December is here, which means it's time to start baking everything sweet and magical. You'll be ready for your holiday bake-off with our ultimate guide to Christmas desserts and holiday treats.
From classics like cut out sugar cookies to new takes on old favorites (hello triple stuffed brownies), we have everything you need right here. Grab the kids, put on your apron, and make memories with these 40+ Christmas desserts.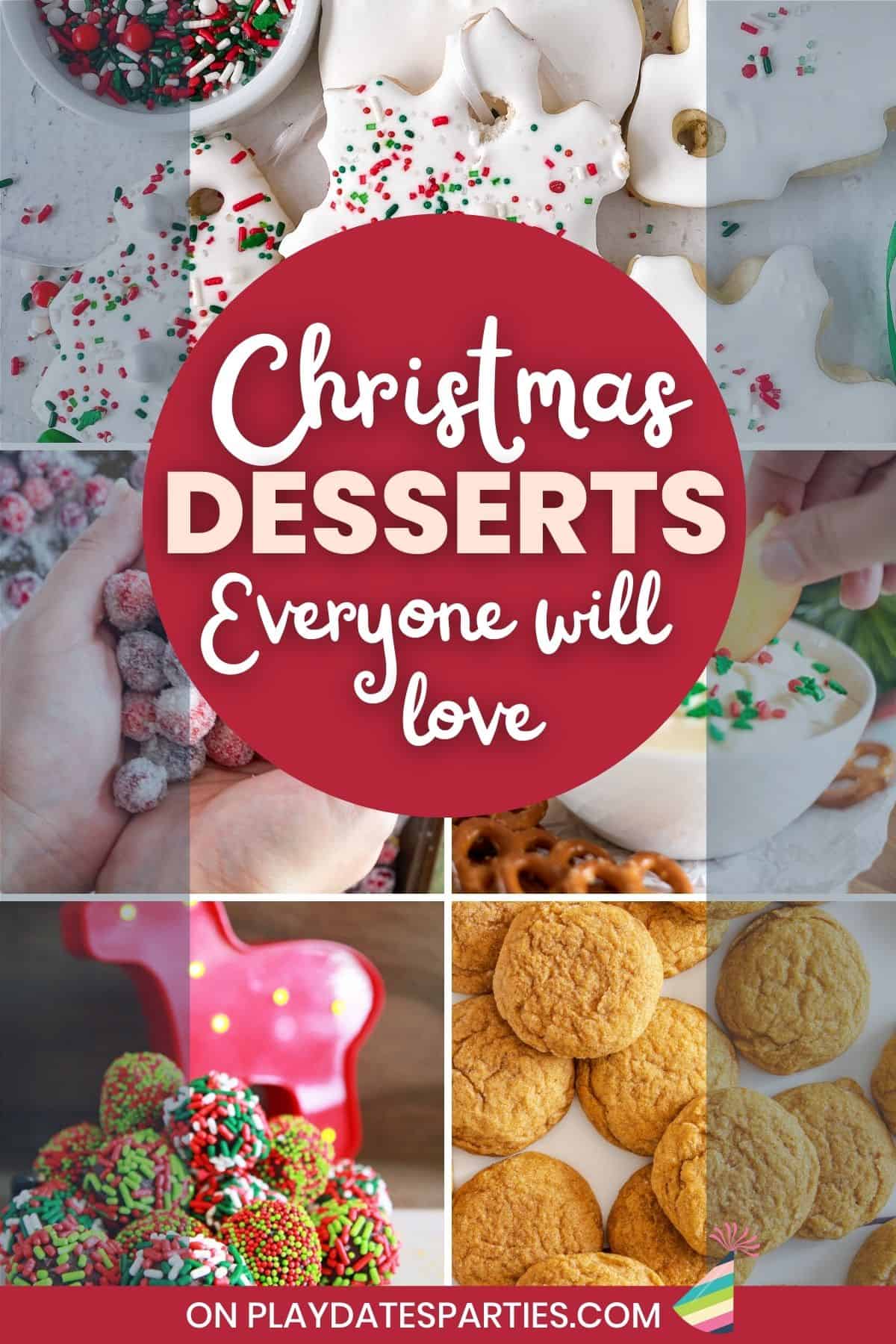 Tips for the Perfect Holiday Platter
You'll want to keep these tips available to make sure that your holiday platter is as beautiful as it is tasty:
If you're giving away a tray, add a printable gift tag for a personal touch.
Use a simple platter so your treats can be the star of the show.
Variety is key! Make sure you include cookies, candies, and bars in a wide range of flavors and textures.
Don't overdo it. All you need are 5-7 different treats to keep things interesting, but not overwhelming.
Look for variations. Some of the cookies below include adaptations to the same base dough…which means you can get more cookies for less work.
Reserve some candy for garnish. No need to go overboard with fancy garnish on a holiday dessert tray. Simply scatter a few M&Ms or Hershey's Kisses on top of your treats, and you'll look like a pro.
Christmas Desserts Recipes to Make this Holiday Season
Whether you're hosting a holiday party or just looking for something new to bake with your kids on snowy weekends, one of these Christmas desserts is sure to satisfy even the pickiest palate.
And once you're full of all the Christmas treats you can stand, why not spend some time with your family doing one of these fun games and crafts:
---