A twist on the classic peanut brittle, brown sugar cashew brittle is crunchy and sweet with a hint of toffee and vanilla.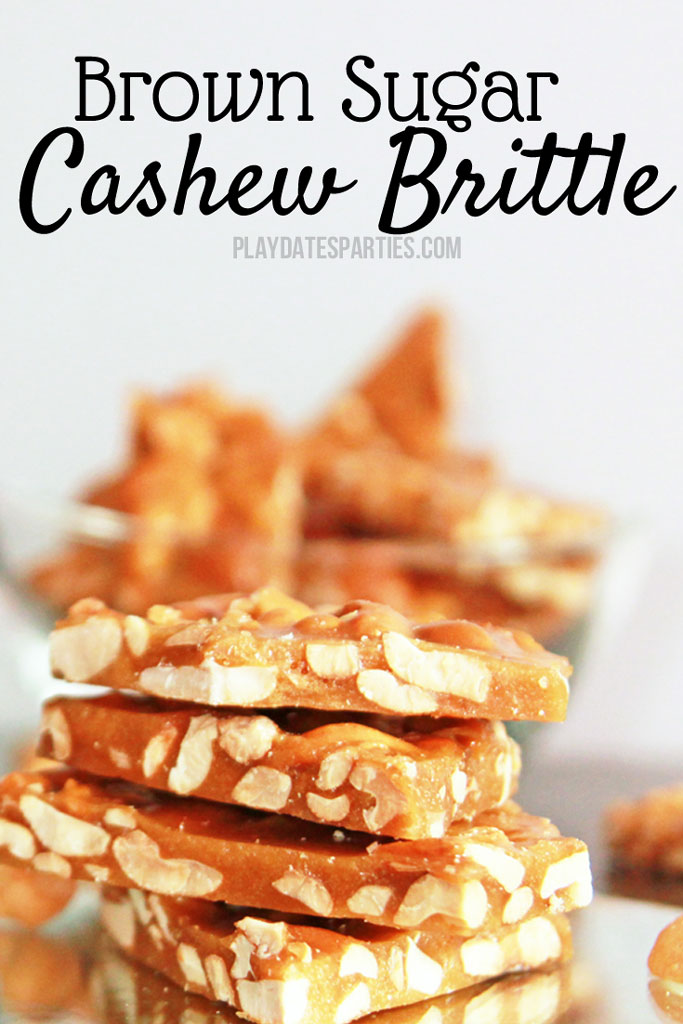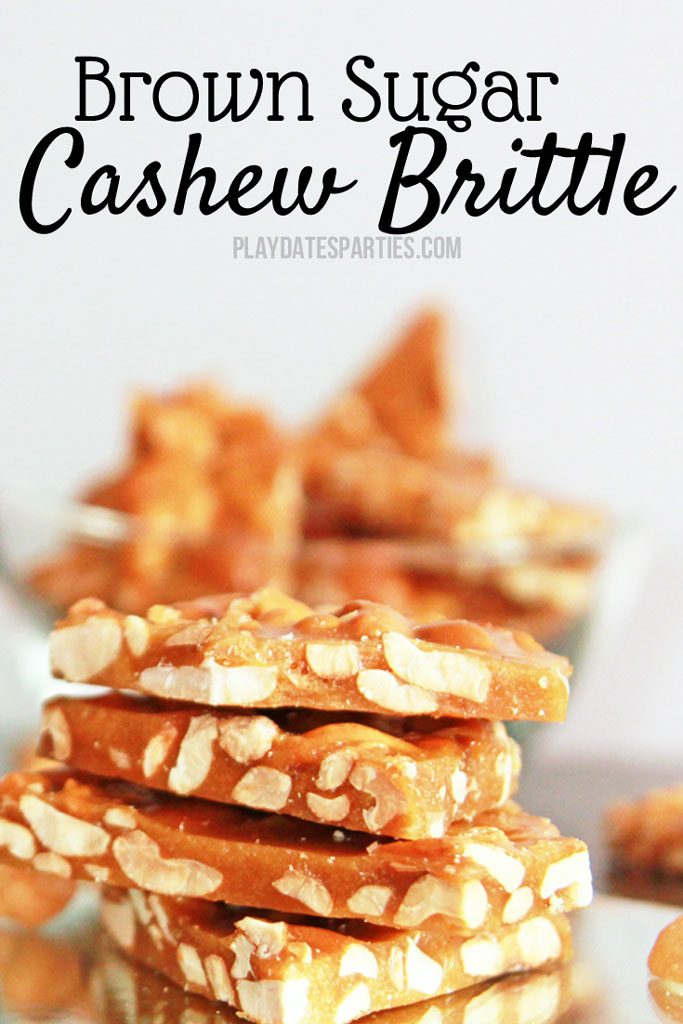 Many years ago, my mother in law passed down to me her old candy thermometer.
For a long time I avoided using it; favoring less precise recipes instead. But when I decided to try my hand at candy making, I knew that candy thermometer would have to come out at some point.
And oh how it did.

Most are familiar with peanut brittle; and even though I hail from Virginia where peanuts are a signature food, I'm not a big fan of the legume on its own. But other nuts make me melt. Macadamias are my favorite, and cashews run a close second; which is why I was intrigued when I came across a BHG recipe for cashew brittle.
So I made it. And it was good. But it could be so much more.
So I braved the candy thermometer again and remade it with a few changes. Swapping out some of the white sugar for brown and adding vanilla extract to develops a more complex flavor. And salted nuts add that perfect sweet-salty combination.
And that is how brown sugar cashew brittle was born.
BUT, in the flurry of trying to make brittle and dinner at the same time, I learned an important candy-making lesson: use a tall pot.
At some point, the thermometer got loose from its clip, flipped up and I got 240 degree candy stuck to two of my fingers.
Yeah, that was painful.
Want to avoid spending hours on end preparing food for your party? Click here to download 10 Fast and Easy Party Recipes that don't take more than 20 minutes of your time to prepare.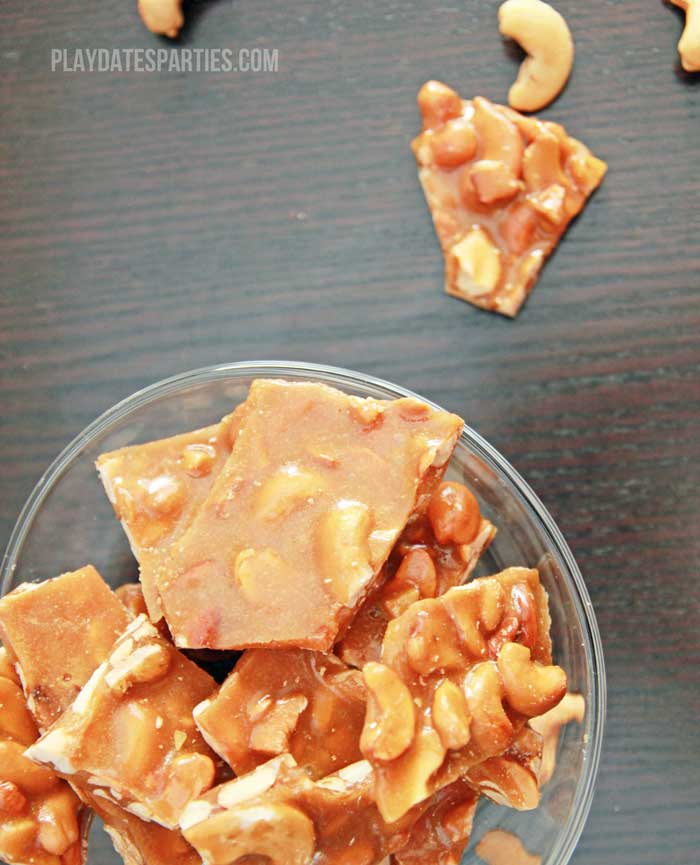 It took every ounce of resistance to avoid spewing profanity in front of the 3-year-old (who is repeating every single thing she hears these days).
Instead, I ran my hand under cold water screaming "Ow, ow, ow, ow, oooooowwwww!!!!" with tears running down my cheeks.
But even in painful times joy can be found.
That was a moment when I found that L is a lot like this brittle. She can be so tough and hard to deal with sometimes, but every once in a while she shows you that she's really all sweetness and so irresistible.
So while I fought against searing pain in my fingers, and still trying not to ruin my candy, L gave me the most heartfelt hug ever. And I cherished it so much.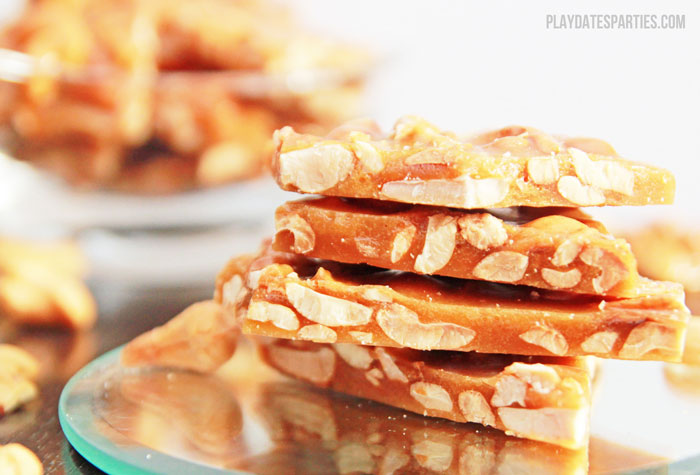 So now we'll have a holiday story to tell about the time that I mis-used my MIL's candy thermometer, and nearly got 3rd-degree burns doing it. It wasn't funny at the time, but it'll be funny someday.
At least I can tell you that it was worth it. So worth it.
Brown Sugar Cashew Brittle
Yield: 20 servings
Brown Sugar Cashew Brittle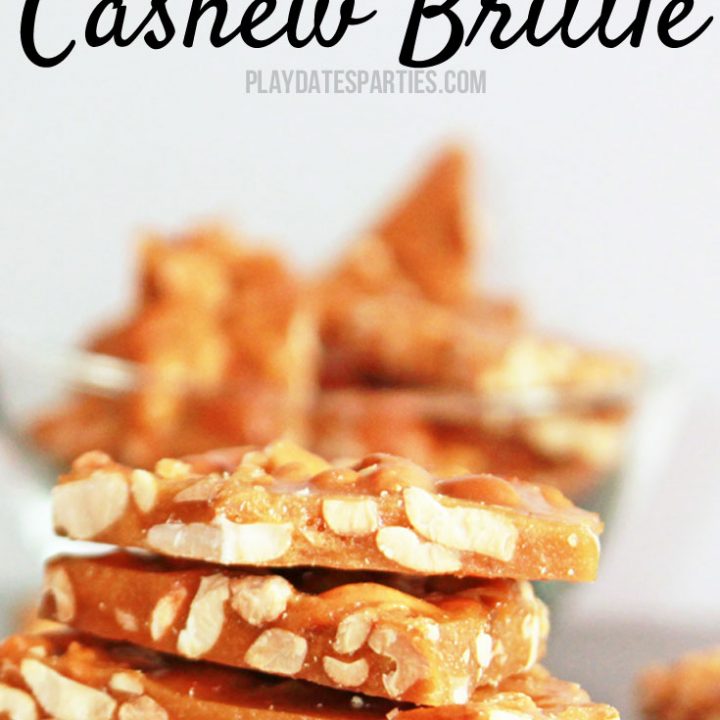 A twist on the classic peanut brittle, brown sugar cashew brittle is crunchy and sweet with a hint of toffee and vanilla.
Total Time
1 hour
40 minutes
Ingredients
1 C dark brown sugar
1 C white sugar
1 C light corn syrup
1/2 C water
1/4 C butter
2.5 cups roasted, salted cashews
1.5 tsp baking soda, sifted
1 tsp vanilla extract
extra butter for coating
Instructions
Preheat oven to 250 degrees. Line a baking sheet with parchment paper. Butter the parchment paper to ensure the brittle doesn't stick. Prepare forks and/or silicone spatulas with cooking spray.
Spread the cashews on a second baking sheet and place in the oven during the next stages. (warming the nuts will keep the candy mixture from dropping too quickly when they're added)
Prepare a 3-quart saucepan by buttering the sides of the pan. Combine sugars, corn syrup, water and 1/4 cup butter in the saucepan. Stir over medium-high heat until mixture comes to a boil.
Reduce heat to medium-low. Continue cooking the candy until a candy thermometer reads 275 degrees, maintaining a boil during that time. Adjust heat as necessary to avoid burning the mixture. This step should take about 30 minutes
Remove cashews from oven and carefully stir in vanilla extract and cashews. Continue cooking, stirring frequently (to avoid burning the nuts) until a candy thermometer reads 295 degrees. This step should take another 15 to 20 minutes.
Remove from heat. Add baking soda, stirring constantly. Immediately pour onto parchment covered baking sheet, stretching as thin as possible with prepared forks or spatulas.
Cool completely on baking sheet before breaking into small pieces.
Nutrition Information:
Serving Size:
1 grams
Amount Per Serving:
Unsaturated Fat:

0g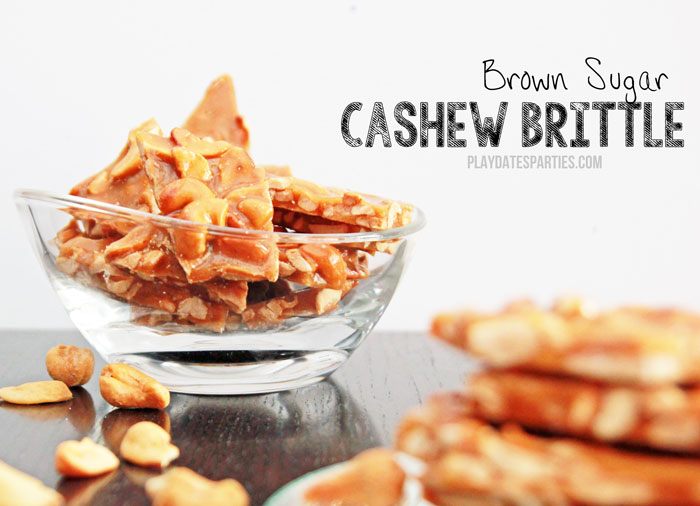 Have you ever burned yourself while cooking?
What's the sweetest thing your kids have ever done for you?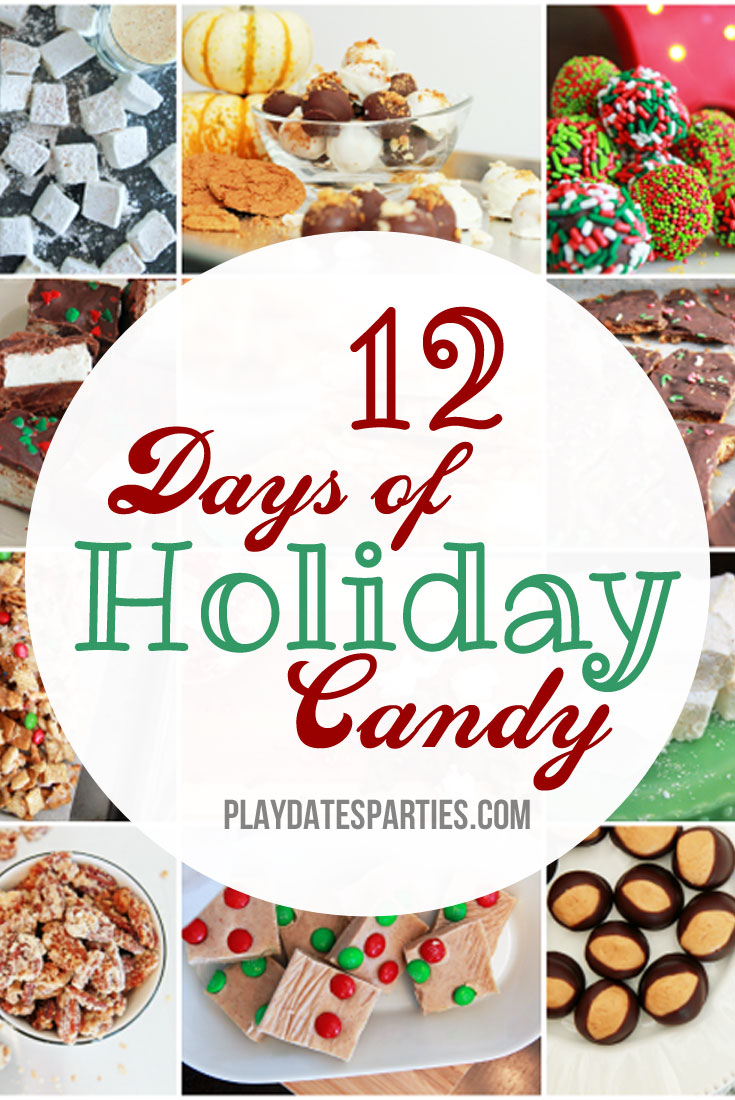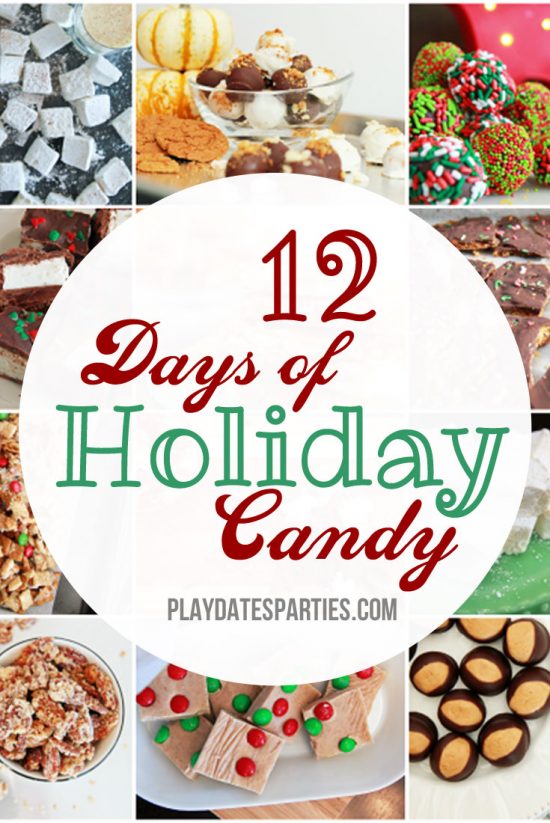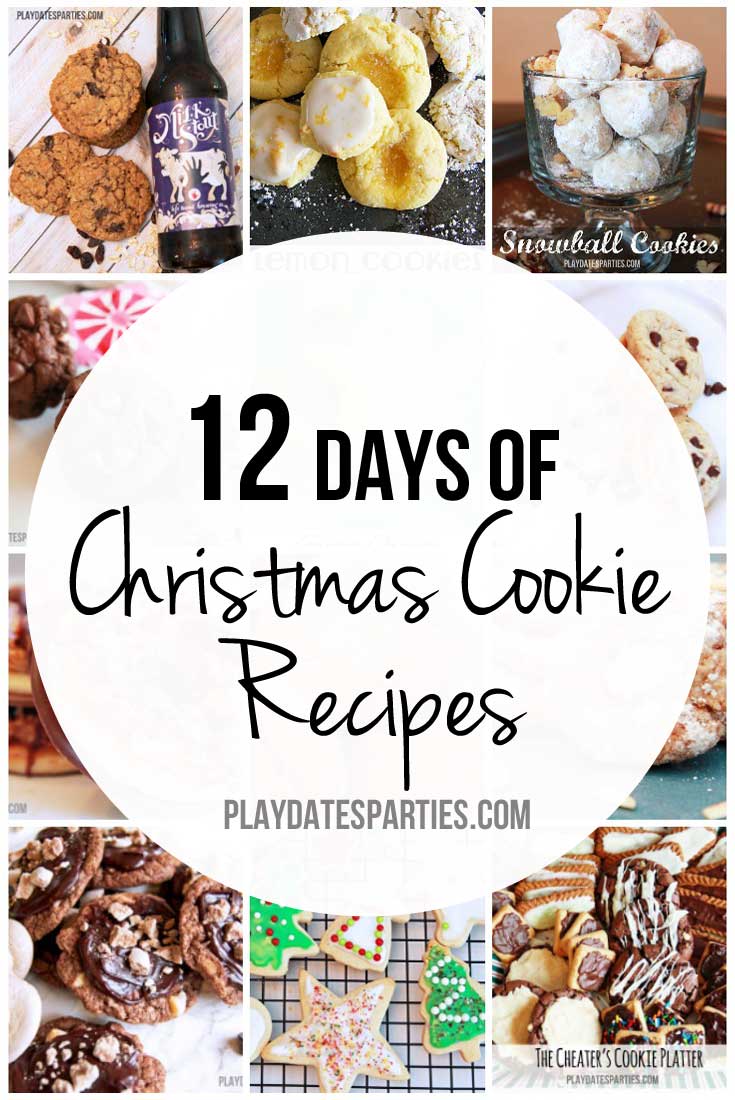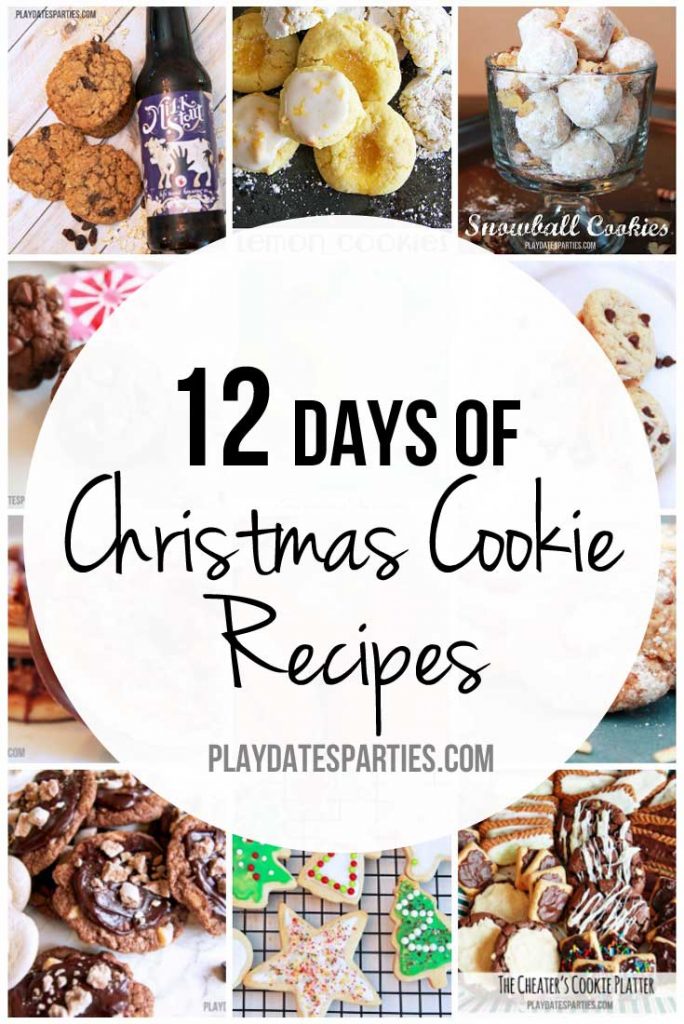 Don't forget to subscribe via
Bloglovin, Facebook, and Twitter,
to get more updates!
SaveSave
SaveSave
SaveSave