I just couldn't have a series on Christmas cookies without including classic cut-out sugar cookies.  No cookie says Christmas like cut-out sugar cookies in all the holiday shapes, amiright?  They're pretty, they're fun to make and decorate, and the kids go crazy for them.
I asked nearly every co-worker of mine for requests once I decided to start the 12 Days of Christmas Cookies series.  I already shared one co-worker's request for Samoas, and the Oatmeal Ale cookies I made for another co-worker.  Well, sugar cookies were also on the request list.  More specifically, frosted sugar cookies that are a little bit crisp at the edges and soft in the middle.
Basically, he wanted me to find the Holy Grail of sugar cookies.  Now, I've been searching for years to find a good sugar cookie recipe that tastes delicious, but doesn't spread too much.  And I nearly gave the search up and just switched to shortbread for all my cut-out cookies…but I had to try at least one more time.
And so I did.  A few weeks ago, I found a recipe over at Sally's Baking Addiction, which promised all three.  And I have to say, her recipe and recommendations came out quite nicely.
One of the recommendations I really love is that she rolls out the dough before cutting it.  By the time sugar cookie dough is properly chilled, it's hard to roll.  Plus, having that step done in advance makes the cutting process feel like it's moving extra fast.
[bctt tweet="No cookie says Christmas like cut-out sugar #cookies in all the #holiday shapes. #recipes" username="PlayDatesParty"]
My biggest tip:  Roll the dough between two sheets of parchment paper or two layers of plastic wrap.  It's far less mess than rolling on flour, is great for moving whole sheets of rolled dough, and you won't risk drying out your dough with flour from the rolling surface.
Since I didn't alter the recipe at all, and don't think I could describe the process any better, I'm just going  to recommend you head on over to Sally's Baking Addiction for the full details.
Even if you don't love sugar cookies, it's worth giving these cookies a try…or at least letting your kids give it a try!
Two thumbs up from T!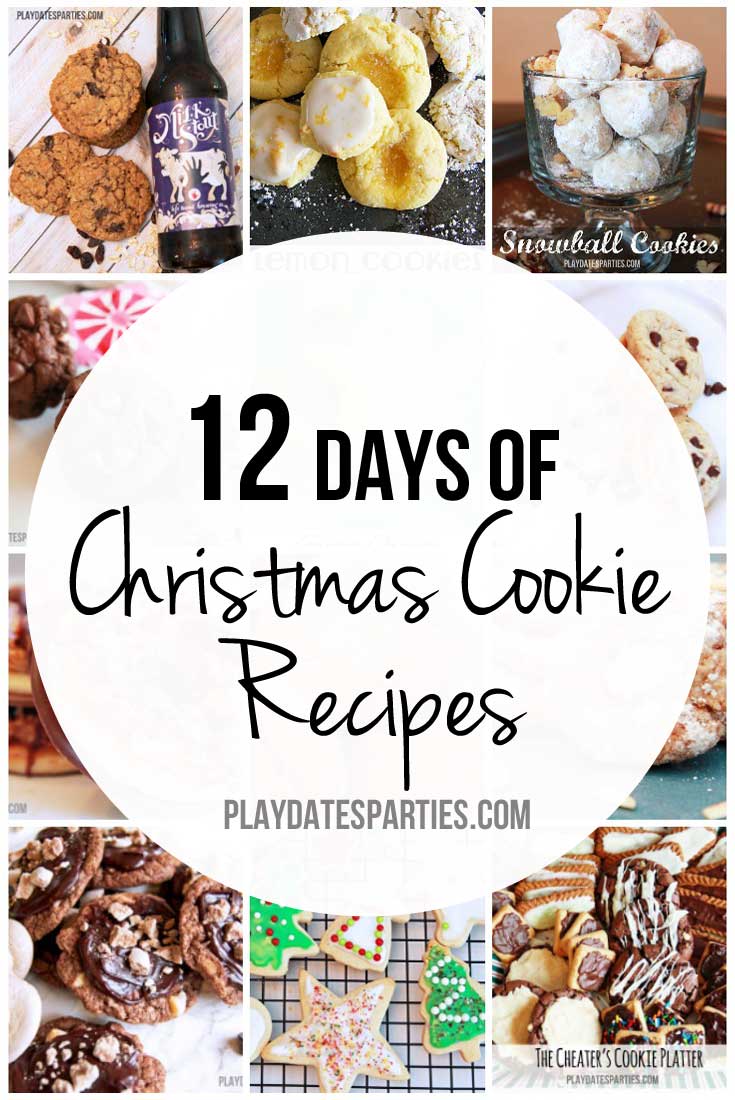 Don't forget to subscribe via
Bloglovin, Facebook, and Twitter,
to get more updates!