You don't need to throw a huge party to make memories that will last a lifetime when you have these 5 fun and easy birthday traditions.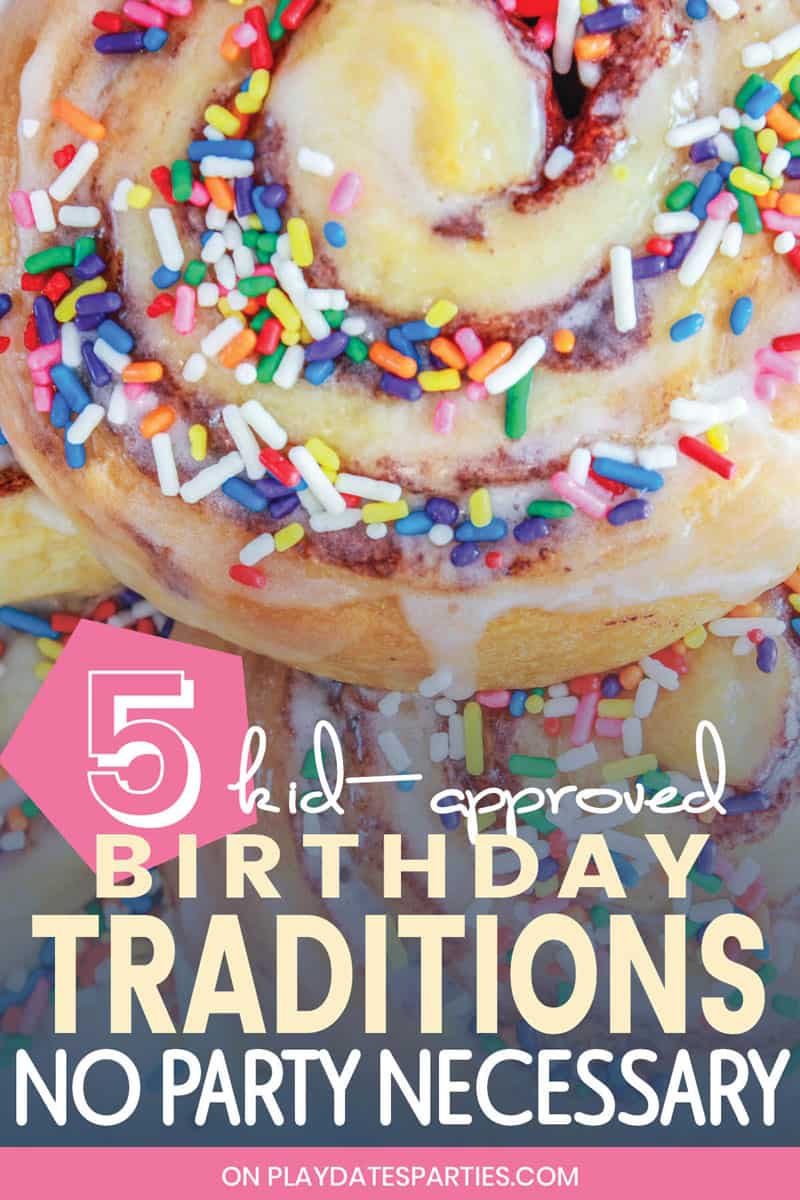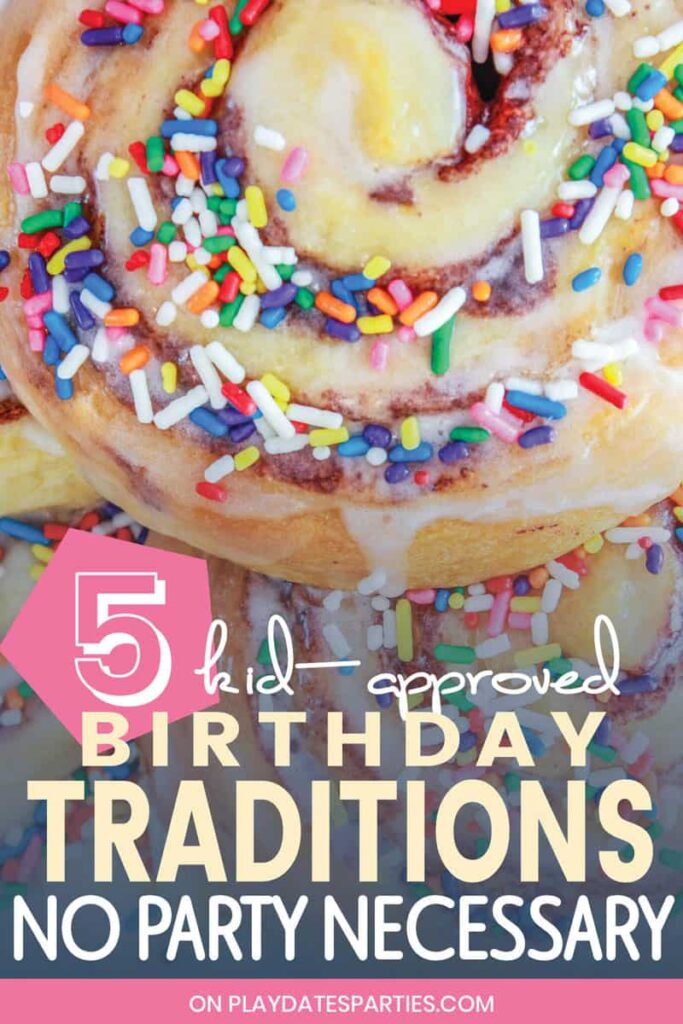 "I want to be a mommy or a teacher…that way I can be the boss"

My oldest on her 3rd birthday
Sometimes hosting a big birthday party just isn't possible.
You may have a tight budget one year, or health problems that sap all your energy. Or maybe there's just too much going on in the world around you to be able to invite people over.
And that's okay.
You can still go nuts for your kids parties when the dust settles and life is back to normal.
But in the meantime your kids definitely deserve to be celebrated...which is why starting some awesome birthday traditions now makes all the difference.
Keeping up with small things like the ideas below will give your kids something to look forward to each year, while also creating fond memories for years to come.
(like that quote from my oldest at the top…it's one of our favorite gems)
5 Spectacular Birthday Traditions That Don't Require a Party
Now, It's Your Turn
See? You don't have to plan huge birthday parties to make your child feel special.
All it takes is one of these fun birthday traditions to make memories that will truly last a lifetime. And, with the free printable birthday interview it's easier than ever to get started!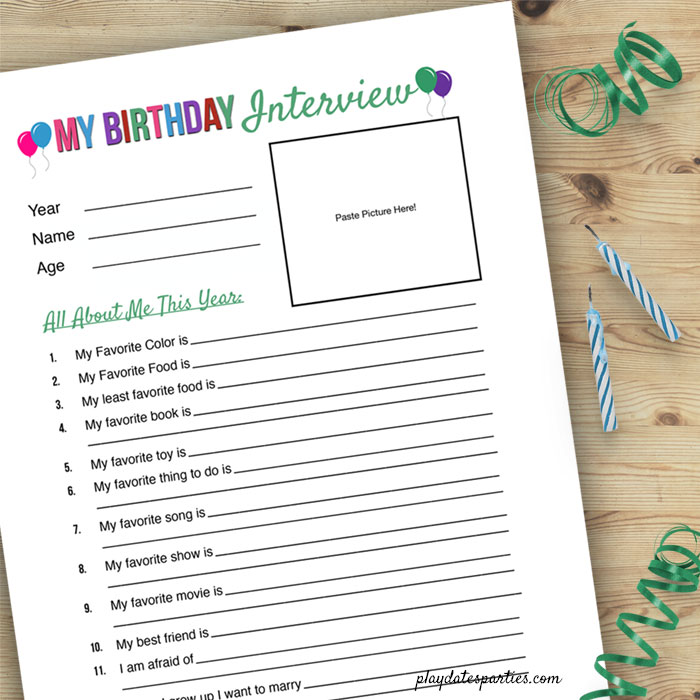 Now I want to know…
Do you have any birthday traditions with your kids?
How do you make your kids feel special?
(Note: This Article was Updated in March 2020)

Don't forget to subscribe via
Bloglovin
,
Facebook
, and
Twitter
, to get more updates!