Eggnog marshmallows are the perfect holiday treat to add to a cup of hot chocolate for the kids or as a delicious holiday creamer in your coffee.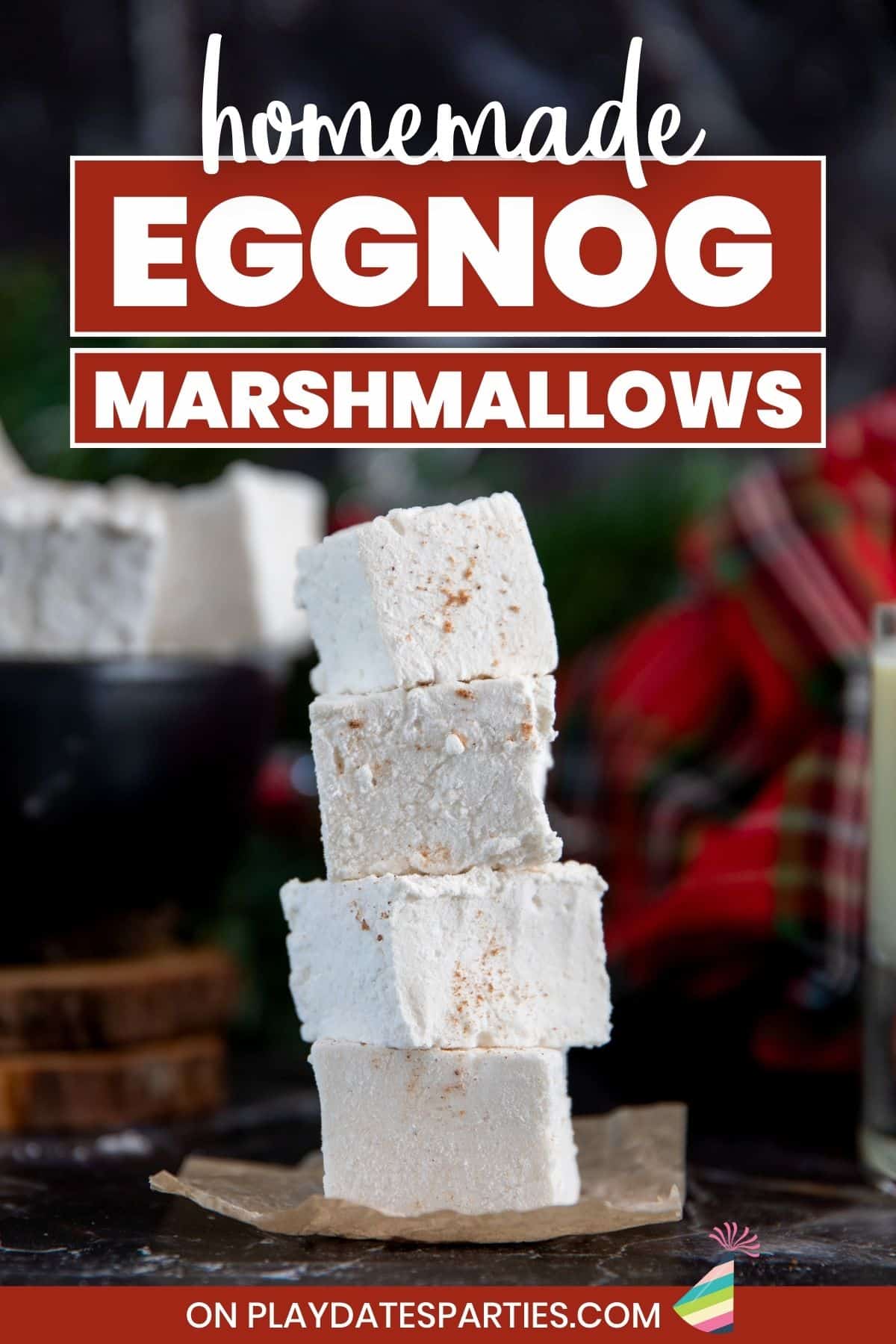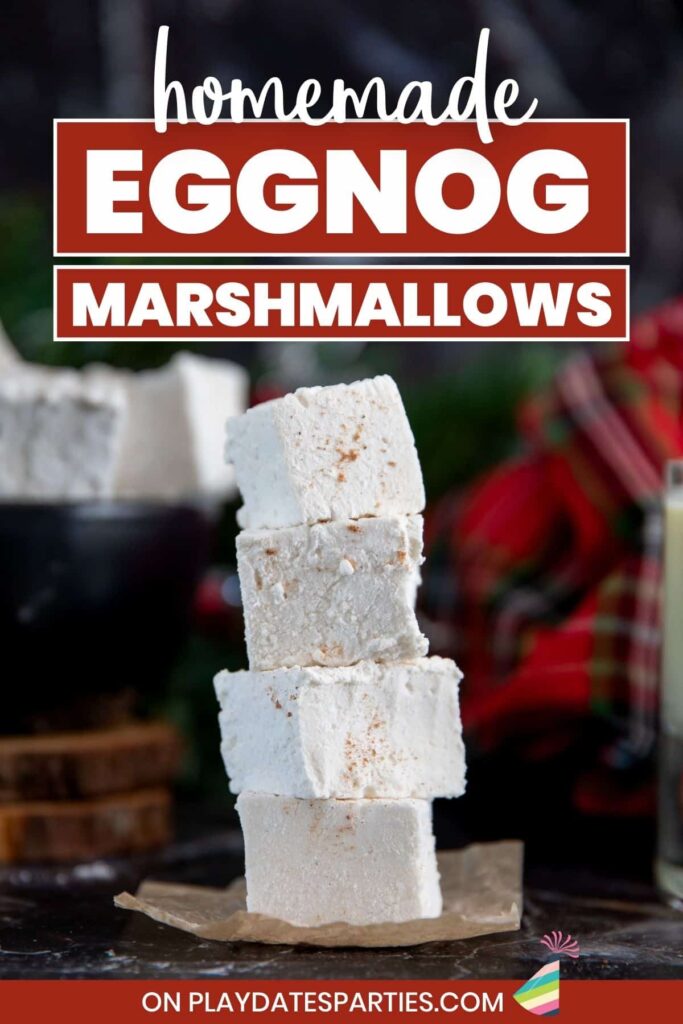 I just can't help myself.
Every holiday season, I have to have at least one cup of eggnog. Yes, I know a lot of people can't stand it, but it's like having Thanksgiving without pumpkin pie. The holidays just don't feel complete without it.
The problem is, my Husband hates it and the kids aren't interested. And that means I have to figure out ways to finish up the one carton I purchase. 
But…the kids love marshmallows.
And we're getting to the time of year when there's not much better than curling up in an oversized sweater under a warm blanket with a cup of hot chocolate.
Of course, hot chocolate isn't complete without marshmallows. Lots of marshmallows.
(Okay, sometimes hot chocolate is more about the marshmallows than it is about the drink. Anyone else with me on this?)
So I figured, why not add some nog to those marshmallows?
[clickToTweet tweet="Yes, you need to add eggnog marshmallows to your #Holiday #recipe list. via @PlayDatesParty" quote="Yes, you need to add eggnog marshmallows to your #Holiday #recipe list."]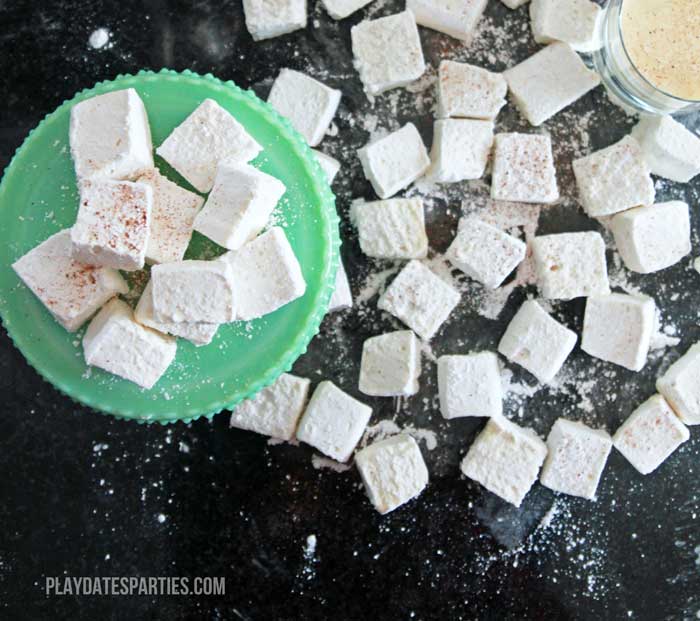 Now, there are dozens of recipes for eggnog marshmallows. But the one that intrigues me most was this recipe from Dunk and Crumble.
What makes it special? Well, I love that it doesn't include egg whites, which can be a pain to get precise. And the inclusion of maple syrup just had me intrigued.
Let me tell you, this recipe does not disappoint!
The eggnog flavor isn't lost at all, and the eggnog marshmallows were SUPER easy to make. The hardest part is the patience…and for me, that's pretty darn difficult.
Now, I won't say that we'll never buy marshmallows again, but they won't be my first choice, that's for sure!
Seriously, if you've never made homemade marshmallows before, give them a try…you might just get hooked!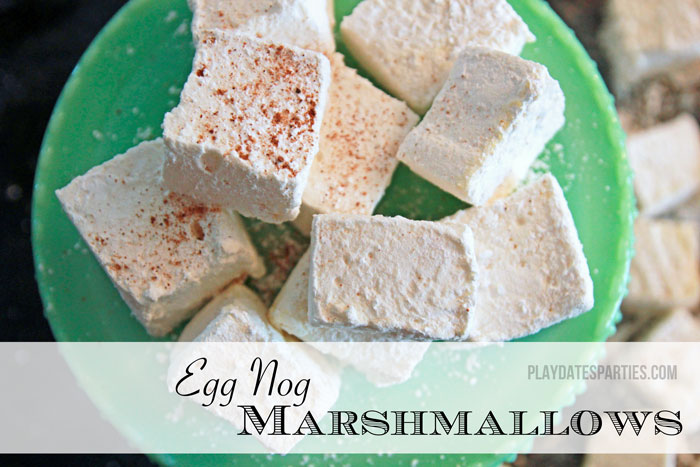 Homemade Eggnog Marshmallows
Eggnog Marshmallows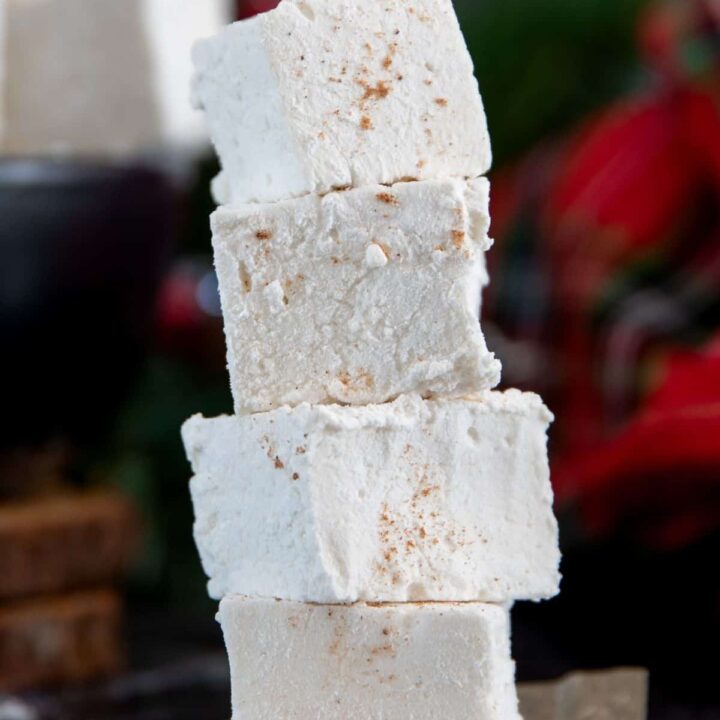 Eggnog marshmallows are the perfect holiday treat to add to a cup of hot chocolate for the kids or as a delicious holiday creamer in your coffee.
Ingredients
1/2 cup water
3 tablespoons gelatin, 3 packets
2 cups sugar
1/2 cup eggnog
1/4 cup maple syrup
1 teaspoon vanilla extract
1/2 cup powdered sugar
1/4 cup cornstarch
Nutmeg, for dusting
Instructions
Prepare an 8x8 inch pan (I used metal) with two layers of parchment paper, ensuring that all sides of the pan are covered with parchment. Spray a bit of cooking spray between sheets of parchment to help them stick together. Spray top layer of parchment with a light coat of cooking spray to help marshmallow mixture separate after setting. Prepare a silicone spatula and a small (6-inch) offset spatula with cooking spray.
Pour the water into the bowl of a stand mixer fitted with a whisk attachment. Sprinkle the gelatin on top; set aside to bloom during the next step
Combine sugar, eggnog, and maple syrup in a saucepan and cook over medium heat, stirring often until sugar dissolves. Bring to a simmer and then cook without stirring until a candy thermometer reads 240°F. This should take between 8 and 10 minutes.
Pour a small amount of syrup mixture into gelatin mixture and whisk on low. Slowly add the remaining syrup. When combined, increase speed to high and beat until tripled in volume and fluffy, about 10 minutes. Add vanilla extract and beat until well combined.
Using prepared silicone spatula, scrape the mixture into the prepared pan. Use the prepared offset spatula to smooth out the top. Set aside to cool at room temperature overnight. Warning: Do not cover the marshmallows. Any covering will stick to the top of the marshmallows and ruin the smoothed out top.
Whisk together powdered sugar and cornstarch and set aside.
Remove the marshmallow block from the pan when set. Using a very sharp (recommend serrated), lightly oiled knife, cut the block into cubes. Toss cut marshmallows in powdered sugar mixture. Dust with nutmeg.
Notes
Keep marshmallows in an airtight container.
If eaten straight out of the container, they are best within a couple days.
Older marshmallows are pretty darn fantastic in a cup of coffee as creamer or in anything else that will melt them down.
Nutrition Information:
Serving Size:
1 grams
Amount Per Serving:
Unsaturated Fat:

0g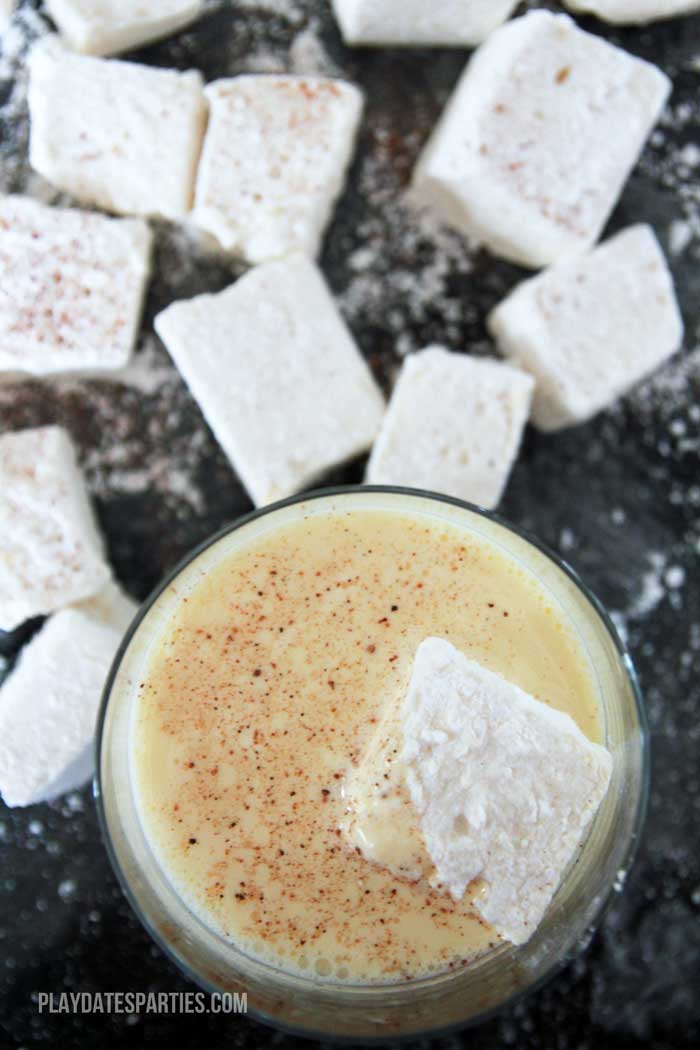 Can you go through the holidays without eggnog?
What would you do with homemade eggnog marshmallows?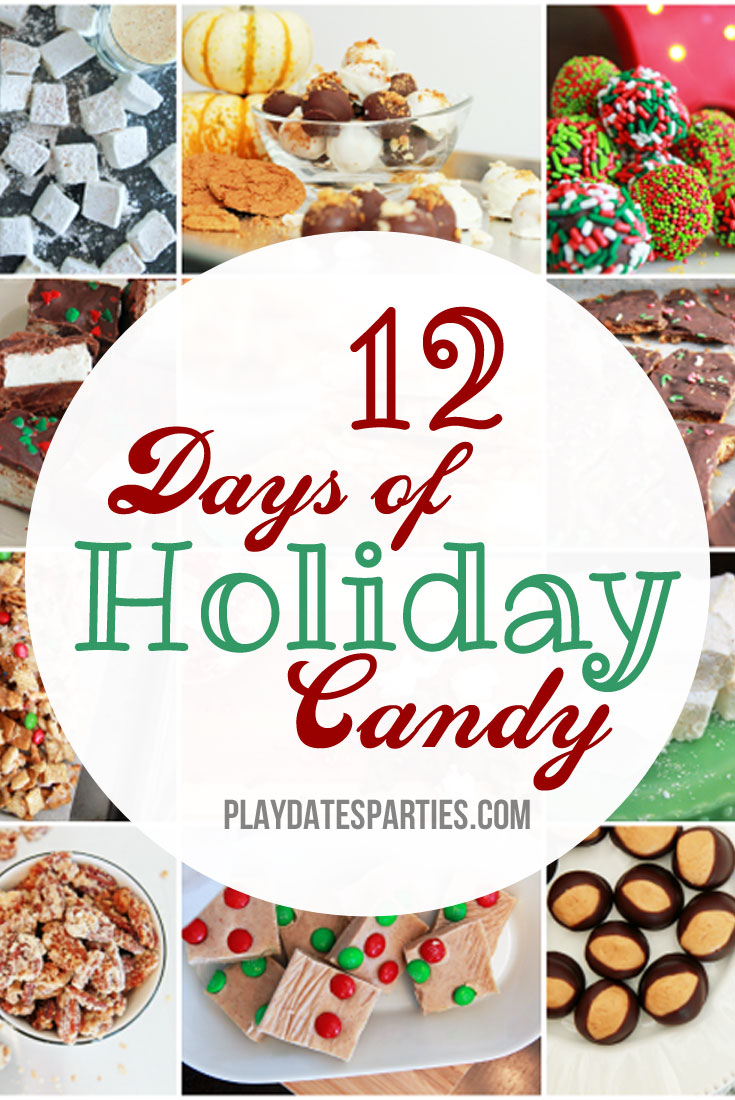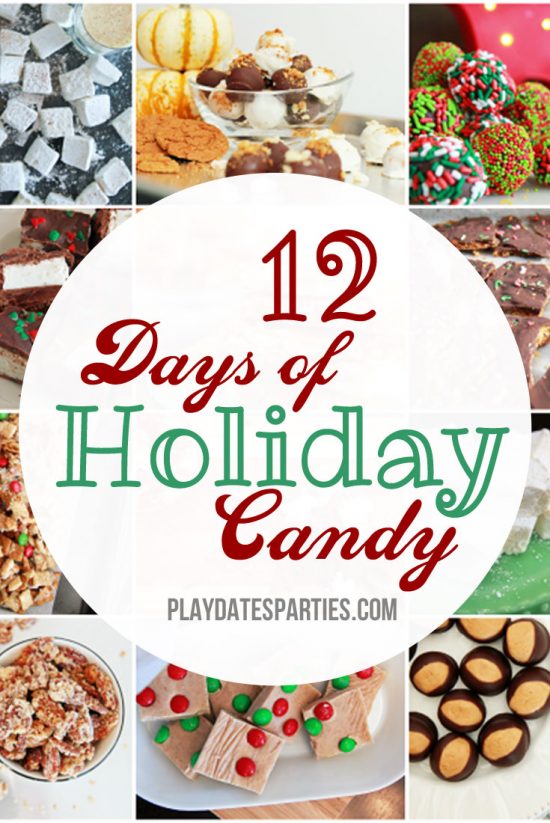 SaveSave