Chewy oatmeal cookies made with beer are full of flavor and stay soft for days!
Try them with your favorite winter ale, chocolatey stout, or other seasonal favorite and taste the difference.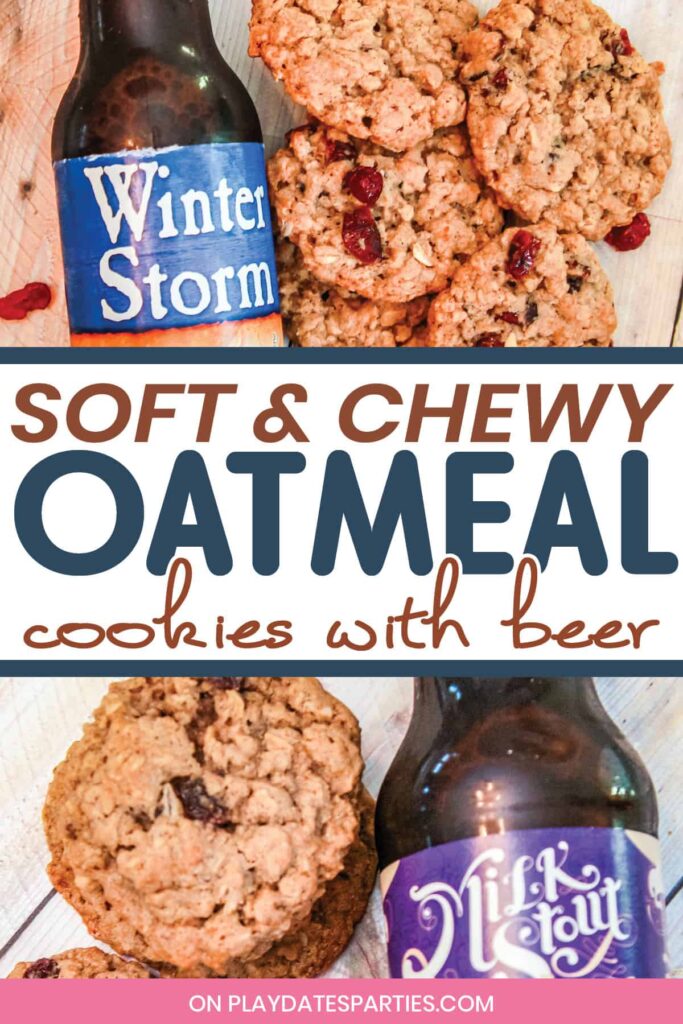 Remember that Beer Syrup recipe I posted a while back?
Well, there's actually a bit of a back story behind the entire post…and it all started with these cookies.
A couple months ago, my office decided to throw a baby shower for one of my co-workers. This person works on my team, and as we've gotten to know each other, much of our conversation has turned to craft beer; a hobby of his and my Husband's (the coworker brews, my Husband drinks!).
I wanted to do something creative for the party that incorporated this hobby. The cake was already taken care of, so my next thought was of cookies.
My coworkers immediately dismissed it as impossible.
Is it bad that I got extra pleasure for proving them wrong?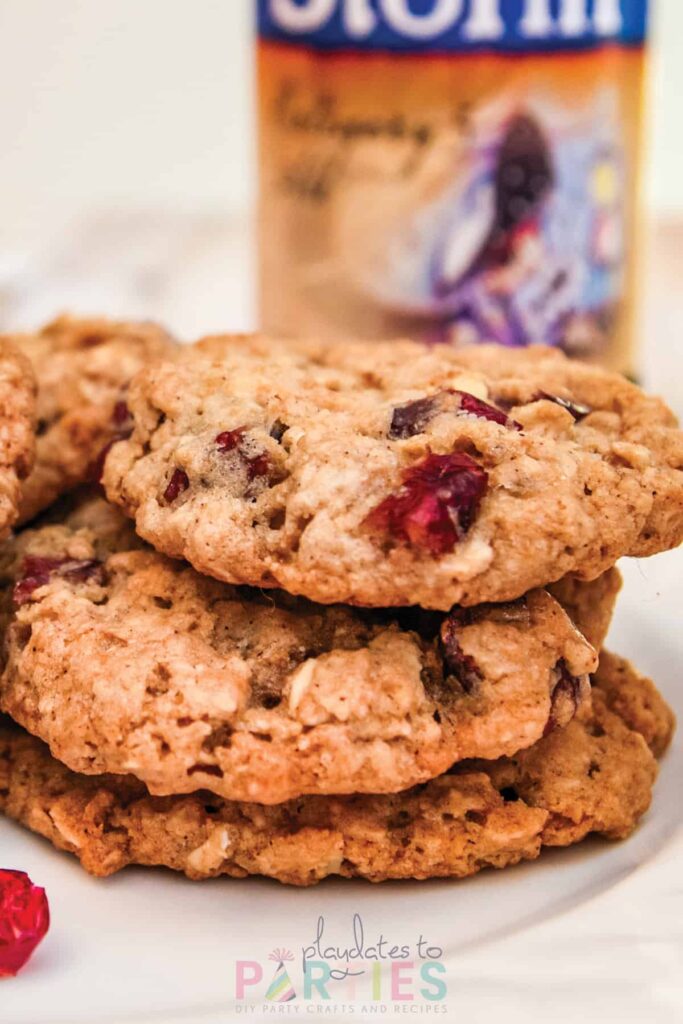 As it turns out I'm nowhere near the first person to actually make cookies with beer. There are versions using stout, porter, ale, lager…the possibilities seem endless!
The key to any cookie made with beer is to reduce the beer down to an extract or syrup in order to reduce the water content.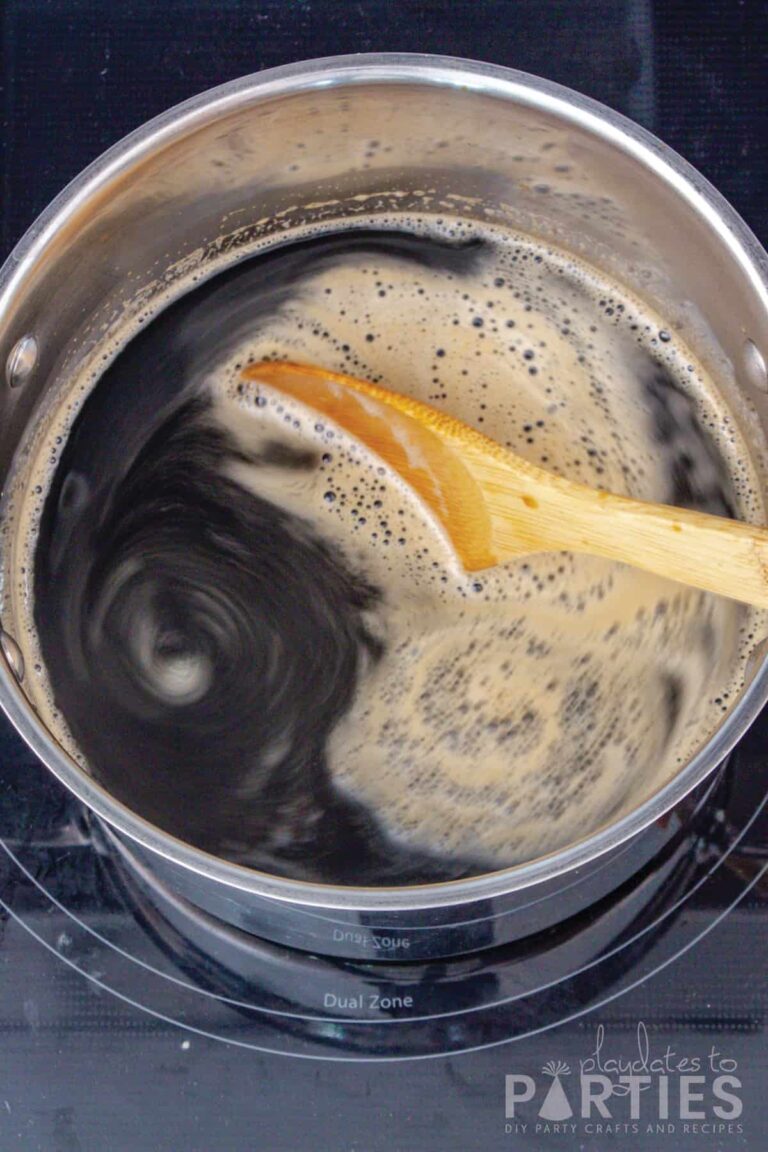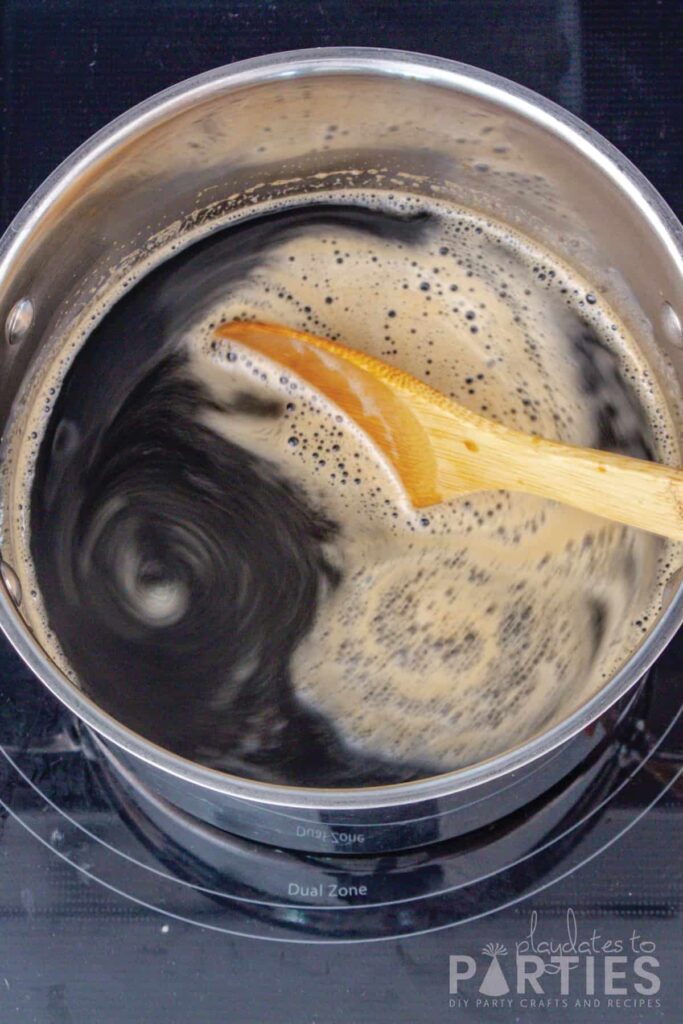 The best side effect of using this is that it makes the cookies so soft and chewy. And, as long as you don't overcook them, they stay soft for days.
It's definitely worthy of putting in your recipe bank.
I decided to focus on making a hearty oatmeal cookie for the baby shower. I knew that style of cookie would pair beautifully with the flavors in the beer, and it felt appropriate for a more masculine baby shower.
Aaaand just because I can't help myself, I made two versions of these ultra chewy oatmeal cookies:
Oatmeal Raisin Stout cookies, and
Cranberry Oatmeal Ale cookies. (After all, what's more festive for the holiday season than cranberries?)
I geek out a bit over the variables in baking, and tasting the differences between these two cookies was so much fun.
Neither cookie had an overt "beer" flavor, but when tasted back-to-back the difference in flavor was clear.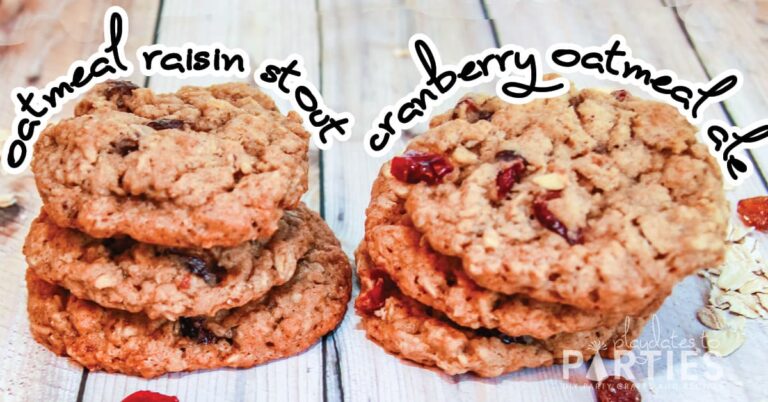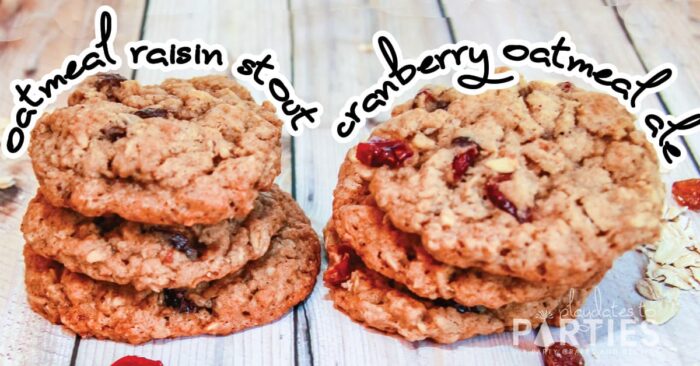 The Oatmeal Raisin cookies were made with Left Hand Brewery Milk Stout. They were flavorful but mild.
The Cranberry Oat cookies were made with Heavy Seas Winter Storm.
And while I love beer syrup made with the stout, the heavily seasoned winter ale won on the cookie front. The spices and citrus added in the brewing process made for a much more flavorful cookie.
That said, the ale seemed to take nearly twice as long to cook down into a syrup. If you use the ale, make sure to give yourself plenty of time.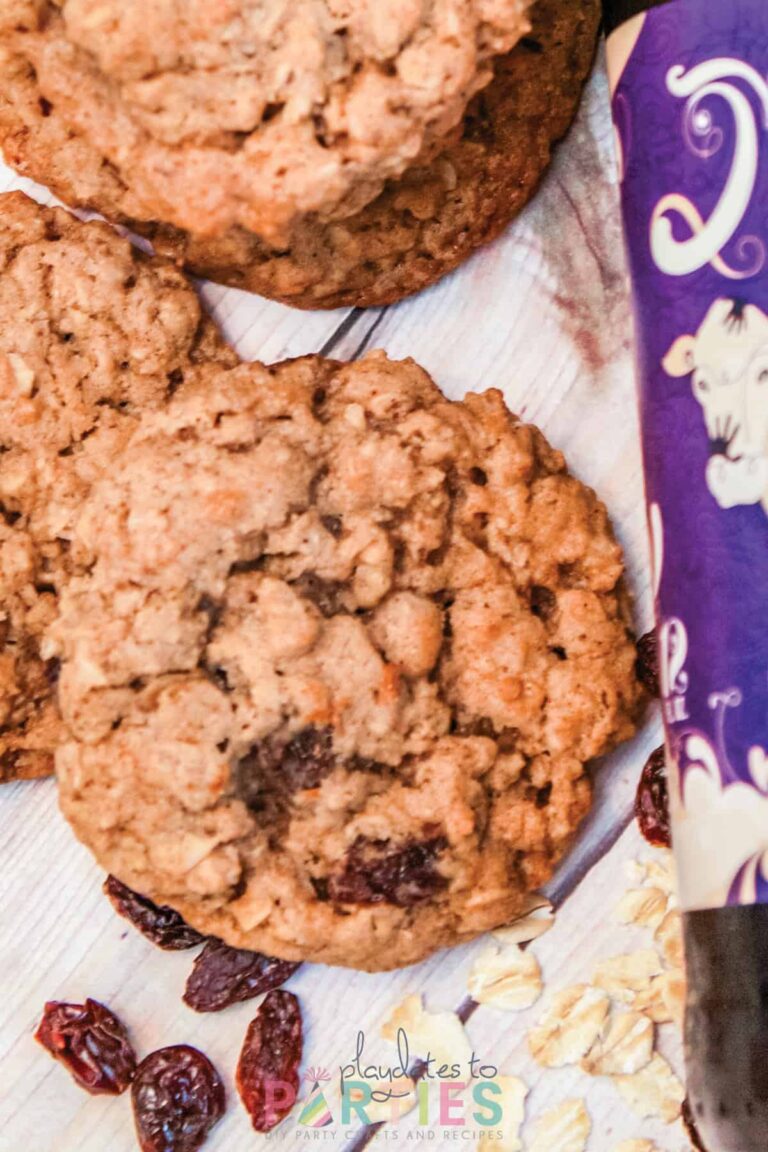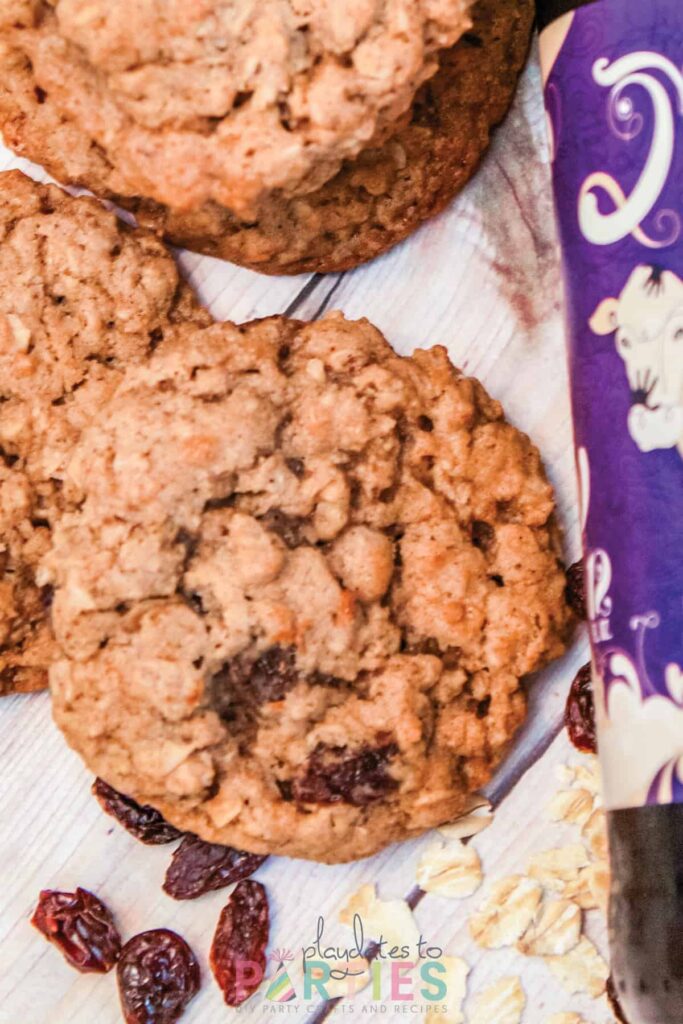 You Don't Want to Miss these Desserts Either:
Yield: 48 cookies
Chewy oatmeal cookies with Beer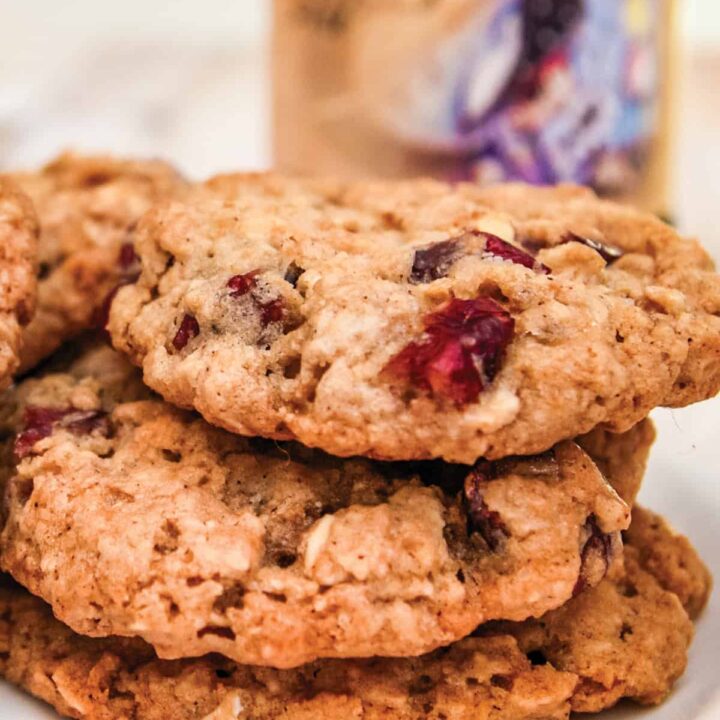 Chewy oatmeal cookies made with beer are full of flavor and stay soft for days! Try them with your favorite winter ale or stout and taste the difference.
Ingredients
1 C Bread Flour
1 C All-Purpose Flour
1 tsp baking powder
1 tsp baking soda
½ tsp salt
4 C. rolled oats
2 sticks, 1C unsalted butter, softened
2 eggs
1 tsp cinnamon
½ tsp nutmeg
½ tsp cloves
1 C. packed brown sugar
1 C. white sugar
1 tsp vanilla extract
1.5 C Craisins or raisins
Instructions
Preheat oven to 350 degrees F.
Make a beer syrup using 1 cup beer and 1/3 cup sugar. Set aside to cool.
Use the remaining beer to soak raisins or craisins while preparing the batter.
In a large bowl, whisk together the flours, baking powder, baking soda, salt, and spices. Stir in oats.
In a stand mixer, fitted with the paddle attachment, cream together both sugars and the butter until fluffy. Add eggs, one at a time, until just combined. Add vanilla and beer syrup, and mix until combined.
Slowly add the dry ingredients while mixing on low until just combined.
Drain Craisins and carefully mix in. If the batter seems too wet, add a flour and oats 1 tablespoon at a time until moist, but not wet. The batter will be sticky.
Roll cookies into balls using a cookie scoop, melon baller or tablespoon measure to ensure evenness. Cook on a parchment-lined baking sheet for 10 minutes until just lightly browned.
Nutrition Information:
Yield:
48
Serving Size:
1 grams
Amount Per Serving:
Unsaturated Fat:

0g
---