Whether it's for a birthday, holiday party, or a simple play date, you'll never run out of party games for toddlers with this 3-step system.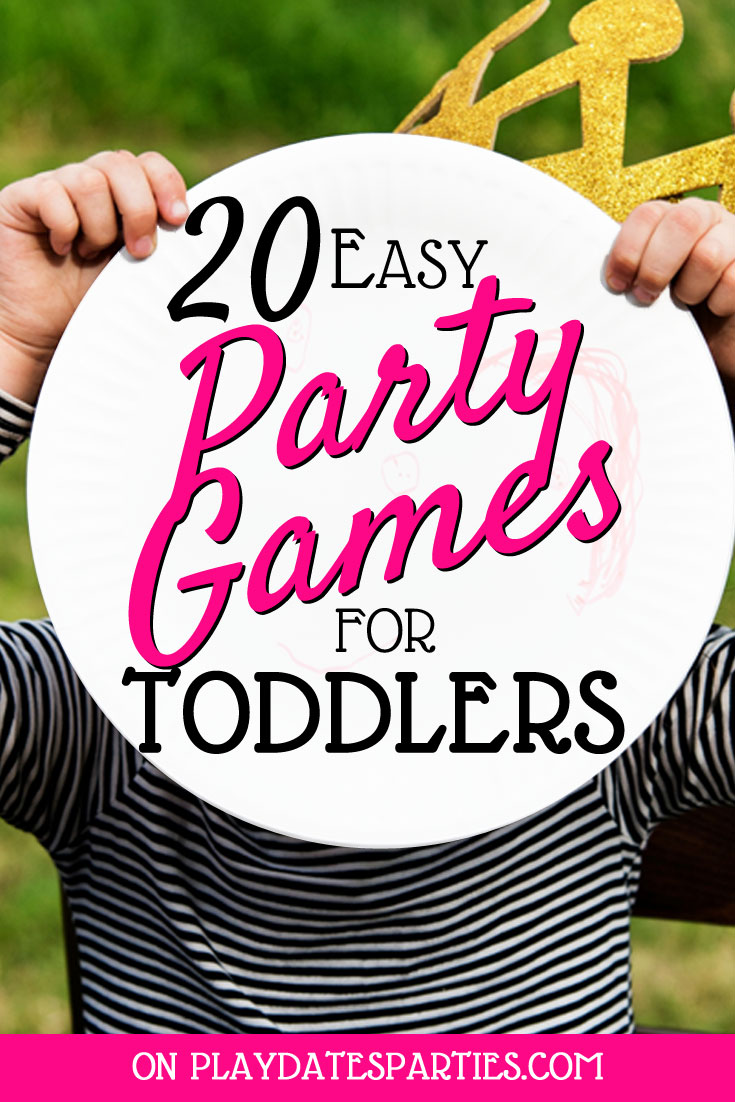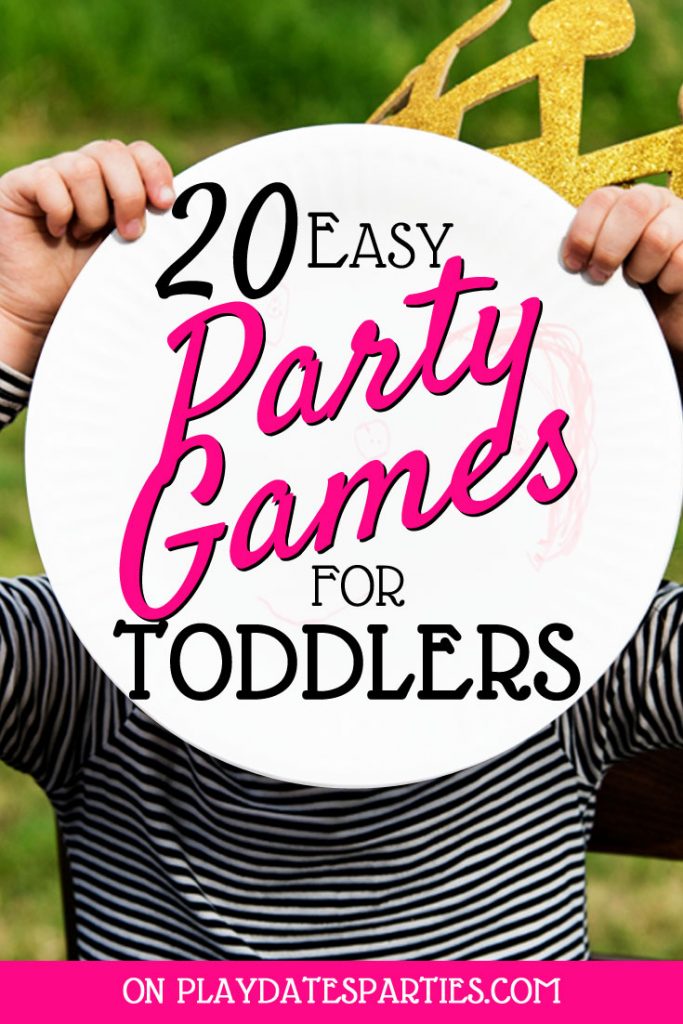 So you've decided to host your three-year-old's birthday party at your house.
You've picked out a theme, planned an amazing menu, and started crafting decorations. Then, it suddenly hits you…
What are the kids actually going to DO at your party?
Coming up with party games for toddlers (ages 2 to 4) is possibly the hardest part of hosting an at-home party for young children.
Sure, it's easier to come up with themes and fun decorations for little kids parties. After all, the younger they are, the more influence you have on those decisions.
But the attention spans of 2 to 4 year olds are extremely short, and kids in that age range aren't quite ready for most structured party games.
Furthermore, 2 to 4 year-olds are usually accompanied by their parents. We're all so busy these days, that your child's birthday party is a fantastic time to get to know the parents in your child's preschool class.
But, if you are acting as party director for a dozen children during the entire party, you won't have time to do that.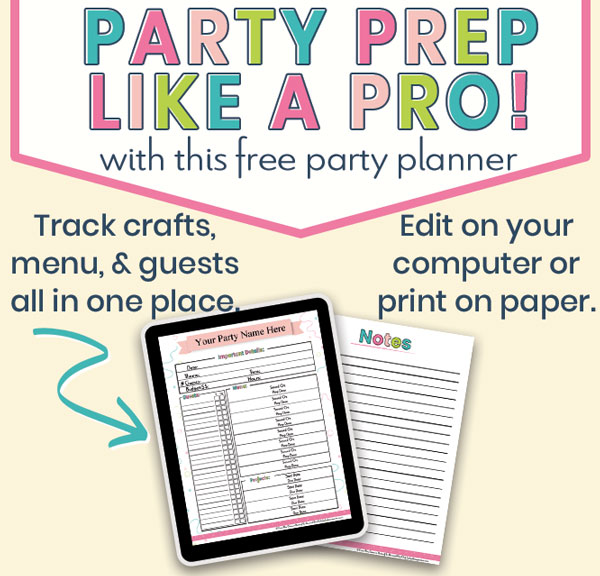 Make Life Easier
Start planning your parties like a pro with these FREE party planner sheets. Click the button below to get your planner sheets delivered straight to your inbox.
So, How do You Plan Party Games for Toddlers?
First, Keep it Simple
The more structured and planned out your party activities are, the more stressed you will be. Make activities short, simple, and easy for little kids to navigate.
Second, Plan Open-Ended Activities
Since our kids all have summer birthdays, investing in an inflatable pool was one of the best things we ever did. All we have to do is set it up and tell the guests to wear their swimsuits. Then, we just let the kids play and have fun.
But, that option isn't always available.
Summer storms can definitely dampen the best-laid plans for outdoor birthday parties (corny pun totally intended. ☺️) And winter birthday parties are notoriously difficult to plan.
Some great ideas for open-ended party games for toddlers include:
Create a mini gymnasium with basketball hoops and soccer nets.
Make a toddler-friendly obstacle course
Create safe water-play, such as toddler-friendly pools, slip and slides, and sprinklers
Open up the playroom (or bedroom) and simply let the kids play.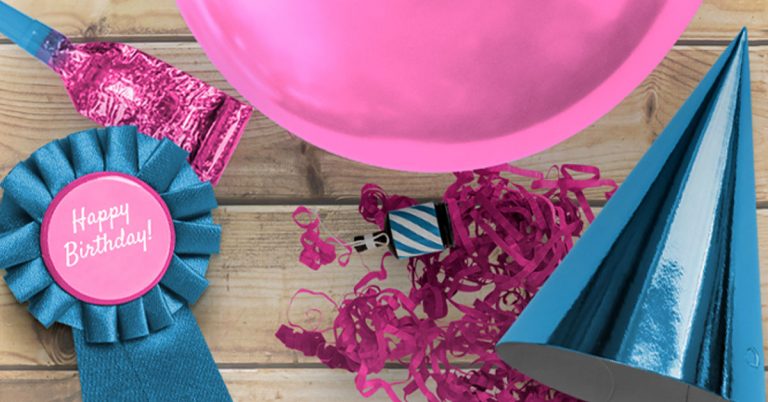 Third, Set Up Activity Stations
Even with large-motor and open-ended activities, it's always good to have at least one or two activity stations.
While some toddlers won't use them at all, others will enjoy having a short break from the mayhem. And shy kids often appreciate having a place they can go to quietly play as they warm up to the party.
Activity stations don't have to be complicated, either.
One of the best stations our kids had was a craft station with leftover crafting supplies and disposable bowls where the kids made their own jellyfish. Easy, inexpensive, and fun!
Some Fantastic Activity Stations for Toddlers Include:
A coloring table with crayons and coloring books,
A reading tent or nook,
A play doh table with plenty of colors and cookie cutters to choose from,
Dress-up stations for the kids to make-believe,
Themed Party Crafts (like that make your own jellyfish station I mentioned above)
Consider a Giant Floor Maze like the one made by Creativity Designs,
Prepare shapes in advance and provide glue sticks for a craft like this Emoji Paper Plate Craft by Natural Beach Living, or
Let kids add paint, glitter, and glue to bags to make Glitter Glue Sensory Bags like the ones shown at Happy Deal Happy Day.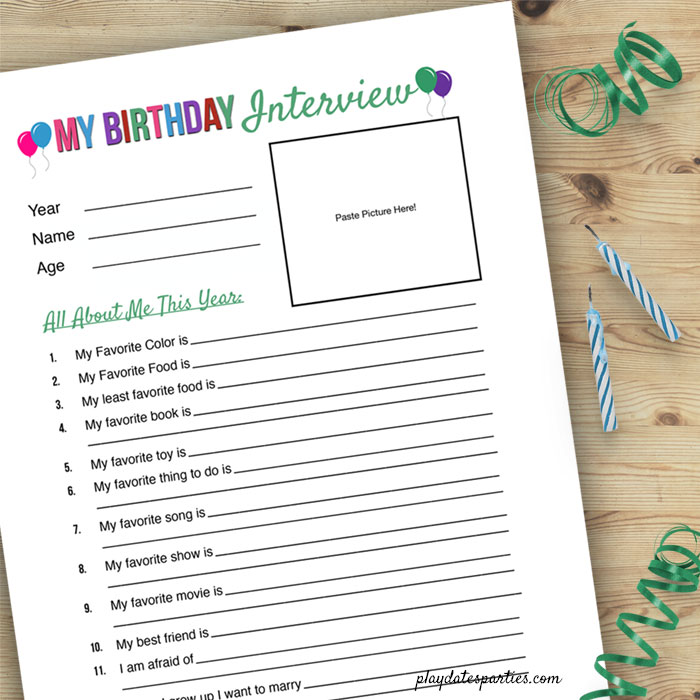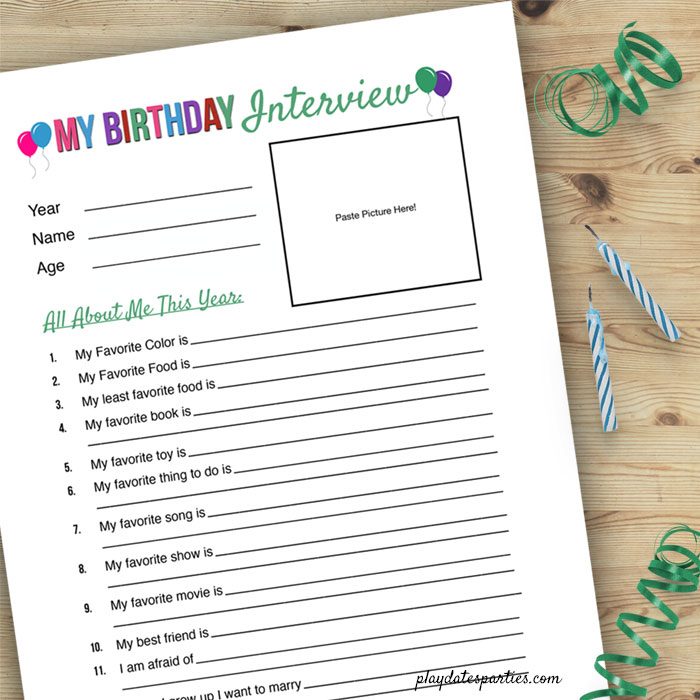 Did you know? At age 3, I start the tradition of interviewing each of my children on their birthday. It's so much fun to go back to see the answers each year. Click here to get your free copy!
Finally, Consider Adding One or Two Classic Party Games
We've all been to those parties where an ambitious parent planned party games for kids that were too young to understand what was going on.
I still remember attending a party for a 3-year-old where an enthusiastic mother insisted that all the children play Pin-the-Tail-on-the-Donkey.
It took 20 minutes just to get the kids settled enough to start the activity, none of the kids knew what they were supposed to do, and most were bored while waiting for their turn. It wasn't disastrous, but it wasn't worth the effort, either.
Don't be that parent.
Starting at age 3, you can include quick, high-energy party games for toddlers such as:
Duck, duck, goose,
Simon Says, and
Red Light, Green Light
If you notice, these these games include all of the kids at once, instead of a game that requires them to take turns. This is far more engaging for toddlers made impatient by the excitement of a party.
At age 4, start introducing more structured party games, like:
Scavenger Hunts
Bucket Toss Games, and
Tug of War.
Again, most of these party games involve the whole group. But around age four, little kids are better able to manage structured activities.
Now, It's Your Turn
As you can see, there are LOTS of party games for toddlers that you can do right in your own home. And they don't have to take all your time and energy during the actual party. But, I don't want you to plan too many of these activities, either.
Here's how to put these ideas into action:
Plan one big, open-ended party activity that your toddler guests can do from the moment they arrive
Put together 2 activity stations, at least one of which is a quiet spot for shy kids to warm up, and
For older toddlers, include one classic party game that will be held right before the cake is served.
And there you have it, the kids will have fun, you can mingle with the other parents, and you can spend your party planning time working on the decorations and food that won't get used later.
What are your favorite party games for toddlers?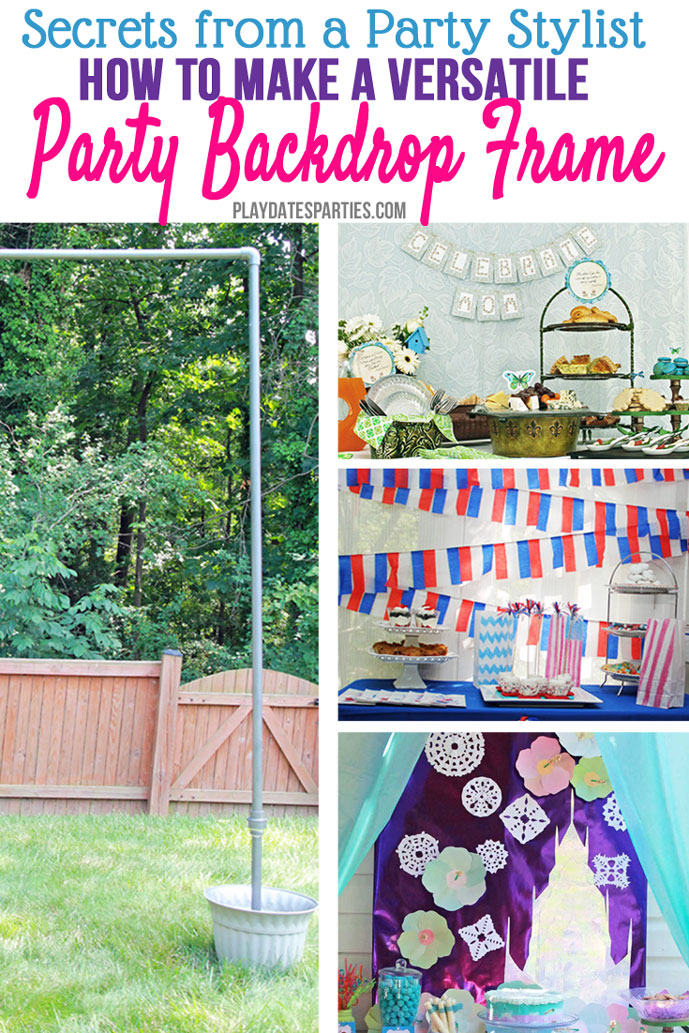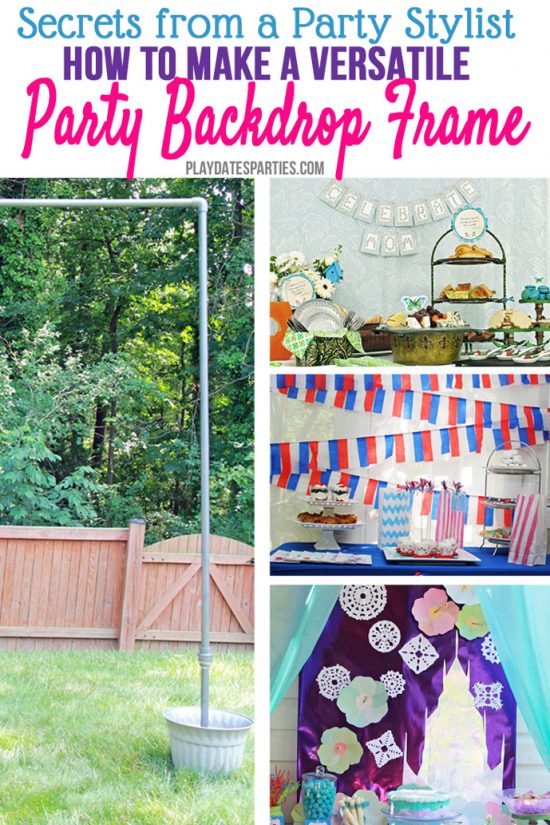 Want more party inspiration? Join me over at
Facebook
, and
Twitter
, for regular updates and fabulous finds from around the web.