You've got a bunch of little kids coming over and need to know the best party games for toddlers?
This is your go-to guide for setting up the perfect event, whether it's a birthday, holiday party, or a simple play date. With this 3-step system and over 20 ideas to choose from, everyone will be laughing, playing and enjoying themselves all day long.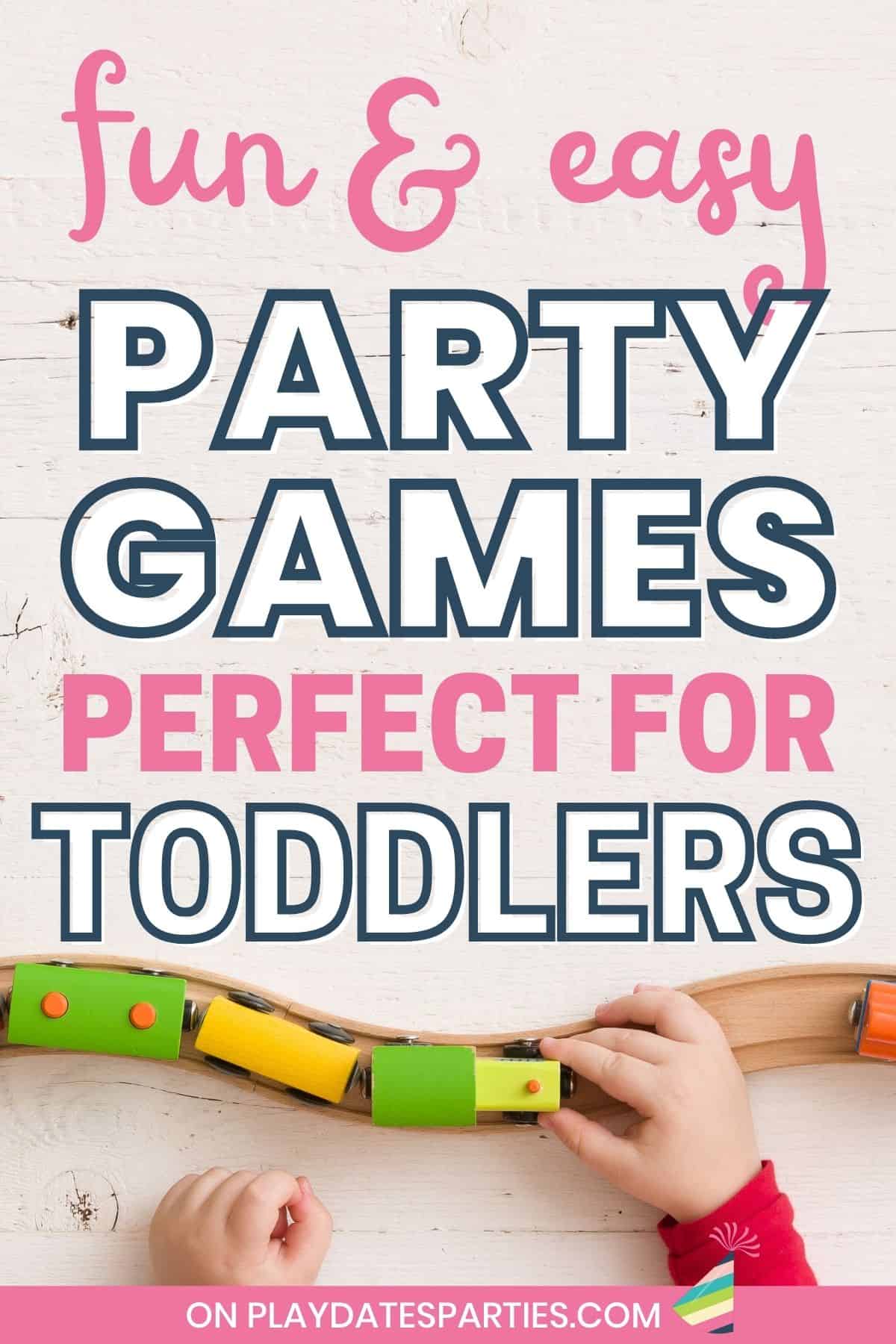 So you've decided to host your three-year-old's birthday party at your house.
You've picked out a theme, planned an amazing menu, and started crafting decorations. Then, it suddenly hits you…
What are the kids actually going to DO at your party?
Coming up with party games for toddlers (ages 2 to 4) is possibly the hardest part of hosting an at-home party for young children.
Sure, it's easier to come up with themes and fun decorations for little kids parties. After all, the younger they are, the more influence you have on those decisions.
But the attention spans of 2 to 4 year olds are extremely short, and kids in that age range aren't quite ready for most structured party games.
Furthermore, 2 to 4 year-olds are usually accompanied by their parents. We're all so busy these days, that your child's birthday party is a fantastic time to get to know the parents in your child's preschool class.
But, if you are acting as party director for a dozen children during the entire party, you won't have time to do that.
The easy three step sytem for planning toddler party games
The most important thing you can do, is to keep it simple.
The more structured and planned out your party activities are, the more stressed you will be. Keep your activities short, simple, and easy for little kids to navigate.
In order to do that, I like to follow this simple plan:
Plan open ended activities
Set up a few activity stations, and
Consider adding one or two structured games
This system will keep the party fun and light-hearted, without turning you into a ball of stress.
Ready to learn more? Let's go.
20+ Party Games for Toddlers
Now, It's Your Turn
As you can see, there are LOTS of party games for toddlers that you can do right in your own home. And they don't have to take all your time and energy during the actual party. But, I don't want you to plan too many of these activities, either.
Here's how to put these ideas into action:
Plan one big, open-ended party activity that your toddler guests can do from the moment they arrive
Put together 2 activity stations, at least one of which is a quiet spot for shy kids to warm up, and
For older toddlers, include one classic party game that will be held right before the cake is served.
And there you have it, the kids will have fun, you can mingle with the other parents, and you can spend your party planning time working on the decorations and food that won't get used later.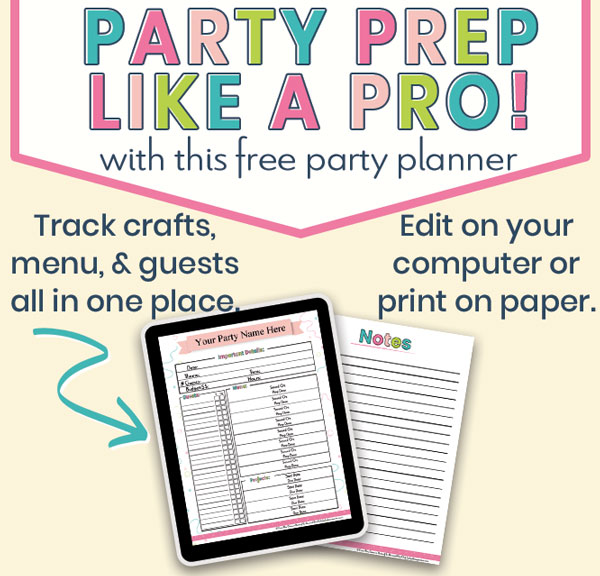 Make Life Easier
Start planning your parties like a pro with these FREE party planner sheets. Click the button below to get your planner sheets delivered straight to your inbox.
Which of these games is your favorite?
Do you have any other recommended party games for toddlers? Let us know in the comments below!
---