This is the easiest (and cutest) reindeer candy cane craft for Christmas. Make a bunch with your kids to give out to classmates as gifts everyone will love.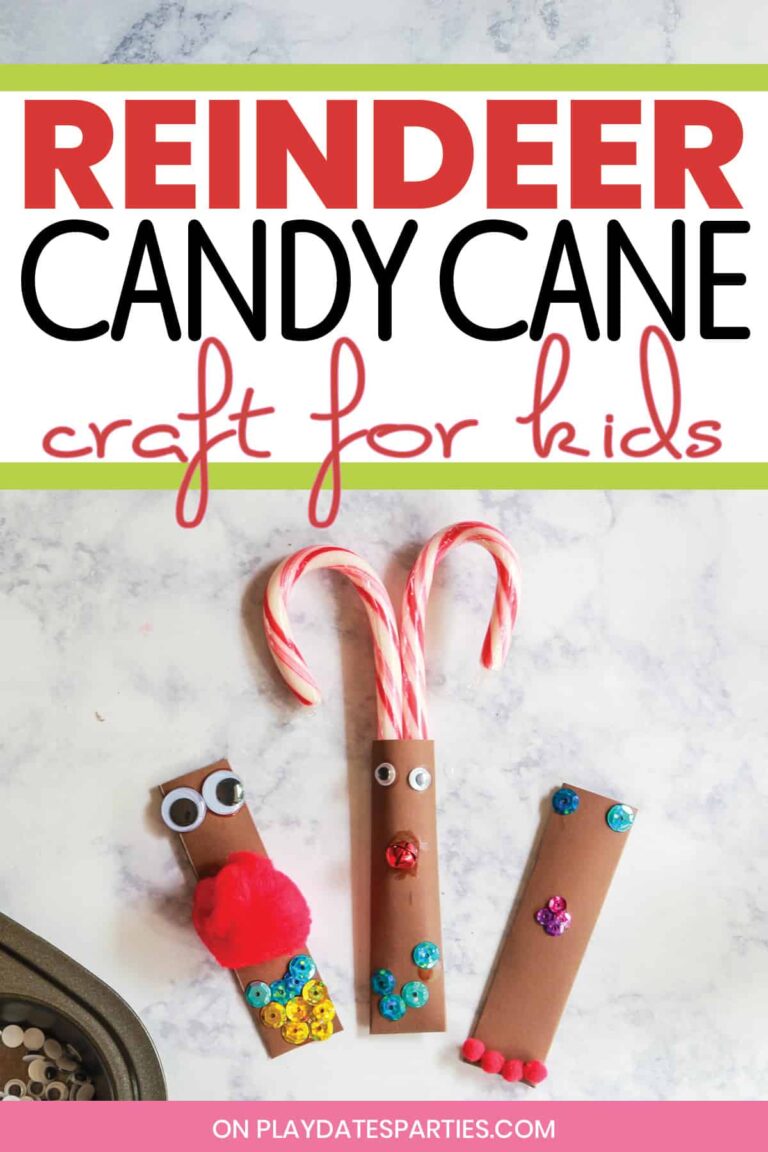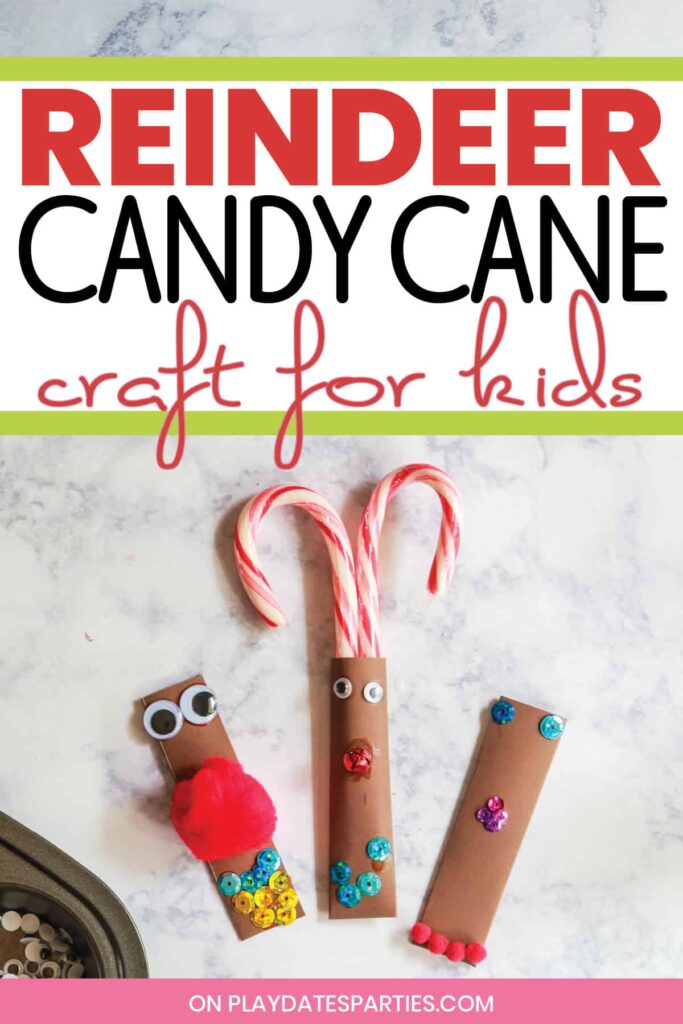 Oh, the things you do for your first children!
When my oldest was just a toddler, she went to a fantastic daycare. We knew all the other parents and teachers. It wasn't uncommon to spend 20-30 minutes each day chatting about the day and comparing stories of how our kids were developing.
On top of that, handmade gifts were encouraged for each holiday. I did my best to participate. One year I even ended up making a dozen and a half of these cuties: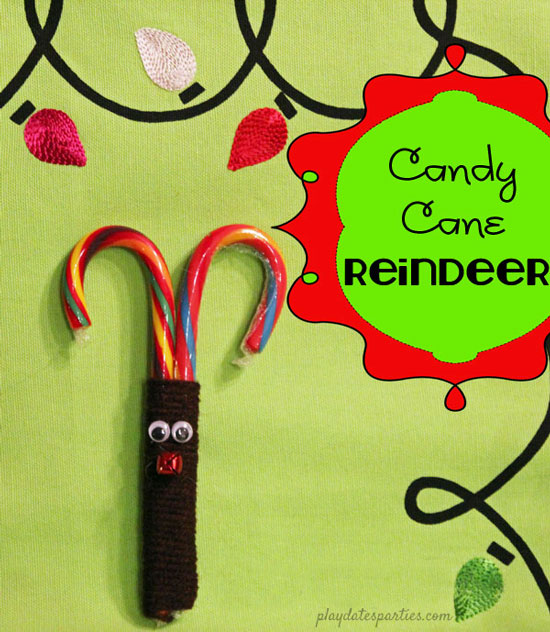 (on a side note…how horrible is that photo?! Ick!)
The first few were fine…but it quickly became a late night project that ended up more frustrating than fun.
Fast forward 6 years and 2 more kids later, and our youngest is now at daycare needing a cute little homemade holiday gift for his classmates.
But this busy mom of 3 doesn't have time to repeat the past.
Reindeer Candy Cane Craft for Kids
Even still, the idea is adorable.
So it was time to adapt, and instead of gluing candy canes together with yarn, I've turned it into an easy printable gift holder. And, honestly, I love this new printable holder so much more. It's far more practical than using hot glue!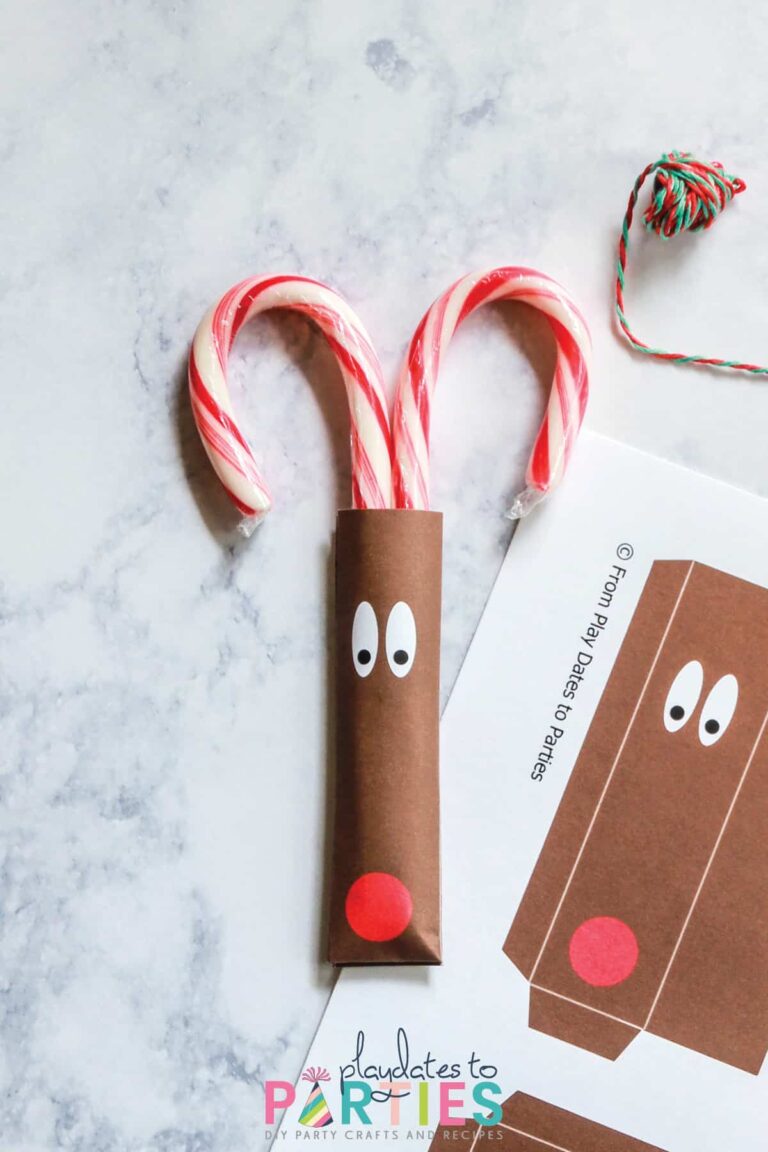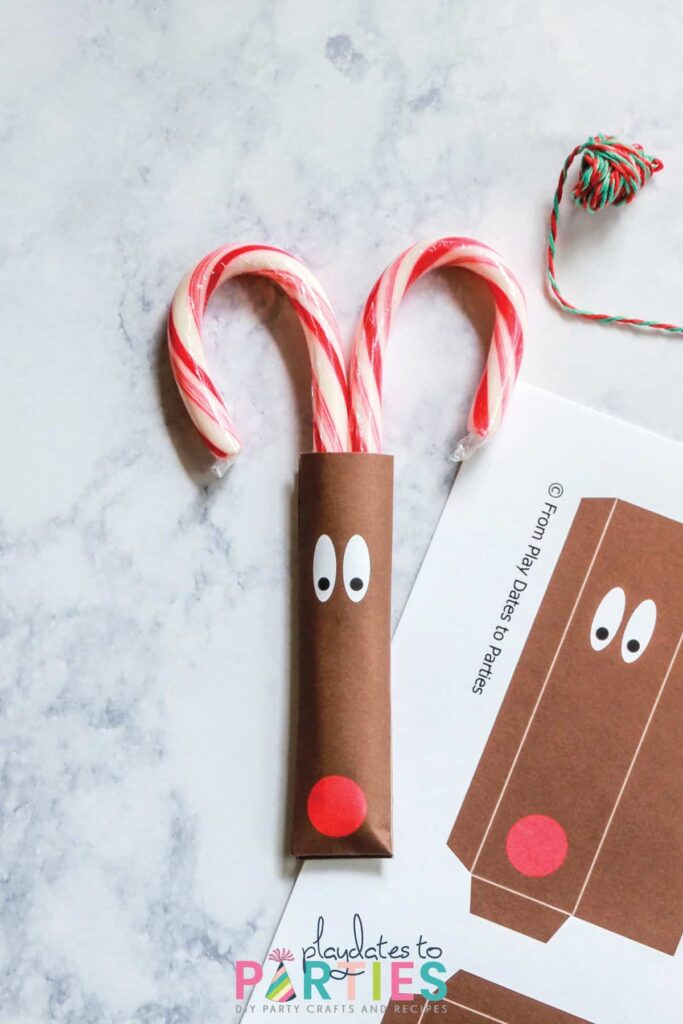 There are two versions of this fun little reindeer candy cane craft for kids.
The super easy done-for-you version:
One page comes with 5 pre-printed faces. All you have to do is cut, glue, and add your candy canes.
This is perfect for the really little kids. You know…the ones young enough that we moms know we're going to end up making most of the gifts anyway.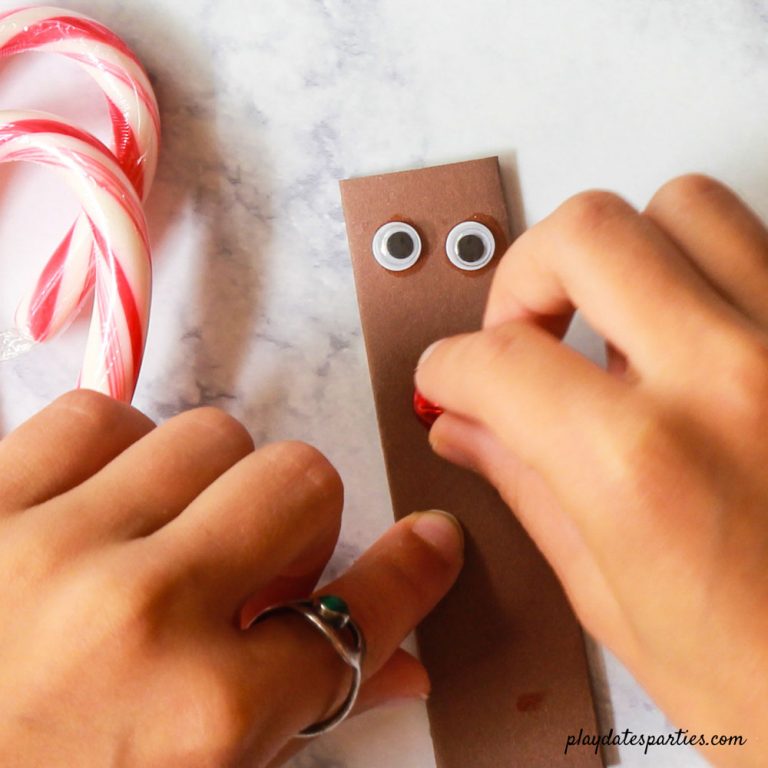 The 'Let the kids do it' version:
This is a fun activity for older kids (ages 5+) as homemade class gifts, party favor, or as a class party craft.
Just print out the blank pockets and glue them together in advance. Then provide a variety of googly eyes, pom poms, sequins, and other supplies. Then let the kids wow you with their creativity.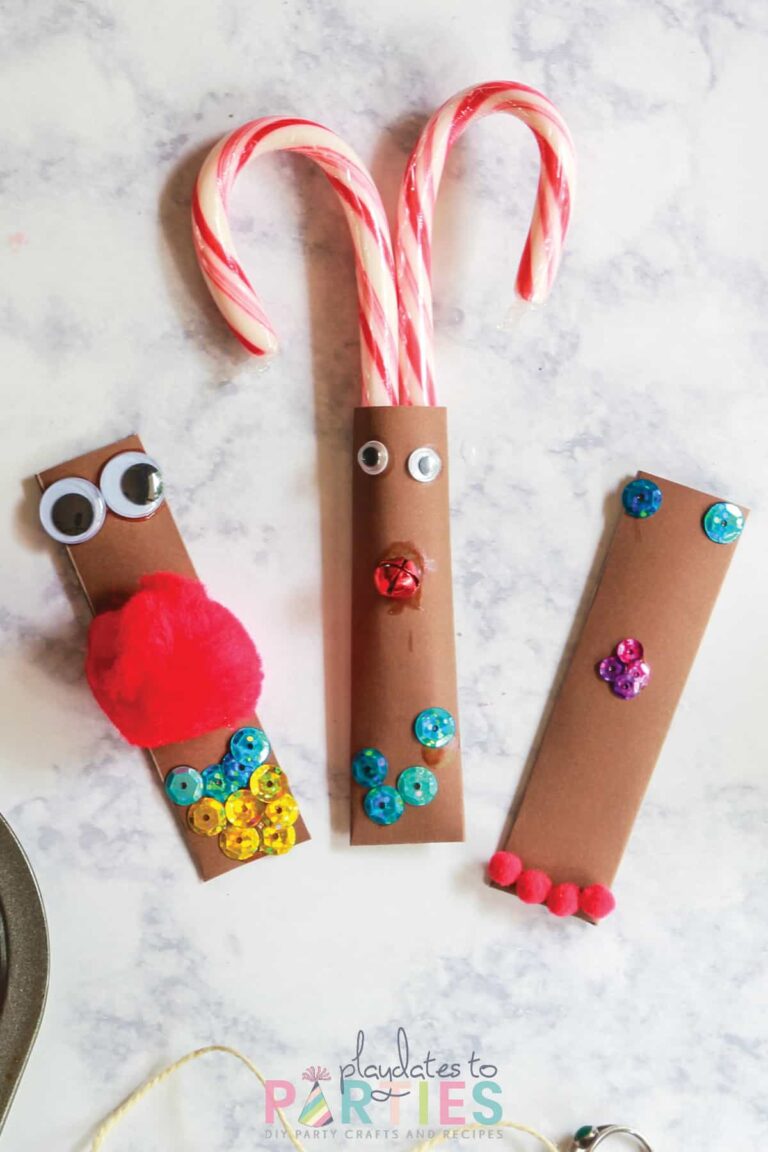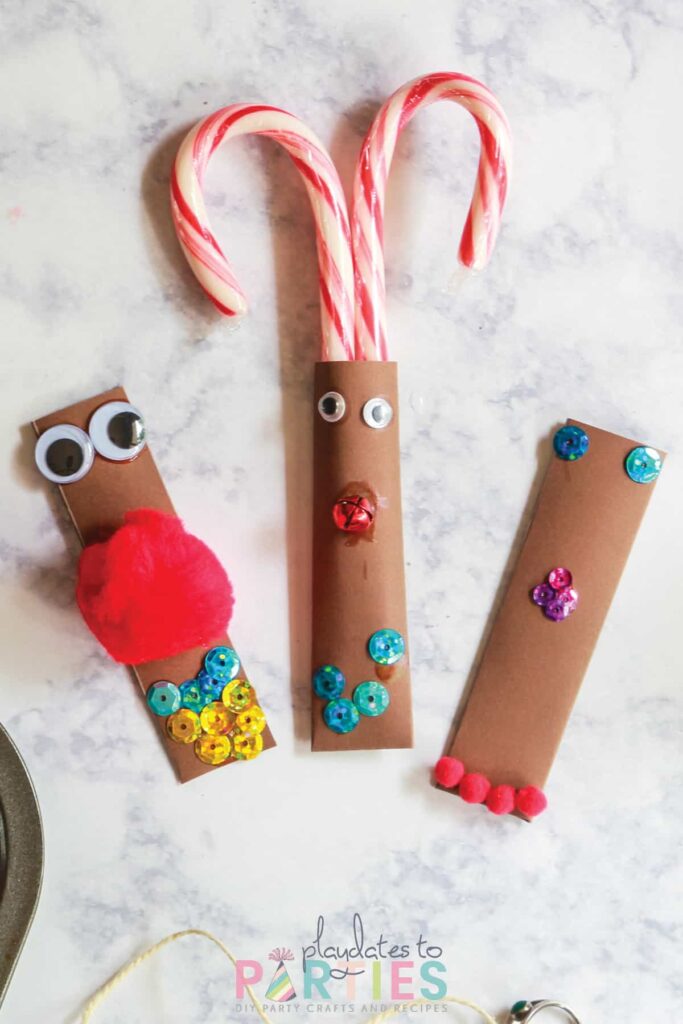 Either way, you've got an affordable, and most importantly, super duper easy reindeer candy cane craft that's also completely adorable!
Don't Miss Out on all the Reindeer Fun:
Here are some more reindeer inspired party ideas to try:
How to Make This Reindeer Candy Cane Craft:
Supplies and Materials:
Directions
Print out your preferred version of the candy cane reindeer onto card stock or photo paper.
Cut out each pocket along the exterior of the template.
Using an embossing tool and a ruler, create a crease along the fold lines.
Fold the tabs in and glue everything together to create a pocket. Trim any excess.
If you're using the plain version, give your kids some glue and decorations and let them go crazy! Once everything is dry, they can add their candy canes for the antlers
If you're using the done-for you version, simply slip in your candy canes and enjoy!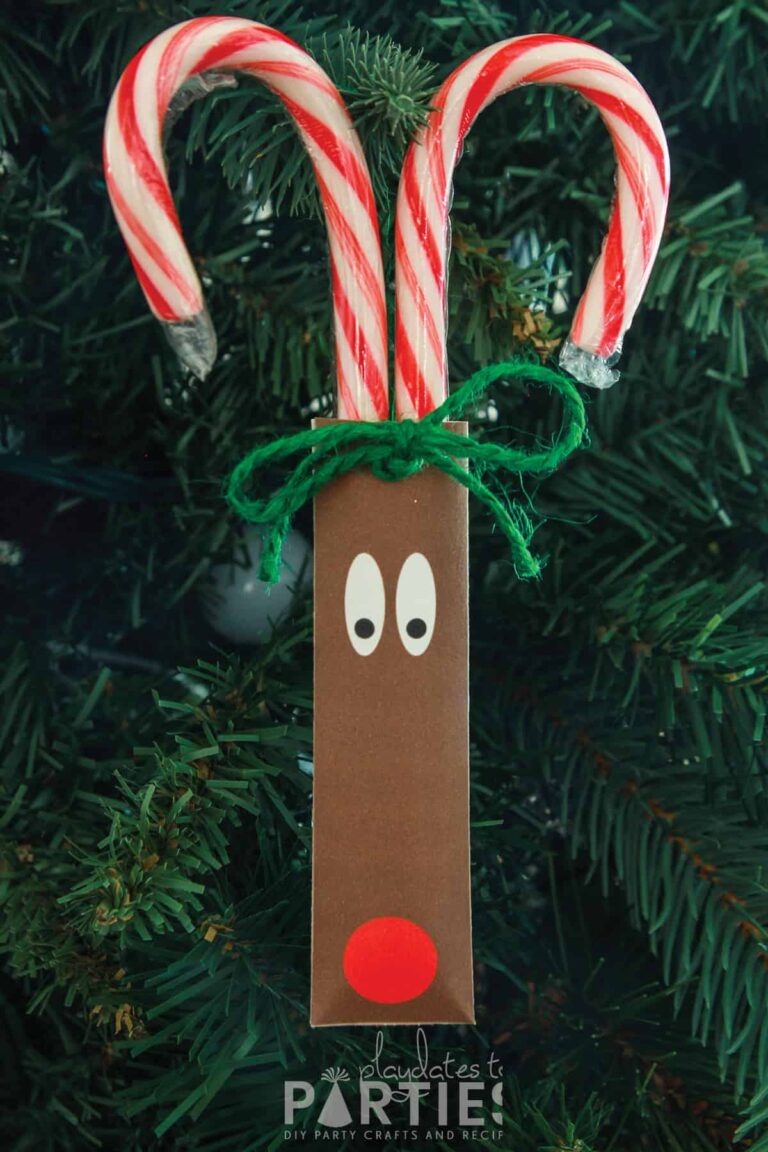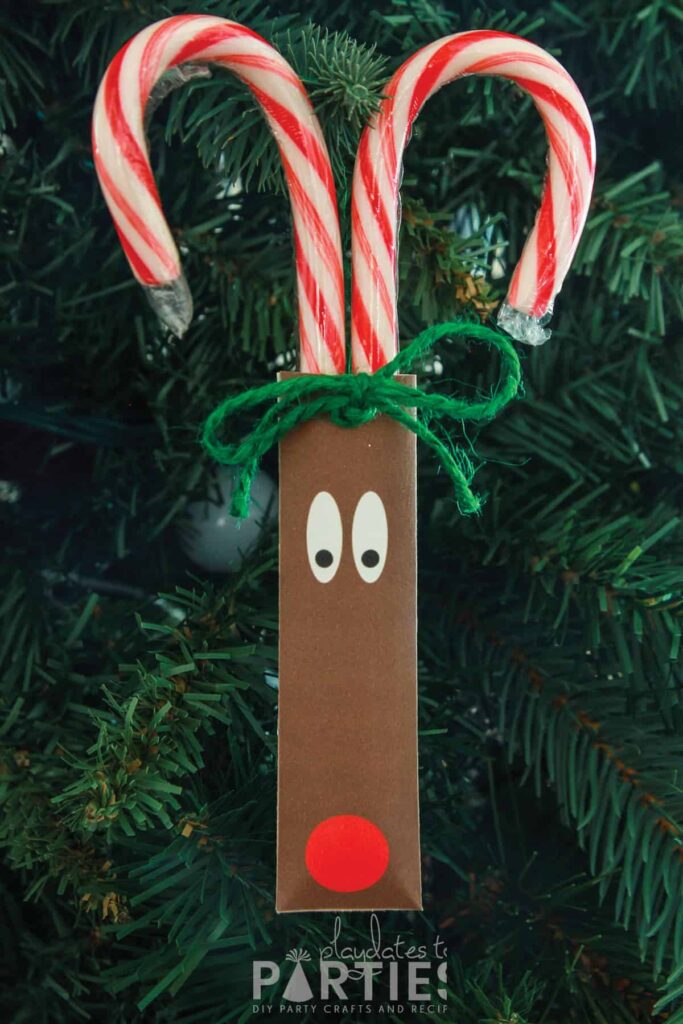 Optional: Candy Cane Reindeer Ornament
After creating the pouch, punch a hole near the opening.
Thread the ends of a piece of twine through the hole from back to front, to create a loop in the back.
Tie the twine into a large knot and then make a bow with the remaining twine.
Trim the ends to your desired length.
Tips
I tried several different types of glue with this craft. You can use a hot glue gun, but I find that regular old glue sticks work best.
If you want to turn the candy cane reindeer into an ornament, you'll want a hole punch no bigger than 1/4-inch in diameter.
Definitely use an embossing tool and a ruler to crease the fold lines. I tested a few alternative options from at-home supplies, and they just didn't give the same crisp edges.
If you use a hot glue gun, try to make the glue line as thin as possible. If the glue seeps out, then it might close up the pocket where the candy canes go.
Bright white card stock works well, but you will get the best results with matte photo paper.
Make sure you set your printer to print the page you want for as many copies as you need. For example, if you need 20 sets of the printed face, then set your printer to print 4 copies of the last page.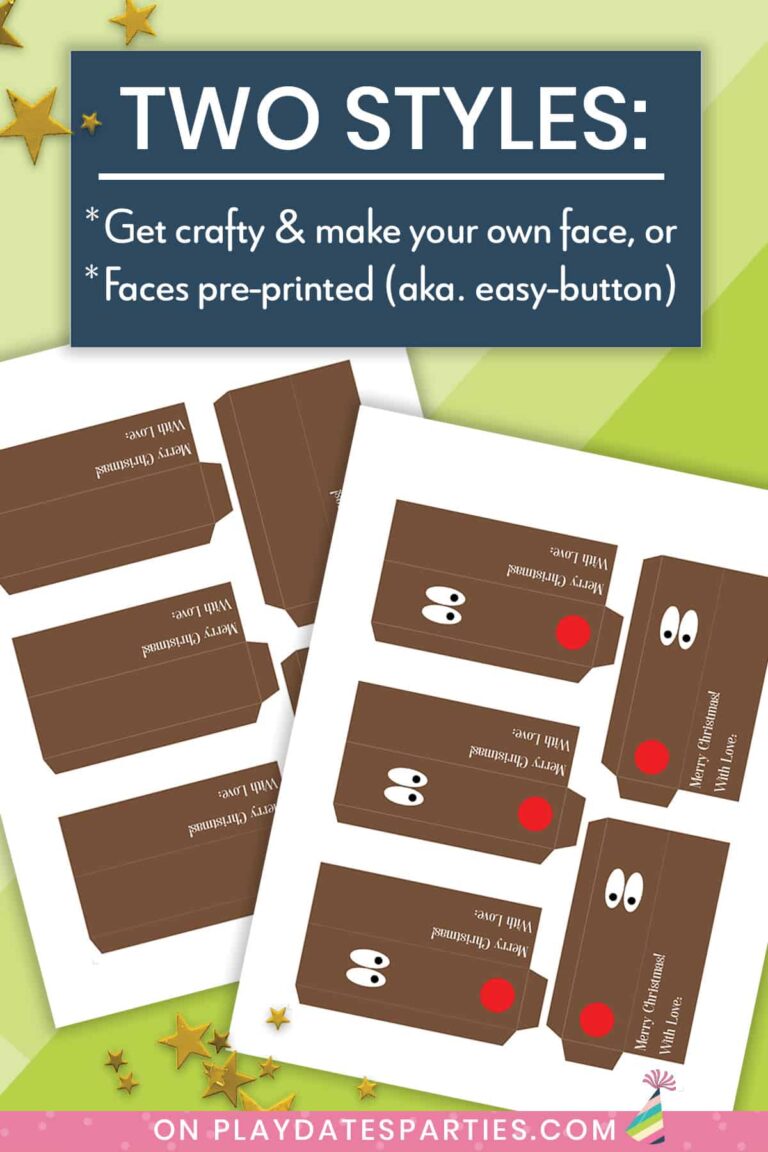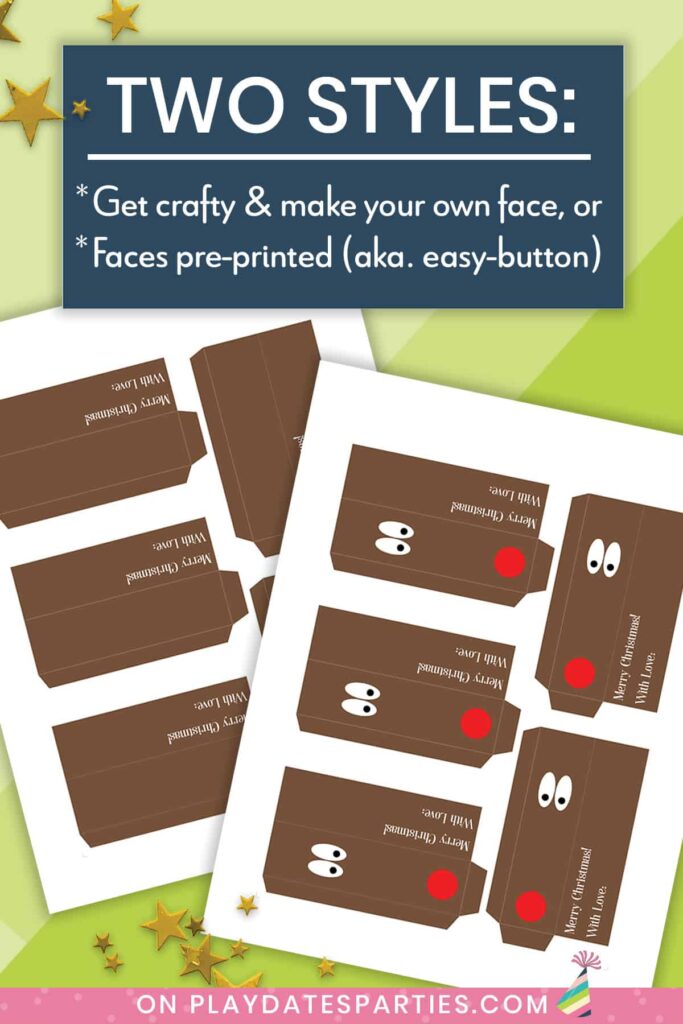 More Fun Christmas Crafts and Activities:
Now It's Your Turn
Now that we have three kids instead of one, I'm definitely looking for crafts that are suuuper easy to make.
I love that this craft works for all my kids-from preschool right up to the tweens. Plus, if you end up making all of them for your kid's class, then this shouldn't take much more than an hour. Perfect, right?
Subscribers can get a copy of the Reindeer Candy Cane craft 100% free! Just add your name and email address to the form below and you'll be on your way.
Don't want to subscribe? You can grab a copy of the printable for a small price here in my shop.
Which candy cane reindeer is your favorite?
What holiday gifts do you send with your kids to school?
---