Scavenger hunts are a quick and easy way to have fun with the kids this holiday season. Print out your copy of this colorful Christmas scavenger hunt and you'll be minutes away from a fun family or classroom activity.
Keep reading to see how to make the most out of this printable scavenger hunt, and grab your free copy at the end of the post.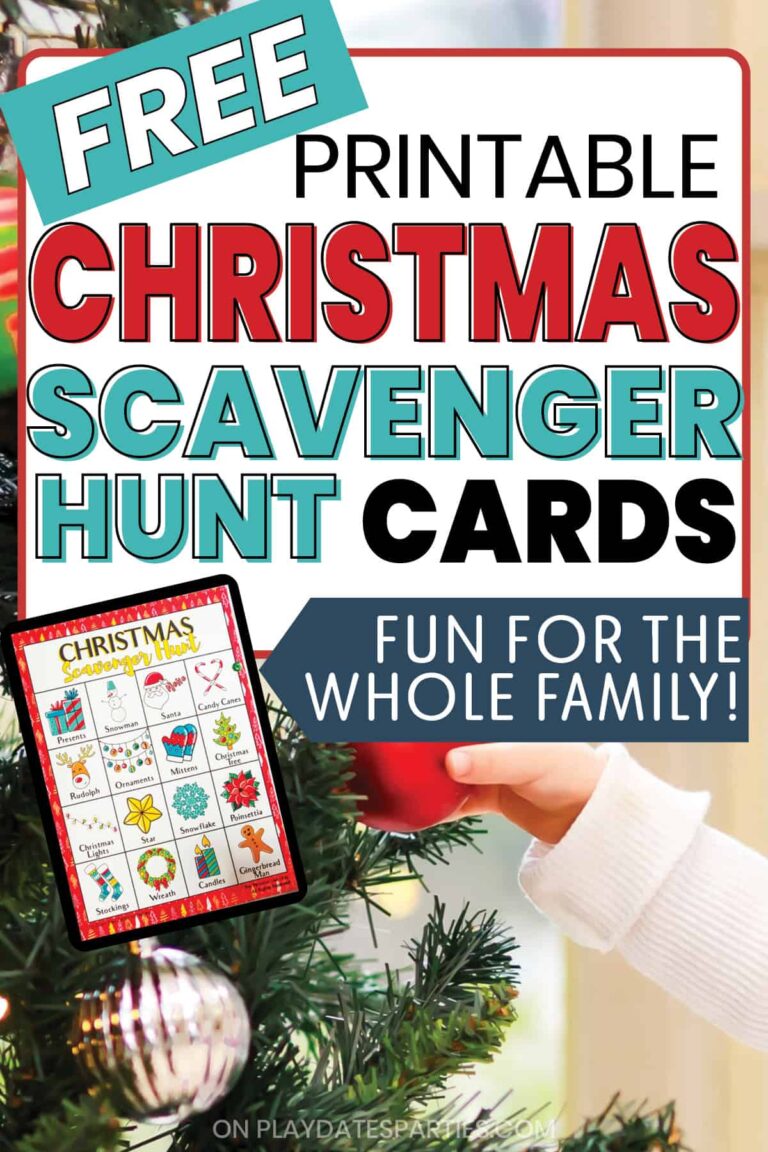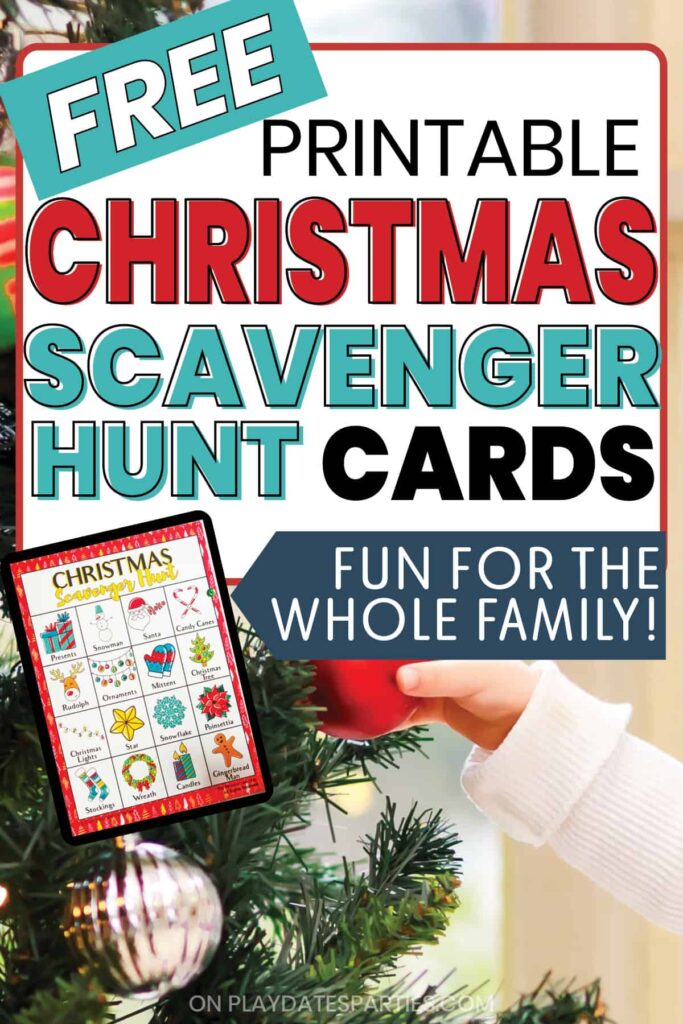 What is the easiest party activity to do with kids during the holiday season?
It's definitely not minute-to-win-it games. While I admit those are a lot of fun, it takes some planning, coordination, and gathering supplies to do that.
Bingo comes close, but you still have to get (and keep) kids' attention during the game. That can definitely be a challenge.
Nope, it's scavenger hunts.
Think about it…your Christmas decorations are already up.
That means you don't need to purchase or place items to be found. All you have to do is print out a list of holiday-themed items, and you're good!
RELATED>>>>What's the Difference Between a Scavenger Hunt and a Treasure Hunt?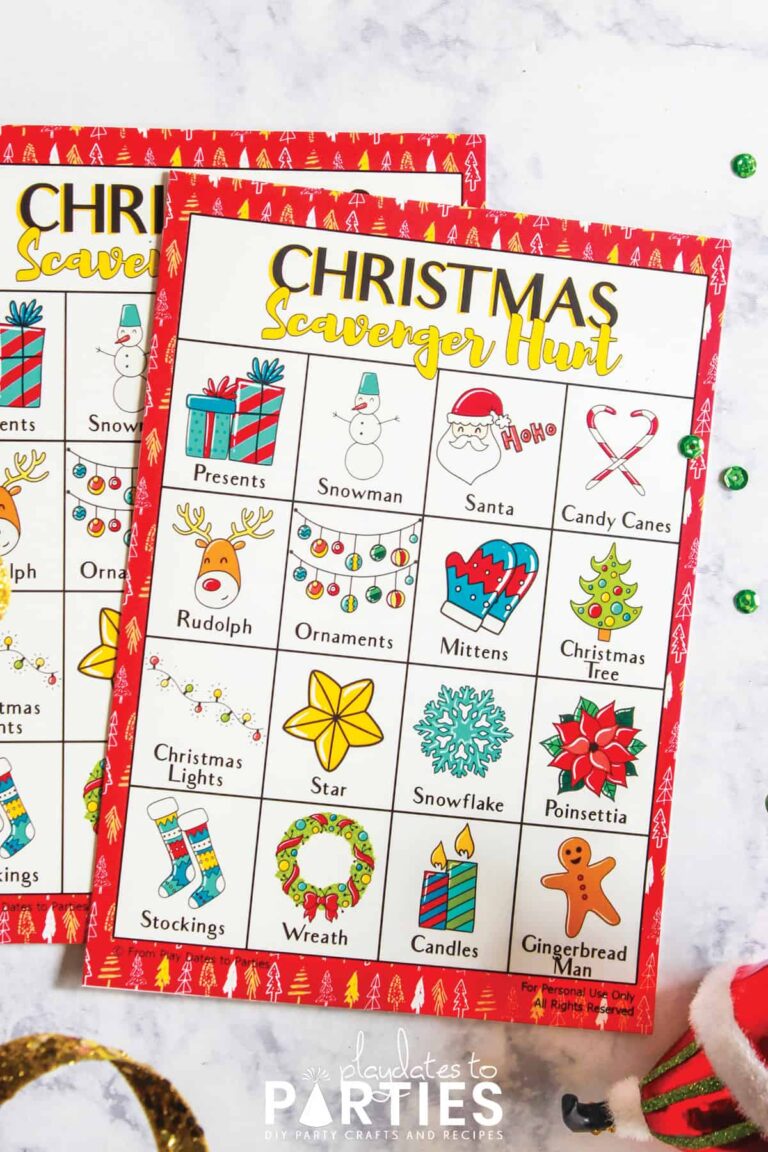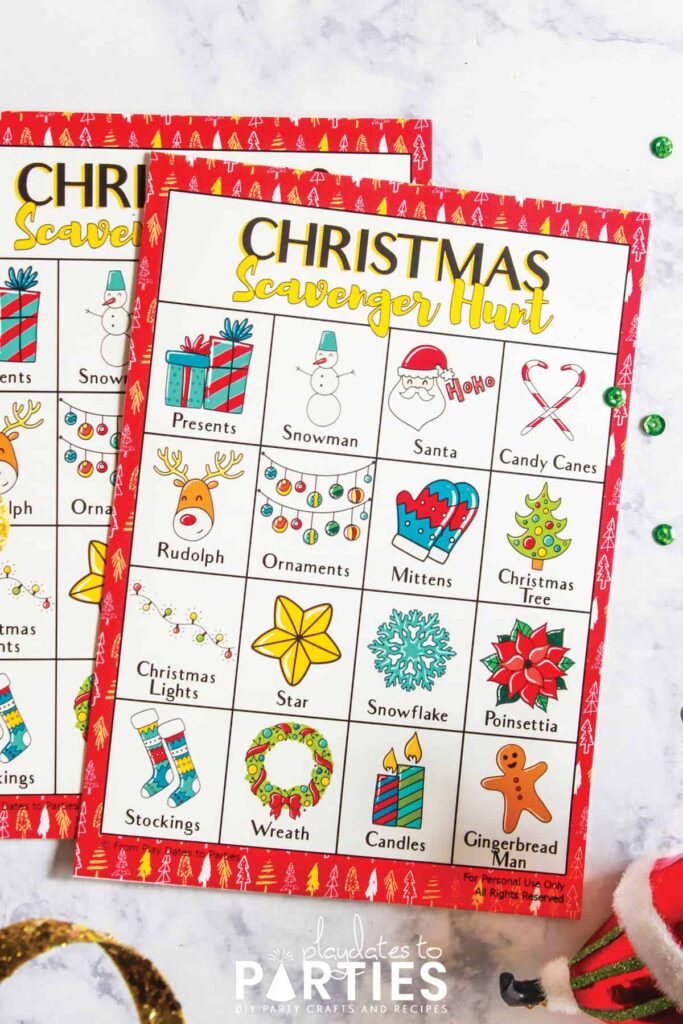 Free Printable Christmas Scavenger Hunt
And lucky for you, I've got the perfect holiday scavenger hunt ready to go, right in my shop.
Seriously, this scavenger hunt is perfect for kids of all ages.
Got a pre-reader? They can find things based on the pictures.
Early readers can practice those reading skills with the captions below.
Older kids can help out the little ones with finding everything.
And if you have one of those kids that just won't stop until they find everything on the list…well, I've even included a set of cards that you can hide around your house to be found!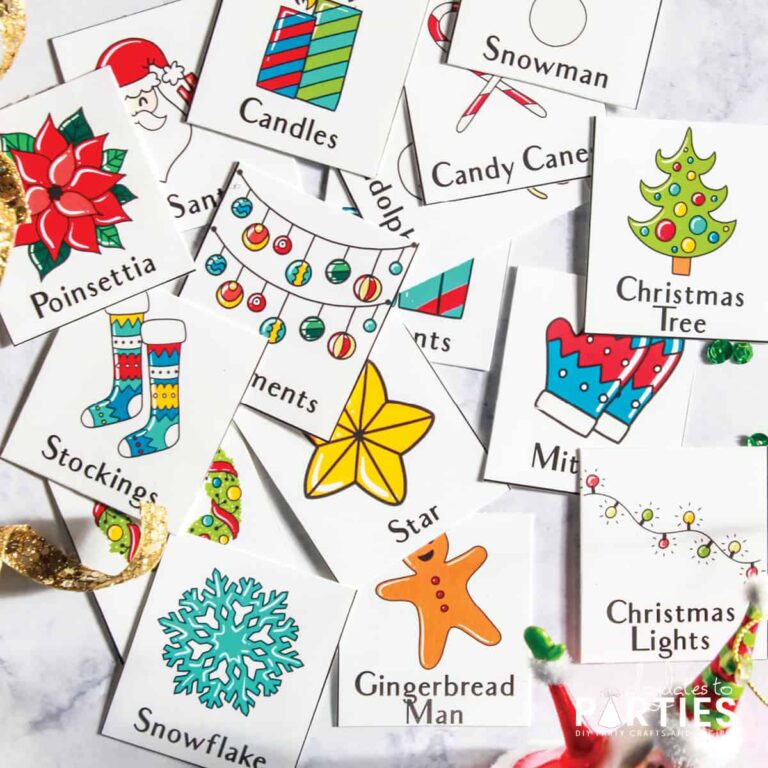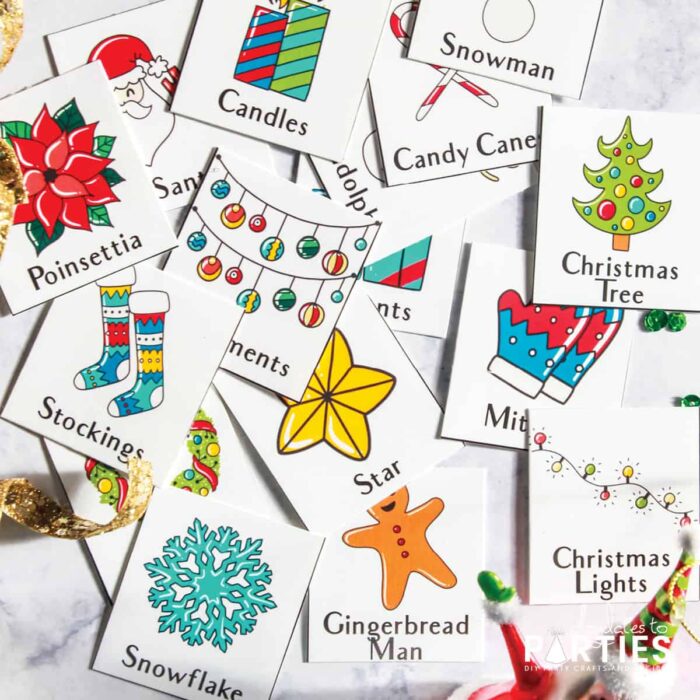 See…we've got you covered on all bases.
Or you can just ignore those cards and do your own thing. Whatever works for you and your family!
Here are a few fun ways you can use this scavenger hunt printable:
Print off a bunch of cards and hand them out at your annual Christmas party to keep the kids entertained.
Bring them with you when you go on a neighborhood Christmas lights tour and see who finds the most items on the list.
Are you class mom this year? This is a great activity to do with the kids for classroom parties.
Too cold to play outside and your kids are bored? See if they can find these items in your Christmas decorations.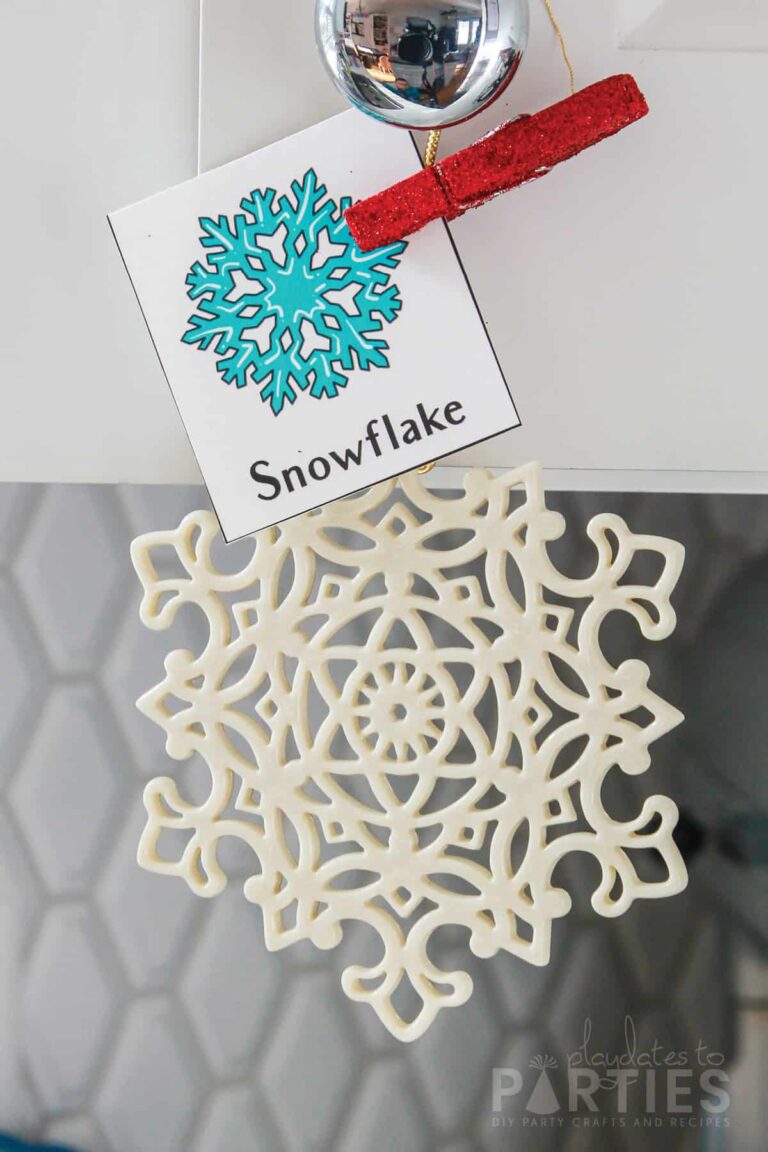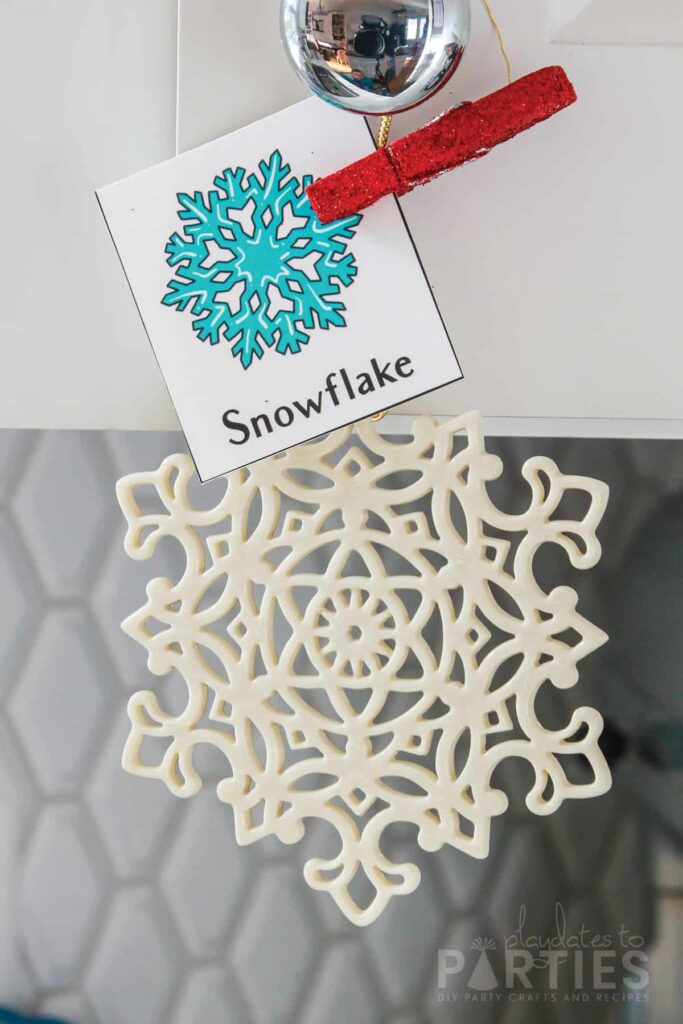 Making the Scavenger Hunt Look Its Best
I designed the Christmas scavenger hunt as a high-quality printable, but here are some tips to make sure it looks it's best:
If you print these off on regular printer paper, the colors will not be very vibrant, and the lists will easily get ripped or wrinkled. There's nothing wrong with that, but you should be aware of it before you get started.
Printing the cards on bright white card stock is better, but the card stock will absorb some of the ink, making the colors somewhere between the quality of printer paper and photo paper
Matte photo paper is my favorite option for gorgeous home prints on an inkjet printer. Seriously, the colors really pop.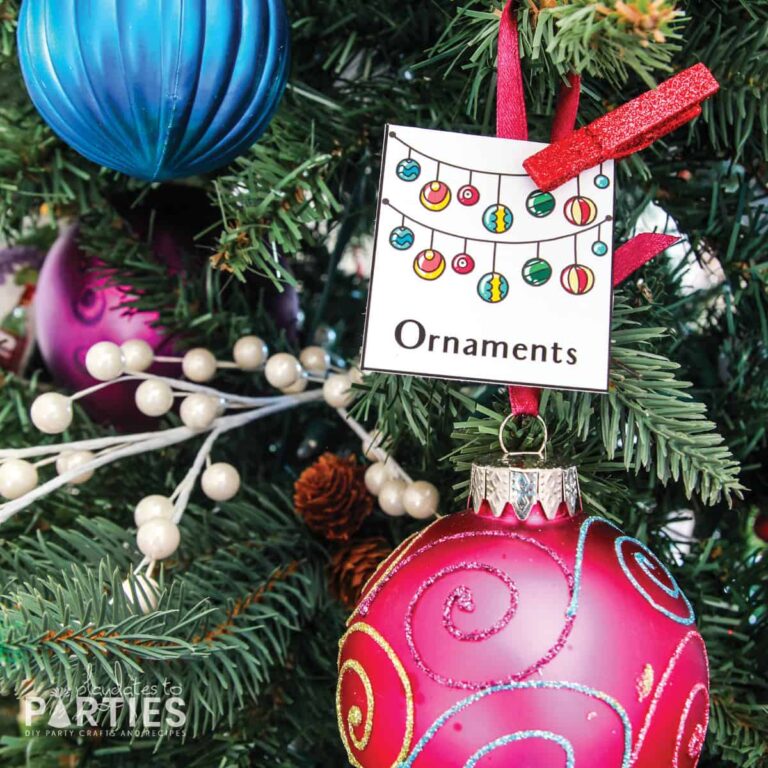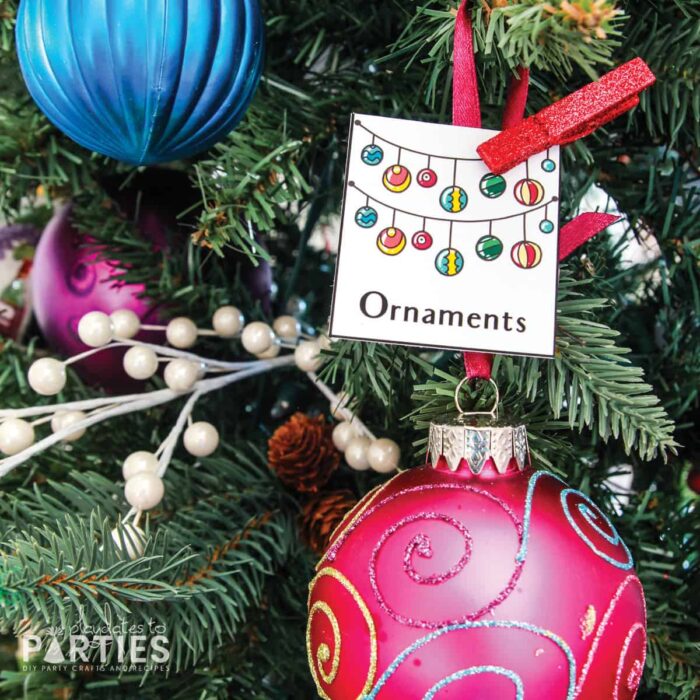 If you're planning a party and want everything to look it's best, go with card stock or matte photo paper.
But, honestly, if it's just an evening of fun with the family, I'd stick to regular paper and a quick print. But it's really up to you. The kids will probably still have fun with whichever option you choose.
Another note: Full size prints are great, until you have to make a dozen or more of them. These are printed two per sheet to help conserve printer ink and paper.
You can cut them all around the edges with a straight edge paper cutter, or just cut right down the middle of the paper to make it super easy.
More Christmas Games to Enjoy:
Now it's your turn
Whether you've got a holiday party coming up, or just want a fun activity with the kids, these scavenger hunt cards are a fun activity for the whole family.
And as a special holiday treat, these Christmas scavenger hunt cards are available for free to newsletter subscribers.
All you have to do is fill in the form below to get them sent right to you. And, if you don't want to subscribe, you can purchase a copy of scavenger hunt cards for a small price right here.
How will you use this Christmas scavenger hunt?
What's your favorite easy holiday activity to do with the kids?
---