With a little bit of chocolate and this peanut butter icing recipe, you can fool your guests into thinking you spent hours baking delicious holiday cookies!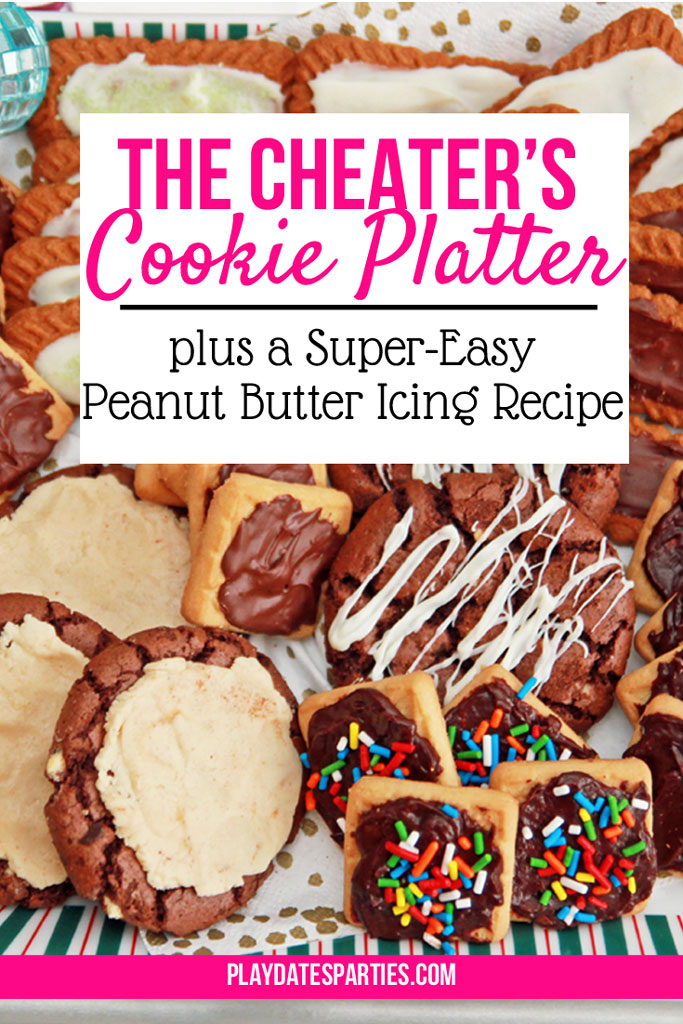 This post may contain affiliate links for your convenience. I am a participant in the Amazon Services LLC Associates Program, an affiliate advertising program designed to provide a means for this site to earn fees by linking to Amazon.com and affiliated sites. 
Christmas is one week away.
Are you scrambling to get last minute gifts shipped to your house? I definitely am.
With everything else going on, what do you do if you have a holiday party to go to tomorrow, but haven't had time to make a proper hostess gift or to do regular holiday baking?
You cheat.  That's what you do.
Take something store bought and spruce it up well enough to pass off as homemade.  Then sit back and enjoy while everyone raves about how delicious your cookies are.
What if I told you the entire cookie platter in the picture above only took 40 minutes to make from start to finish?  …and it only took that long because I mixed peanut butter icing by hand.
Yes, you can do this, and no you don't have to feel guilty about it.
How to Make Store-Bought Cookies Look Homemade
How to Make Store-Bought Cookies Look Homemade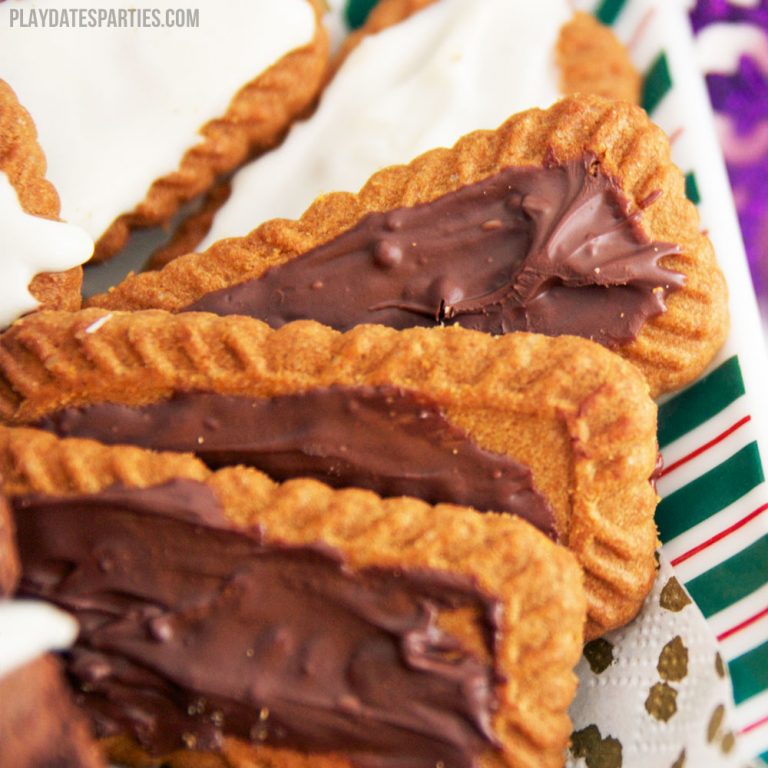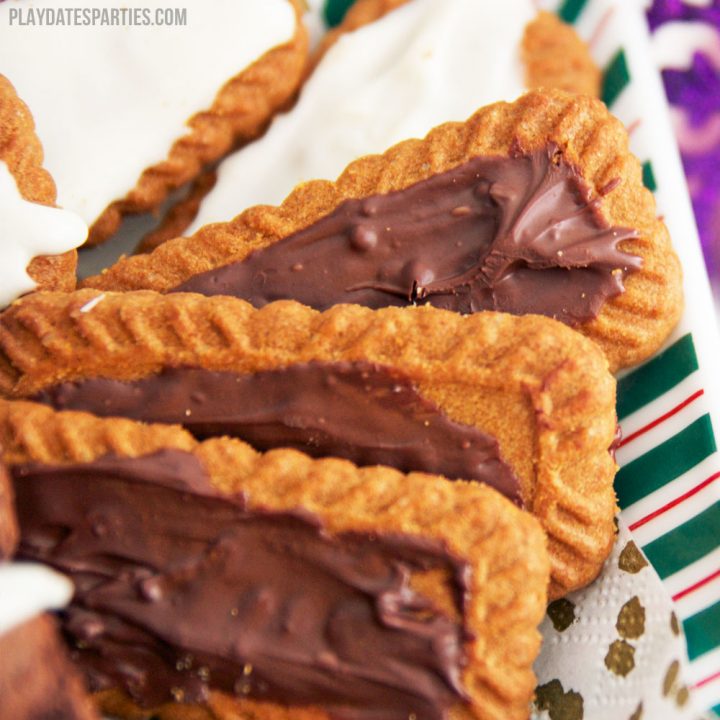 Ingredients
Dark or milk Chocolate
A quick icing, see recipe below
A variety of cookies in different flavors, shapes, and textures.
Colorful and holiday themed sprinkles, optional
Instructions
Place wax or parchment paper on your counters to protect from drips and spills.
Remove your store-bought cookies from the packaging and arrange on the parchment, right side up.
Carefully melt your chocolate in the microwave. Start by heating it up for 30 seconds, stir with a fork, and then heat in 10 second increments until the chocolate is smooth.
Method 1:
Using the back of a spoon, carefully spread a layer of chocolate on the middle of the cookie. Don't worry about making it look perfect. You want them to look homemade!
Add sprinkles before the chocolate sets
Method 2:
Dip the tines of a fork into the chocolate, and then carefully drizzle, or flick, the chocolate back and forth over the cookies.
Method 3:
Make a quick homemade icing, and spread it on top of the cookies using a butter knife or offset spatula, if you have one.
Notes
Tips for Making Store-Bought Cookies Look Homemade Look first in your grocer's fresh bakery section for basic cookies that aren't frosted. Simple sugar cookies and macaroon cookies work well. Next, look for variety packs of simple, flat cookies. Remember the shortbread assortments that come in tins? those are perfect. Other good options include plain chocolate cookies and simple Biscoff cookies.
Nutrition Information:
Serving Size:
1 grams
Amount Per Serving:
Unsaturated Fat:

0g
Next time, I might just use Biscoff cookie butter instead of peanut butter.  Mmmmm……  The possibilities are endless!
What cookie would you use with peanut butter icing?
Would you ever create a cheater's cookie platter?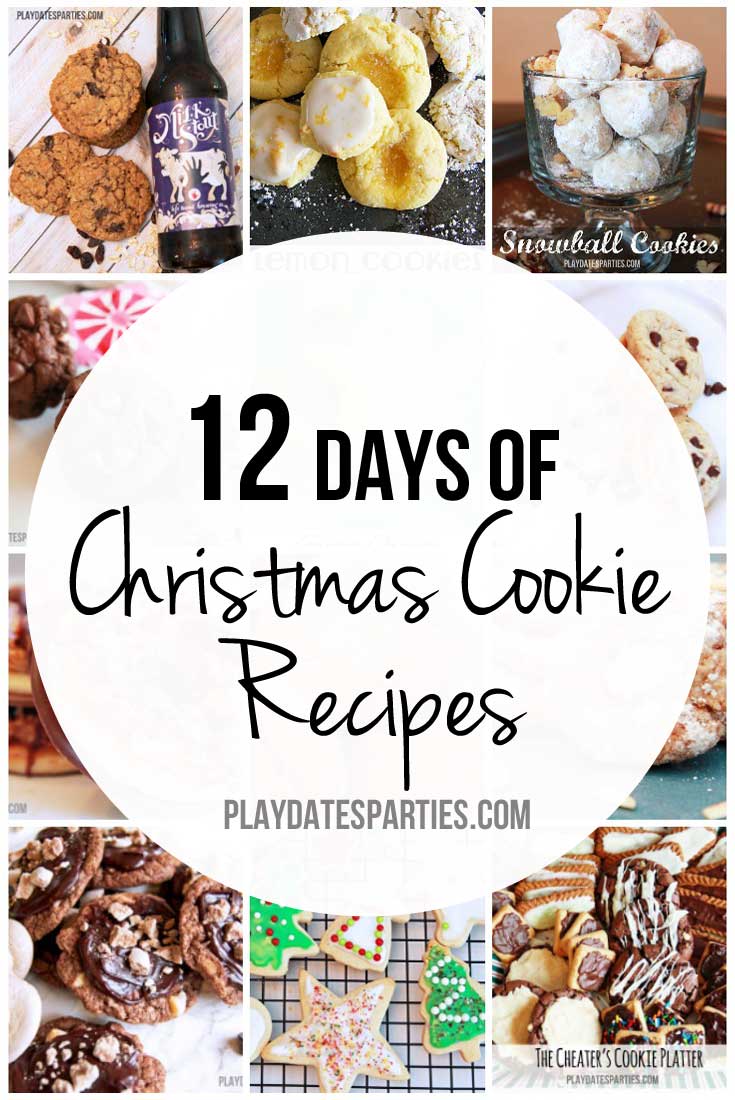 Subscribe via
Bloglovin, Facebook, and Twitter
to get more updates!
SaveSave