Looking for the best baby shower ideas for girls? Then you're in the right place! We're sharing all you need to know about how to plan a baby shower for a girl as well as unique and beautiful themes that are sure to be unforgettable.
From classic themes like princesses to more modern takes such as succulents and vintage carousels, there's sure to be an idea here you LOVE.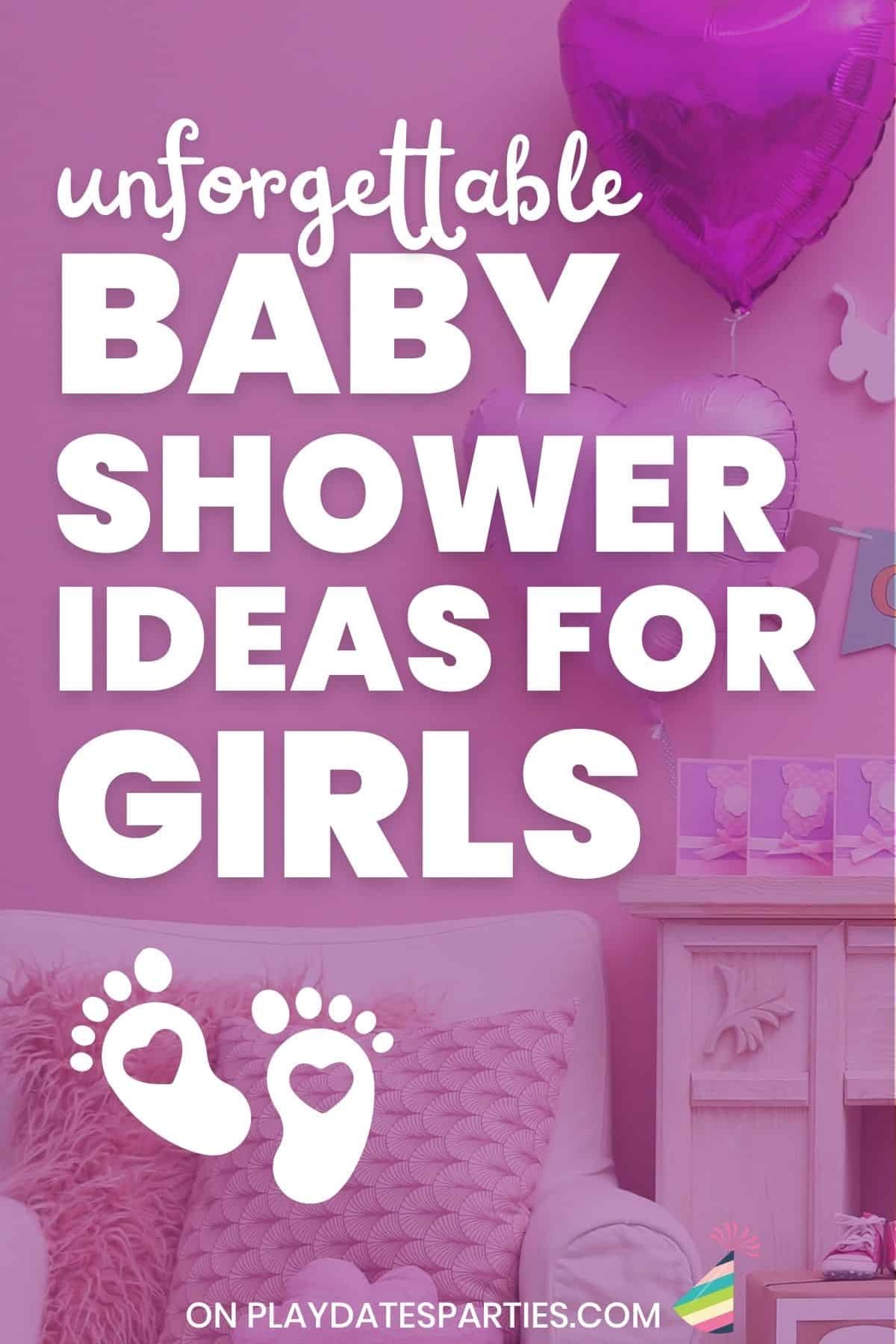 Picking the right theme for your baby shower helps you to plan the perfect party that is not only beautiful, but also reflects the personality of the mom-to-be. When you have the right theme it provides guidelines for everything from decorations and food, to colors and fun catchphrases to use.
How do you plan a baby shower for a girl?
Planning a baby shower for a girl is pretty much just like planning any other party. You'll want to have a good party planner on hand that works for your planning style and then follow these steps:
Talk to mom-to-be and finalize the guest list.
Based on the guest list, choose the date and location of your party.
Set a budget and stick to it.
Decide on the theme – we've got you covered with 15+ of our favorite themes below!
Choose baby shower decorations that fit the theme.
Plan your favorite baby shower snacks and baby shower drinks.
Develop a party timeline for the day's activities and plan baby shower games or other entertainment.
Baby Shower Ideas for Girls
No matter the theme, a baby shower should always be special and memorable. With these baby shower ideas for girls, even the busiest person can plan an amazing event that celebrates their friend's new bundle of joy without sacrificing on fun or time.
Whether you choose to go with a classic tea party, boho vibes, or even a bright co-ed luau – all of these will create an unforgettable atmosphere that your guests are sure to love!
To make sure you keep everything organized and running smoothly, download our free party planner below. This one page planner is specifically designed to help keep track of both your time and your budget, so you won't feel like a stressed mess by the time your party rolls around. Download it today to get started on planning the perfect baby shower!
---
This post was originally published on February 21, 2012. It has been updated with new ideas and helpful tips.