From sweet decorations to tasty treats, there's no doubt that your guests will fall in love with these a-dough-rable donut party ideas. This versatile party theme is just the cutest setup for birthday parties, baby showers, or even just some sugary fun with your favorite gal pals.
So grab your party planner and get ready for some sweet and sugary fun as we explore everything you need for the ultimate donut-filled bash.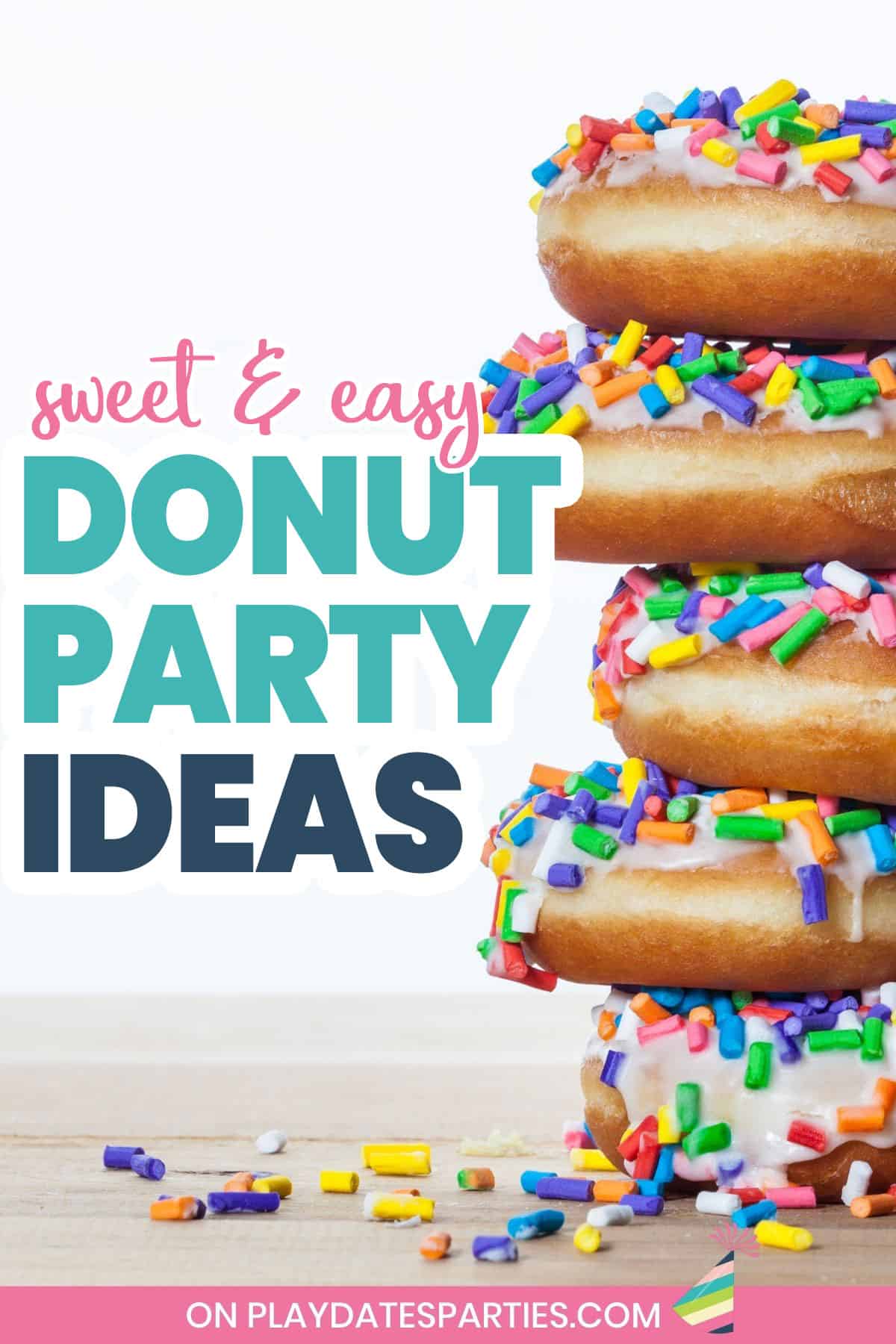 Sweet and Easy Donut Party Ideas
Who doesn't get excited when thinking about donuts. Whether you like chocolate, glazed, cake, cream filled, glazed or plain, they're one of the worlds happiest treats. Which is why a donut themed party is practically always the right idea.
And we've got the best donut party ideas around - from decorations, to recipes, and even some free printables, you're sure to find something you love. Don't forget to also download your free party planner at the end of the page, too!
I hope that these donut party ideas inspired you and helped you feel like you can definitely create a donut party that will make you proud. If you have any other ideas, or are looking for more inspiration, please feel free to leave a comment below. I'd love to hear from you!
Don't forget to grab your copy of our free party planner at the bottom of this post. It's specifically designed to help keep track of both your time and your budget, so you won't feel like a stressed mess by the time your party rolls around. Trust me, it'll be a total life saver!
---