Planning a princess themed party for your little girl is a magical experience, and it can be even more special when you add in a few extra creative ideas. Whether your child is dreaming of being a fairytale heroine or just loves all things pretty and girly, these 35+ ideas will make her party unforgettable.
From invitations, to decorations, to food and favors, you'll find everything you need to create a marvelous party worthy of any little princess. So grab your free party planner and your favorite glitter pen and let's get started!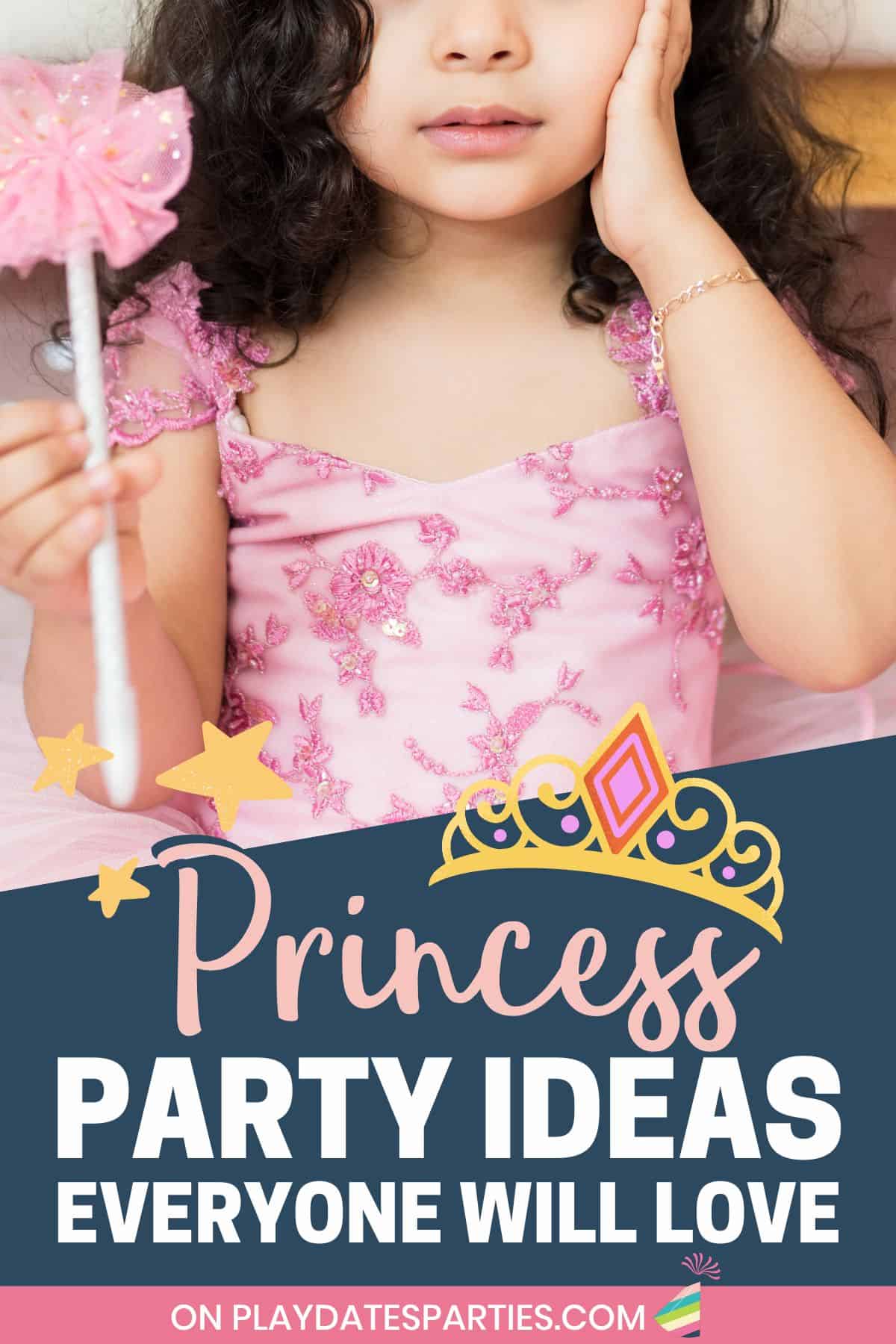 Before we get started, I want to acknowledge that there are LOTS of ideas on this list…and thousands more out there to consider too. But you don't need to be overwhelmed.
To help you out, we've broken down these ideas into 5 different sections:
Princess Party Decorations
Magical Princess Party Food and Drinks
Princess Party Games and Activities
Printable Princess Party Games
Princess Party Invitations
Remember to take it one step at a time and only choose the projects and ideas that you truly love.
To make things even easier, we have a free printable party planner snapshot page to help you manage all the party planning details in one spot. You can print it out and keep it with your organizer, or save it on your phone so you'll always have it with you.
Looking for More Disney Princess Party Ideas?
Most of what we're sharing today could be adapted to fit any princess themed party. But if you're looking for ideas for a specific princess, you might want to check out these inspiring parties and resources:
Majestic and Magical Princess Party Ideas
Plan the perfect princess themed party with these magical princess party ideas. Invitations, decoration, food, and games...it's all here!
I love that there are so many ideas and inspiration out there for a princess party. Whether you choose to DIY your favorites or purchase some of the gorgeous options out available, there's something for everyone when planning a party fit for a princess.
Download Your Free Party Planner Here
Don't forget to download our free party planner, to keep your party on track so you can pull together a beautiful celebration without being stressed and overwhelmed.
Simply add your name and email address to the opt-in box below, and I'll send it straight to your inbox.
Don't want to subscribe? You can also purchase a copy for a small price right here.
---