The luau is the quintessential summer party and this amazing backyard luau is full of decor you can easily recreate…even if you're on a budget!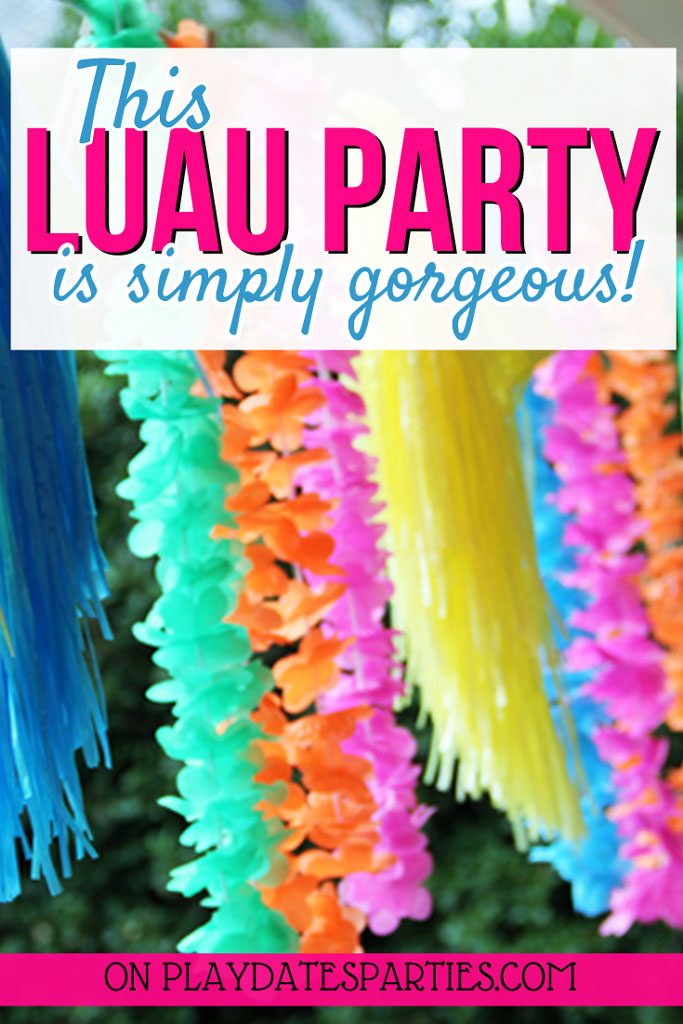 What do you do when you've got the sweetest little girl turning seven years old and you're too busy with work and your younger child to do much about it?
You let someone else do the work, that's what you do.
In this case, that would be my former-caterer stepmother. She knows how to take easy-to-find items from Party City and The Dollar Store and turn them into one big ball of awesomeness.
And this amazing backyard luau for my niece is the perfect example.
To be fair, there are some over-the-top aspects of the party that are outside the average budget. Things like the giant slide, table and chair rentals, the miniature beach, and all the extra greenery add up very quickly.
But don't be fooled by the sheer abundance of decor. You can adapt many of the unique and creative ideas to host a party people will be talking about for ages to come.
How to Pull Together Your Own Amazing Backyard Luau
Welcome Your Guests in Style
All big parties need to start with a grand entrance, right?
In this case, the driveway was taken over with giant palms, a tiki archway, an "Aloha" sign and a colorful chalkboard welcome sign, all of which set the tone for this luau theme party.
While bringing in giant palms and a full-size tiki archway may be out of most people's budget, the chalkboard sign framed in Hawaiian leis is a simple touch just about anyone can pull together.
It's All in the Details
Fun Activities
Upon entering the backyard, guests were greeted with a 65-foot tiki-themed waterslide, multiple dining areas, and even a mini-beach (so glad I didn't have to clean up after that).
Our little one only went down the slide a couple of times in the arms of her uncle, but she's still talking about it nearly two months later!
Don't have room for a giant slide or the budget for an inflatable pool? Add some inflatable palm trees to the top of a slip and slide for plenty of fun.
Special Touches for Your Guests
One of the best tips I've learned from my stepmother is to go out of your way to make guests comfortable.
For example, when hosting any kind of water-themed party, set aside an area for items guests may have forgotten. Extra towels, sunscreen, sun-visors, and sunglasses help to make your guests feel welcome.
Think beyond Your Yard
Inside the garage, guests were transported to a tiki bar. The ceiling was  covered with decorative fishnets and seashell wind chimes, which are available at most party stores. Grass beach mats lined the walls, and every horizontal surface was covered with beachy decorations.
One of my favorite details was the ribbon skirt on one of the tables. It just goes to show that luau party decor can go beyond just grass table skirts and tiki torches.
Don't be afraid to get creative with the menu, too. Even bell pepper and cucumber strips look festive with flowers as garnish.
Plenty of veggies and other snacks were there to satisfy the adults, while the kids drank Gatorade slushies, ate fruit kabobs, chowed down on Hawaiian pizza, and noshed Sweet Maui Onion Chips. (Those are delicious, by the way!)
Get Creative with Your Purchases
Another fantastic, low-cost lesson from this party: Make the most of your favors by using them as decor!
Colorful grass skirts and Hawaiian leis were clothespinned to a string to create a colorful banner behind the mini beach.
Bracelet leis were twisted around the stems of colorful Dollar Store tiki goblets.
Have a collection of shells from beach visits? Now is the time to bring them out!
Alternatively, you can buy luau colored glass beads in bulk and spread them everywhere. They'll be useful for future parties, too!
Simple touches like these are inexpensive and easy, but can really take your decor over-the-top.
The kids even got to have a professional hula dancing lesson! T tried to join in but was barely able to do more than bounce along. It was adorable to watch her try.
Why not try to learn a few hula moves before the party and conduct a lesson yourself?
Now, It's Your Turn
Our 2-year-old still talks about this party 2 months later!
It's easy to feel inadequate when you go to parties like this and your budget is barely one-tenth of what it must have cost. But by paying close attention to the details, you can often find that you can recreate a similar impression even with limited resources.
By picking and choosing just a few inexpensive touches like:
and then incorporating them in creative ways, you can make your own amazing backyard luau too!
What's the Most Amazing Backyard Luau You've Been To?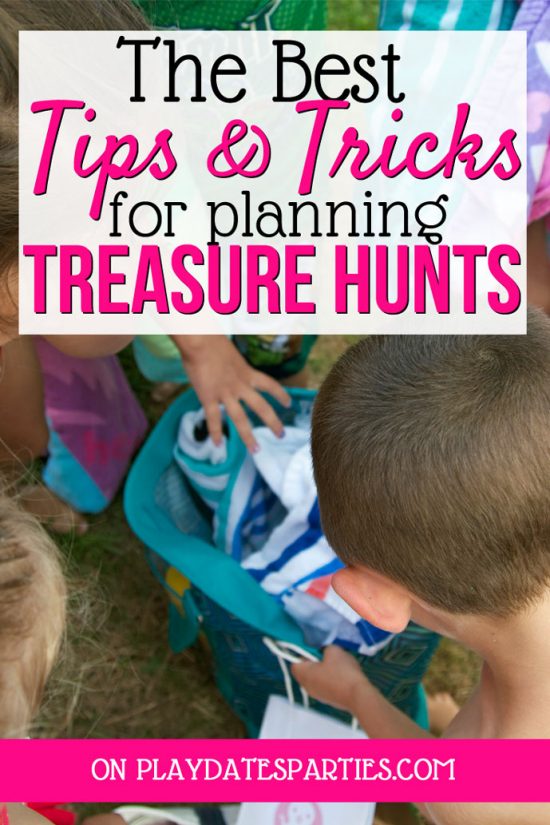 Subscribe via
Bloglovin, Facebook, and Twitter
to get more updates!
SaveSave