Planning a fall party and looking for a unique and creative party theme? Why not throw an owl themed party? There are so many great owl party ideas out there that you can plan the perfect celebration, whether it's a sophisticated baby shower, or a cutesy birthday party.
To help you plan an unforgettable event, we've packed more than 30 owl-inspired ideas in one place that will make your party one to remember. From decorations and food, to games and favors, we've got you covered!
So grab your party planner checklists and your favorite pen, and let's get started…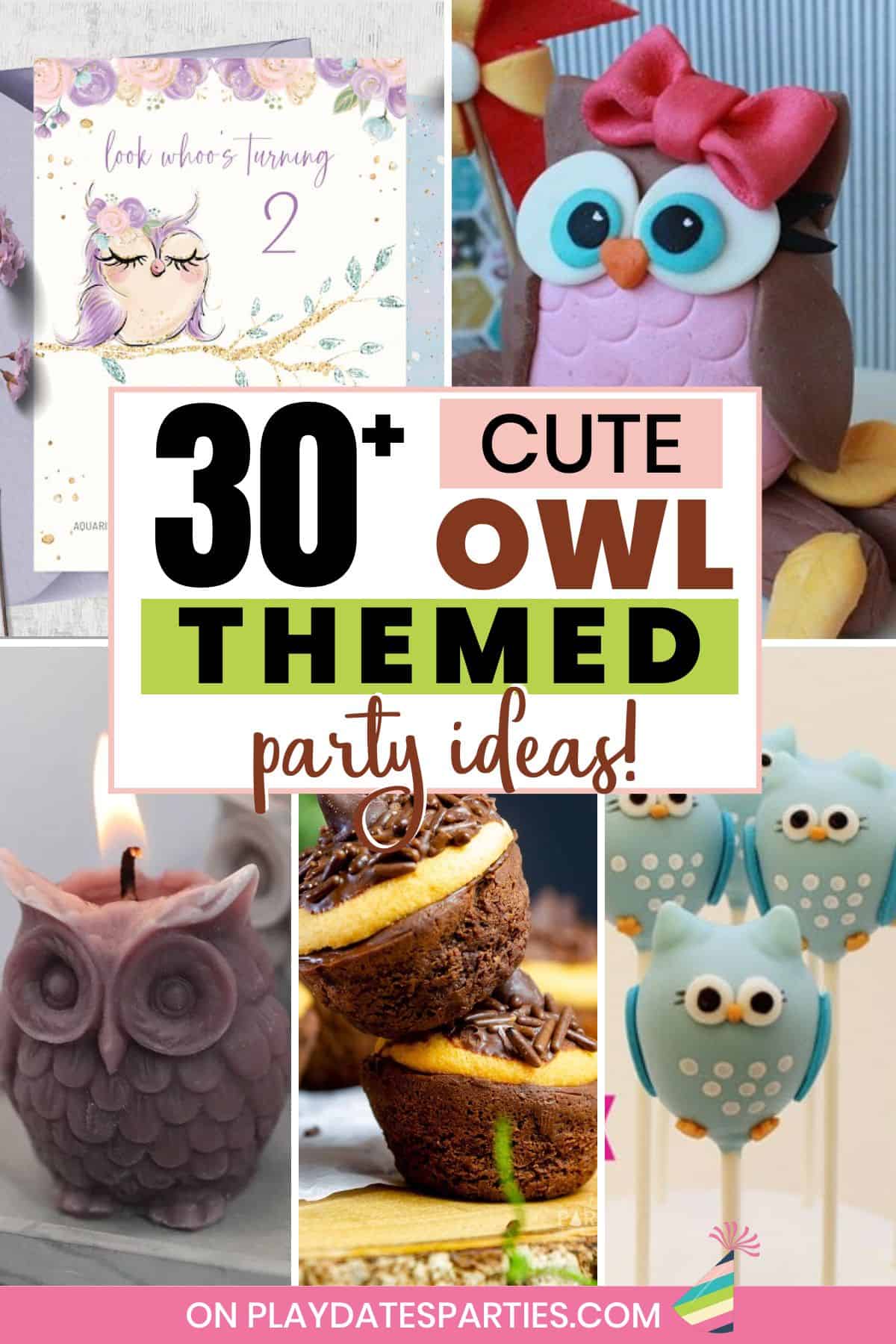 Much like woodland parties, an owl party is a versatile way to celebrate during the change of seasons:
For little boys, or for gender neutral parties, you can focus on the woodland side with plenty of greens, browns, and neutral colors. This is a great way to incorporate some of the colors of fall into your party without being too heavy handed.
If you want to play up a girly side, there are plenty of colorful owl party ideas in all shades. Pinks, purples, and blues, or multicolored owls in cute, funky patterns are a fun way to make your party more whimsical.
Of course, one of the best things about owl parties is that they can be as simple or as complicated as you want them to be. From store-bought items to handmade crafts, there are plenty of ways to get creative with this theme.
I hope you're ready for an awesome celebration with these fun owl party ideas. Let's go through all of them together…and don't forget to grab your free printable party planner at the end of this post. It's specifically designed to help you keep track of all your favorite ideas in one easy place.
Owl Party ideas
From start to finish, we've got everything you need to plan a hoot-worthy owl party:
Owl party invitations
Owl party decorations
Party Food
Owl party games and activities, and
Owl Themed Party Favors
Don't forget you can also get inspiration from Woodland Themed parties and Thanksgiving party decor too!
I hope these owl party ideas were helpful in planning your perfect party. If you have any other ideas, or are looking for more inspiration, please feel free to leave a comment below. I'd love to hear from you!
Don't forget to download our free printable party planner snapshot page that will help you manage all the major details in one spot, and to share this post with your friends on Facebook, Twitter, and Pinterest.
---