Whether it's for a sleepover, brunch, or just because, take your birthday cake to the next level with this quick and easy stacked cinnamon roll cake.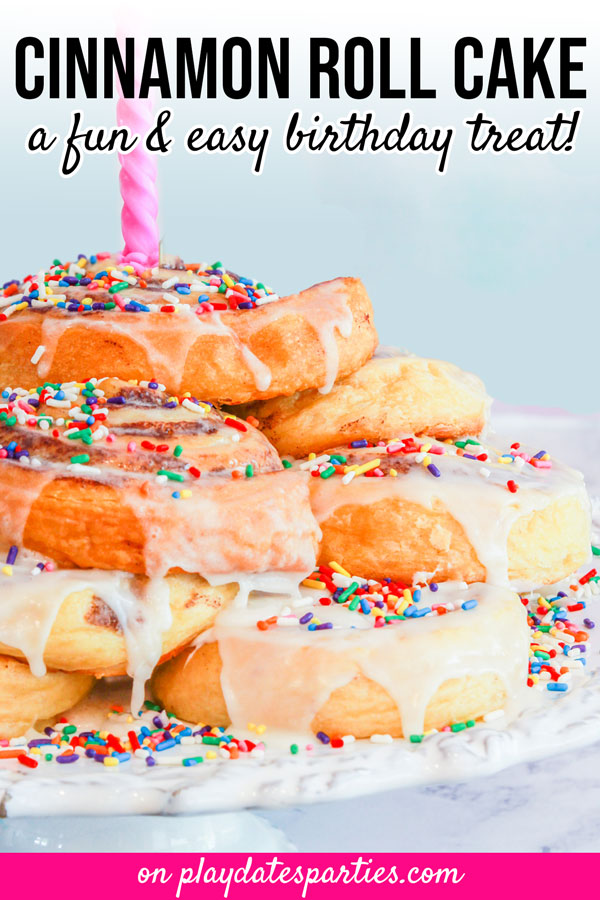 Each of our kids has a special birthday morning breakfast tradition. For my oldest, it's cinnamon rolls with sprinkles.
And while usually we keep it simple with just a single cinnamon roll and candle, last year we decided to amp things up a bit…by turning her single birthday cinnamon roll into a four layer cinnamon roll cake!
Side note: I'm not sure what crazy juice I was drinking to think it was a good idea to make this without a crowd to help us eat it. Maybe it's because I had just finished 5 months of grueling chemotherapy treatment for breast cancer and felt like celebrating. Who knows. But it was fun either way!
When to Serve a 4-Layer Cinnamon Roll Cake
Cake made out of breakfast pastry is pretty awesome anytime if you ask me, but here are some occasions where this cake would be perfect:
Sleepover parties
Any brunch party
Bachelorette parties
Backwards Day/Party (breakfast for dessert!)
This year, my oldest is celebrating her 10th birthday (!) with a sleepover. And I'm pretty sure this cinnamon roll cake will be making a second debut. At least this time we'll have help!
Not sure how big to make your cake? Use these guidelines to figure out how much food to serve at your next party!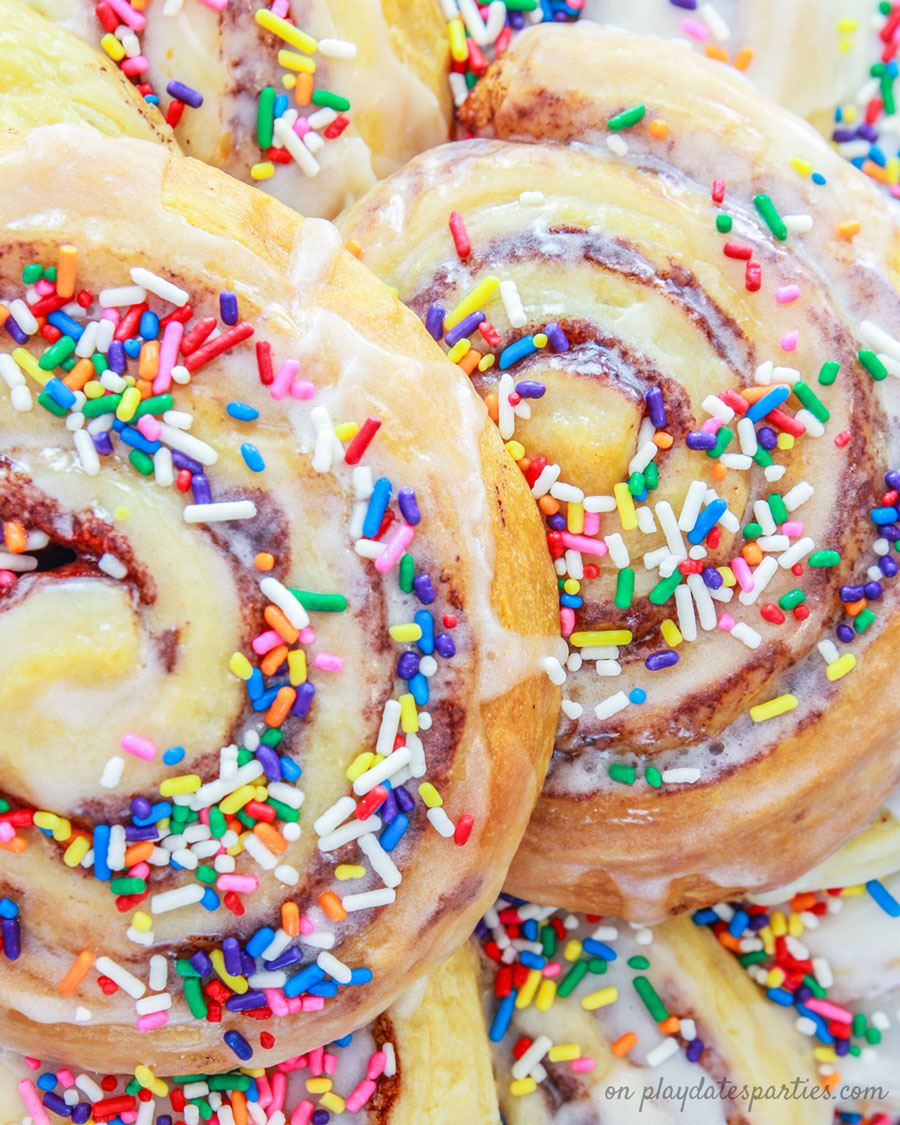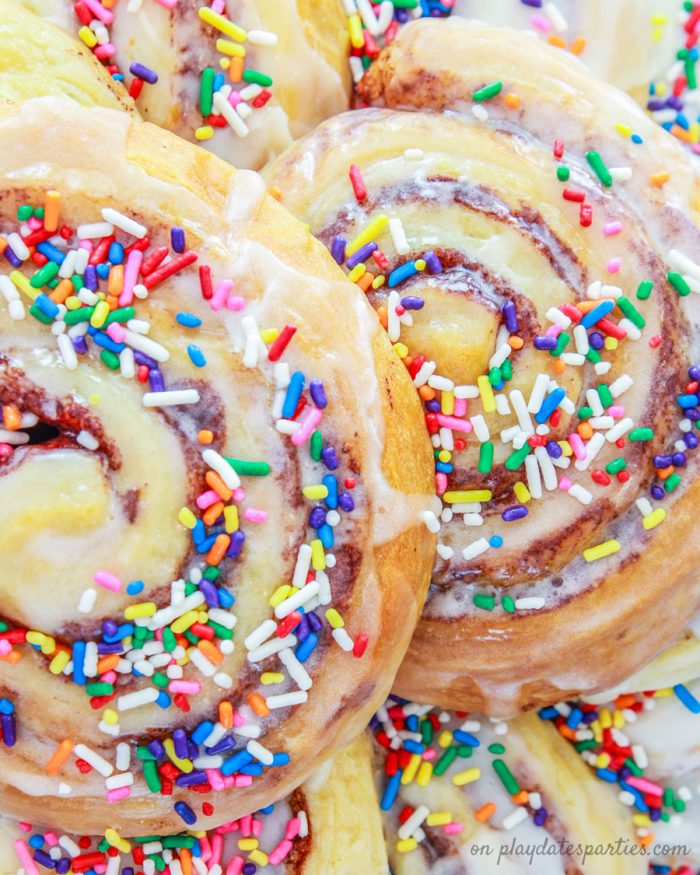 The Easy Way to Make a Cinnamon Roll Cake
Now, I know some people are all about homemade cinnamon rolls. And as soon as I can find a recipe that takes just a few minutes and doesn't dirty a dozen dishes, I'll let you know.
But for now, we're just sticking with good old-fashioned Pillsbury cinnamon rolls. Feel free to substitute your favorite recipe if you like. This cake is really all about the presentation.
What You'll Need:
A pretty cake stand or cake plate
9×13 inch baking sheet
parchment paper
1 small bowl
1 large bowl
Hand mixer (you can also use a fork)
Do You Really Need extra Icing?
While the extra icing in the recipe is optional, I strongly recommend it. The cans just don't come with enough icing to hold it all together.
If you don't want to fuss with making icing, feel free to use a little bit of canned white frosting. The taste is slightly different…but should be fine for kids.
Creative Adaptations
Looking to add your own spin on things? This recipe is perfect for just that! Here are some great ways to make it your own:
Turn it into a Mardi Gras Cinnamon Roll King Cake by tinting the icing green, purple, and yellow. (Don't forget the green, purple, and yellow sprinkles, too!)
Color the icing to match any party theme. (Wouldn't it be spectacular with pastel rainbow colored icing and sprinkles for a unicorn party?)
Throw out the icing and top the cinnamon rolls with caramel instead!
Instead of sprinkles, add Oreo cookie crumbles
Use green icing and eyeball candy for a monster cinnamon roll cake at Halloween
Seriously, this cake is just so much fun!
How to Make an Easy Cinnamon Roll Cake
Yield: 15
Easy Cinnamon Roll Cake
Whether it's for a sleepover, brunch, or just because; take your birthday cake to the next level with this quick and easy stacked cinnamon roll cake.
Additional Time
10 minutes
Ingredients
For the Rolls:
3 cans jumbo cinnamon rolls, (we used Pillsbury Grands)
3 Tbsp sprinkles of your choosing
For Extra Icing (Optional)
1 c powdered sugar
1-2 Tbsp milk
1/2 t vanilla extract
Instructions
Bake the cinnamon rolls:
Preheat the oven 350 degrees Prepare a 9x13 baking sheet with parchment paper.
Carefully separate the cinnamon rolls and place them on your prepared sheet with about 2 inches between each roll.
Bake until the rolls are golden brown, and appear dry to the touch, approximately 18-20 minutes.
While the rolls are baking, prepare the extra glaze. When the rolls have finished baking, allow them to rest for at least 5 minutes before assembling the cake.
Prepare the Extra Glaze (Optional)
Pour 1 tablespoon milk into a small bowl.
Slowly add powdered sugar, mixing in with a fork or hand mixer until the glaze is thick, but will still drizzle off the fork.
If the glaze is too thick after it is completely mixed cutting in with a fork, until glaze is thick, but will still drizzle off the end of the fork.
In a large bowl, combine powdered sugar and 1 tablespoon of milk. Stir until well combined and mixture just barely drizzles off of the ends of a fork. If the mixture is still too thick, you can add ¼ Tablespoon of milk at a time until you get the right consistency.
Add vanilla extract and stir again.
Assemble the Cake
Spread a small amount of glaze in the center of a cake stand. Place 6 cinnamon rolls in a circle on the cake stand, with one roll in the center. Spread glaze over the top of the rolls.
Repeat layering cinnamon rolls and glaze for the remaining layers: 5 cinnamon rolls for the second layer, 3 cinnamon rolls for the third layer, and 1 cinnamon roll for the top layer.
Add a generous helping of colorful sprinkles, and enjoy!
Nutrition Information:
Yield:
15
Serving Size:
1 grams
Amount Per Serving:
Unsaturated Fat:

0g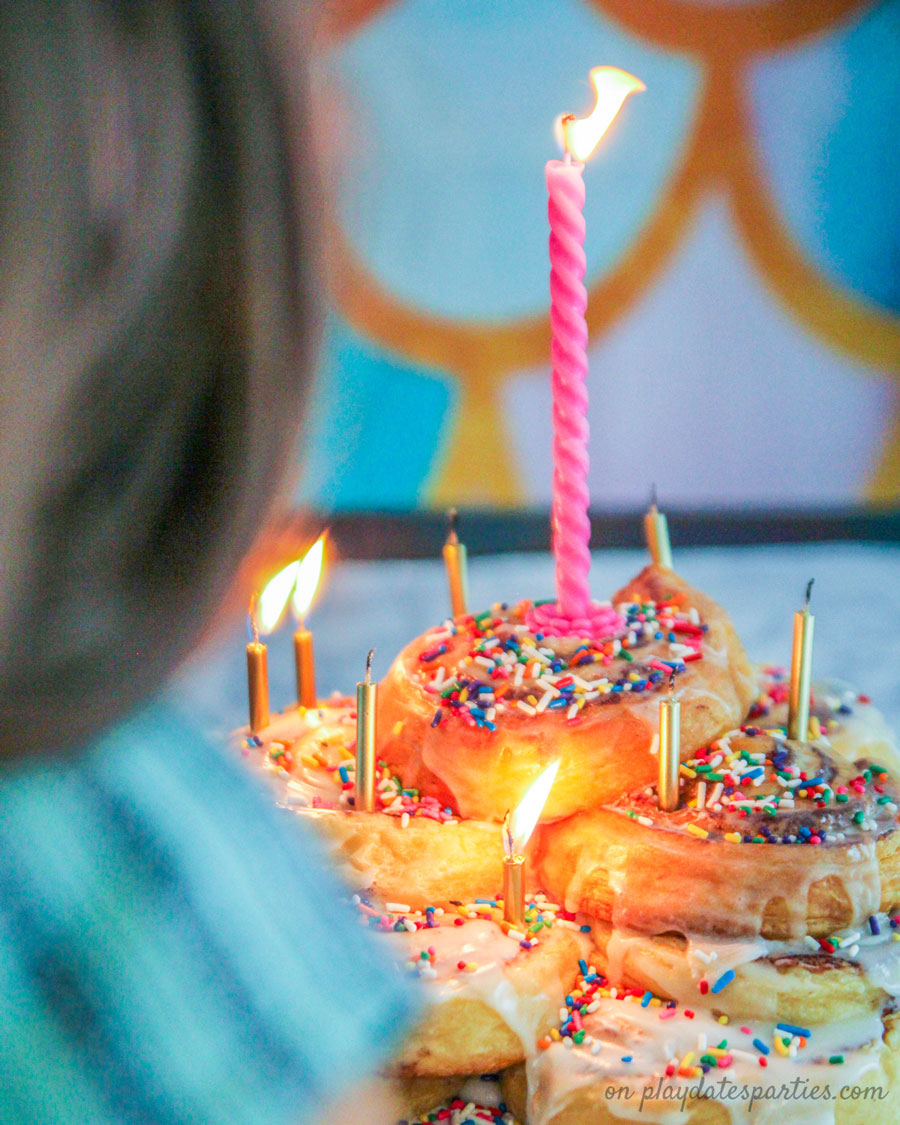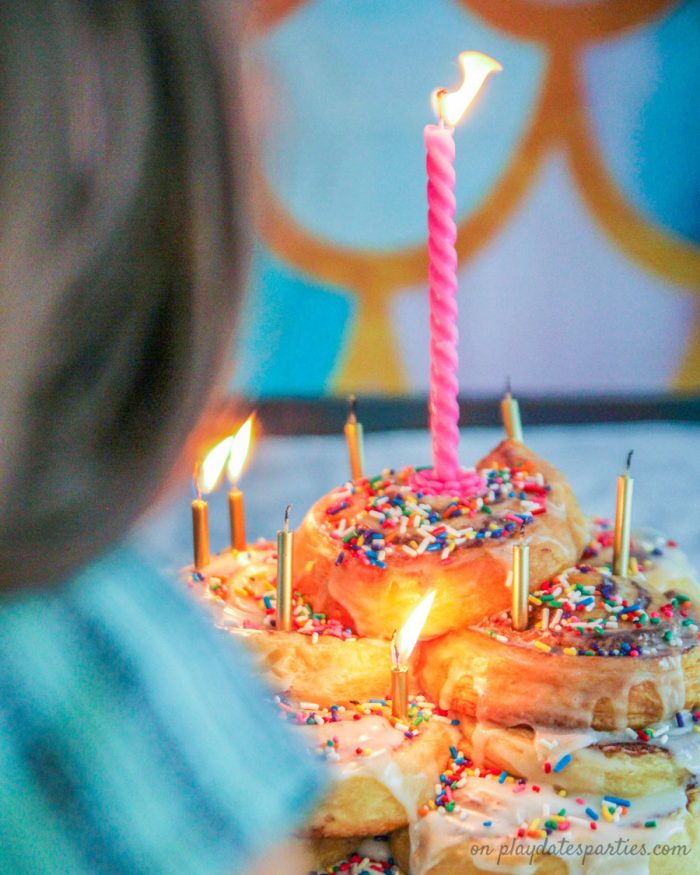 Now It's Your Turn
You're never going to look at cinnamon rolls the same way again after making a cinnamon roll cake like this. It's such a fun and easy way to take a birthday celebration to the next level! (though, if I'm not careful, the whole cake could become a new birthday tradition!)
Where will you serve this cinnamon roll cake?
Do you have a kid that would love a cake like this?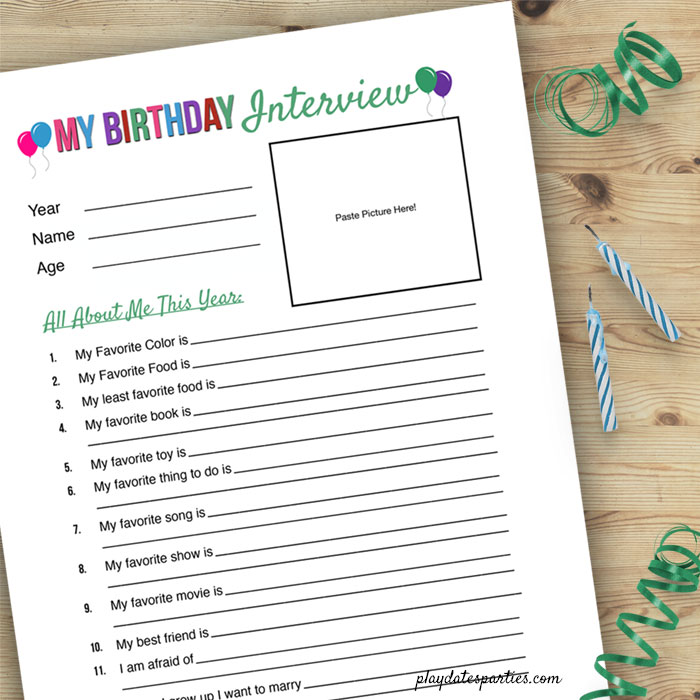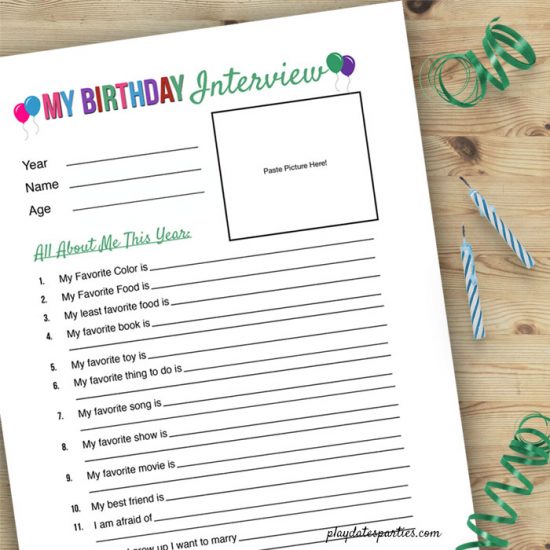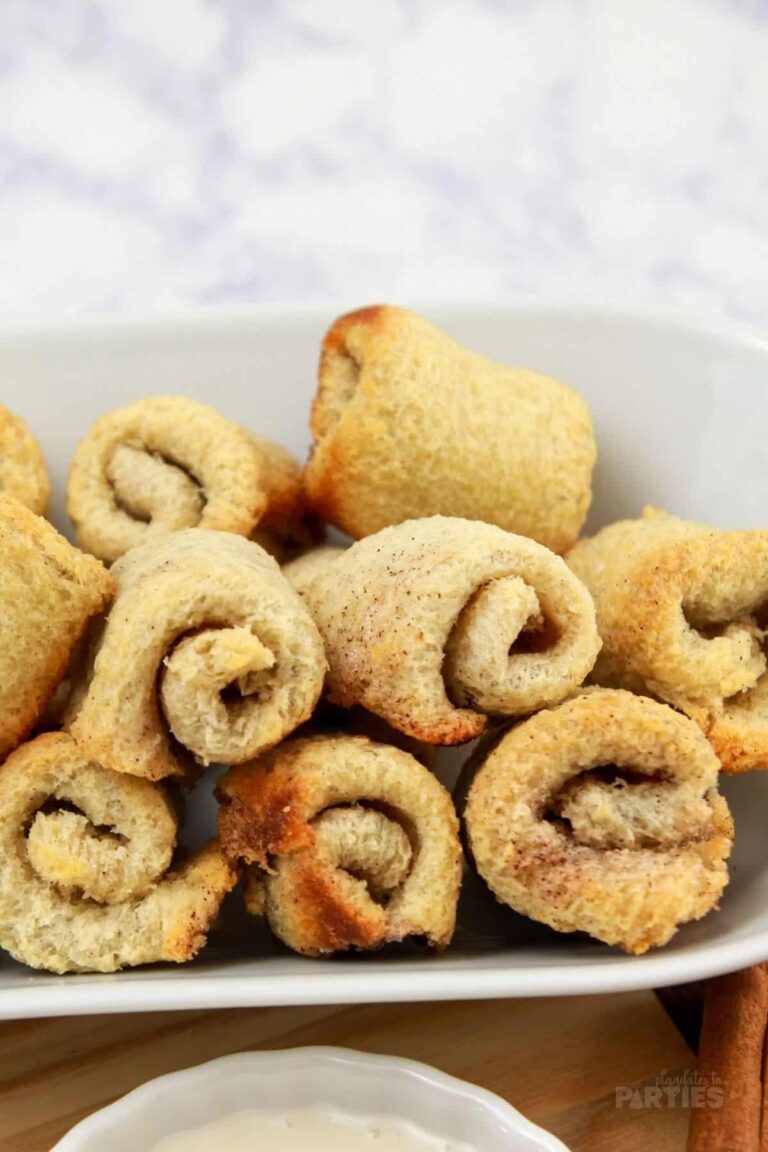 Don't forget to subscribe via
Bloglovin, Facebook, and Twitter,
to get more updates!