The succulent trend is taking over and we're not complaining. If you love this trendy party theme, but aren't sure where to get started then you need to check out these fun succulent party ideas.
We've got everything you need down below: gorgeous color palettes, modern invitations, plenty of decorations, fun food ideas, and heart warming succulent party favors. Keep reading to get inspired.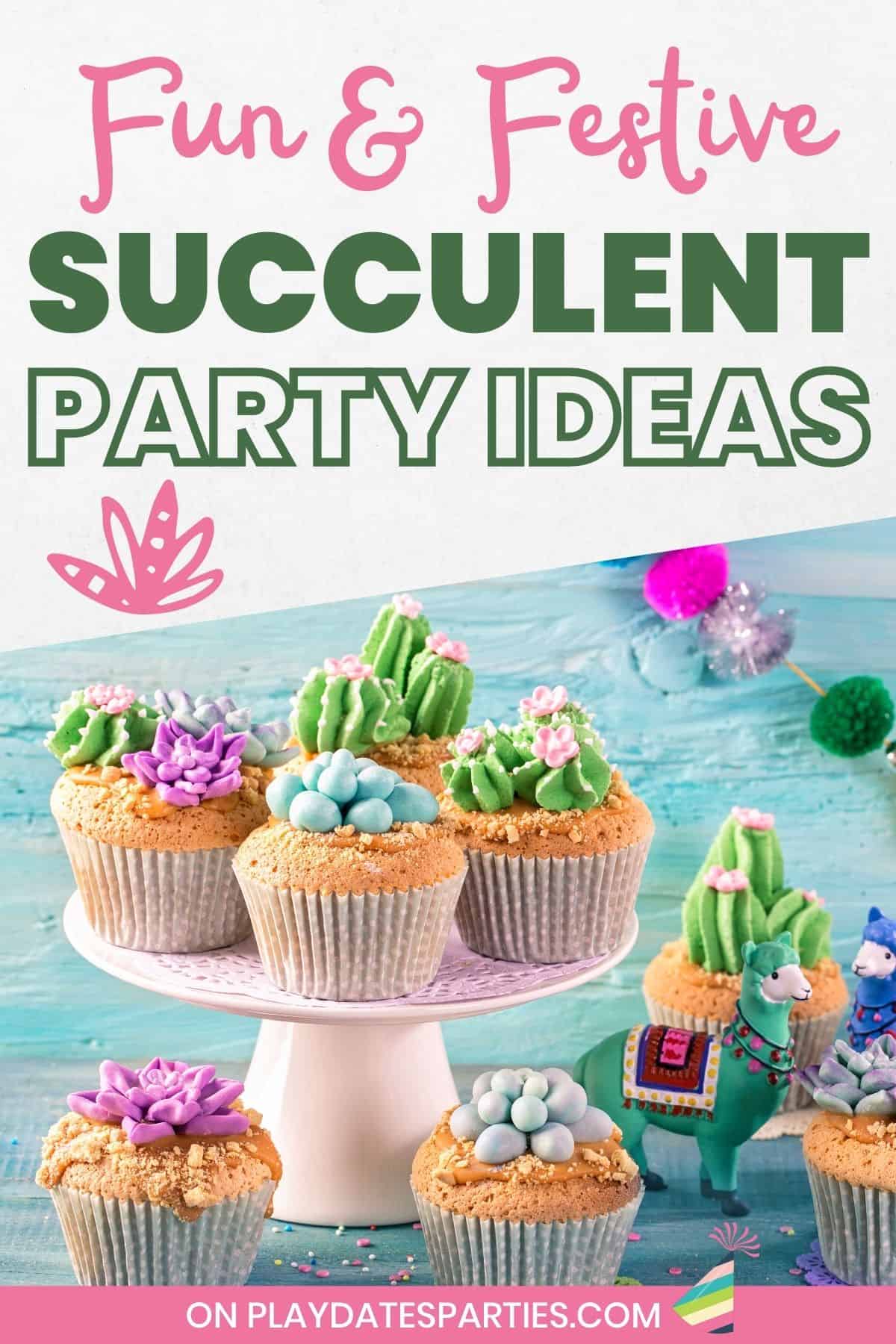 Cactus and succulent parties are popping up everywhere and it's hard to keep up with all the different ways they can be styled.
This fun party theme isn't only for summer. With plenty of color and visual texture, succulent parties are versatile enough to use for everything from casual birthday parties to elegant baby showers and bridal showers.
Catchphrases to Use
It's always fun to incorporate catchphrases in your parties because it lightens the mood and makes the whole event more fun.
Taco 'bout a new adventure
Watch me grow
Growing up doesn't succ
Looking Sharp!
Baby in Bloom
Succulents and cacti – oh my!
Color Palettes
Some party themes automatically bring to mind certain color palettes. and you may think that's also the case with succulent or cactus parties. But the truth is that your color palette options are as fun and varied as the colors you can find from real succulents.
I've pulled together two different color palettes to help inspire you. One is bright and bold, and one is soft and muted. Pick the style that matches the guest(s) of honor, and run with it!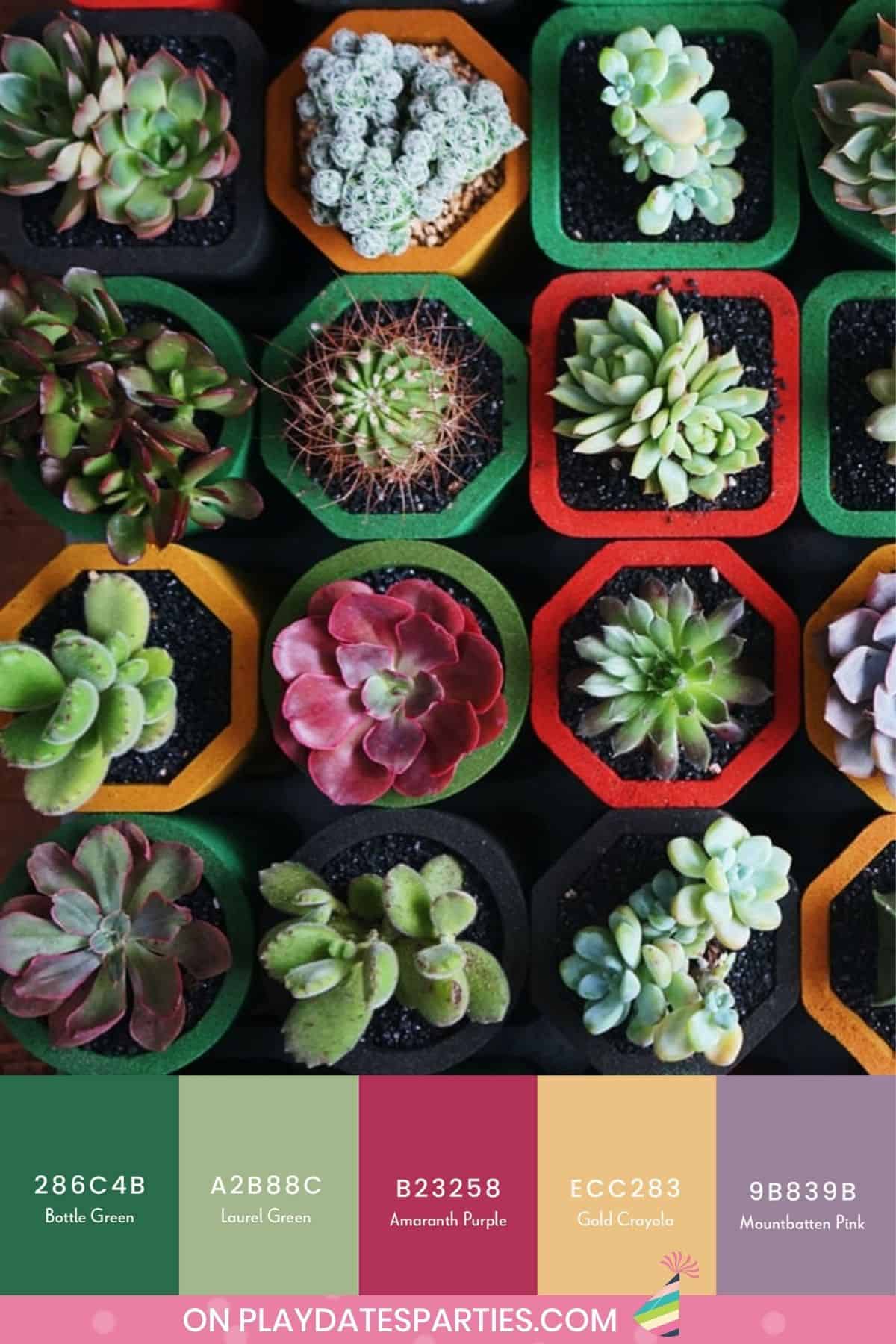 Bright and Bold Succulent Color Palette
This color palette is perfect for parties where you want to make a statement. It all starts with a base of Bottle Green and Laurel Green, with gold touches mixed in for a beautiful. Then it's all about small pops of color added for impact.
I've included a bold magenta and a softer purple that are often found in the most striking succulents.
Soft and Muted Succulents Color Palette
This color palette is perfect for those who are looking to keep things simple but still want plenty of color, texture, and visual interest.
Start off with a base of deep Brunswick Green and Ash Gray. Then add in soft purples, pinks, and blushes.
Don't forget that succulents come in all kinds of shades, so there's plenty of room to mix things up while still keeping within your color palette!
21 More Succulent Party Ideas
As you can see, there are almost endless succulent and cactus party ideas out there. If you're looking for more succulent party ideas and inspiration, you can also check out my Succulent Baby Showers board.
Just remember, there's no need to stress. Start by picking a color palette that matches the mood and style you're looking for, and then fill in all the other details as you go.
To make things easier for you, we've got a free printable party planner snapshot page that's designed to help you keep track of your time as much as your budget. Grab your copy today to get started.
---