Looking to plan the best ever party during the month of March? We've got you covered with these creative and fun March party themes that are sure to help you create amazing memories.
Whether you're planning a St. Patrick's Day bash, a birthday party for someone special, or a sweet baby shower for the newest family member, you're sure to find inspiration and ideas to make the event stress free and memorable.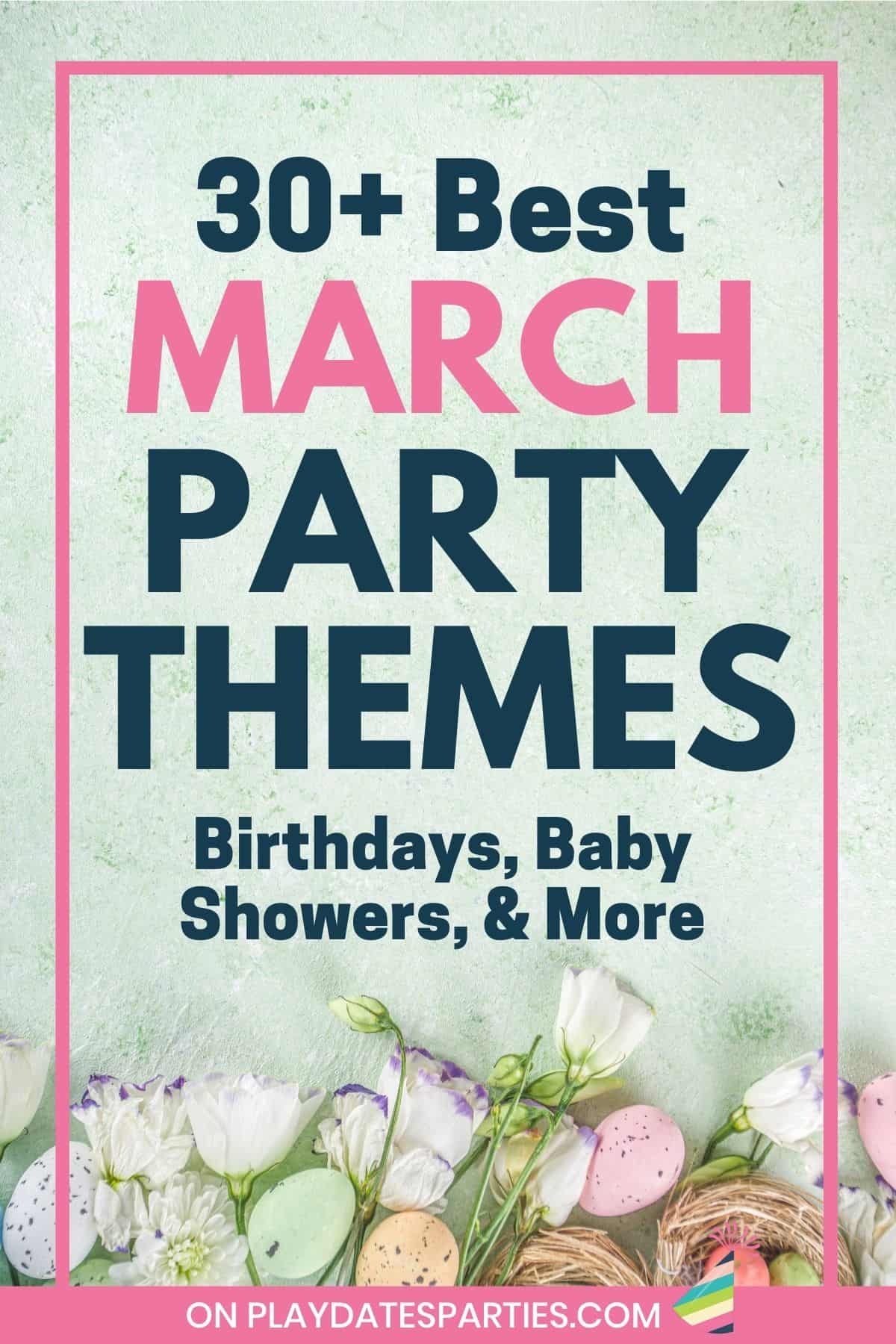 March is a great month for busy moms to host a party. It's not too cold or too hot, and there are no big holidays to steal the show, either.
I mean, I may be biased since my birthday is this month, but there are so many possible ideas that can help you create memories that last forever.
Tips for a Stress Free Party
Before you start thinking of themes for a March party, it's important to make sure you can reduce your stress levels as much as possible. Here are a few tips to help you create an amazing and enjoyable gathering:
Set a budget: Decide on a maximum amount you're willing to spend before planning the event, then track everything in a party planner so there are no surprises.
Don't get overwhelmed: You don't need to do everything. Assign tasks, delegate responsibilities to your friends or family, and be willing to pare things down so you don't have too much on your plate during the party preparation.
Plan ahead: Make sure you give yourself plenty time to plan, shop for supplies, decorate, and make food.
Don't forget about the kids: Have simple activities, like printable games, for the little ones help keep them entertained.
Now that you've got the basics down, let's take a look at some ideas for March party themes!
30+ Fun March Party Themes
As you can see, with a little bit of imagination, you can create an unforgettable party this month that your family and friends will remember for years to come. Best of all, they don't have to be expensive or difficult to plan.
Now that you've seen so many fabulous March party themes, it's time to begin the planning process! Download our free Party Planner at the end of this post for an effortless way to keep track of all essential details. With its help, your guests will surely be dazzled by your event!
---