Get ready to light up the night with these spectacular glow party ideas. A glow in the dark party is a fun and unique way to celebrate any occasion. Whether you're throwing a birthday party, Halloween party, or just want to have some fun, we've got everything you need to know to plan your own glow party.
We'll show you how to create a glowing atmosphere with blacklights and decorations, choose the right food and drinks, and give you tons of ideas for glow party games and favors that will make your guests happy long after the party is over.
So grab your party planner checklists and your favorite pen, and let's get started…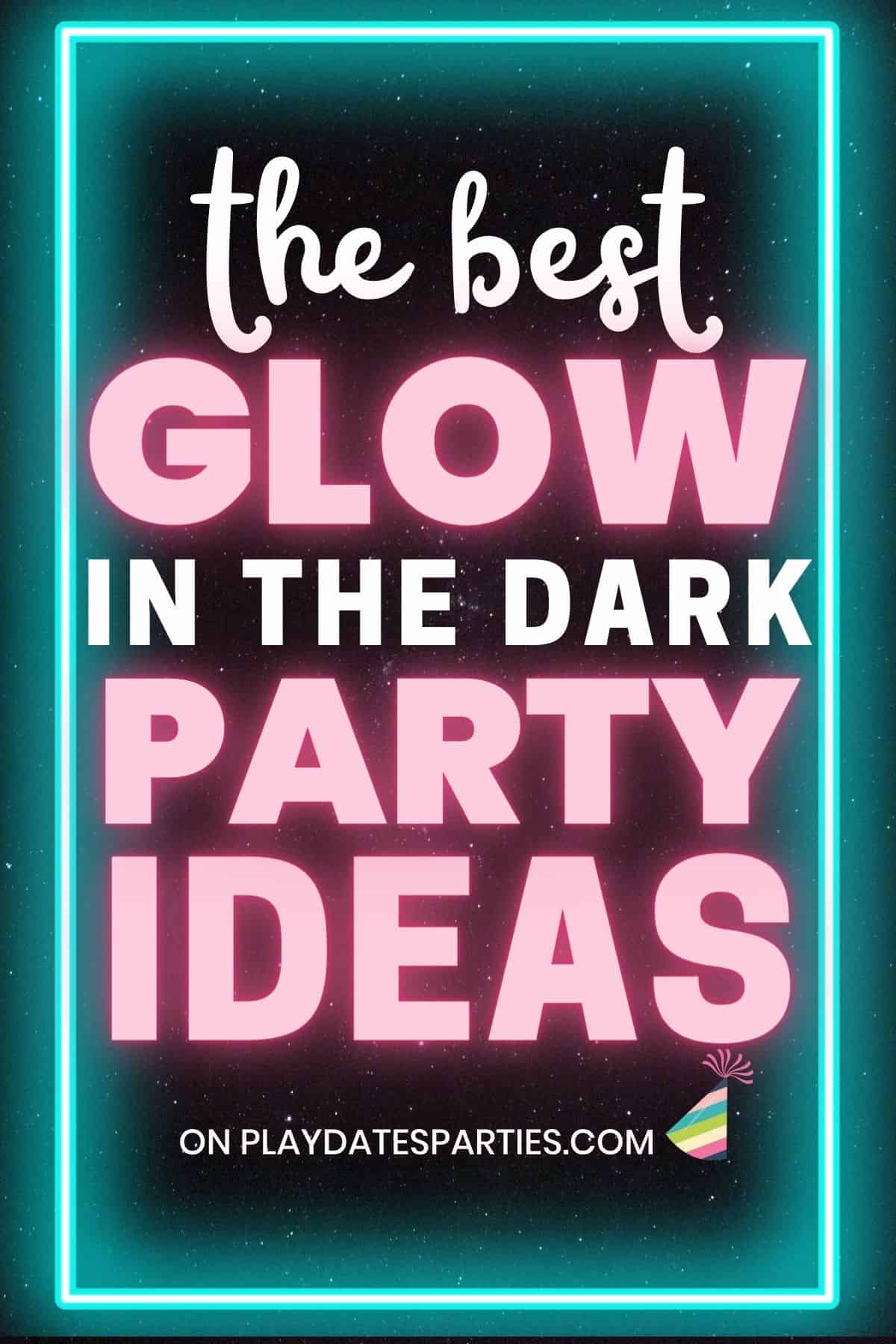 What is a glow party theme?
A glow party theme is a party where everything is designed to glow in the dark. celebration where everything glows in the dark. This can be done with blacklights, UV reactive paint and decorations, and lots of glow in the dark items. Glow parties are perfect for all ages, from kids to adults.
What do you need for a glow in the dark party?
There are three main components for an amazing glow in the dark party:
A dark space (the darker the better!)
The right black light
Clothes, food, and props that glow in the dark
Let's go through each of those now…
Where should you have a your glow in the dark party?
Glow in the dark parties are best when the party space is as dark as possible. That's why glow in the dark parties are best after the sun goes down.
If you're planning your party outside
Pick a night that will be as dark as possible. Try to schedule your party on a night with a new moon. (You can check out the dates on this lunar calendar.)
You might still want to use your garage or put up a party tent with sidewalls to block out light from streetlights and nearby shopping centers.
If you're planning an indoor glow in the dark party
Choose a room that has either few windows, or windows that can be easily covered to block out any light. Basements work well, but you can just as easily use a playroom or family room as long as the windows aren't too tall to cover.
How to block light from your windows
If your kids are too young for a nighttime party, you'll need to cover your windows well to block out the light. Here are a few options:
Use painter's tape to cover windows with black trash bags (I use this for photography all the time!)
Black foam core works well for smaller windows
For full coverage and a cleaner look, you can apply inexpensive blackout window film.
Blackout curtains do a good job blocking the light, but they can be expensive. And, in our experience, too much light still gets in around the edges.
Make sure you test out light blocking methods at least a week or two before your party so you can adjust your plan if necessary.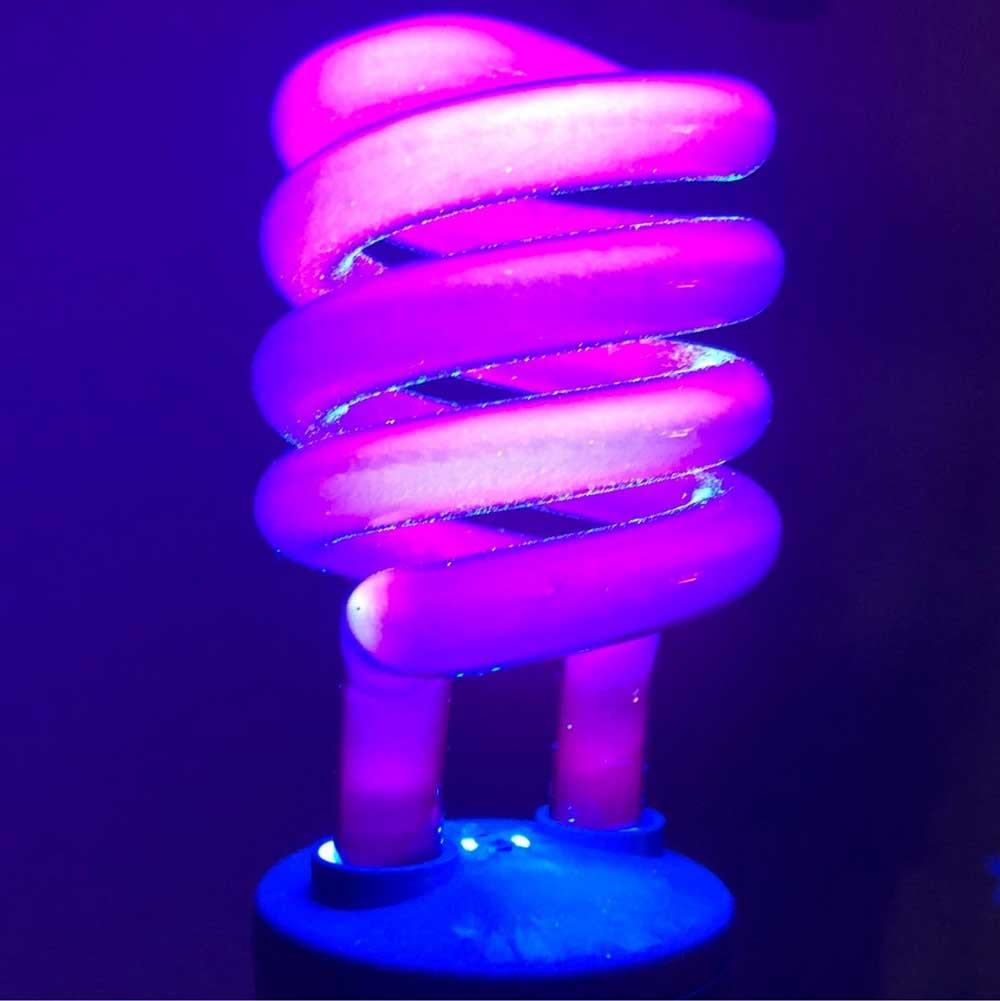 Let's Talk black lights for a glow in the dark party
Do you need black lights?
Technically….no. You could theoretically use glow in the dark paint and glow sticks for all your party supplies.
BUT, adding a black light or two to your party space takes hardly any time at all, and makes all the difference. That's why I definitely recommend you add them to your shopping list.
Which black lights work best?
Forget those cheap black light bulbs you got for your college dorm. You're going to need enough black light to fill your whole room.
The best black lights for your party will depend on a variety of factors, such as the size of your space and whether it's inside or outside.
If you want to use your existing light fixtures, grab several of these light bulbs and sprinkle them around the room.
Black light bars are a great option for buffets. This black light bar has several good reviews that specifically mention using it for a glow party.
An LED black light strip may be a good option for you if you have a large space and don't want to buy multiple blacklights.
Don't forget: Just like blocking the light from your windows, test out your black lights before your party to make sure they work for you.
What colors glow in the dark?
The best colors for glow in the dark parties are bright, neon colors like:
Fuchsia
Lime Green
Bright Blue
Yellow, and
Bright Orange
Neon purple
Black lights will also light up anything white, and will make neon colors appear more intense – which is what makes this party theme so much fun.
This article from Sciencing goes into more detail about the colors that glow under black lights and why.
What do you do at a glow party?
You can do anything you would at a regular party, but with the added excitement of bright glowing colors. I definitely recommend having a dance party with plenty of glow sticks and your favorite kids birthday party songs.
Don't forget to check out the fun games and activities listed below for more ideas too.
Glow in the Dark Party Catchphrases
I love a good pun when planning my parties. They're a fun way to add some humor to your invitations, party signs, and favors.
Let's glow crazy
All Glow'd Up
Glow and behold
Glowing Out in Style
Thirteen Glowing on Fourteen
Glow up the Night
Glow yeah
Front glow seat
Glow Happy Day
The Best Glow Party Ideas: Decorations, Games, Food & More
Where to get more glow party supplies
Looking for even more ideas? You can get glow in the dark party supplies at almost any party supply store. If you're like me and prefer to shop online, you can find supplies at:
By using these simple and fun glow party ideas, you can create an unforgettable event that will be talked about for years. Whether you just use one little detail or all of our suggestions combined, there are endless ways to add some glow to your next celebration.
And if planning your glow in the dark party still feels overwhelming or too much work, we've got you covered. Click the link below to get this free printable party planner snapshot page sent straight to your inbox.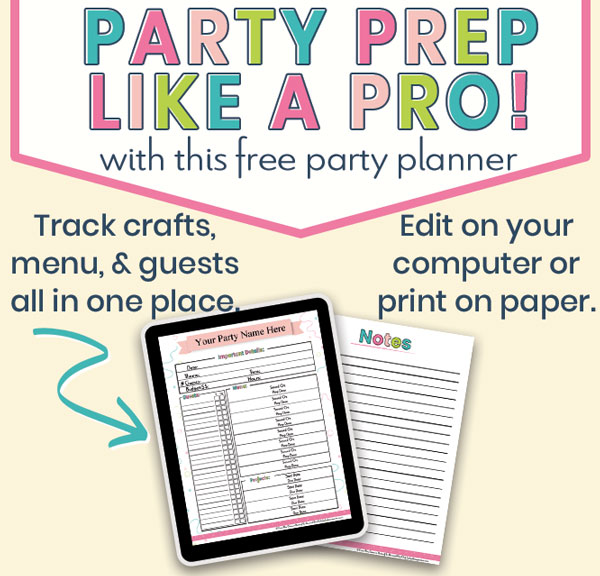 Make Life Easier
Start planning your parties like a pro with these FREE party planner sheets. Click the button below to get your planner sheets delivered straight to your inbox.
---