This magical fairy party is full of enchanting ideas that won't break your back, or your budget.
Keep reading to find simple ideas anyone can recreate, including fairy party decorations and food, and a few ideas for activities the kids can do as well.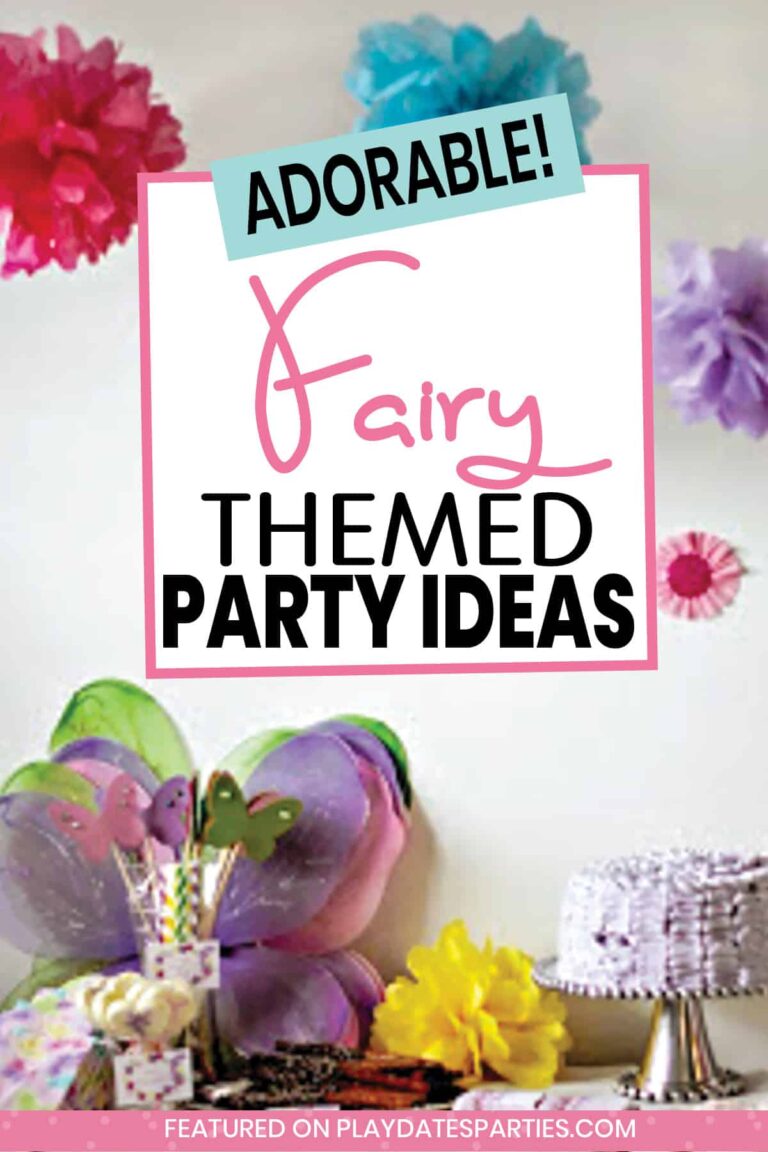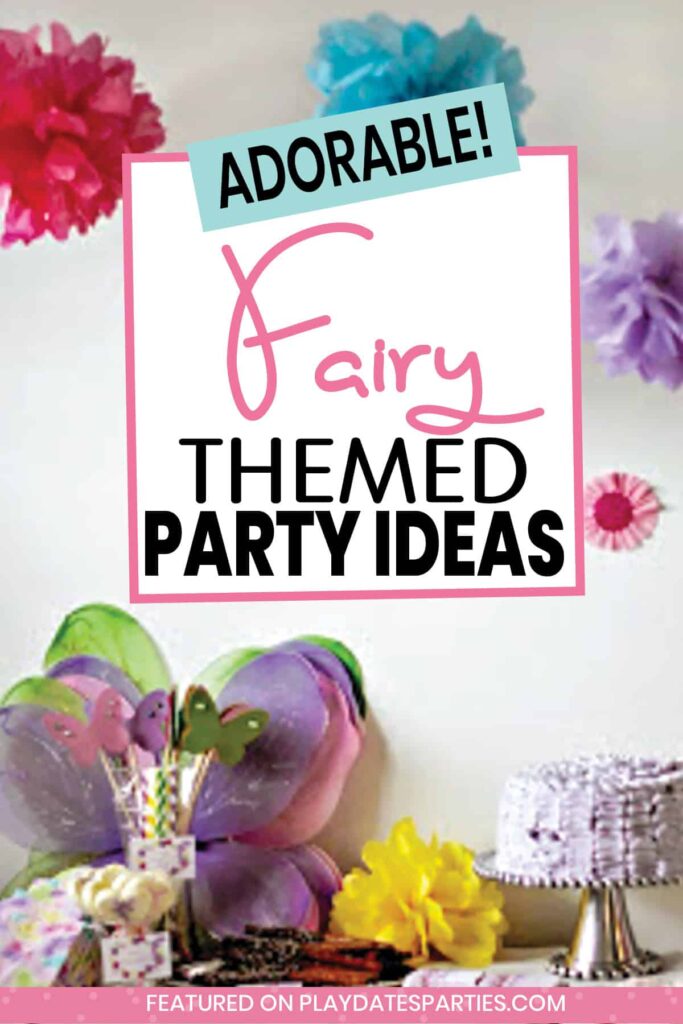 I'm so excited today to be able to share with you this adorable birthday party that just about any 3-year-old would love.
It's full of colorful, handmade ideas, and shows just how much party printables are perfect for anyone who loves to DIY their kids parties, but doesn't have a ton of time.
About the Party:
Creator: Lizette, owner of Little Amara Designs
What Was the Occasion? Third Birthday
How Many Guests Did You Have? undisclosed
Where Was the Party Held? At home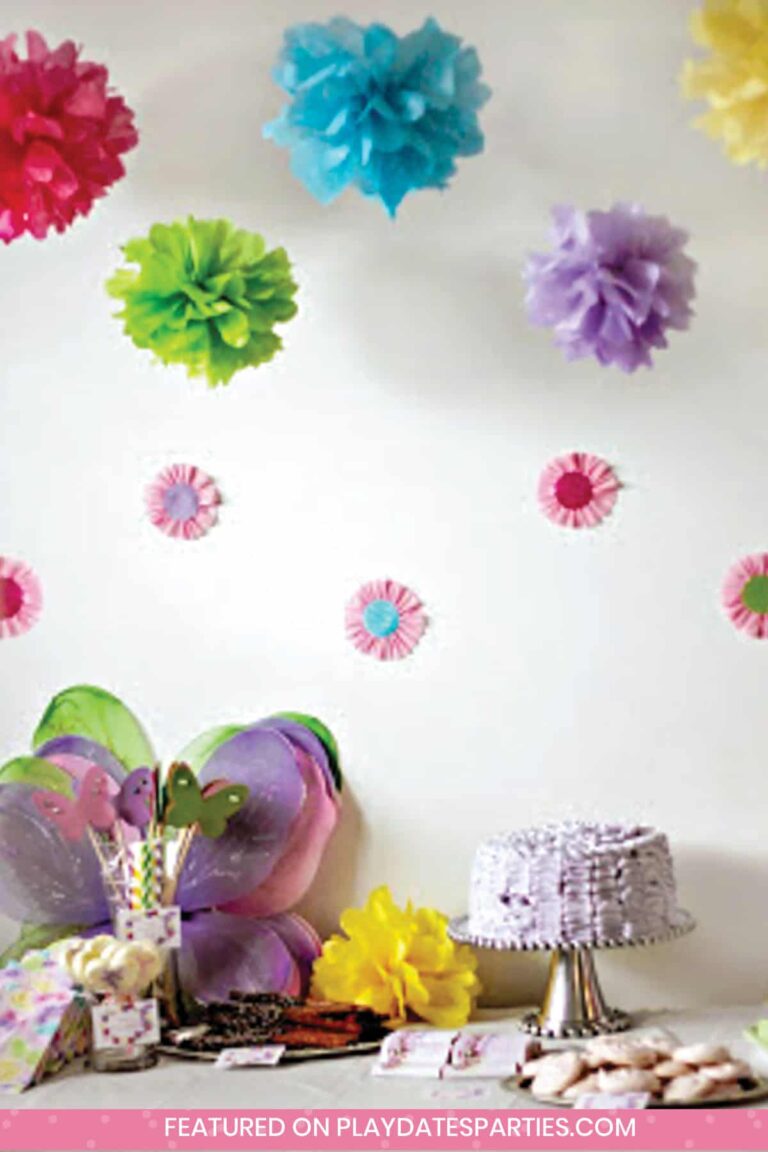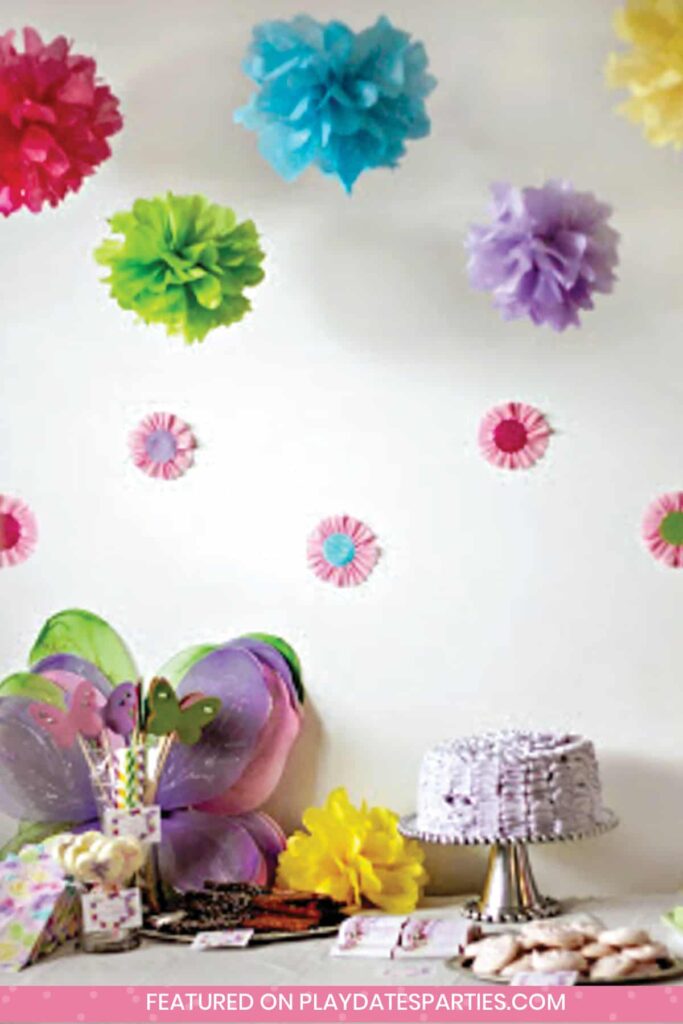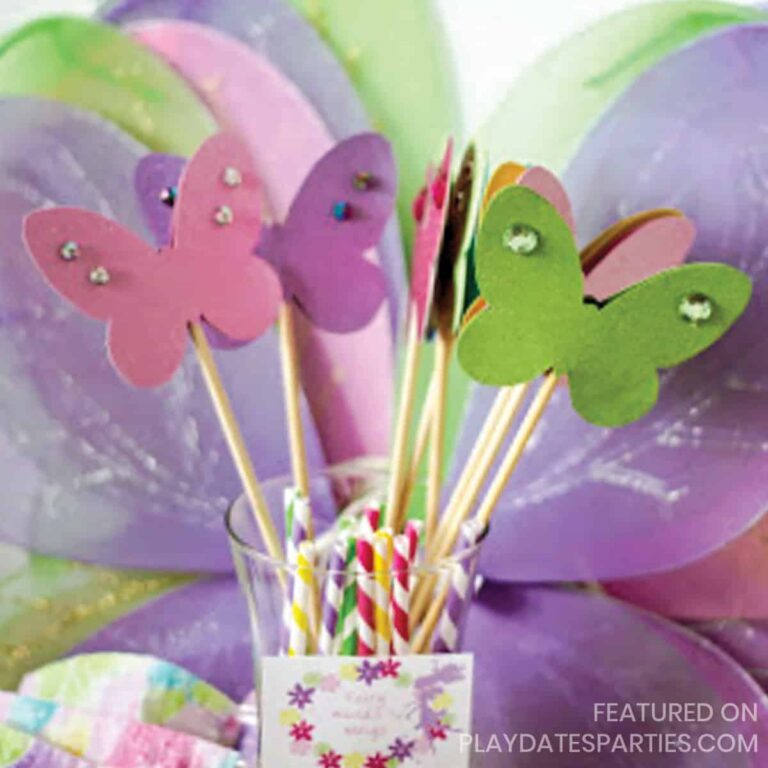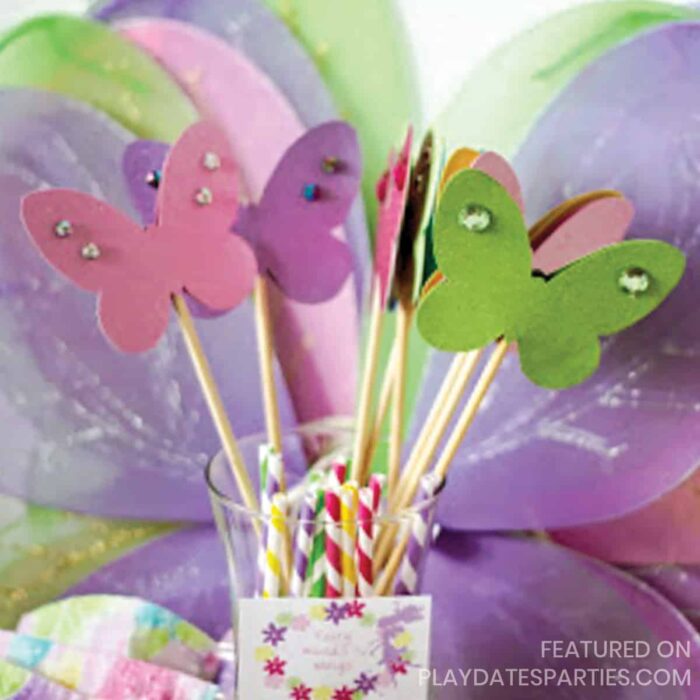 Fairy Party Decorations
This party is the perfect example of how you don't need a big over-the-top backdrop to create an adorable setup.
Lizette placed a table up against a blank wall and simply added a few hanging tissue paper pom poms and paper rosettes in bright colors.
Adding a few Dollar Store fairy wings and homemade fairy wands to the dessert table finished it all off.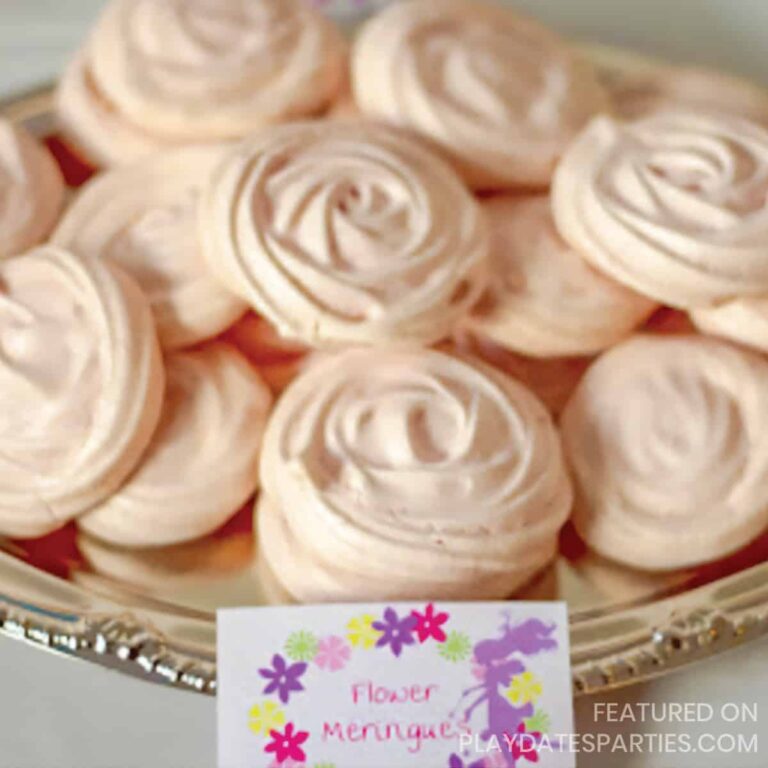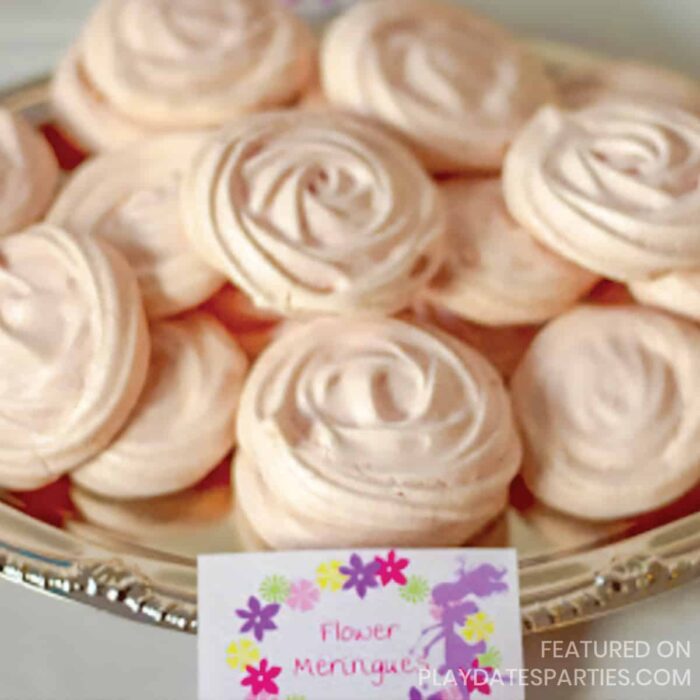 Fairy Party Food
Usually, I'm all about my white ceramic plates and platters. But can I just say how wonderful it is to see things served on silver? It really takes me back to my catering days, and adds a wonderful sense of specialness to the party.
Otherwise, Lizette kept the food for this party very simple. She made chocolate covered pretzel rods…which kids love, covered chocolate bars, and the most adorable pink flower meringue cookies.
And, of course, don't forget that gorgeous cake.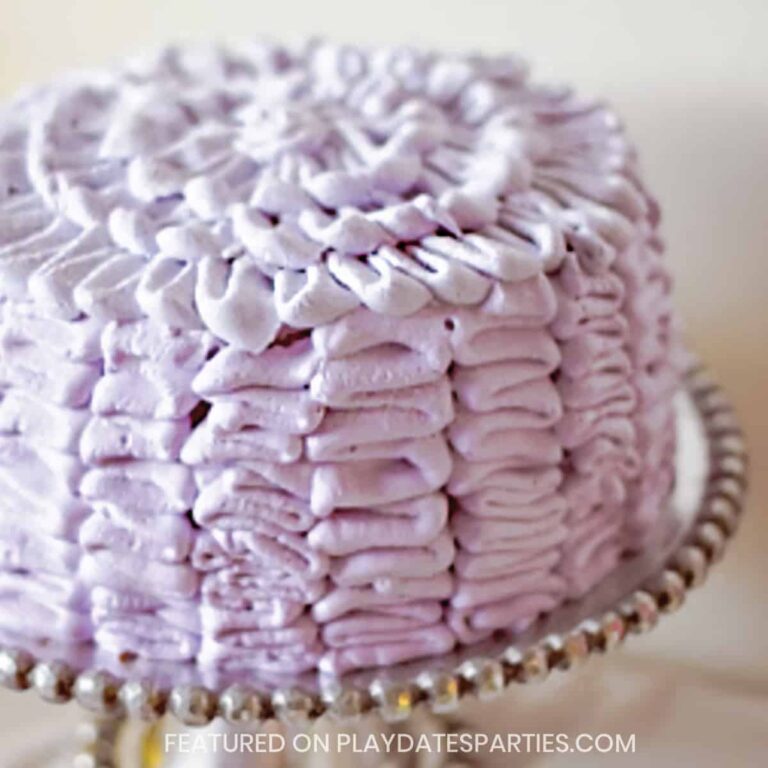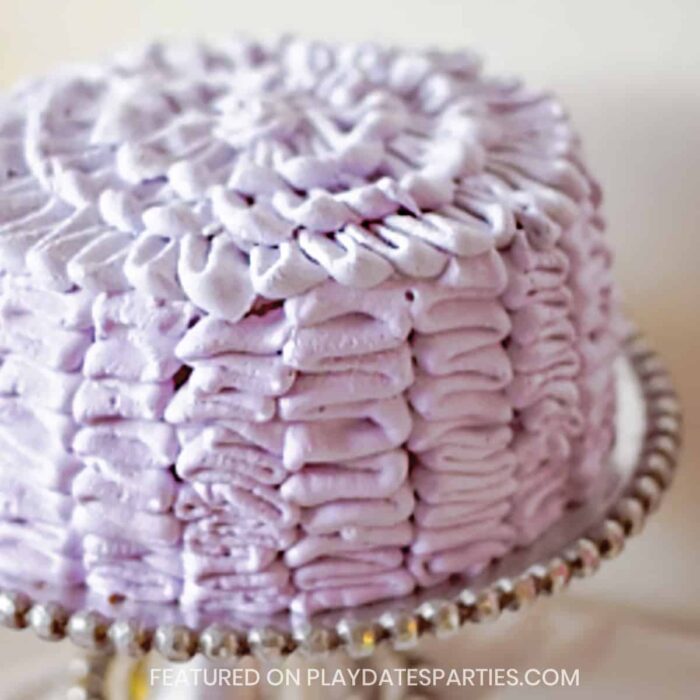 The fun thing about food for a fairy party is that you can pretty much do whatever you want, as long as it's colorful – especially if it's loaded with multicolored sprinkles. Here are a few other fun ideas for fairy party food: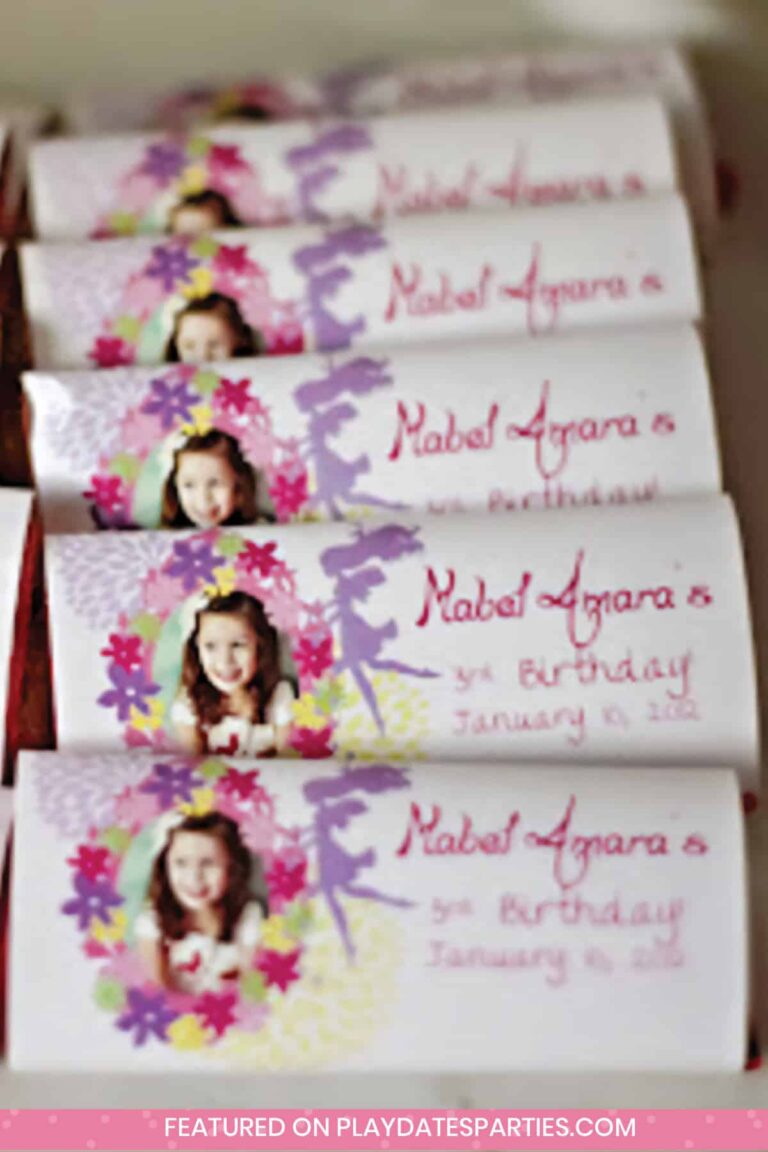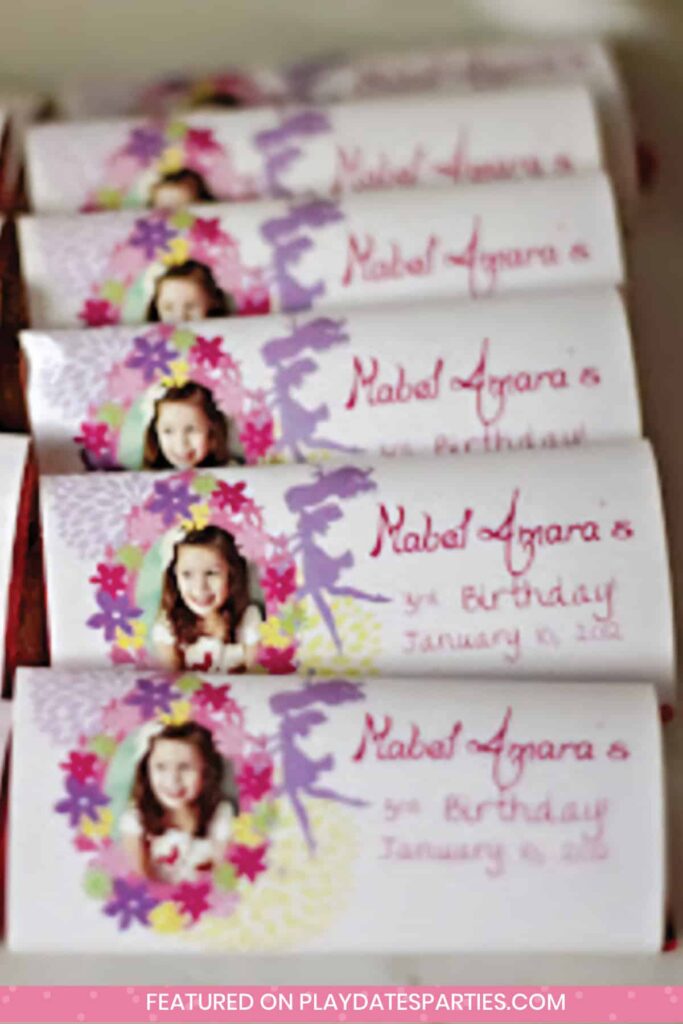 Fairy Party Activities and Games
Unfortunately I don't have the details for the games and activities Lizette planned for the party. And, with 3-year-olds, most of the traditional games are still a bit out of reach.
But if you're looking for ways to keep the kids entertained, you might want to check out my favorite party games and activities for toddlers.
For older kids, you might enjoy some of the following: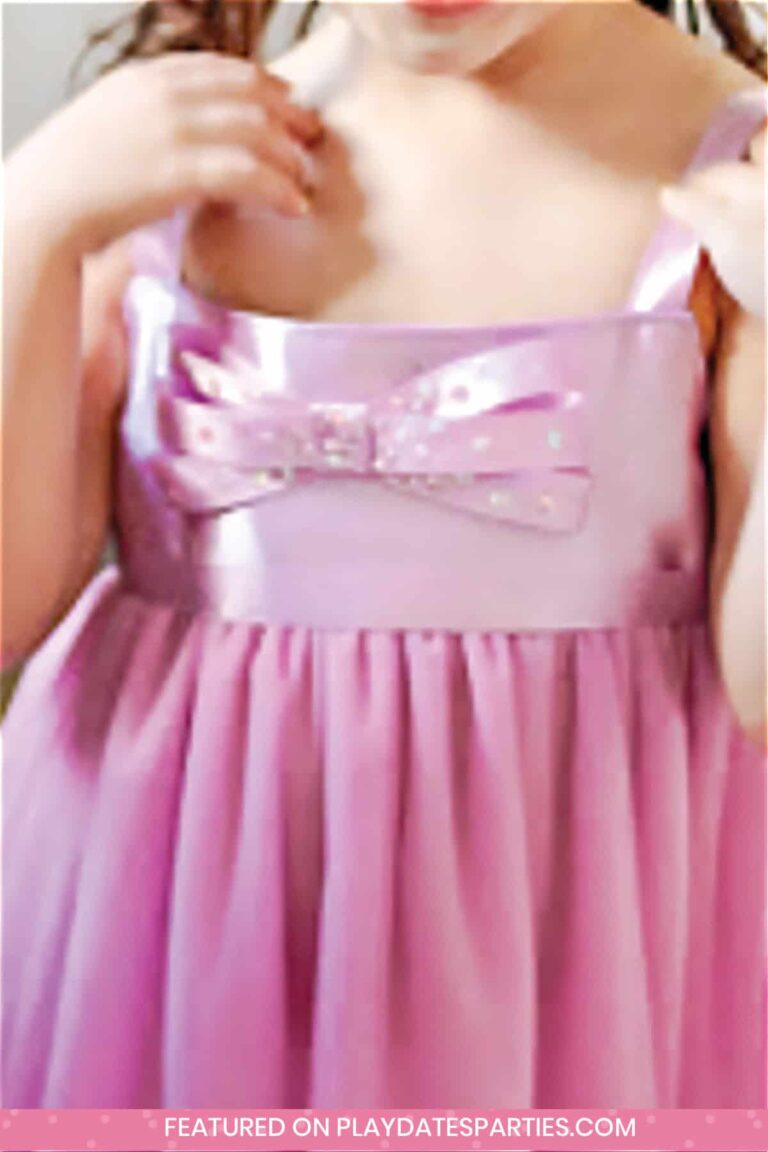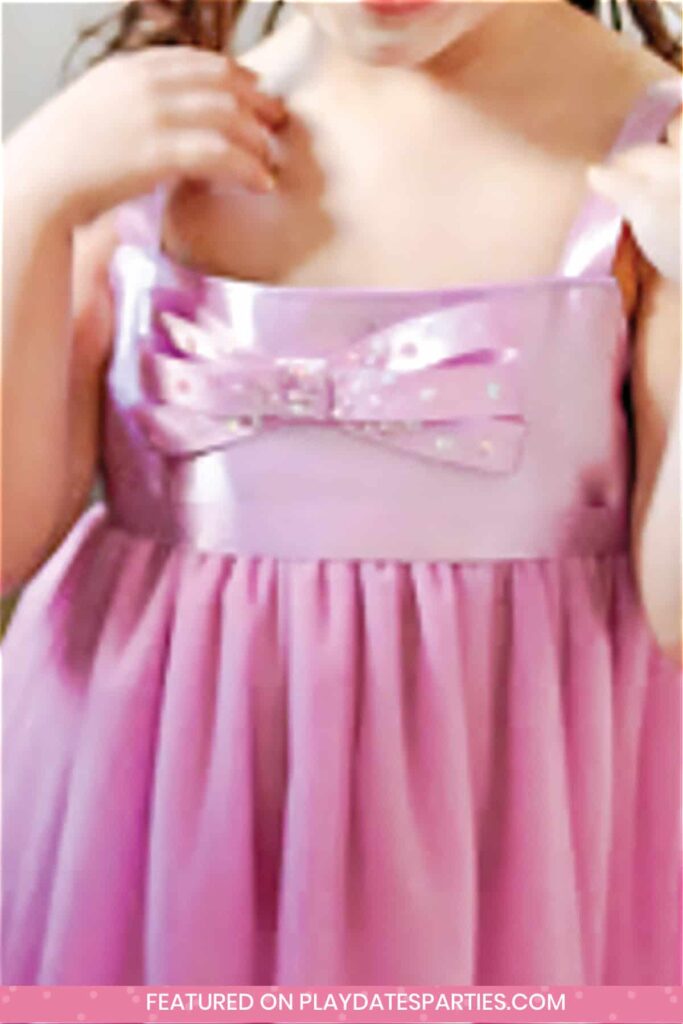 Special Outfit for the Birthday Girl
It's always wonderful when parents go a little bit further to make the birthday girl (or boy) feel extra special. And, in this case, it was a sweet purple dress and matching headband Lizette made for her daughter.
Though, you don't have to have sewing skills to make the day extra special for your child. You could also start adding in some easy birthday traditions that aren't a party.
More Sweet Party Themes to Consider:
Now It's Your Turn
Did you find this party as inspiring as I did? I hope it helps you see just how simple it is to create a memorable party without having to break the bank, or
---
This post was originally published with permission on 16 February 2012. It has been updated with larger photos and additional information.