You don't want to miss any of these awesome LOL Surprise birthday party ideas, including decorations, games and activities, and even a free printable!
If you've got a daughter between the ages of 5 and 8, then you've most likely heard about LOL Surprise dolls. You may even have a bunch of the toys strewn about your own house.
Girls everywhere are going gaga for the experience of unwrapping these tiny dolls and all their accessories. Because the whole thing with LOL Surprise dolls is the unboxing.
So, when a reader requested that I find some LOL Surprise birthday party ideas, I couldn't wait to get started.
Most of the parties you find on the web are totally over-the-top, and completely gorgeous. But you can pull together an easy, and awesome LOL surprise birthday party without all the fuss. Let's take a look!
LOL Surprise Party Decorations
I love the idea of greeting guests with a customized banner like this one. Hang it over the doorway or even at the top of your party buffet backdrop.
Put up an easy backdrop stand behind your party table and add a pink fringe curtain for instant sparkle. This would be perfect for kids who love the Cosmic and Glitter series LOL Surprise dolls.
Next, add this done-for-you decorating kit and a balloon bouquet, and decorating is easy-peasy.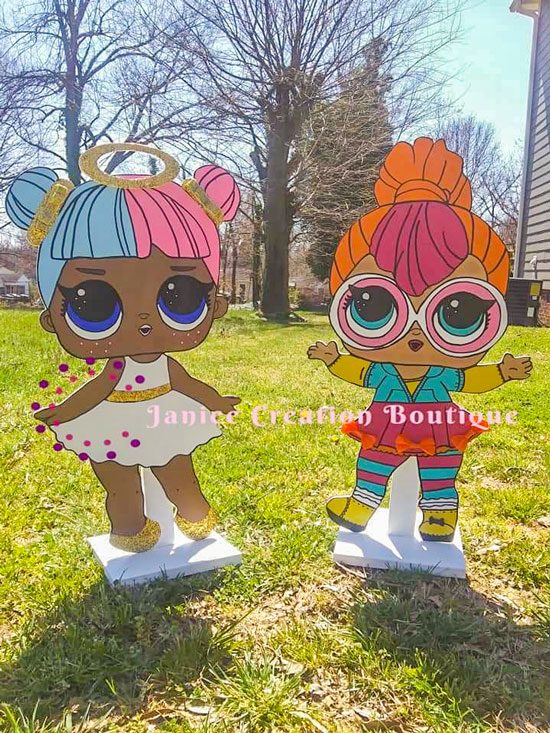 If you really want to make your party amazing, add one of these jumbo sized LOL doll cutouts to your event. These painted wood cutouts were made by Janice Creation Boutique – and they're only the beginning of her work. Definitely go check out her designs, they're amazing!
Can't you just see those stand-ups at the door to greet guests or on the top of the table behind the food. Talk about a show-stopper!
LOL Surprise Party Food
I love how flexible this party theme is when it comes to the menu. The LOL Surprise packaging has so many different patterns and colors, you can really do just about anything – just remember to keep it colorful.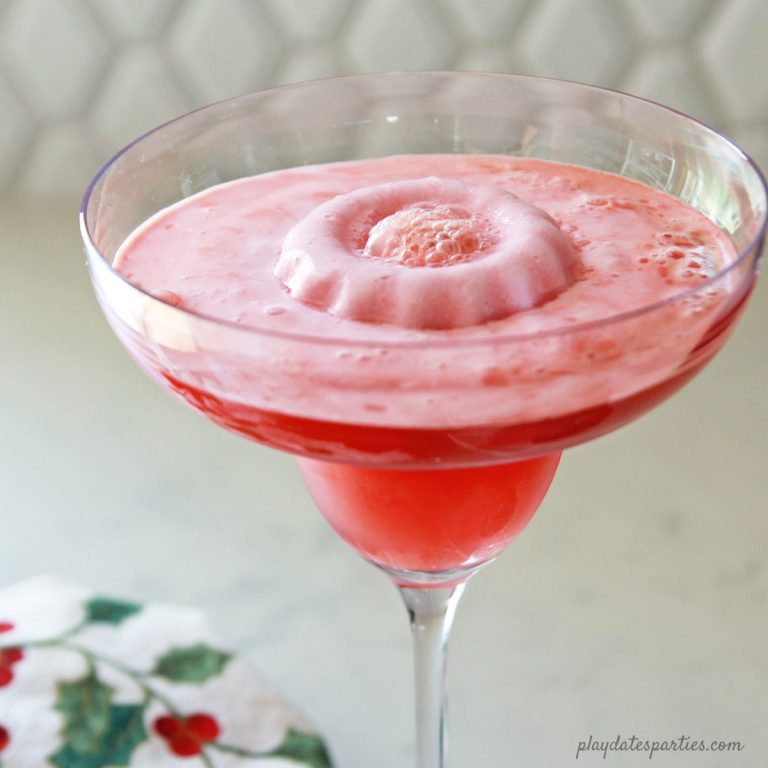 Use party themed tumblers and heart-shaped trays to adapt this pink Cherry Ginger Mock-a-rita recipe. You could even add a sugar sprinkle rim to make it extra special.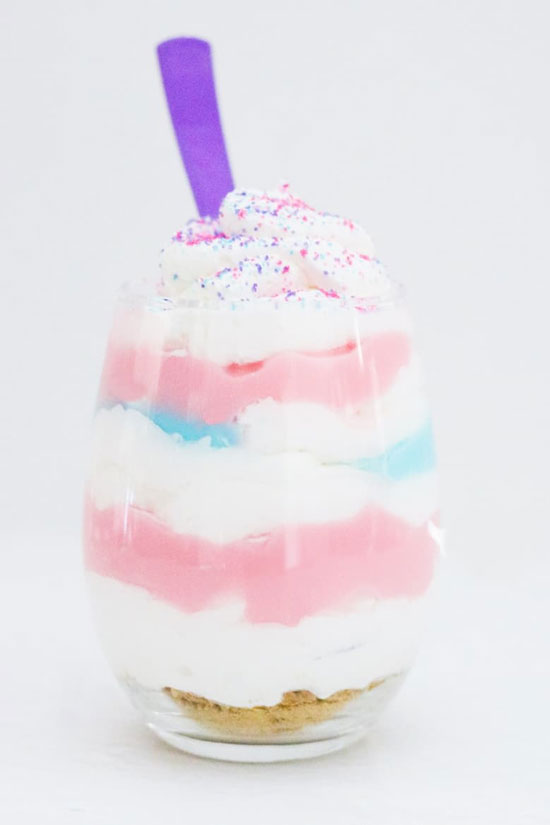 Crayons and Cravings made these adorable unicorn parfaits with pudding, but you the colors work perfectly for the LOL Surprise party theme too. You can even substitute pudding with a little colored yogurt for a slightly healthier version.
Or you can go all-out with the dessert table and add some of these rainbow frosted brownies from Made by a Princess Parties. So fun!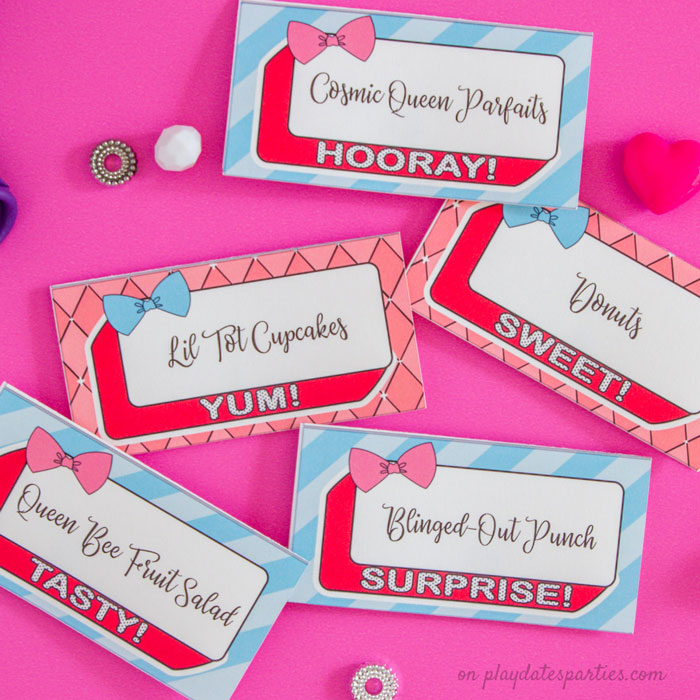 Free LOL Surprise Party Printables
To help keep your buffet table bright and fun, I've got these super fun table tent LOL Surprise party printables for you to download.
The files themselves are blank so you can write in whatever food names you want. Though, I do kind of love the idea of Blinged-Out Punch and Queen Bee Fruit Salad. (I also love that font…if you love it too, it's Priscilla Script)
LOL Surprise Birthday Party Games and Activities
Pass the Parcel
This party theme was just made for the classic Pass the Parcel game. Wrap a bunch of tiny LOL themed items in a box and let the kids pass a parcel and each open one up. Make it even easier on yourself with this creative LOL Doll Gift Wrap Idea by Get Your Holiday On.
LOL Bingo
All those adorable dolls are perfect for playing a quick game of Bingo. This free printable version is so cute, though I might have to actually learn the names of all the dolls. Ha!
Pin the Bow on the Doll
Or you can try to pin the bow on the doll with this fun printable LOL Surprise themed party game.
Here's a little tip, too: Have the image printed on a 16×20 poster paper. Then use double sided tape to attach it to a piece of foam board. Now it's durable and easy for the kids to press those bows onto the doll.
LOL Doll Party Favors Ideas
How adorable are these DIY candy button earrings from Happiness is Homemade? They would make the cutest favors. (Tip: if you're not sure all the guests will be able to wear pierced earrings, you can turn them into rings instead!)
Crayons and Cravings has a recipe for glittery pink play dough that is a fun non-food party favor option for younger kids. Just add it to a cute bag with a printable topper and you're good to go!
Now It's Your Turn
There are some truly awesome LOL Surprise birthday party ideas out there. Between the decorations, food, games, and favors we saw today, you should be able to get your party planned in no time. And, if you still want more ideas, you can check out my Pinterest board group with even more inspiration.
Don't forget to click here to grab your copy of free printable table tent cards! And to make it even easier here's a quick list of all the LOL birthday party supplies shared here today:
Are your kids LOL Surprise Obsessed?
Which of these LOL Surprise Birthday Party Ideas is Your Favorite?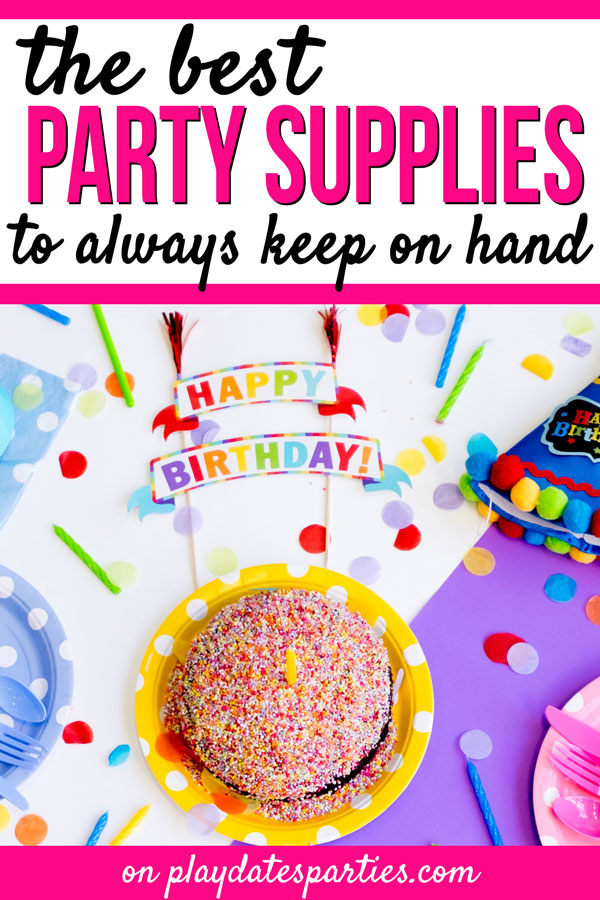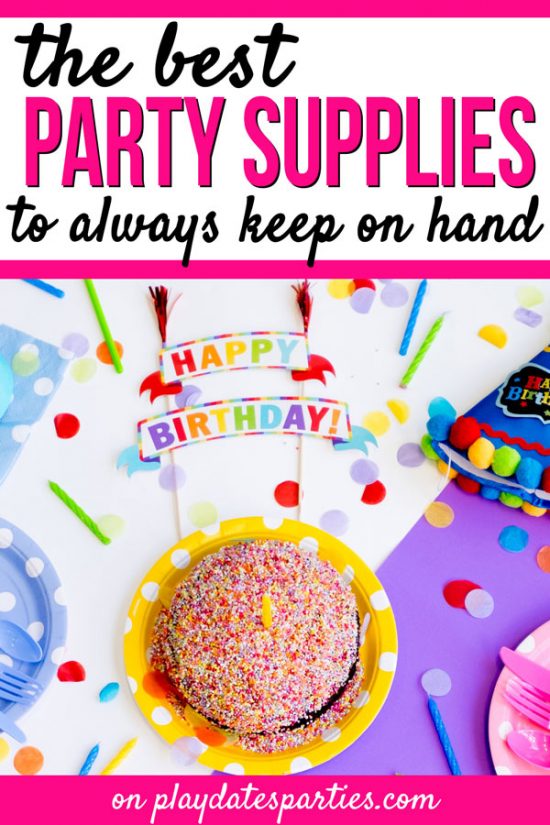 Don't forget to subscribe via
Bloglovin, Facebook, and Twitter,
to get more updates!