Get ready to "oooh" and "aaahh" over all the adorable details at this cute mustache bash baby shower.
From the mustaches on the drinking straws, to the mustache lollipop party favors, this theme is perfect for baby showers, or for a first birthday party.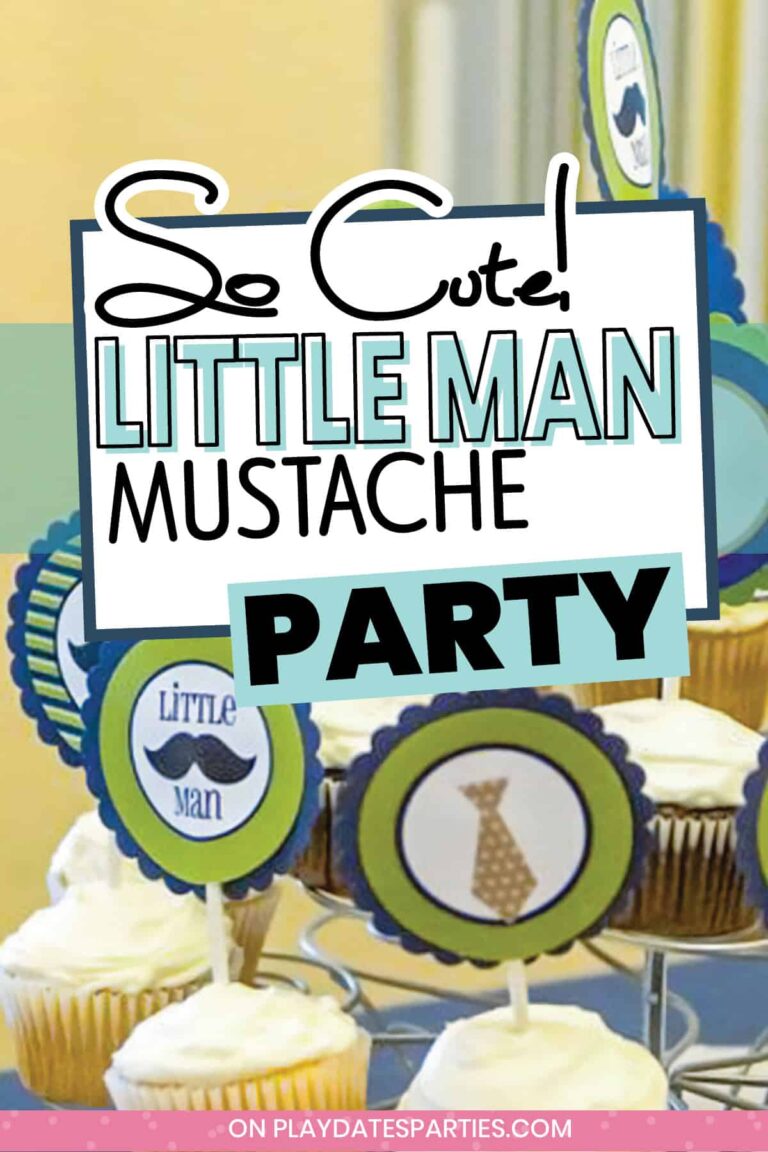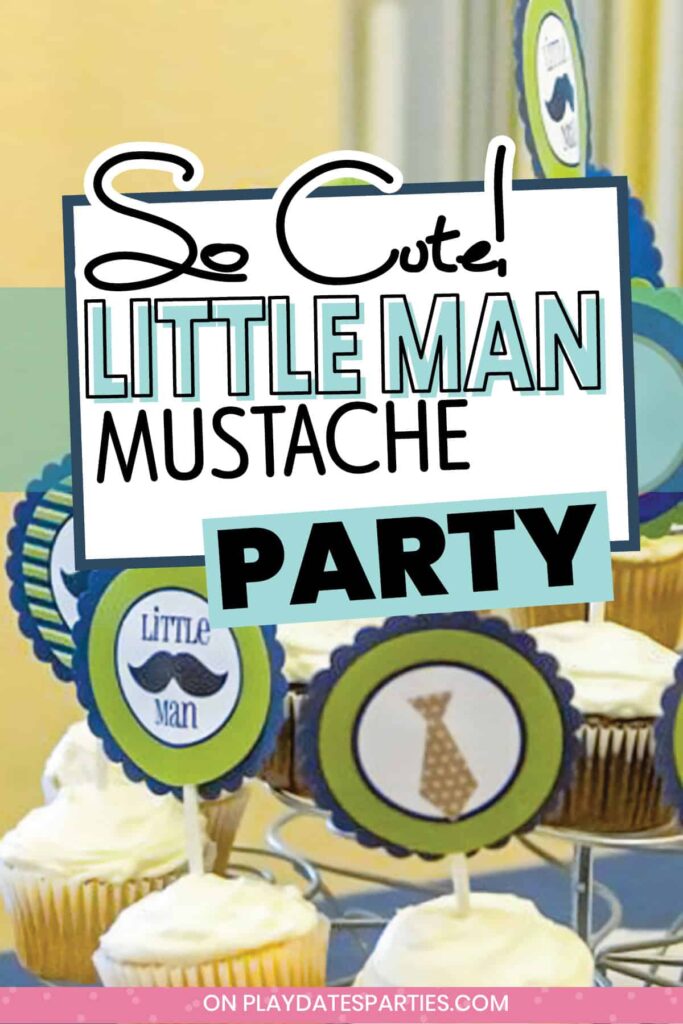 About the Party:
Creator: Mary Beth at Nothing But Country
What Was the Occasion? Baby Shower for a Little Boy
Where Was the Party Held? In home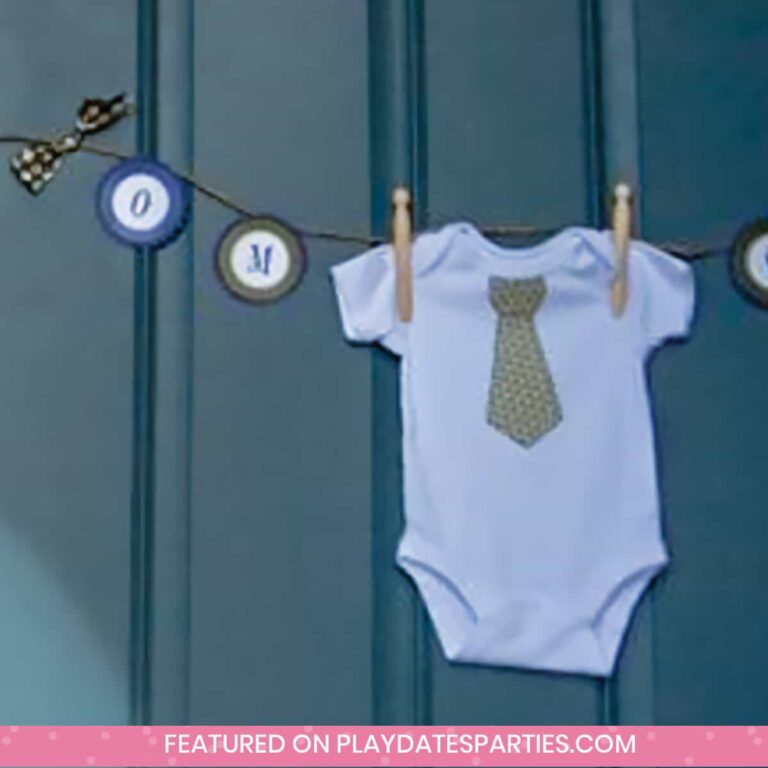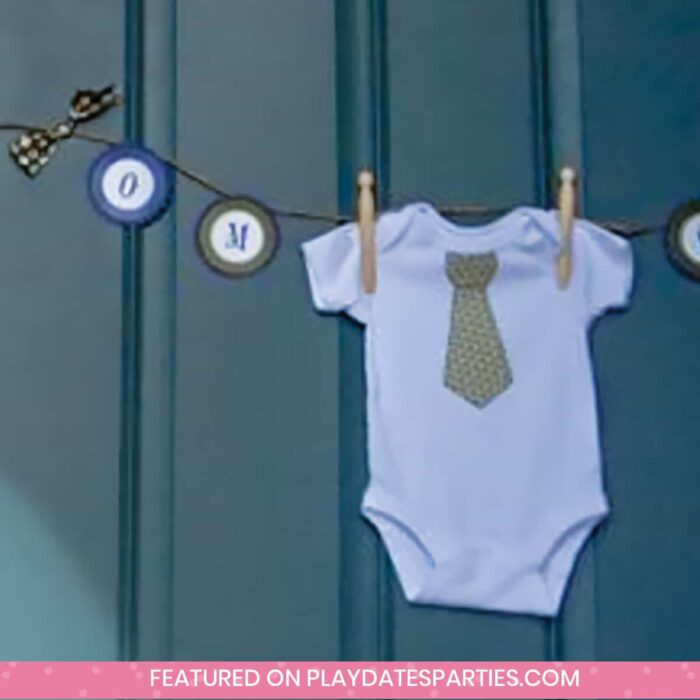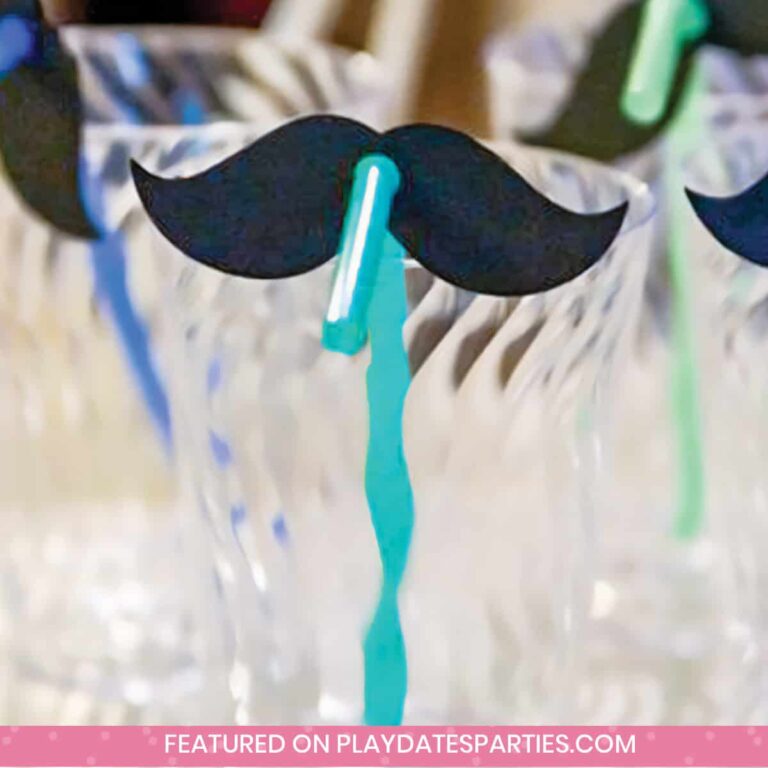 Party Decorations
Mary Beth and her friends did a fantastic job decorating for this baby shower. She made many of the designs herself, including the cupcake toppers and the mustaches on the drinking straws.
You know I love mini buntings, which are usually reserved for the top of a birthday cake, but I really like how it was used to drape over the cupcake stand for this party. It should be pretty simple to recreate as well.
You can make your own with these supplies:
A couple mini buckets,
Two dowel rods,
Some styrofoam (to keep the dowel rods upright),
Something to weigh down the buckets, and
Your mini bunting
The other decorations were all about the neckties and bowties!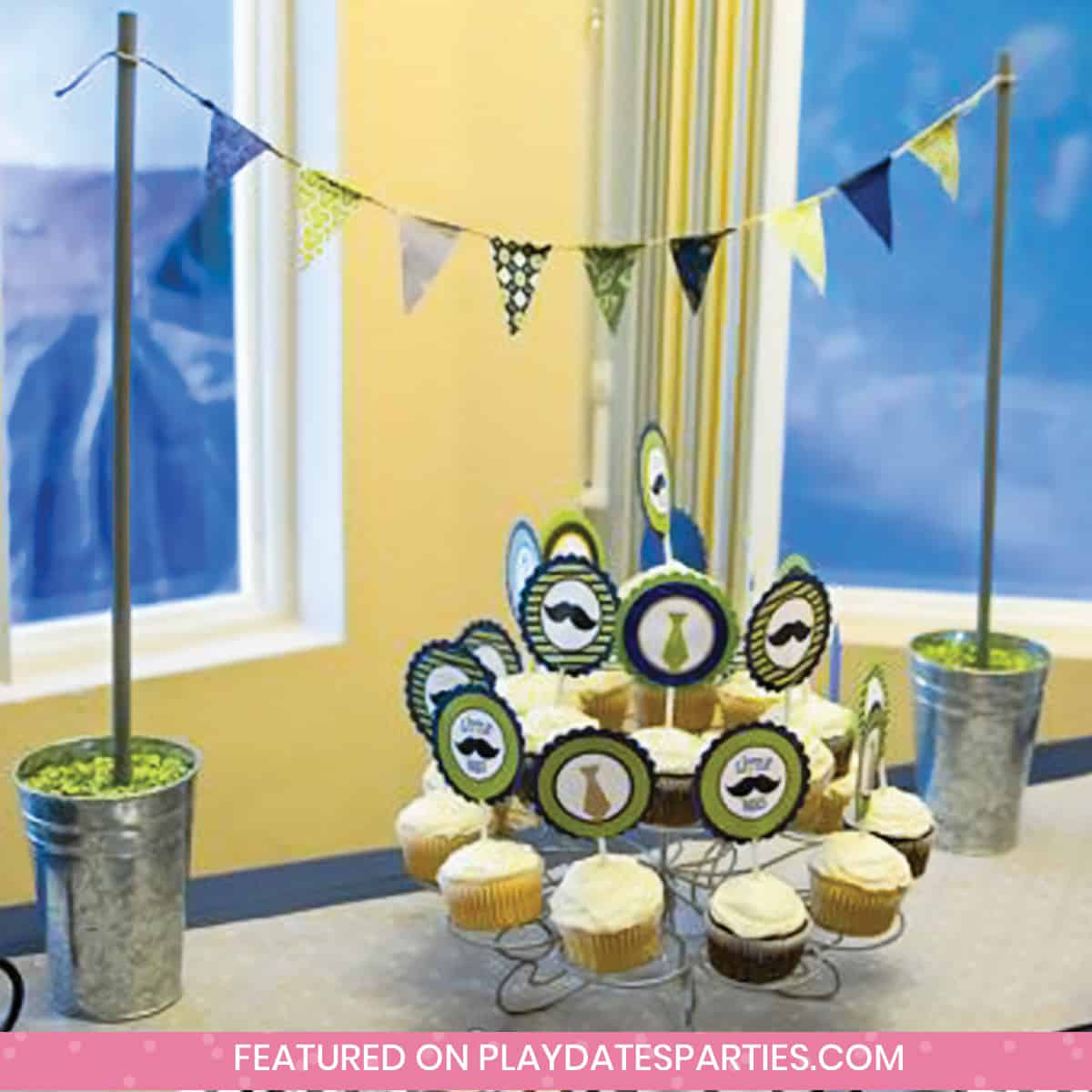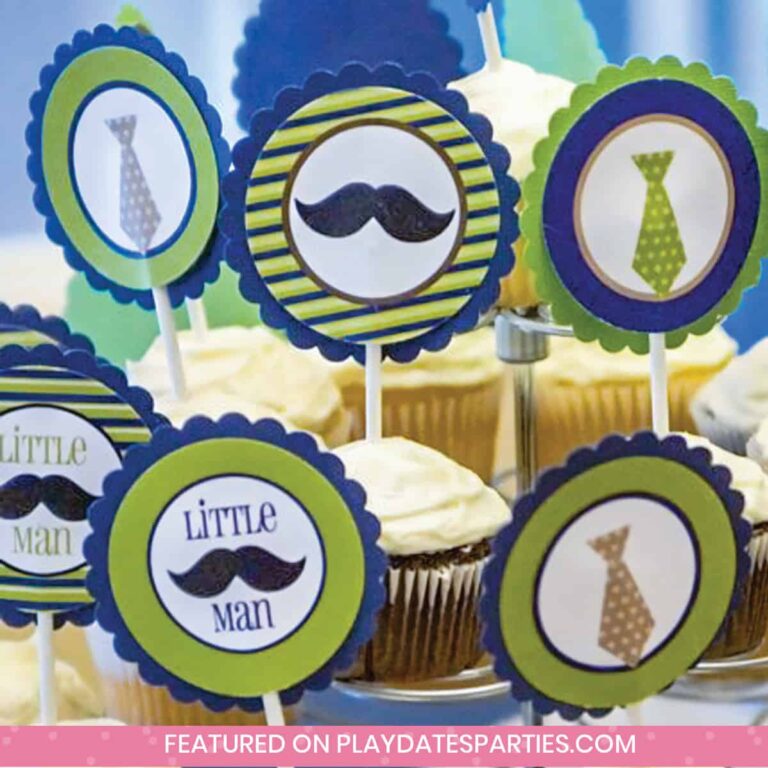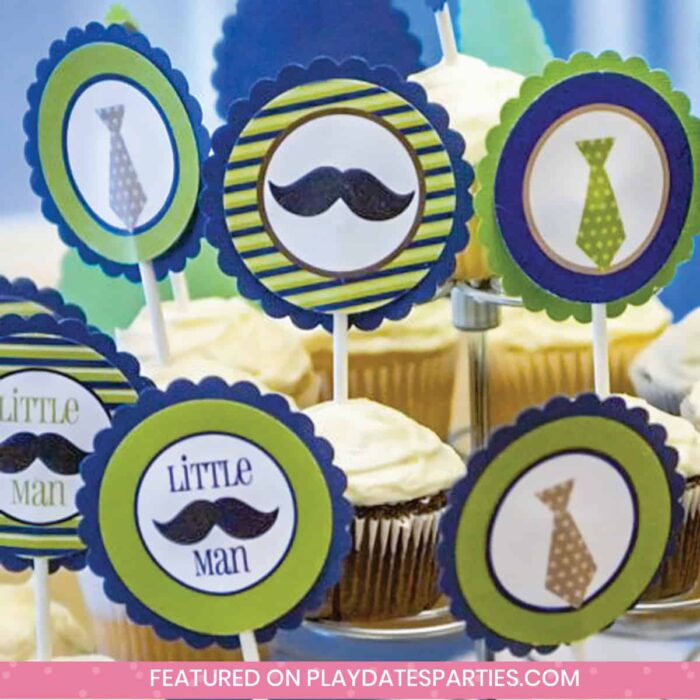 Take a look at those cupcake toppers.
To get the pretty edge, you can simply use a scalloped hole punch in your desired size. You can also do this with a Cricut. Let me know in the comments section if you'd like to see a tutorial!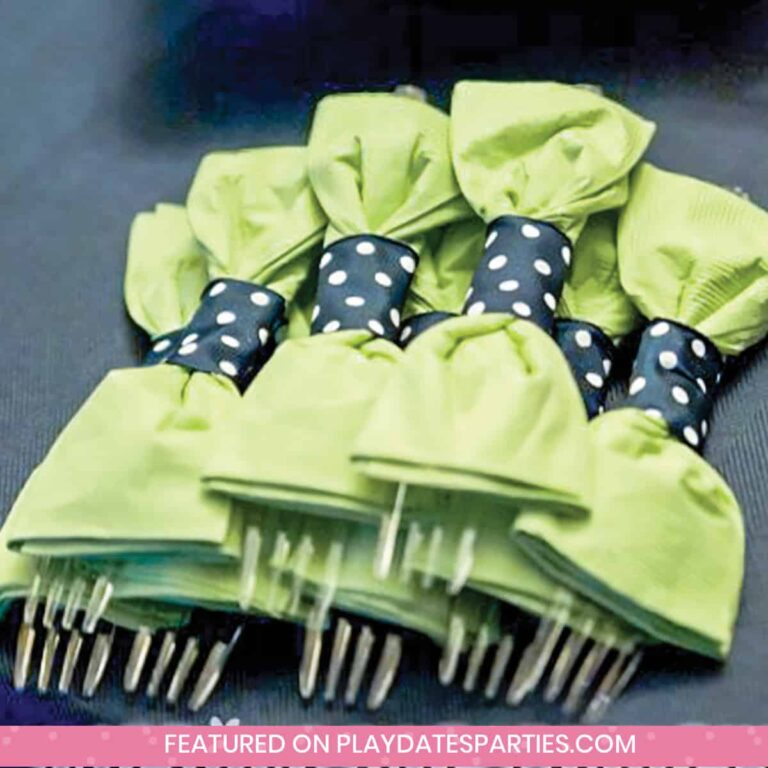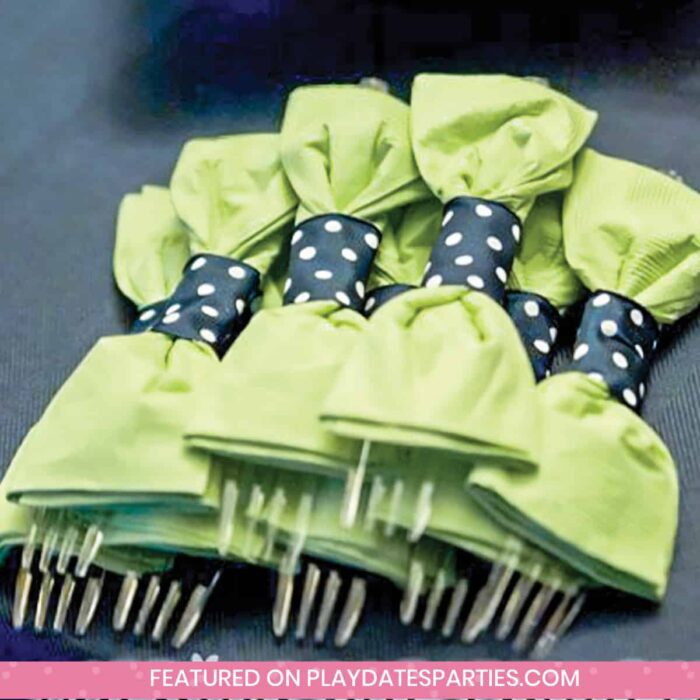 Little touches like these bowtie napkin wraps make a big difference. If you want to make your own, check out this video tutorial.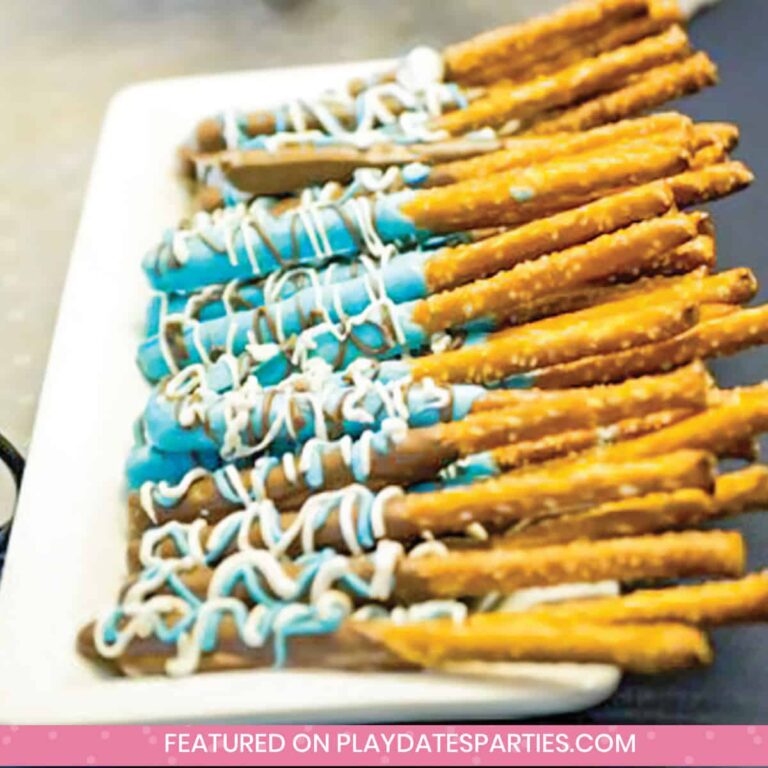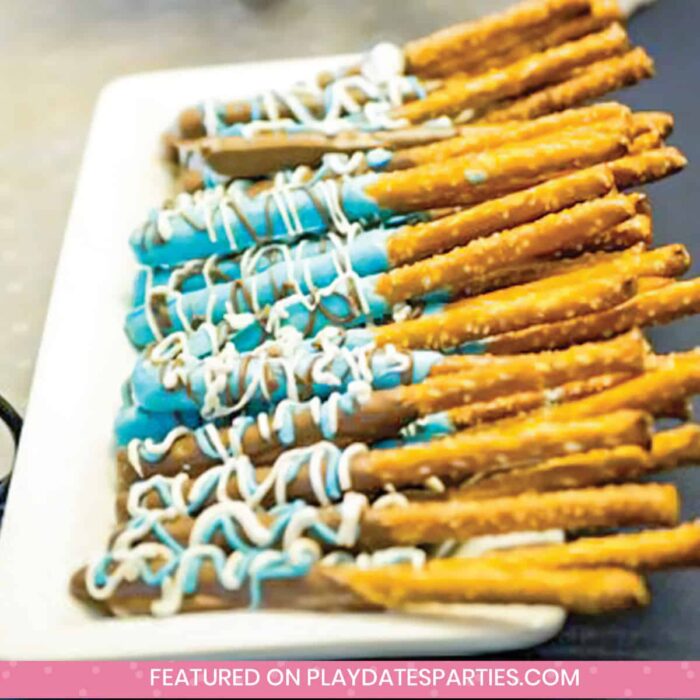 Mustache Bash Party Food
Mary Beth didn't share much about the food that was served. Obviously there were cupcakes. She also shows chocolate covered pretzel sticks, and mentions bowtie shaped croissants.
Here are some more tasty ideas for your baby shower: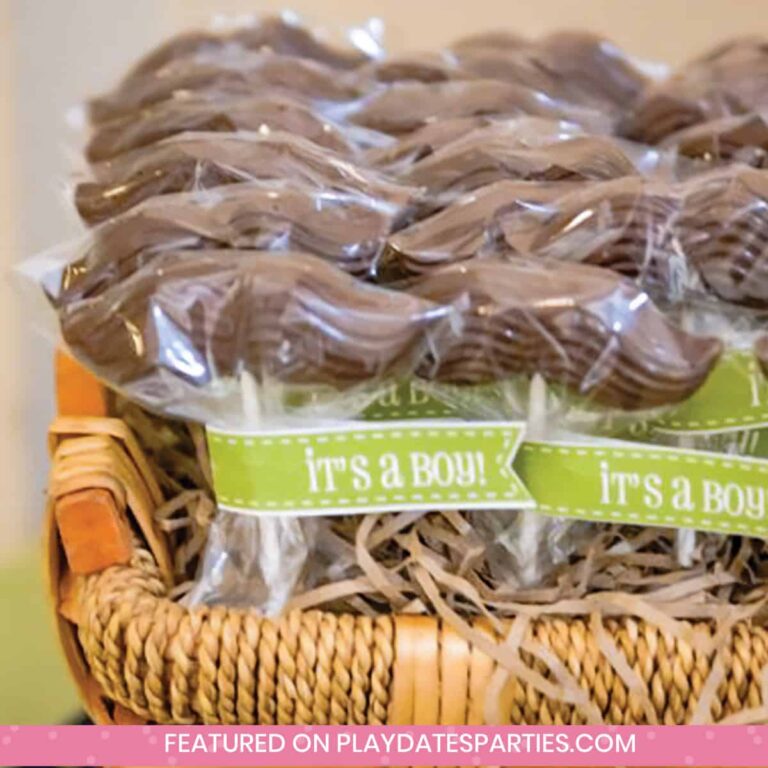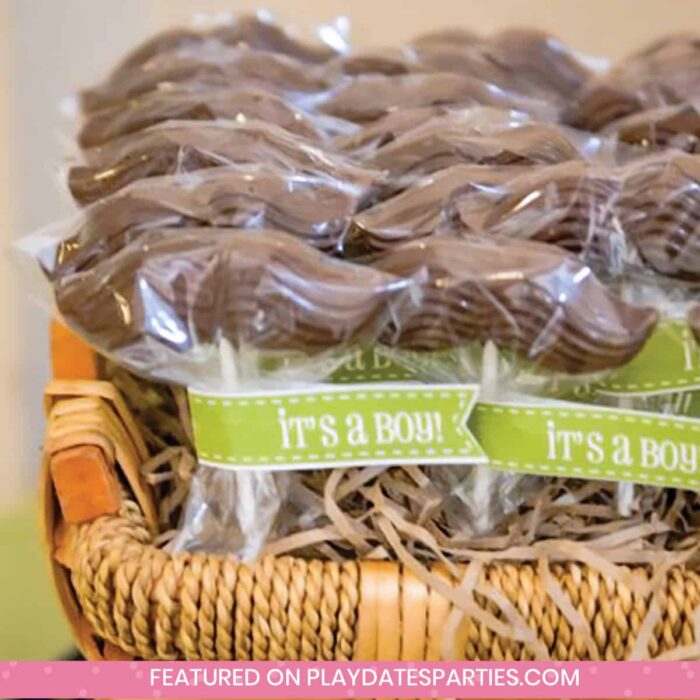 Mustache Bash Party Favors:
How cute are these mustache suckers? Using some craft foam, she was able to make them stand upright in a little basket, which is definitely a fun way to present them.
You can make your own mustache lollipops using a mold, or you can buy them ready-made right here.
More Fun Baby Shower Ideas to Check Out:
This mustache bash baby shower was originally shared with permission on November 29, 2011. It has been updated with larger photos and additional party details.
---