Thanksgiving is a time-honored tradition that brings families and friends together to share good food and company. But for many of us, the pressure to create a perfect Thanksgiving feast can be daunting.
This year, why not try one of these tried and true Thanksgiving recipes that will guarantee a delicious holiday meal? From flavorful fall appetizers, to savory sides, and sweet fall desserts, we've got you covered. So relax and enjoy your Thanksgiving celebration – dinner is taken care of!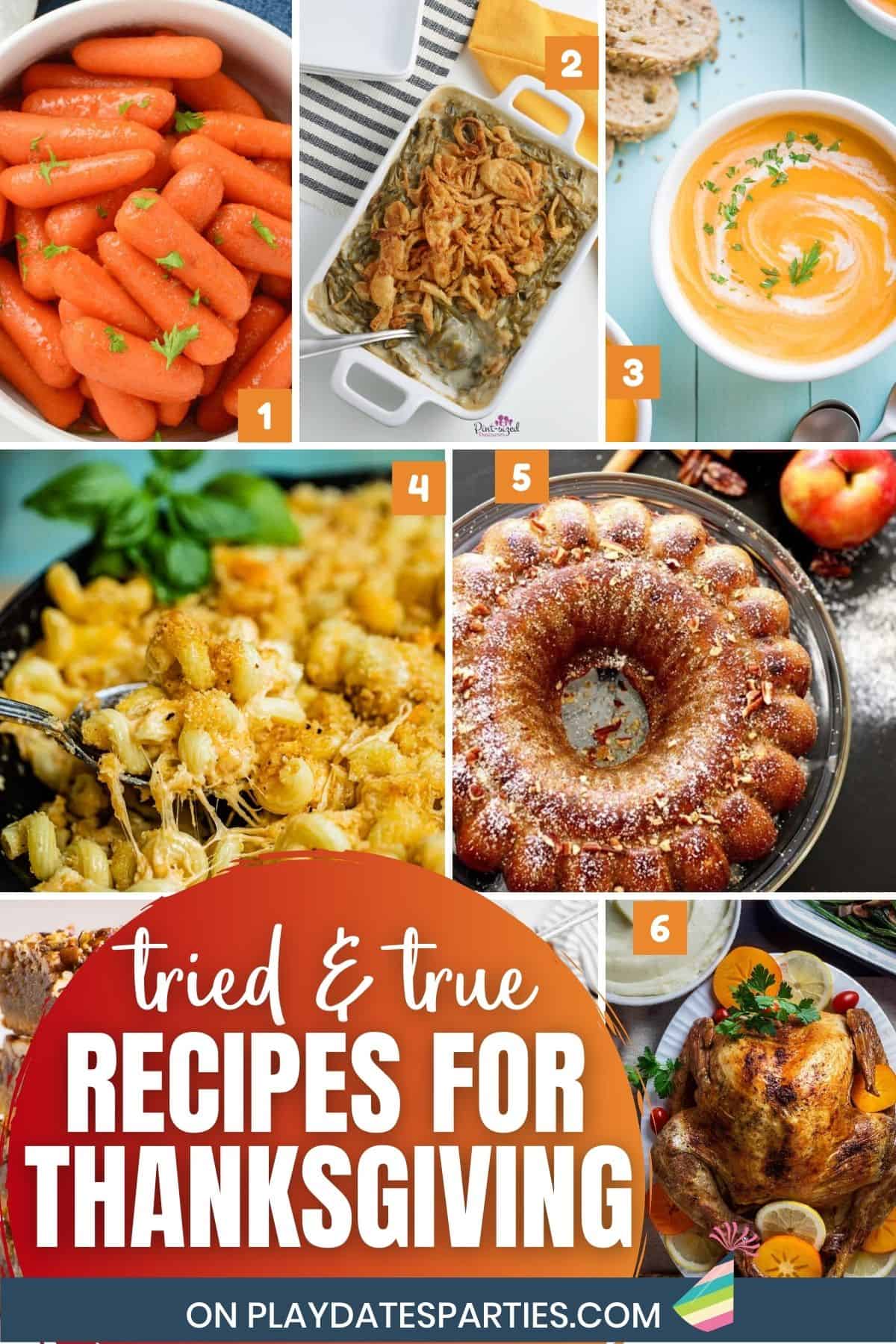 There are always a few Thanksgiving staples that must be made each year, and if you don't make them, you know there will be complaints. But what if you're itching to try something new and interesting?
Or maybe you're hosting Thanksgiving for the first time, and don't know where to start. What size turkey do you need? How will you know that it will turn out okay?
And don't get me started on the advice to test out a recipe before making it for a holiday. With the price of everything these days, who can afford to test out a turkey recipe weeks in advance?!
That's why I asked thousands of food bloggers for their very best Thanksgiving recipes. More specifically…I asked them to share the recipes they make every year. These are the recipes that are tried and true – the ones that their families request year after year.
So if you're looking for some inspiration for your Thanksgiving feast, look no further. These recipes have been tested, tasted, and loved by families across the country. And they'll definitely be a hit with your family and friends too!
70+ Tried and True Thanksgiving Recipes
There's nothing wrong with trying a new recipe for Thanksgiving, but you can make sure – especially if you make sure you're using one of these delicious tried and true recipes that your guests are sure to love!
If you want to stay on top of your Thanksgiving planning, you'll definitely want to check out this printable Thanksgiving planner. It's got everything you need to make sure your holiday is as stress-free as possible!
And if you're looking for even more Thanksgiving inspiration, be sure to check out these other awesome resources:
---
This post was originally published on November 5, 2010. It has been updated with new recipes and additional content.