Looking for the best ideas for Thanksgiving table settings? Here are 35 Thanksgiving decorations, tablescapes, and DIY ideas to inspire your creativity.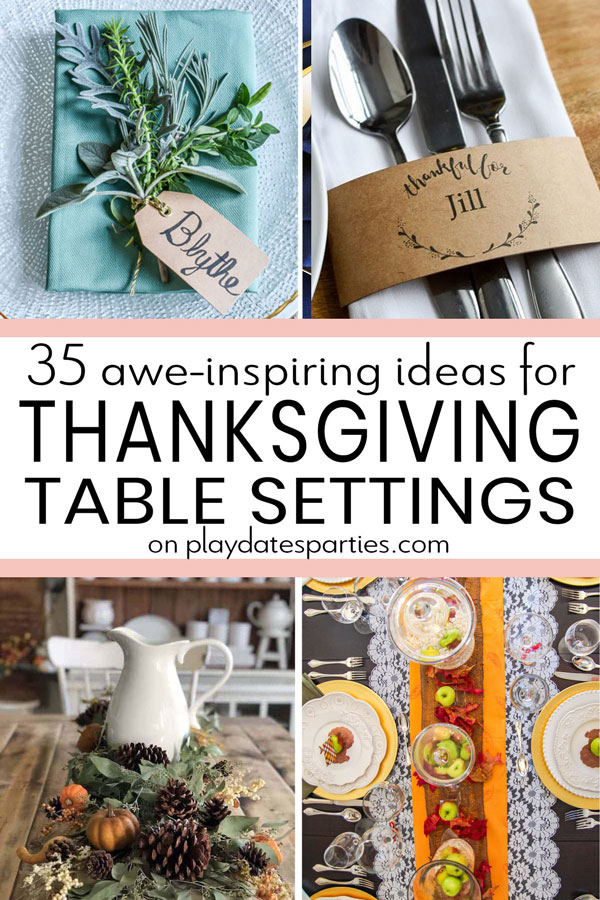 Confession: I don't like hosting formal sit-down dinners.
All the coordination that goes along with timing the meal while simultaneously entertaining guests…it's exhausting just thinking about it.
But decorating for sit-down dinners, that's a totally different story. I love pulling together tablescapes and creating DIY decorations to add to the table.
And when it comes to the holidays, I could look at ideas for Thanksgiving table settings all day long.
So, I went ahead and did just that the other day! And I pulled together the best Thanksgiving tablescapes, Thanksgiving decorations for the table, and Thanksgiving table settings all in one place.
I hope it leaves you as inspired as it has me.
35 Gorgeous Ideas for Thanksgiving Table Settings to Get You Inspired
More Thanksgiving Inspiration
Now It's Your Turn
Are you excited to get decorating for Thanksgiving yet? Which of these ideas for Thanksgiving table settings is your favorite?
I'd love to hear what you have to say in the comments!
---