Looking for unique recipes for Thanksgiving leftovers? Here we're sharing everything from updated classics to wild (but wonderful) ideas you may never have heard of.
From pot pie to bahn mi and even egg rolls, these 33 recipes might even be better than the original meal.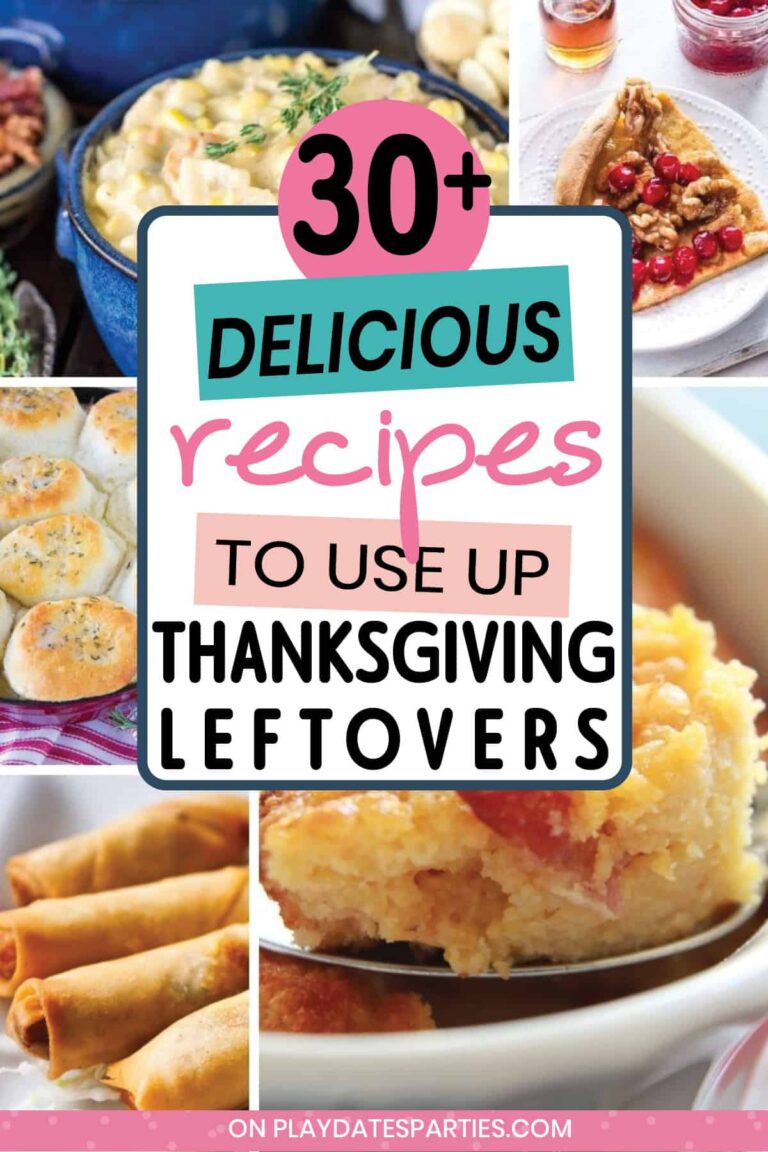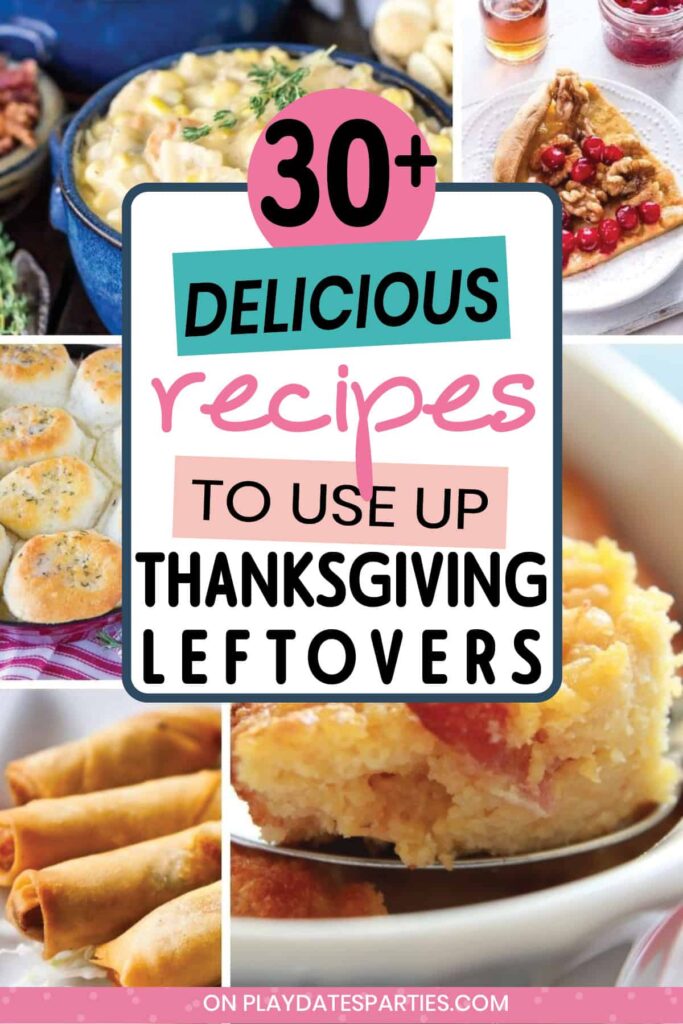 Thanksgiving is this week!
And while we, like so many others, are planning the smallest Thanksgiving celebration we've ever had…my brain is already thinking about what to do with the leftovers.
Seriously, without the normal amount of guests to help gobble up the food, we're going to be swimming in turkey.
Of course, there are the classic favorites. Recipes such as turkey hash and turkey sandwiches are simple to pull together and always yummy. But sometimes it's just as exciting to get creative and pull together something different.
Add your name and email address below and I'll send this cheat sheet- showing exactly how much food to make for your parties – straight to your inbox!
Note: When you click the button, you agree to this site's privacy policy. You'll also receive exclusive marketing content from Playdates to Parties. You may unsubscribe at any time.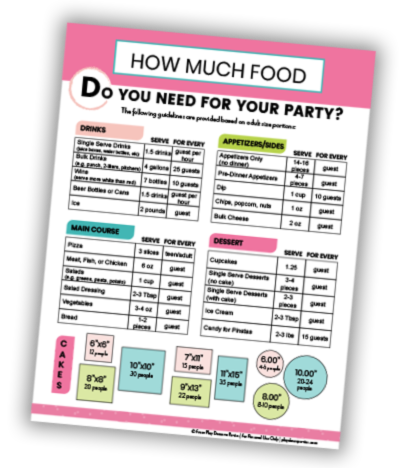 A Few Tips for Making the Most out of Your Thanksgiving Leftovers
Ad-hoc meals from leftovers can be incredible. In fact, transforming leftovers into new meals is one of my favorite things to do.
And over the years, I've found a few items that help make the process much, much simpler. Here are my top five favorites:
One year I used our pastry cutter to smash together leftover sausage, stuffing, and mashed potatoes to create potato pancakes…OMG those were some good eats.
Then again, there's always the risk that those creations can turn into an inedible mess. What a waste.
If you're not feeling quite up to risking a Frankenstein creation of your own, or even if you're just bored with the same old hash and sandwiches, give one of these unique recipes for Thanksgiving leftovers a try!
30+ Delicious Ways to Use Up Those Thanksgiving Leftovers
---