Follow these 10 stress-free tips for hosting Thanksgiving dinner so you can enjoy spending time with family and those who matter most!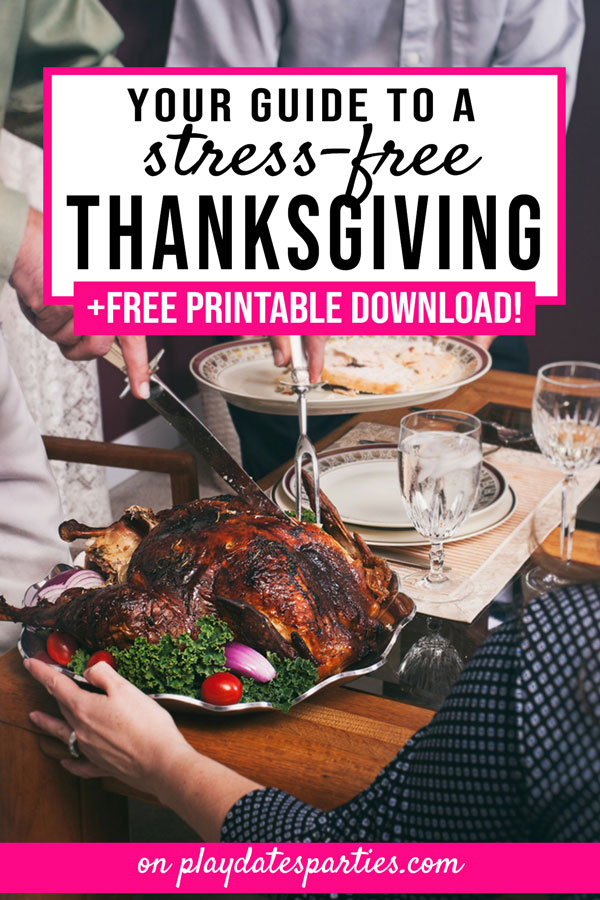 I am always fascinated when people say Thanksgiving is their favorite holiday.
While I enjoy Thanksgiving, something about it just feels so stressful. You work the first day or two in the week, cook a ton of heavy food, spend a few hours with family and then have one weekend to clean up and plunge right into the Christmas holiday season.
Don't get me wrong, I love any chance to get together with my family and friends.
But for years, Thanksgiving was more stressful than enjoyable.
Then, after hosting Thanksgiving dinner a few times, it started to get easier…and even enjoyable! It all started by implementing a few key tips and tricks to help us manage our time and ease the stress.
10 Stress-Free Tips for Hosting Thanksgiving Dinner
First, Make Basic Decisions One Month in Advance.
Having a good plan in place reduces stress during the entire process. At least 3 to 4 weeks before the big day, figure out your answers to the following questions:
Who is invited?
Is it pot-luck or are we making everything?
What will we serve?
Will you be going all-out to decorate, or will you keep it simple?
Tip: If you decide to go all-out with formal decorations, centerpieces, and a staged buffet, don't forget to budget your party-planning time!
Second, Plan a Menu That Doesn't Require More than One Oven
You don't have to have two ovens to successfully host Thanksgiving dinner. Make sure you include a few recipes that can be made in advance, in the crockpot, or even made with out the oven at all! Here are a few ideas to get you started:
Time Management Tip
If you need to keep food warm, but don't have oven space, place a towel and a bowl of hot water in the bottom of a cooler. Then, put your pans in the cooler until it's time to serve. The food will still be warm for up to 2 hours!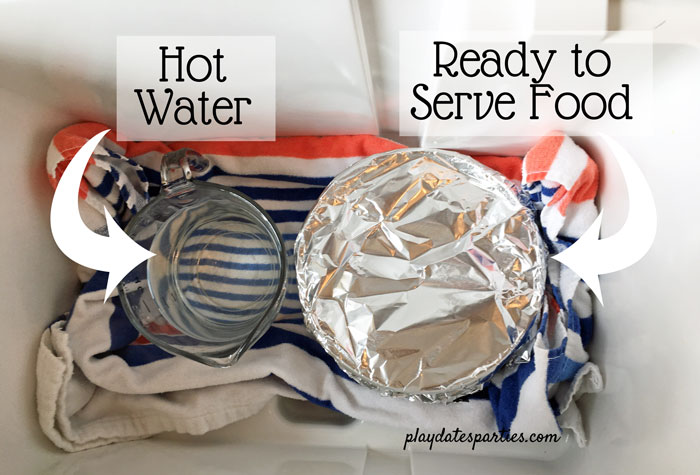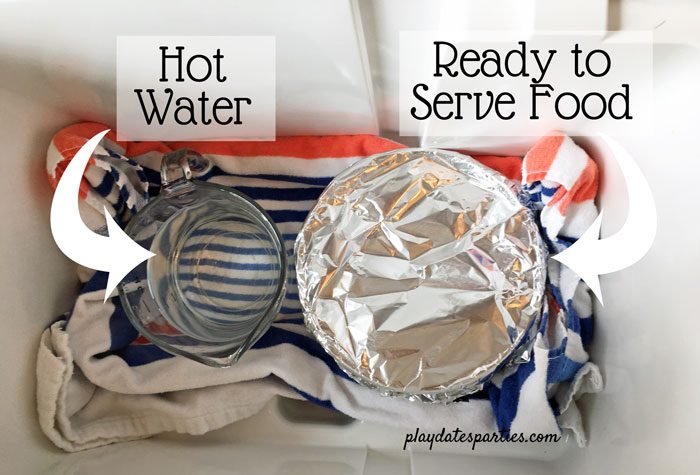 Third, Make a Plan to Manage Dishes
Make sure to start with a clean dishwasher on Thanksgiving morning. And stay on top of dishes as much as possible throughout the day. Here are a few ideas:
Use disposable dishes for breakfast and lunch,
Designate a family member who is responsible for keeping the dishes clean throughout the day (hello oldest child),
Run the dishwasher throughout the day with dishes used from prep.
Fourth, Delegate (or Outsource) Appetizers and Side Dishes
We have a tendency to want to make absolutely everything for Thanksgiving dinner. But the truth is that guests love to feel as though they've contributed somehow.
Don't be shy about asking your family members to bring a side dish or appetizer.
Be sure to request contributed items to things that are easy to transport and set up once they arrive. Items like side salads, dinner rolls, wine , cold appetizers, and cranberry sauce are perfect.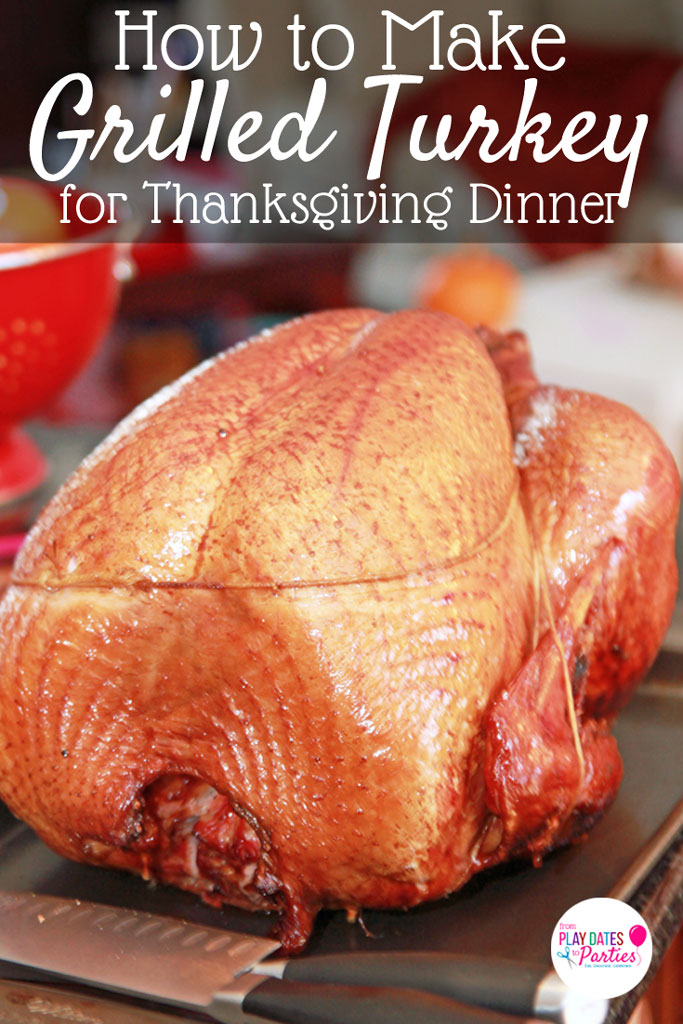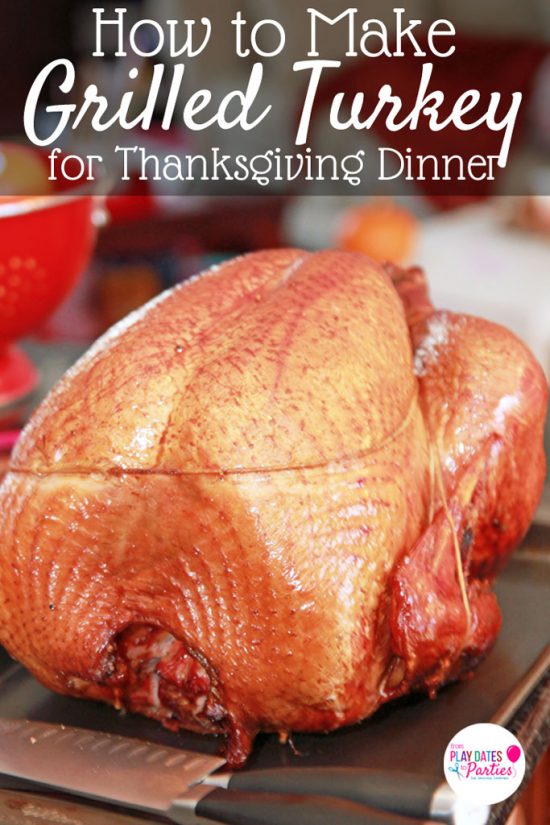 Fifth, Get Your House Cleaned Early
If you can afford it, hire a cleaning service to come in a couple days in advance of Thanksgiving. It's a great motivator to get your house decluttered early.
For those of us who can't hire a cleaning service, here are a few ways to get the house ready early:
Don't worry about getting the whole house spic-and-span. I was once told that the only room that absolutely needs to be perfect before a party is the bathroom. It's the only place people aren't too distracted to notice if your baseboards aren't dusted. I like to deep-clean the bathrooms and just make sure the other main areas are decluttered and dusted.
Starting a week or so in advance, take 10 minutes each night to declutter one room in the house. It's amazing how much you can get done in 10 minutes!
Bribe your kids to help. Our 8 and 5-year-olds get time on their iPods and Kindle if they do chores around the house. We just assign a time-value to each chore, and the kids are magically motivated to get things done!
Sixth, Get things Set up in Advance
There once was a time I was able to set the dining table a day in advance. And that's awesome if you can manage it. Now that we have three rambunctious kids, that's far less practical than it used to be.
That said, you can start a few days early to do the following:
Pull out the dishes you want to use and check for cracks or chips,
Clean your dishes and silver so they are ready to put out,
Wash and iron any tablecloths or fabric napkins,
Make a shopping list of the decorative items you need, and buy them at least a week in advance,
If using printables, make sure they are printed and cut a week in advance.
Seventh, Do All Your Prep Work the Day Before
If I learned anything from catering, it's that every recipe has opportunity for advance prep.
I adapt catering-style prep for Thanksgiving Day by washing and chopping all of the vegetables and then grouping them together by recipe.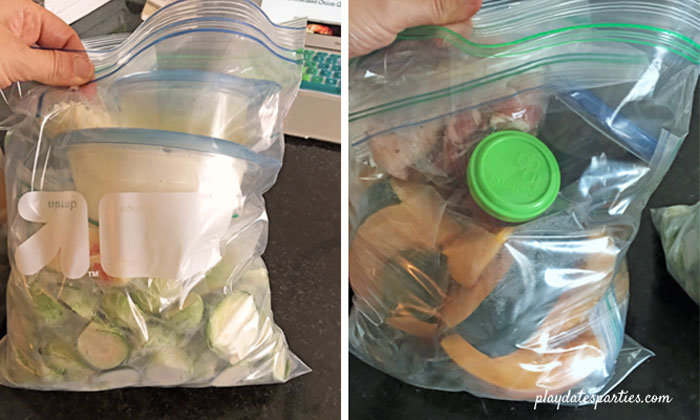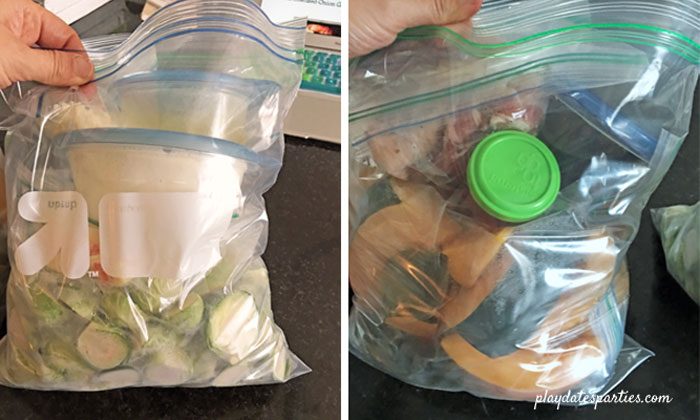 For example, if I'm making Brussels sprouts, I'll chop the sprouts and put them in a gallon size bag with a paper towel to absorb moisture. Inside that bag will also be a smaller bag with shallots and garlic and another bag with chopped bacon.
Tip: Make sure you have plenty of storage bags in different sizes. and those Systema To Go Dressing Cups are fantastic for small quantities of liquids.
Doing this ensures that I know everything is measured and ready for cooking on Thanksgiving day!
Eighth, Set Up Prep Stations
If your family is inclined to help with the cooking, this is an amazing way to make sure that things run smoothly. I first saw the concept over at Pepper Design Blog, and highly recommend you hop on over to get the details.
Ninth, Get the Kids Involved
One of my favorite childhood Thanksgiving memories is when my aunt let me make applesauce for Thanksgiving dinner. I was so proud of that simple side dish!
Learn from that and get the kids to help. Most kids over the age of 4 can be useful in one way or another, including:
Rinsing dishes and putting them in the dishwasher
Setting plates and utensils on the table
Helping with simple prep items, like stirring sauces or stuffing mix
Finally, Eat Early
We've had years where we felt we had everything in hand early in the day. Food was prepped and cooking, and the house was clean. But by the time dinner was over, the kitchen was a complete disaster again.
And dinner ended so late that the only ones left to get it all cleaned up were me and my Husband.
You can have an amazing Thanksgiving, but staying up late to get everything cleaned is a quick way to ruin it all.
Plan your meal as early as 3 or 4 in the afternoon to ensure that there is plenty of time to get things cleaned up and to spend time with your loved ones before bedtime.
Now, It's Your Turn
Are you ready to get started planning your Thanksgiving dinner? Grab your free Thanksgiving Day planner and checklist, and get ready for an awesome holiday!



Do you like to eat early or late?
What are your favorite tips for hosting Thanksgiving dinner?
Don't forget to subscribe via
Bloglovin, Facebook, and Twitter,
to get more updates!