Mother's Day is a special time to celebrate the most important women in your life. What better way to show your appreciation than by serving a few of these delicious Mother's Day brunch recipes?
We've got more than 20 creative ideas that are sure to wow your mom. From savory egg bakes, to sweet apple roses, and plenty of champagne cocktails, there's something here for everyone on your guest list. So grab your party planner and show your mom just how much you love her!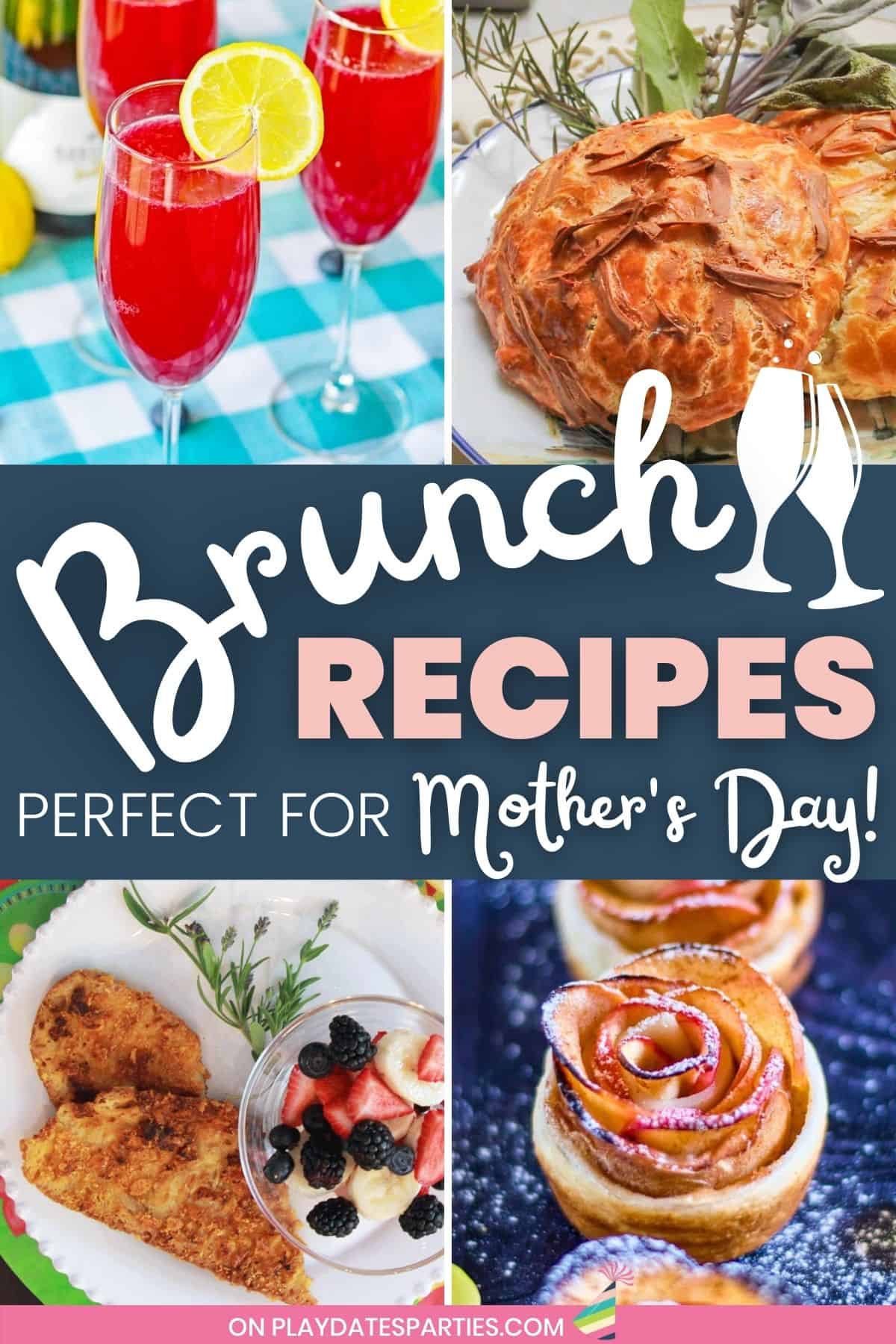 According to a 2018 Zagat Survey, only 4% of moms enjoy being served breakfast in bed (count me in that group!). What we really want is to enjoy a delicious meal that we don't have to cook…or clean up after.
That's one reason that brunch is so perfect for Mother's Day. There are plenty of recipes that the kids can help cook. Then, dads and older kids can help with the cleanup.
So this year, let mom relax with a glass of something special, play a few games together, and serve up one of these amazing brunch recipes. She'll be so impressed with your thoughtfulness and culinary skills! Not to mention, these dishes are all relatively easy to prepare, so you won't be stuck in the kitchen all day.
Mother's Day Brunch Recipes
Mother's Day brunch recipes are the perfect way to show your appreciation for the most important women in your life. Most of these recipes here are easy to prepare or can be made ahead of time, so you can relax and enjoy your time with mom…which is what she really wants anyway.
More Mother's Day Inspiration:
---
This post was originally published on May 8, 2012. It has been updated to add new recipes and fix broken links.