Looking for Mother's Day brunch ideas that are fun and easy to pull together? Take a look at all the details of this garden-inspired Mother's Day brunch that you can easily recreate at home.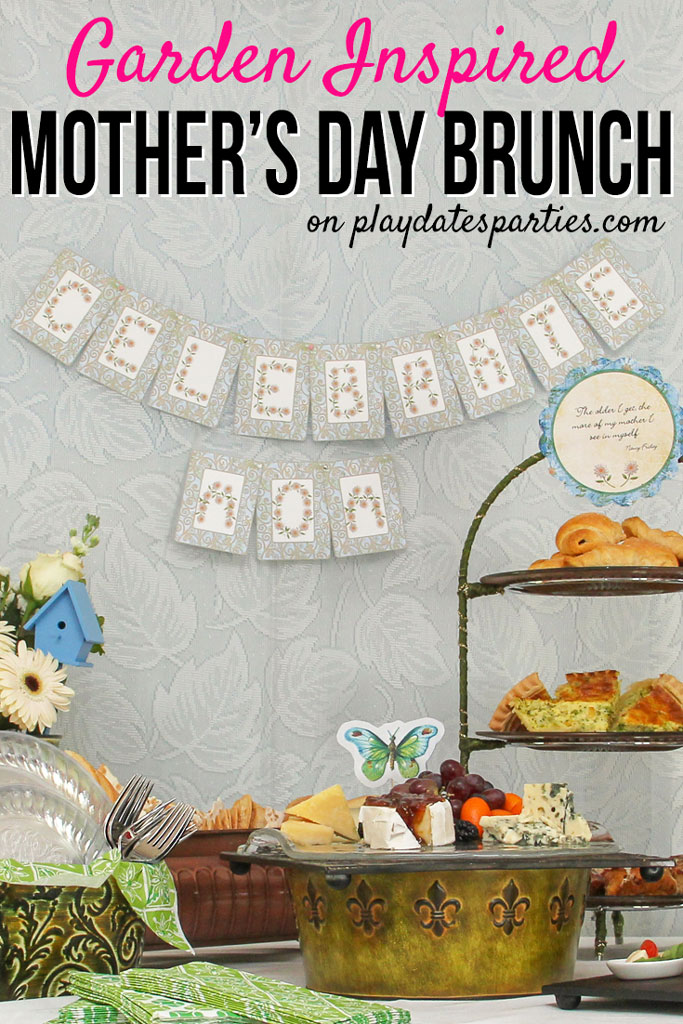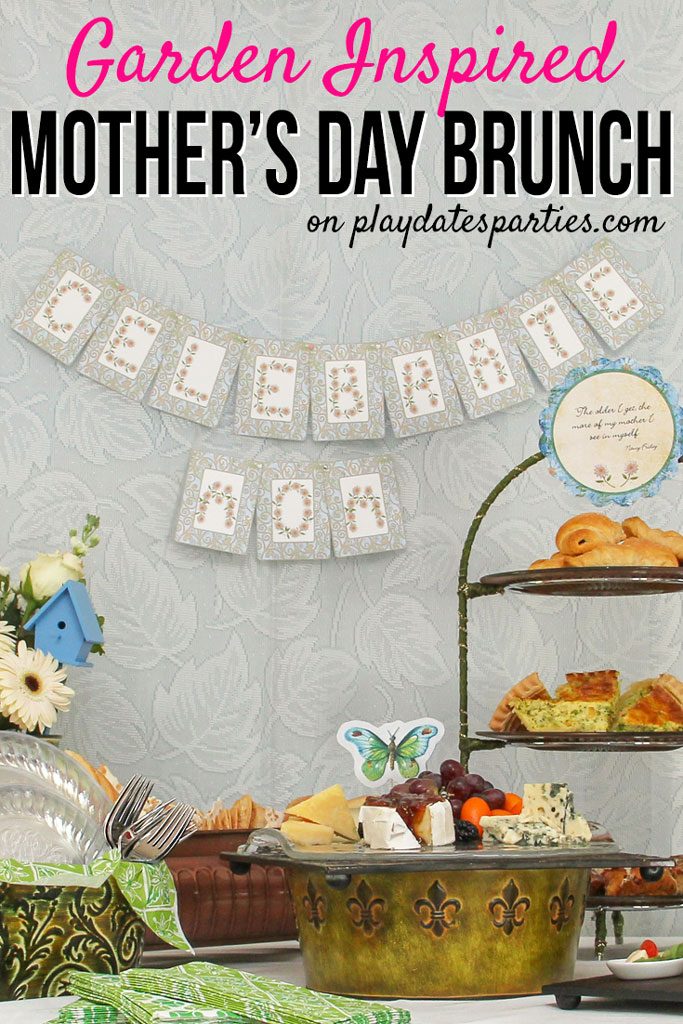 I hope everyone had a wonderful Mother's Day!
As mentioned last week, the Husband and I planned a small family brunch with his parents and grandmother. The party was simple, but scrumptious.
One of our favorite things about springtime is our small, but pretty garden. It's filled with blue hydrangeas, and lots of pretty azaleas.
So, it just seemed natural to pull together Mother's Day Brunch ideas inspired by those pretty flowers.
Easy Garden-Inspired Mother's Day Brunch Ideas
Decorations:
Let's start with the decor, shall we?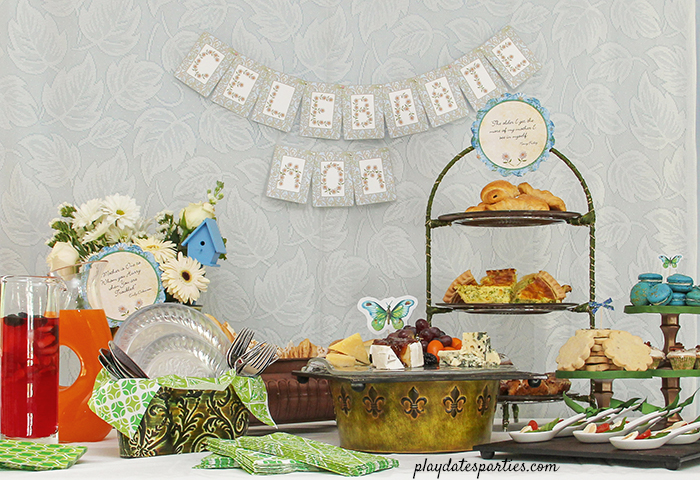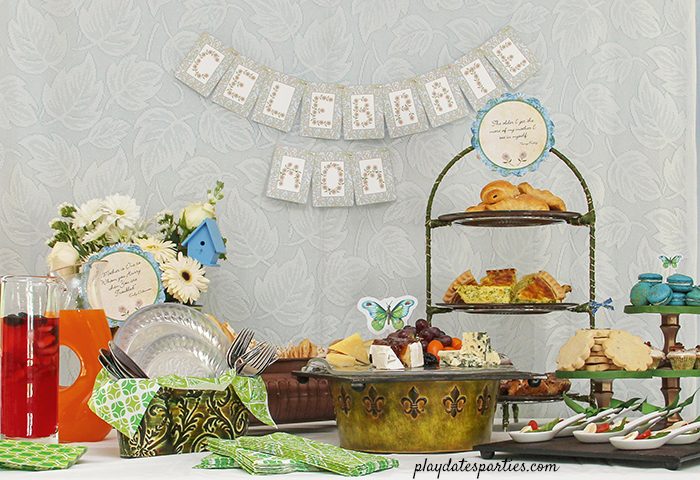 I decided to keep the color scheme simple, based on the blue and green from my favorite hydrangea plant in the yard.
Adding some inexpensive white lace on top of a pale blue bedsheet was an easy, and perfectly feminine backdrop. (see how I made the backdrop here)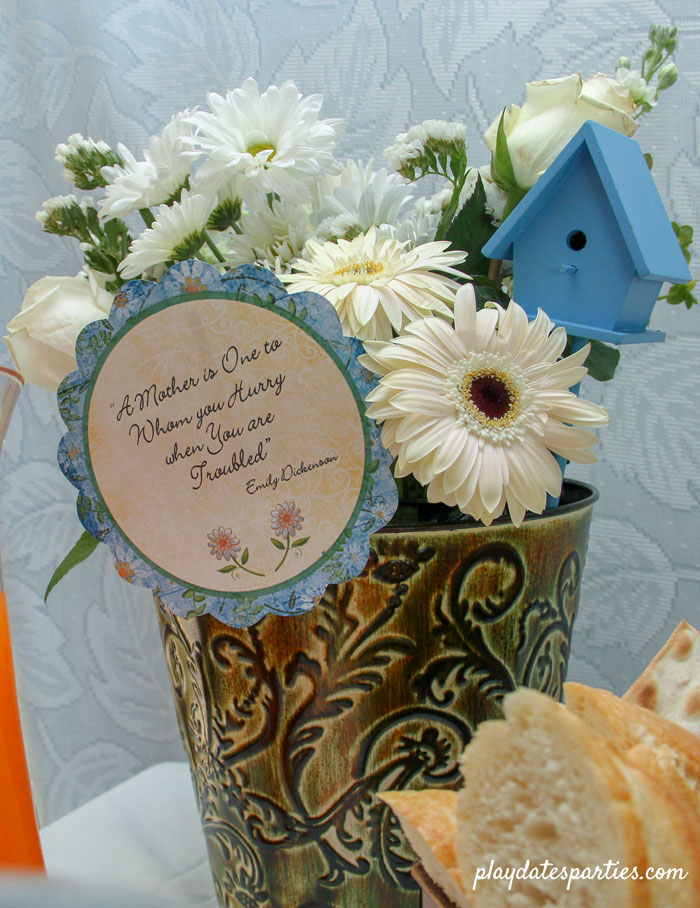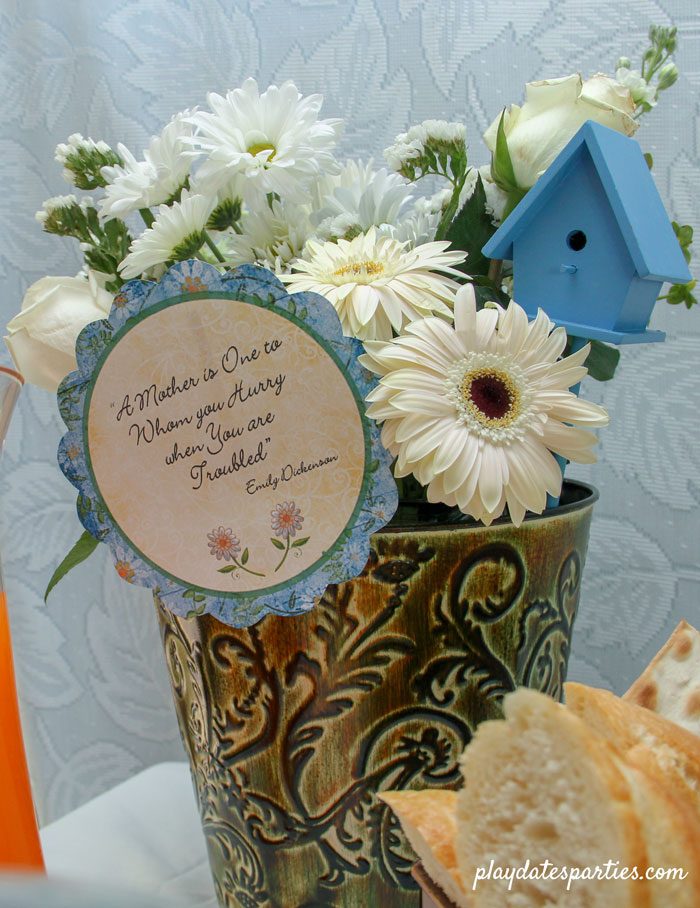 All of the serve ware was in natural shades of green and brown or copper. And a simple bouquet of white store-bought flowers brought the garden inside.
There were plenty of little touches as well:
Quotes about Mothers on flower-shaped prints
Green ribbon wrapped around our three-tiered serving tray (get one that's similar)
Green ribbon tied through the appetizer spoons, and
A simple "Celebrate Mom" banner, spelled out in daisies.
The Mother's Day Brunch Menu: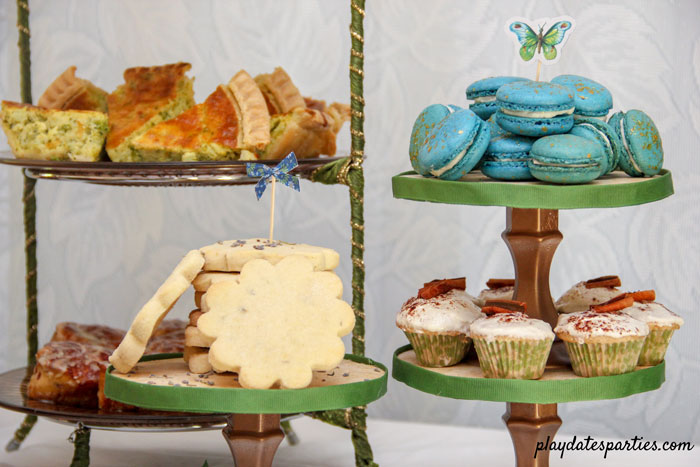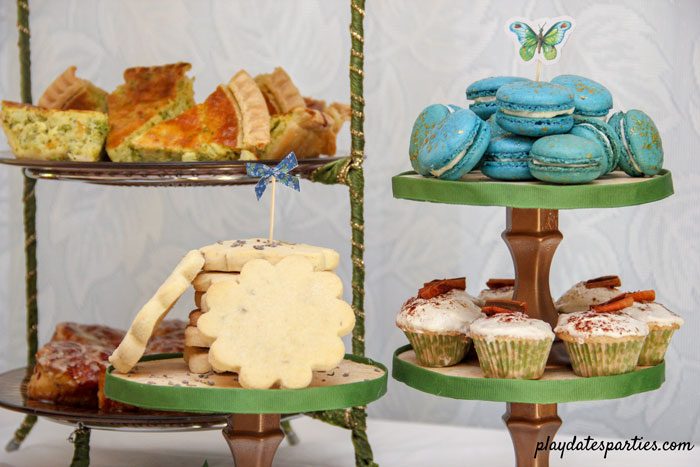 We kept the menu small, but included a good mix of fun twists and easy store-bought fillers:
caprese salad spoons,
homemade blue rose and champagne macarons,
salted Nutella crescent rolls,
lavender shortbread,
french toast mini-cupcakes with maple-swiss buttercream
assorted cheeses with fresh bread and crackers
cinnamon buns, and
Ham and broccoli quiche, cut into wedges.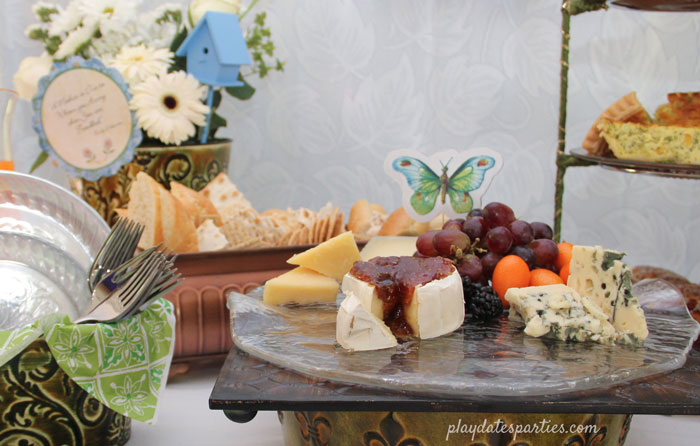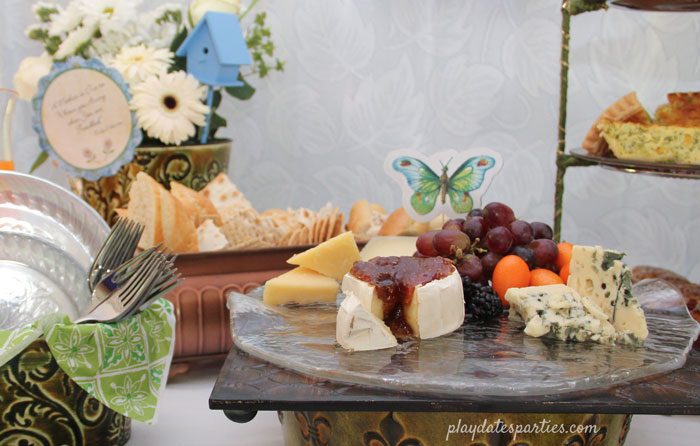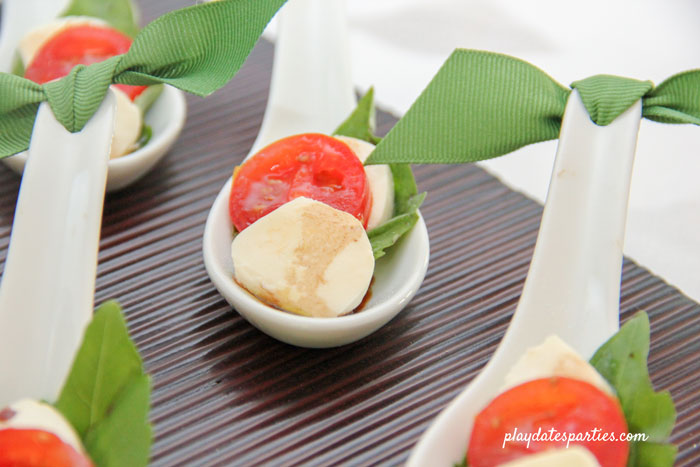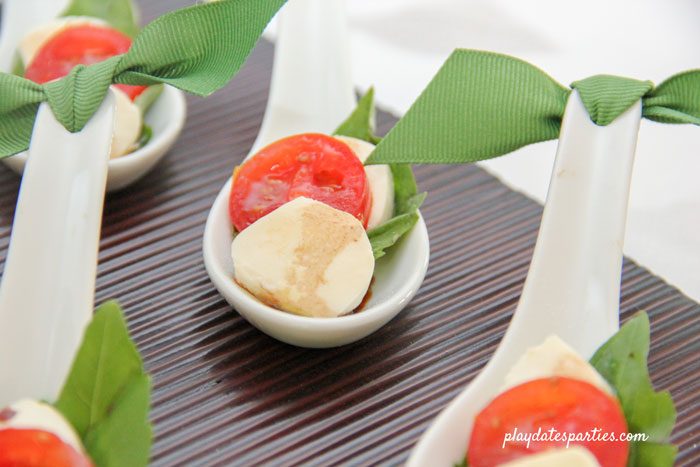 More Mother's Day Brunch Ideas
Want to take things up a notch? Check out this list of Mother's Day Brunch Menu ideas.
Now, It's Your Turn
With these Mother's Day brunch ideas inspired by our spring garden, you can pull together your own beautiful, but simple get-together for your family!
Tell me your favorite Mother's Day brunch ideas!
What would you serve for Mother's Day brunch?