Hosting a birthday party can be stressful, but it's especially difficult when your party is in January. Between Christmas and New Year's burnout, worrying about snowstorms, and the cold weather, it's hard to find January party themes that fit the season and keep your family excited.
That's why we've pulled together these 25+ party themes that are perfect for families with kids born during the coldest months. From sports parties to classic princess parties, these themes will help you celebrate in style without too much fuss.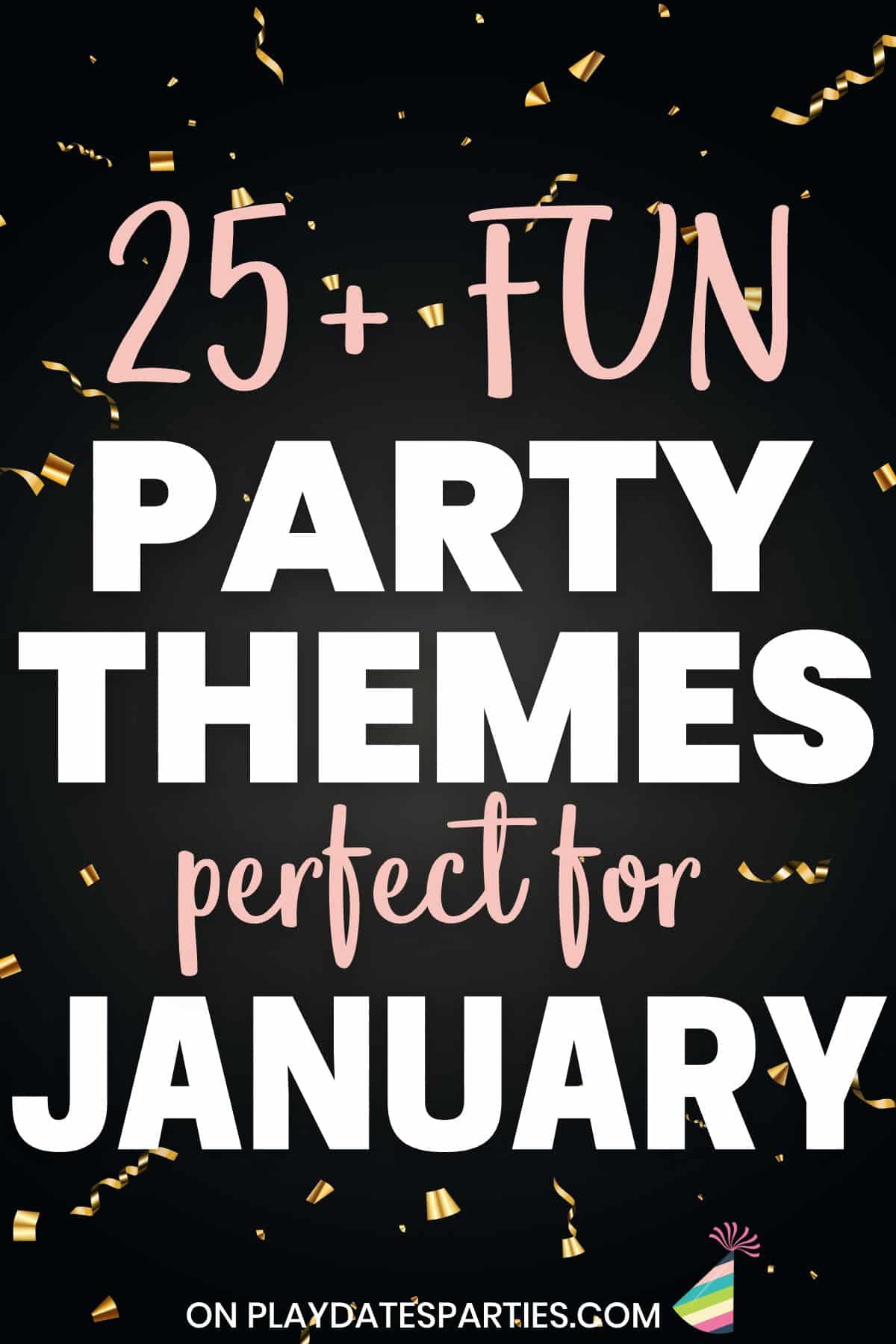 Tips for Hosting a Party During January:
Here are some tips to help make sure you have a successful birthday with as little drama as possible:
Have a backup plan. If snow or bad weather is predicted, have a plan for another date or a party at home if necessary.
Create an activity schedule. Having a structure that includes a few thoughtful and age-appropriate party games will help keep everyone on track.
Keep it simple – If you're expecting a lot of guests, try to keep decorations and activities minimal so that everyone can enjoy the party without being overwhelmed by too much chaos.
Watch out for germs. There's no need to be paranoid, but the winter season can bring a lot of sickness, so taking a couple extra steps to keep everyone healthy can go a long way. Simple ways to do this can include avoiding shared foods (like bowls of snack mix) and having small packs of tissues and hand sanitizer availalble.
Utilize winter elements – Incorporate colors, decorations, and activities that celebrate the season to keep your guests feeling festive!
25+ Best January Party Themes
Celebrate your kids January birthday parties in style with one of these January party themes. From Disney characters for a first birthday to creative themes perfect for older kids and tweens, these party ideas are sure to be a hit.
As you can see, there are many options for January party themes. Whether you're looking for something classic or something more creative, any of these ideas will be a hit with your kids, and will keep your guests entertained.
No matter which theme you choose, make sure it reflects the personality of the birthday child! Try not to stress too much, and have fun!
---