Get your party planner ready! Whether you're planning a birthday, game day tailgate, football viewing party, or even a Super Bowl get-together, you're going to want to remember all of these football party ideas.
We're sharing gorgeous football party setups, fun football party games everyone will enjoy, DIY party decorations (that banner! 😍), and fun game day themed sayings you can use to add a personal touch to your party.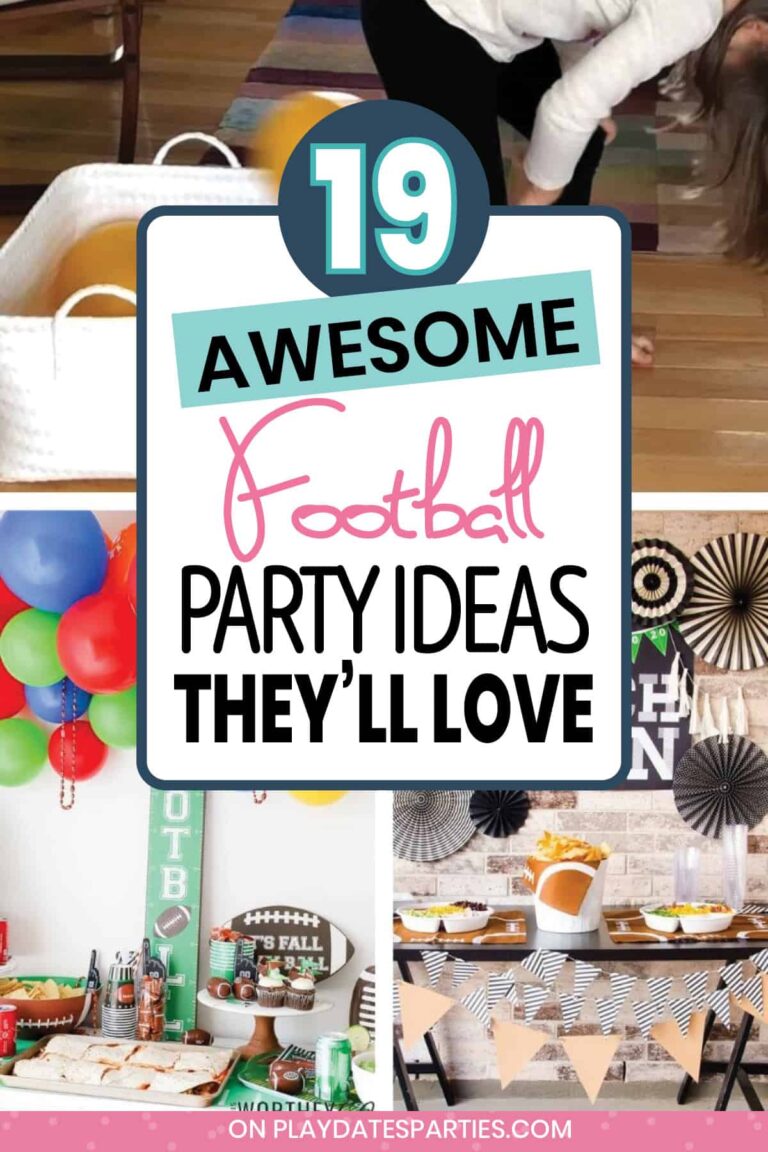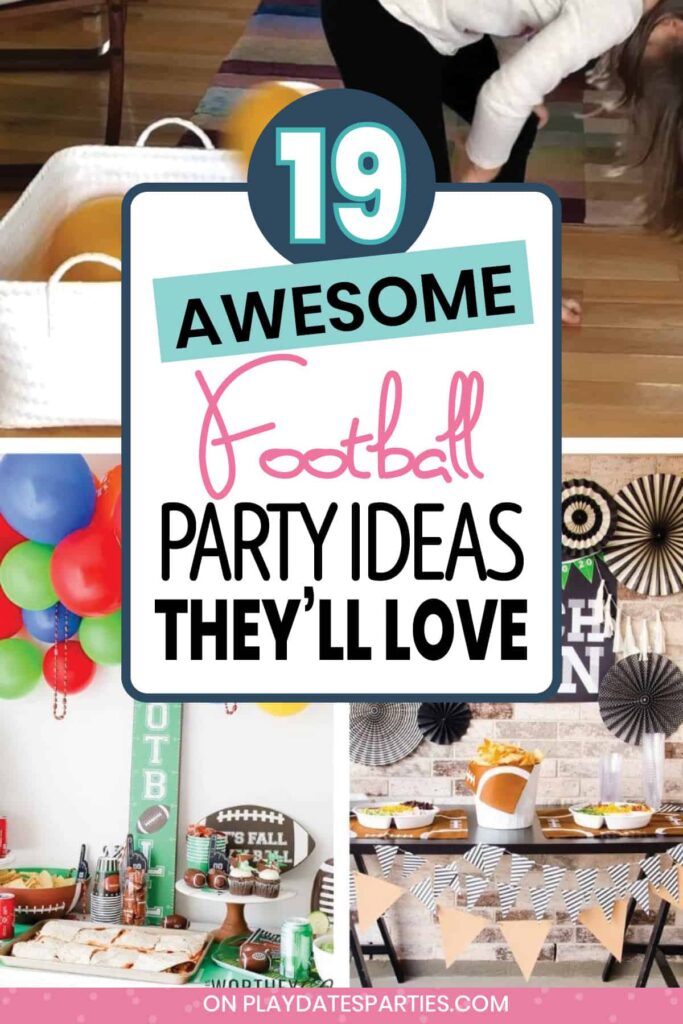 Don't have a party planner yet? You're definitely going to want to grab this free party planner snapshot page. This one page will help you stay on track with preparing your menu and your decorations. It's free for subscribers. Just click the pink button for details.
And while you wait for your party planner, you might also want to grab your shopping list so you can write down all the supplies you'll need after seeing all these ideas.
Don't want to subscribe? No problem. The planner is also available for a small price in my shop.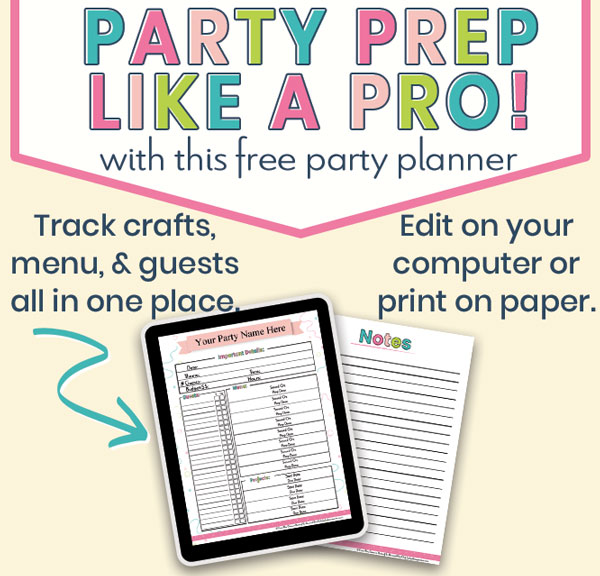 Make Life Easier
Start planning your parties like a pro with these FREE party planner sheets. Click the button below to get your planner sheets delivered straight to your inbox.
Heads Up! This post is all about the Football Party Decor and Games.
If you're looking for football party food, you'll definitely want to check these out:
Awesome Super Bowl Decorations to find on Etsy – Make your party look fantastic while supporting small business too.
40+ Winning Game Day Appetizers to Enjoy – If you're looking for smaller portions to enjoy, here are some of the best Super Bowl appetizers- including dips, wings, sliders, and more.
(Coming soon!) Football Food for a Crowd – These 15+ recipes are awesome when you're cooking game day dinner for a crowd.
Delicious Game Day Desserts – Whether you want cute football shaped snacks, or easy single serve sweet treats, these super bowl desserts are sure to please.
Football Party Ideas that Won't Leave You Looking Like a Rookie
This post was originally published on February 1, 2012. It has been updated with new content and improved photos.
---