Balloons are a great way to decorate for any occasion. They come in all shapes and sizes, colors, and designs that can match your party's theme. And forget about the trip to the party store, because decorating with balloons without helium is easy, and the results are stunning.
So if you find yourself without any helium on hand give these 7 fun ideas a try. You just may decide to stop using helium for all your parties.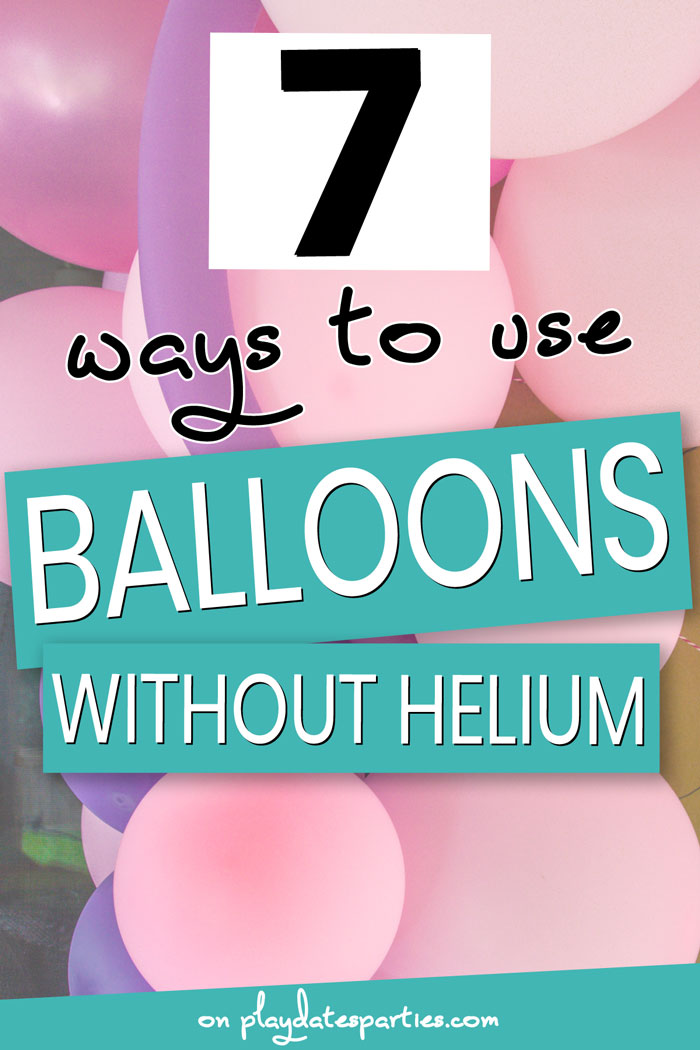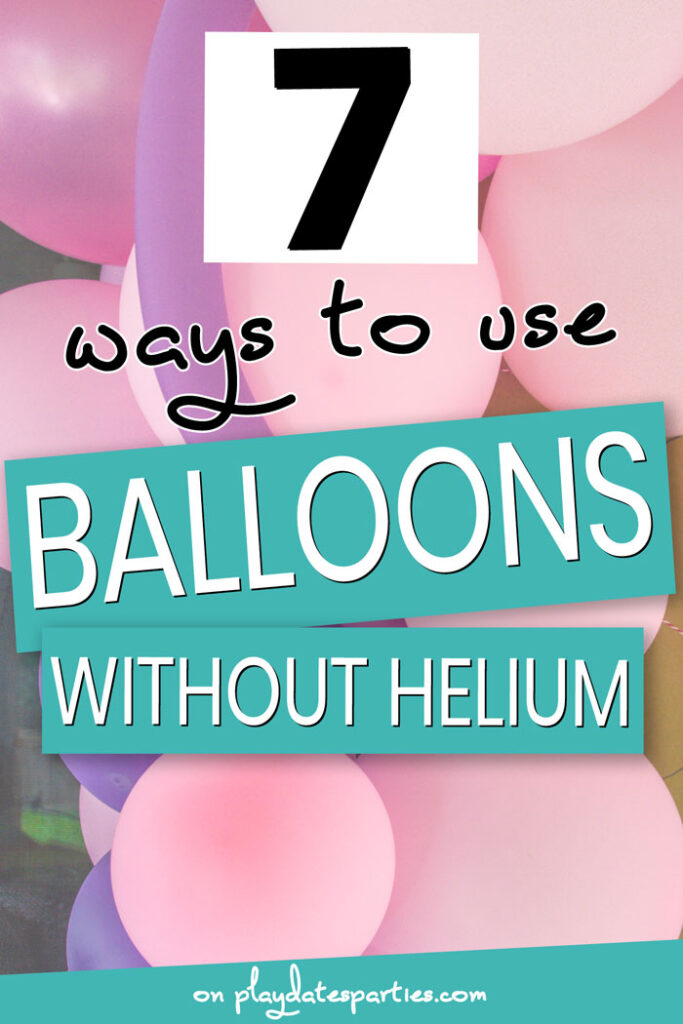 Confession: I don't like using helium balloons for parties.
Well, okay, let me clarify: I believe that balloons filled with helium are an unnecessary use of precious party prep time and stress.
Helium-filled balloons are so finicky:
You have to place an order for the balloons, or you risk not getting the ones you want
They must be picked up on the day of the party…adding yet another thing to your to-do list,
You can buy a helium tank and fill the balloons yourself, but that's still another same-day task,
Of course, there's also the global helium shortage making it even more difficult just to find helium filled balloons these days.
Most frustrating is how kids are always disappointed when the balloons stop floating by the next day.
On the other hand, kids parties and balloons go together like ice cream and cake. You can have one without the other, but together, they're magic.
So, I'd much rather focus on decorating with balloons without helium instead
And, you know what, with a little bit of creativity and outside-the-tank thinking, there are TONS of options. You can even make the balloons look like they float without helium!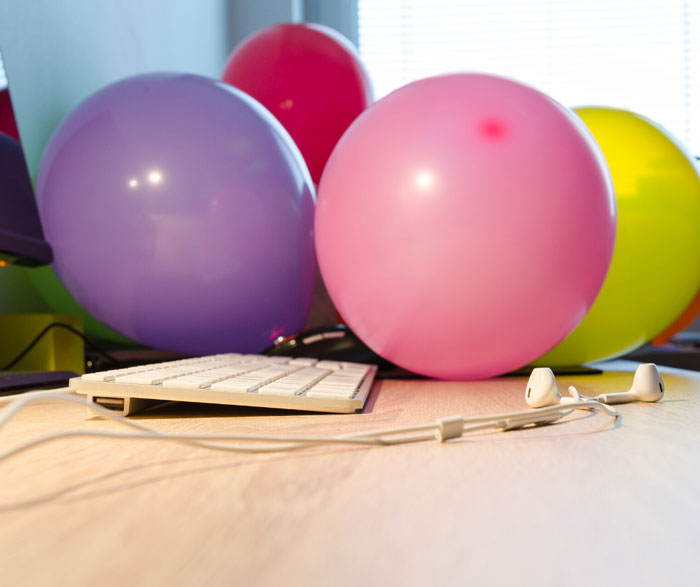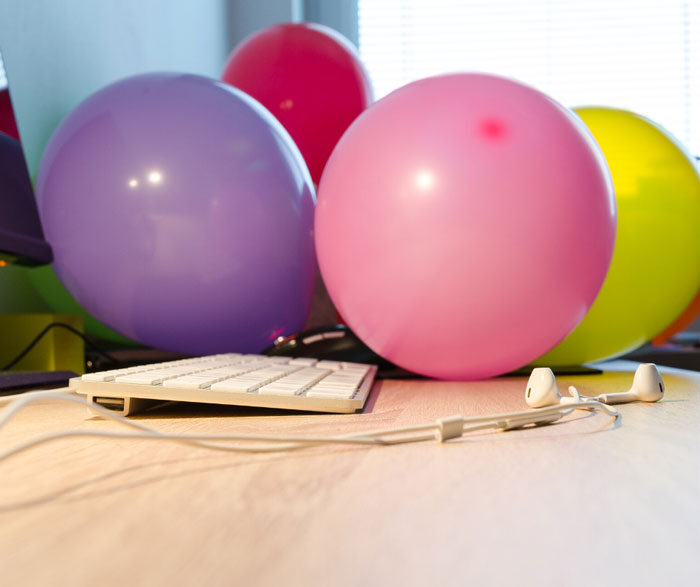 First, Let's Talk About Logistics
Most of these decorating techniques are going to require a lot of balloons to make an impact.
As the Lady Dowager said: "Nothing succeeds like excess." And that's definitely the case when decorating with balloons. So it's important to think about how much time it will take to make your balloon decorations and how to keep your project organized.
How to Inflate Your Balloons
There's always the classic option of gathering the family together and huffing and puffing together to blow up your balloons. But if you're limited on time, here are some other options for you:
Everyone I know that has a balloon pump loves it. I used this pump for my daughter's birthday last summer and it was a massive time saver. My kids and I filled over 100 balloons in about 30 minutes. (And the kids thought the pump was a lot of fun too, which is a whole different level of helpful.)
In a pinch, you can use a can of compressed air to blow up balloons. It even works with the skinny animal-making balloons.
If you have a shop vac, you can also check out this awesome idea.
Can You Inflate Your Balloons The Day Before?
Generally speaking, yes, you can inflate your balloons the day before. And you can even assemble some of these decorations in advance!
That said, there are a few tips to keep in mind:
Cheap balloons may not hold up as well. You'll want to make sure you get balloons that are sturdy enough to prevent leaking too much air overnight.
As long as you don't inflate your balloons too big, placing them in clear trash bags helps to keep them from taking over your home.
Use clear trash bags or clear balloon drop bags to keep your balloons organized by color so you can quickly grab the exact balloon you need when decorating.
If you have enough car space, using trash bags or clear balloon drop bags also makes the balloons easier to transport if you're partying somewhere else.
Decorating with Balloons without Helium | 7 Fun Ideas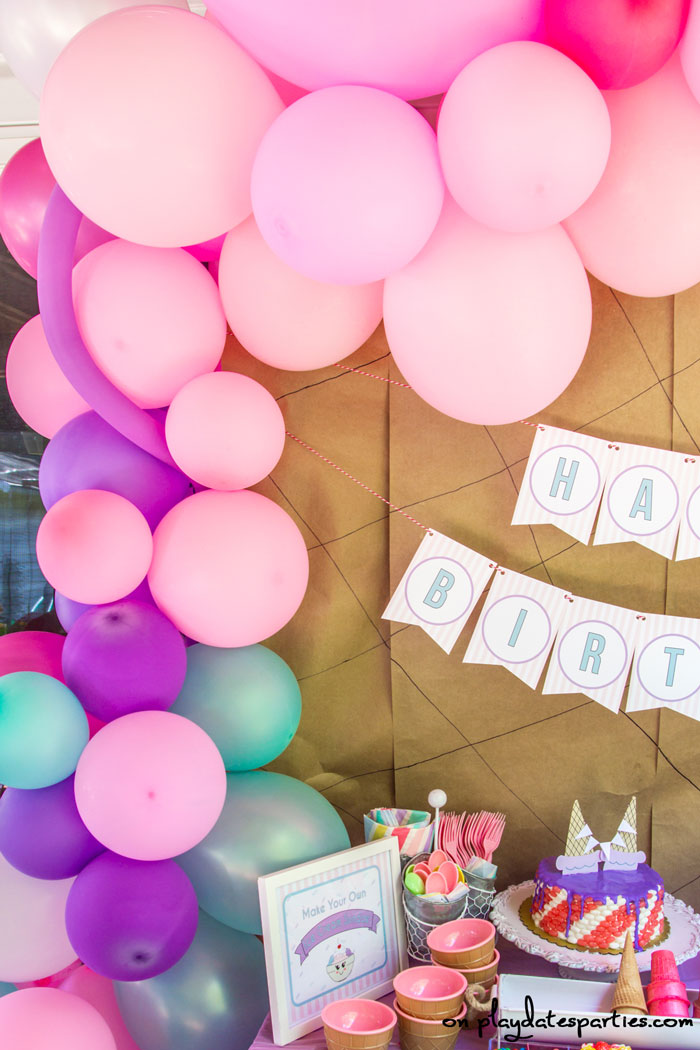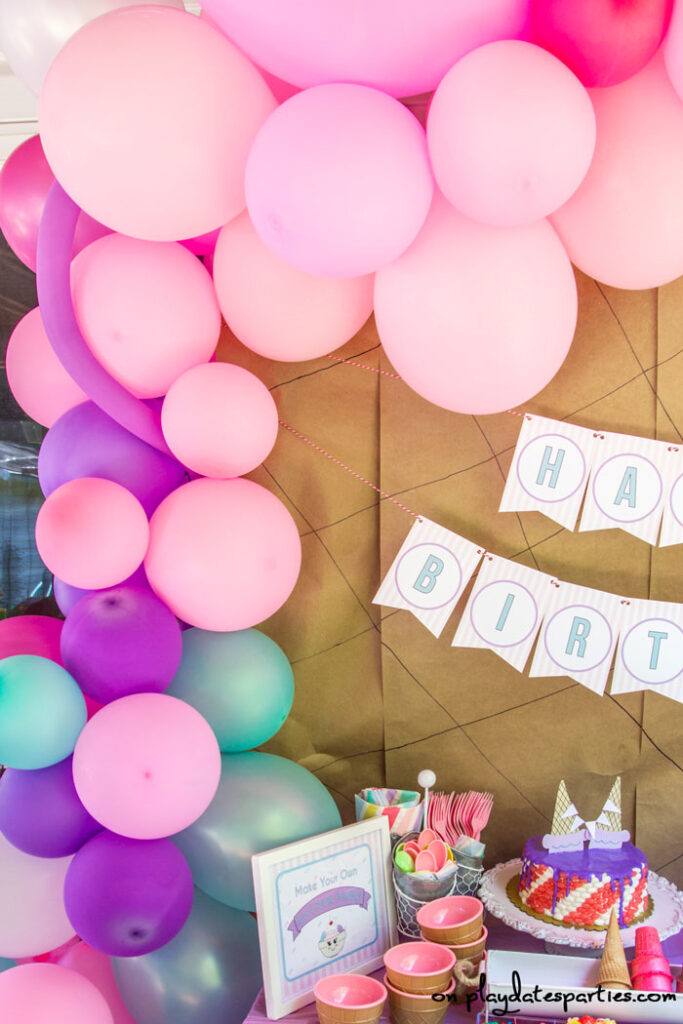 Make a DIY Balloon Arch or Garland
Balloon arches are hugely popular right now, and for good reason. They make a massive impact with inexpensive materials. The balloon arch you see here was my very first – and a complete learning curve. You can read all about it here.
Helium Free Balloon Art
Similar to balloon arches, balloon art uses an abundance of balloons to create the look of some other object. They can be turned into columns, flowers, or even giant displays like this amazing balloon pineapple. If you're not sure about making balloon art yourself, there are plenty of professionals that can help you out, too.
Make a Balloon Garland
Can I tell you how much I love this idea? Honestly, I can't wait to give it a try with my kids' parties this summer.
Simply hang balloons without helium (just plain old air) on a string, and then use some hooks to hang them up high. You can make it even easier by using strong thread and a needle to string your balloons.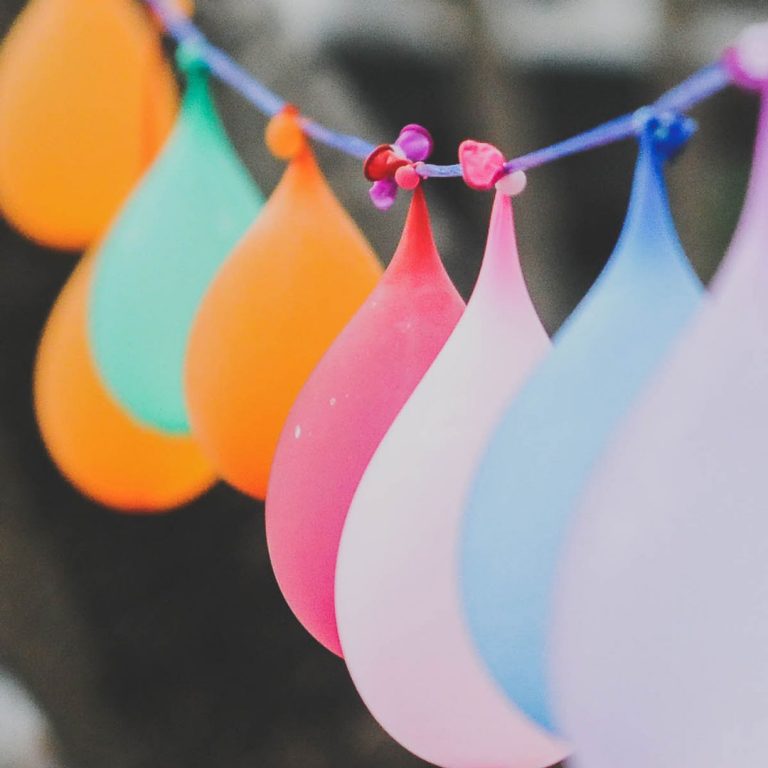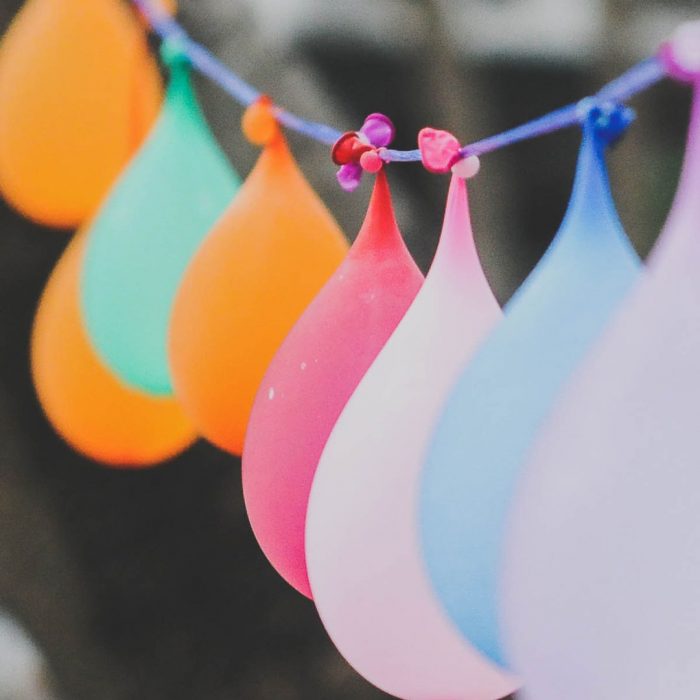 Want to take it a step farther? Make a water balloon garland! We're definitely going to put this on our list of summer activities to try this year. So I'll be sure to update on how to make sure the string is secured properly and how to keep it from sagging too much.
Hang Balloons From the Ceiling
Now this display is just stunning, isn't it? Hang balloons without helium upside down from the ceiling. And it still gives the feel of floating balloons, but without the expense. And all it takes is a little clear tape and some ribbon. (You could even try some monofilament to really give a floating effect) Easy peasy!
Make a Grand Entrance
This is a slightly different take on the same technique above. But instead of hanging the balloons from ribbon and the ceiling, this pinner used streamers and hung them in the doorway. How fun would it be to enter a party that way?
Use a Net
This option is amazing for mermaid, beach, or luau themed parties.
And I've seen nets used to hold balloons not only on the ceiling like this picture, but also vertically on a wall behind a buffet table. Designers have even used nets to create a balloon arch effect, too. Talk about an inexpensive and stunning backdrop!
Bonus: The net also makes it easy to add embellishments like clips, flowers, and tissue paper pom poms without having to add any more hooks or holes to your walls.
RELATED>>>>FIND MY FAVORITE WAY TO HANG DECORATIONS WITHOUT DAMAGING WALLS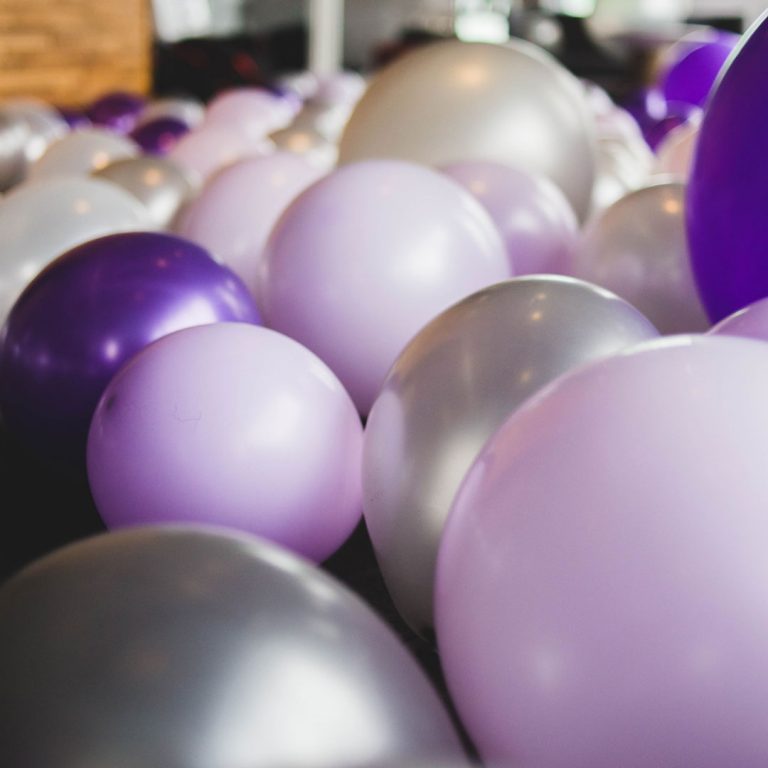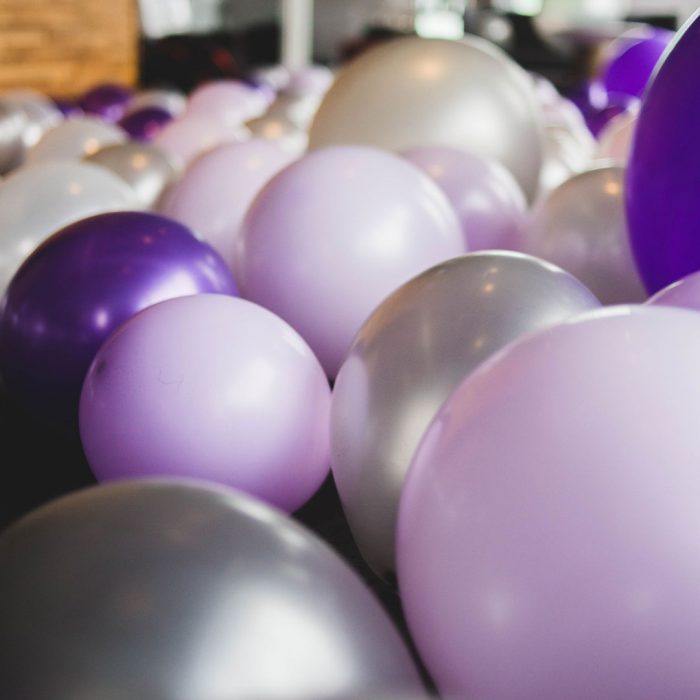 Fill the Floor
By far the easiest option of them all…fill balloons up and then just let them float around the floor.
The nice thing about this is that it basically doubles as a party activity. Kids can play for hours with balloons!
Just be sure not to do this for parties with toddlers and little kids that still put everything in their mouth. If a balloon pops it can be a safety hazard.
More Awesome Party Planning Tips:
Now It's Your Turn
You can take any of these ideas for decorating with balloons without helium and adapt them for your party. The possibilities are endless with just a little bit of creativity (and a good air pump).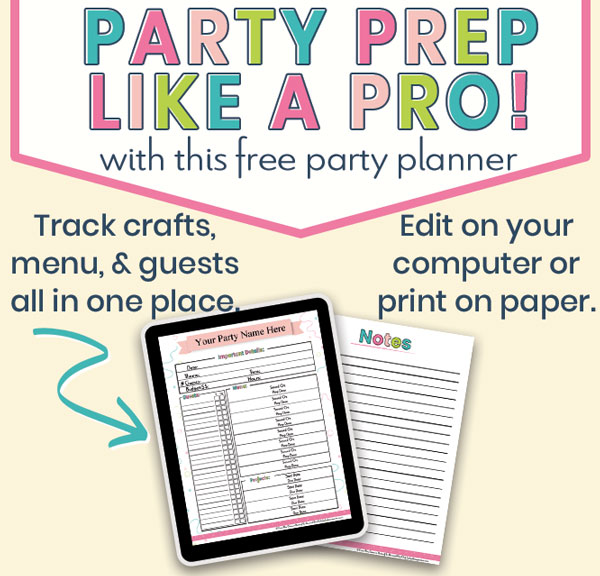 Make Life Easier
Start planning your parties like a pro with these FREE party planner sheets. Click the button below to get your planner sheets delivered straight to your inbox.
What's your favorite way to decorate with balloons?
Which method of inflating balloons do you like best?
---