I hate my master bedroom. In fact, I've hated it almost the entire time we've lived in our house. We moved in nearly 10 years ago. That's a long time to hate your bedroom.
Bedrooms are supposed to be sanctuaries; places to rest and relax after a long day. They should function well, while also being beautiful to look at.
In nine years, our master bedroom hasn't been either of those. It was the last room we decorated after moving in, and our we were already tired of decorating the rest of the house. We just wanted it done and we wanted it done fast.
So we tried to play it 'safe', while also trying to save money. We painted the walls what we thought was a safe beige color, and used whatever leftover artwork we could find to decorate. In the end, I was so relieved to have the house complete, that I didn't care how the room actually looked.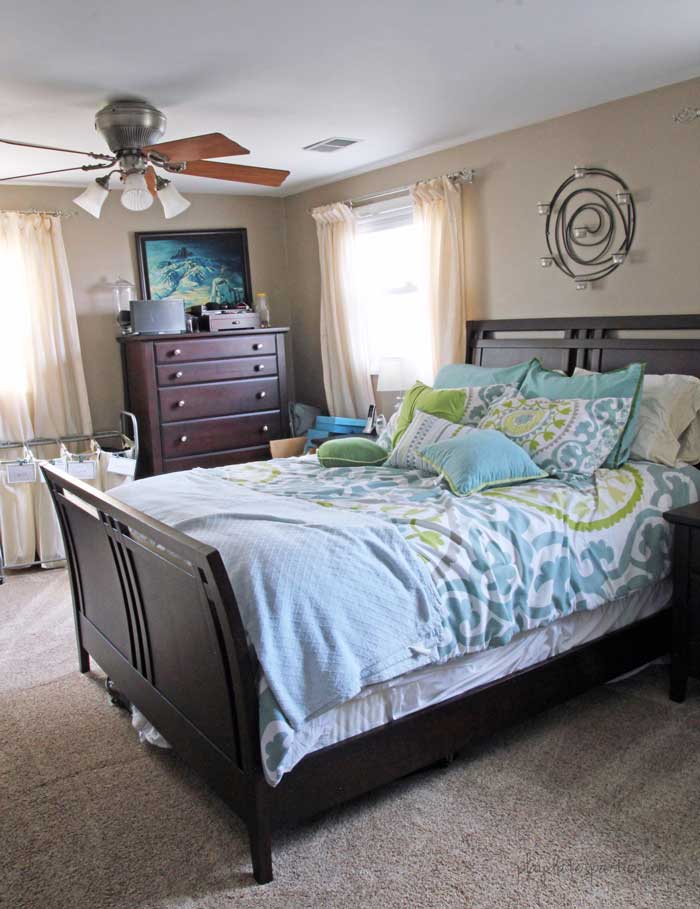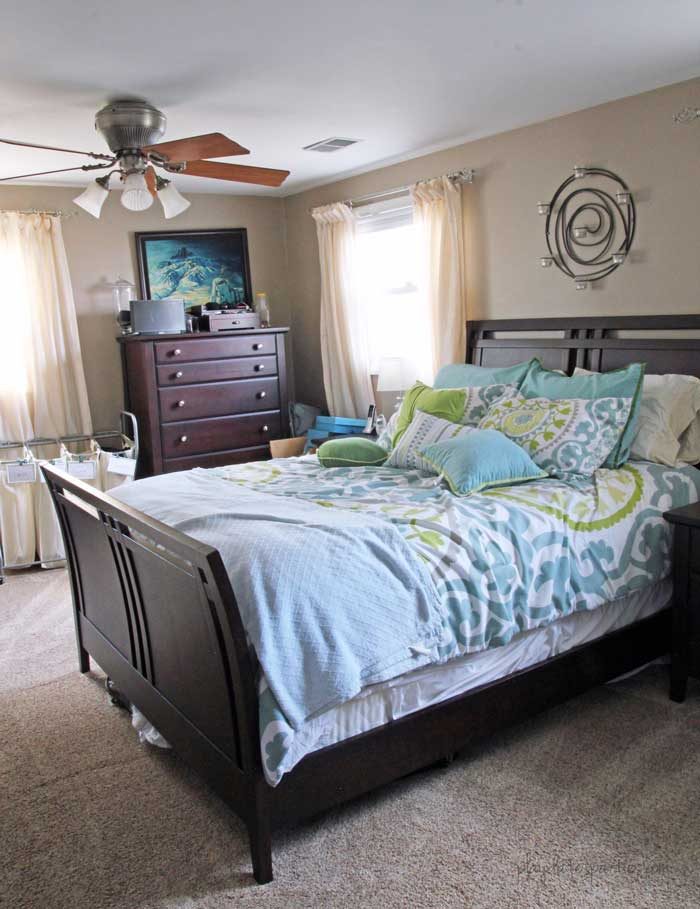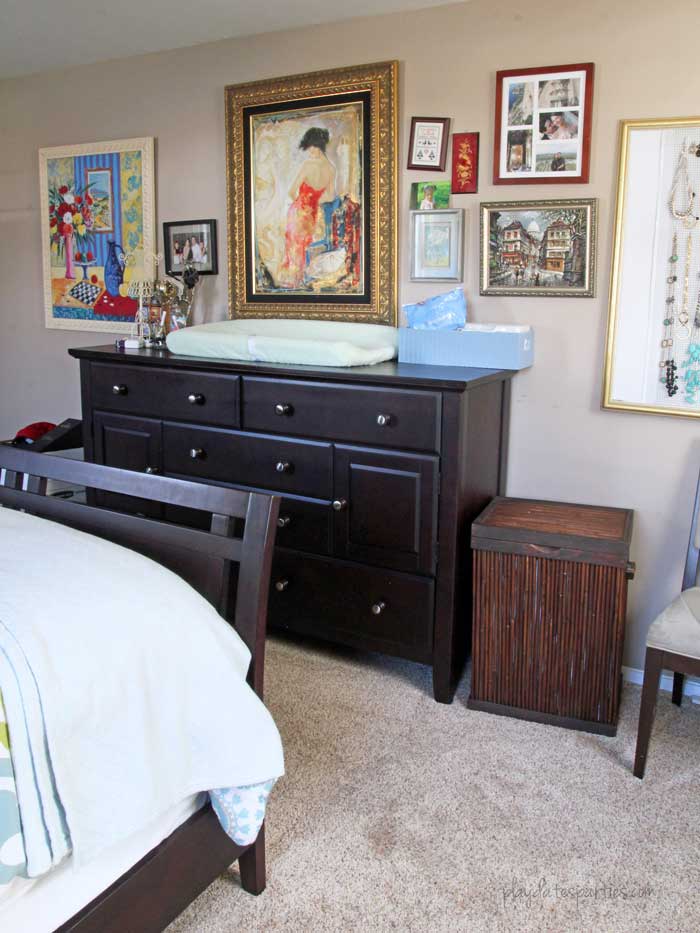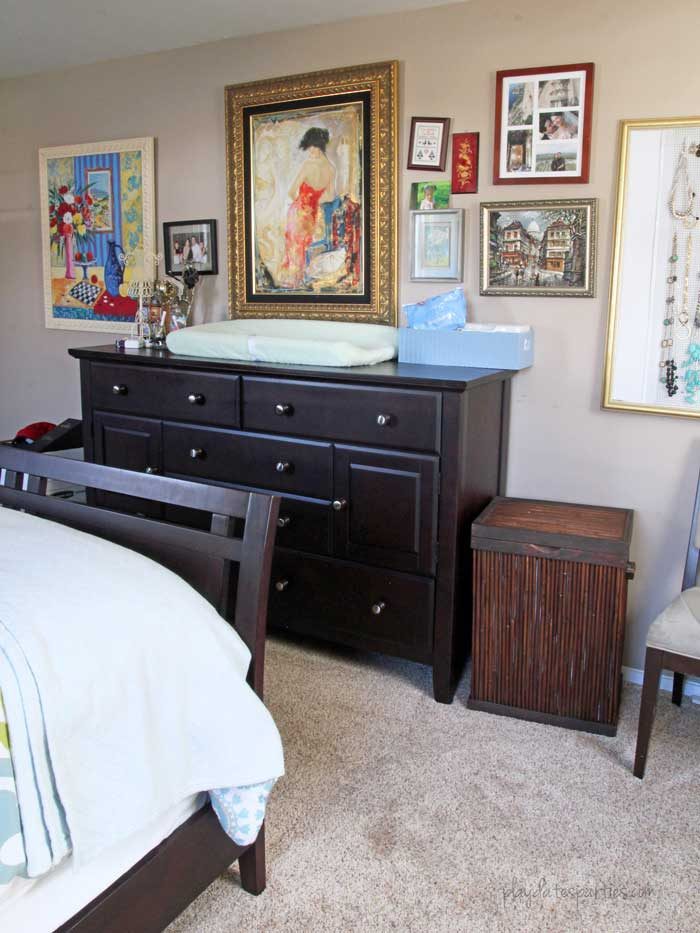 It's not that the room necessarily looks bad…it just looks so blah! It's uninspiring and I finally had enough and decided that this spring's One Room Challenge is the perfect time to completely re-do our bedroom. For those who don't know, the One Room Challenge is a design challenge hosted by Calling it Home twice a year, in which 20 featured bloggers, and many more guest participants completely renovate a room in only 6 weeks. Last spring I did our entire, two-story backyard and in the fall, I participated by re-doing our linen closet and open storage nook.
Planning for this master bedroom renovation started back in January. The thought of re-doing our master bedroom was just too exciting to wait much longer. I was all set to go, roughly following the design plan formula I used for our linen closet renovation, but quickly got stuck in my tracks.
You see, none of the master bedroom images I saw felt right. After spending hours searching Pinterest, Google image search, and design websites, I couldn't find a single master bedroom photo that I just loved. Sure, it would have been easy to give up, but instead, it was time to try some different tactics to create a design plan worth loving.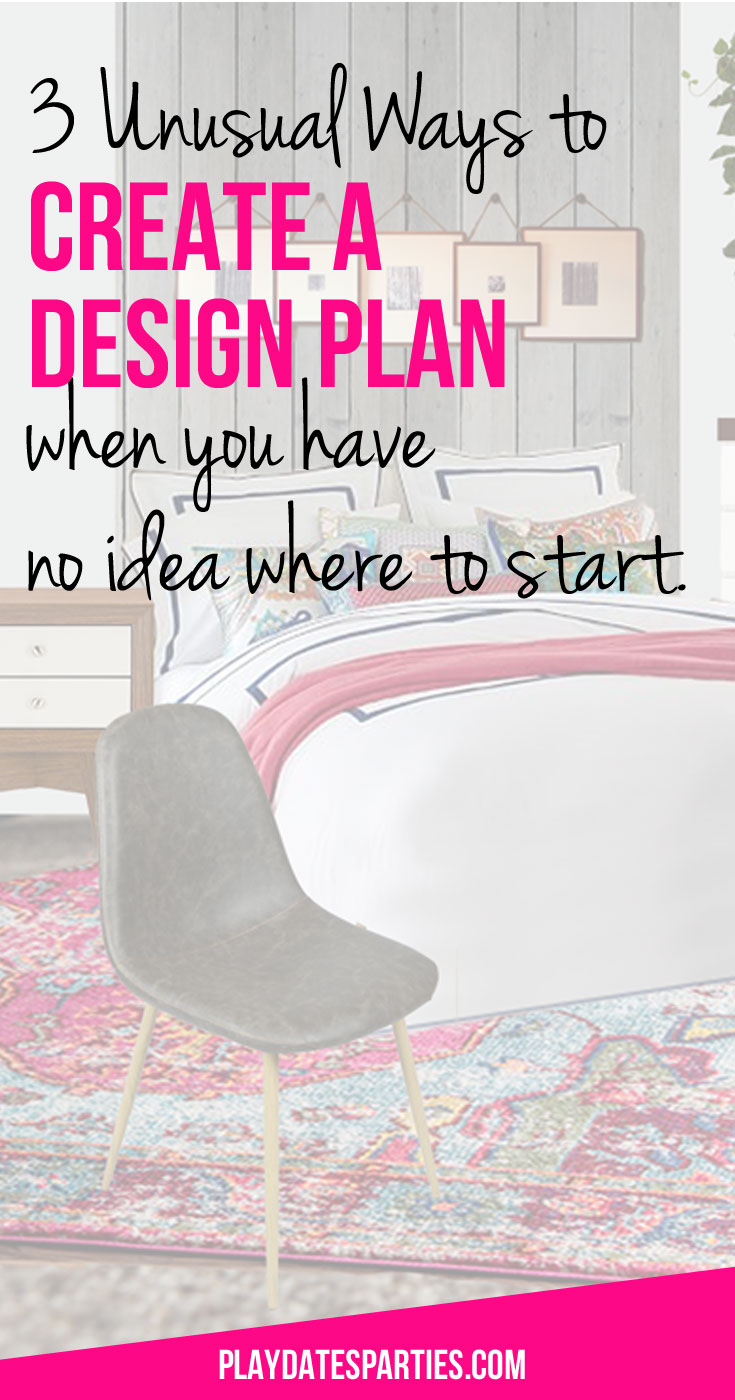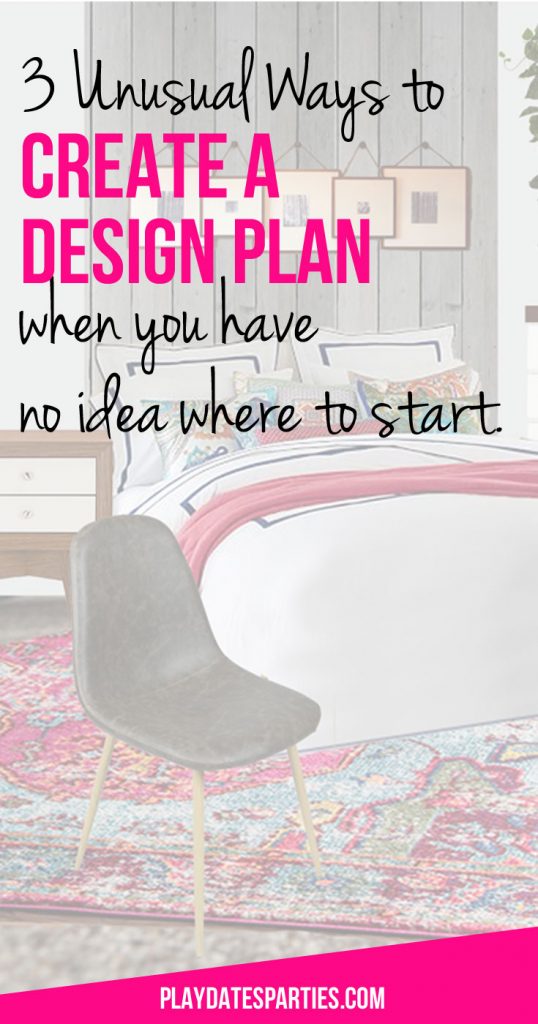 3 Unusual Ways to Create a Design Plan, When You Have No Clue Where to Start
1. Identify What's Bothering You Most and Look Just for those solutions
If you absolutely hate your space (like me), then this will be a fantastic starting point. First, make a list of all the problems you have with your room. Once that's done, prioritize what you want to fix and search for design solutions just for those problems.
The 3 Things I Hate Most About Our Master Bedroom: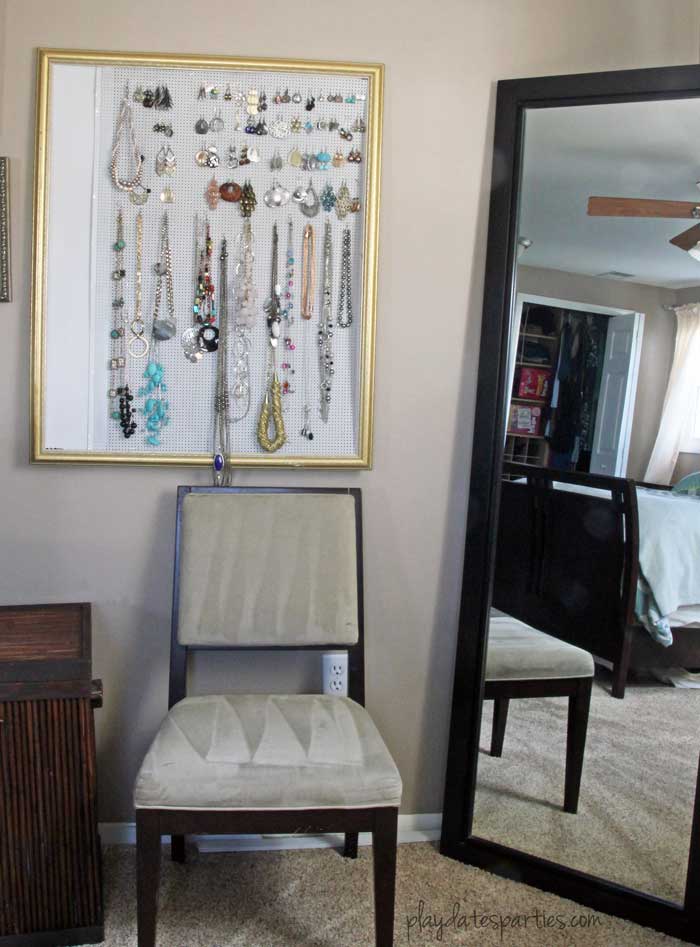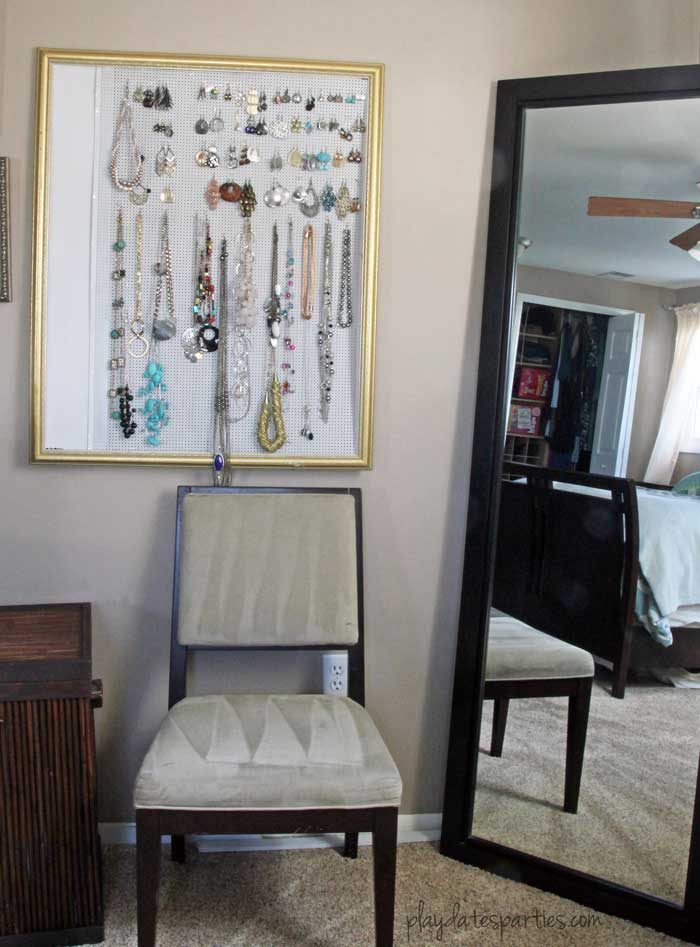 The Beige walls. When we moved into our home, beige was still considered the go-to neutral. I never liked beige, but gave it a shot in our master bedroom. In the end, we painted the room a color that was far too dark for the space. To make matters worse, the beige paint makes the trim look dingy. Please excuse me if I'm still feeling too burned to try the new greige tones.
I made a decision early on to use our favorite gray, Valspar's Polar Star. We've painted all the kids' rooms in this color, and found that it's a fantastic cool neutral.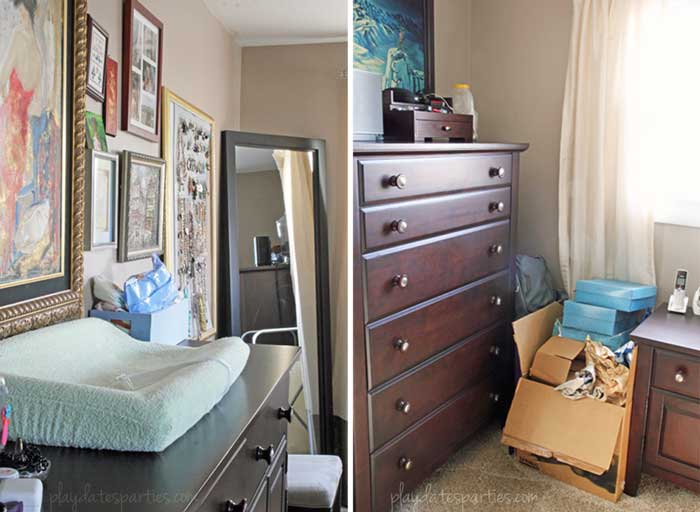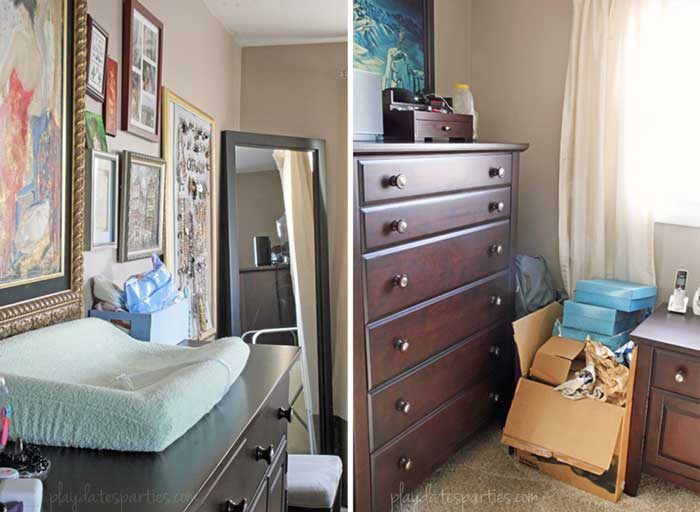 Overtaken by Stuff. Other aspects of the house have crept into our room. My dresser is still set up as a makeshift diaper changing station (which we no longer use) and we have family heirlooms stashed in the room just simply because we don't know where else to put them.
Our closet is stuffed to the gills. And since our linen closet is super small, we also store many toiletries, bath towels and bed linens in our bedroom.
After thinking about it, we're planning to completely change our storage plan. All of the furniture in the room is going to be replaced. The current bed, that is too low for any storage solution, will be replaced with a king-sized storage bed, or at least a bed that will allow for at least some storage containers.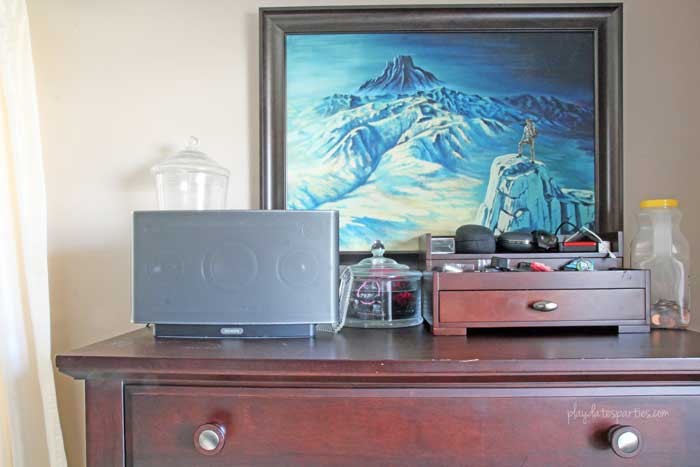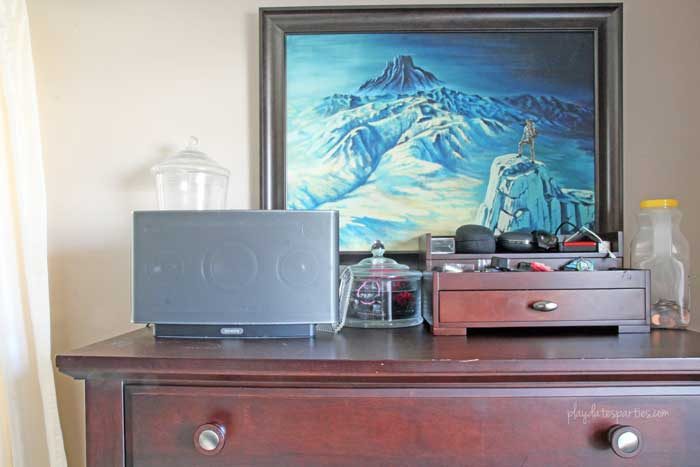 Design that is too Traditional. Between the dark beige walls, the dark furniture, and all the ornate frames in the gallery wall, the design just feels too formal. The Husband prefers mid-century and modern design, and I lean toward design with lots of color and texture. Generally, those design styles aren't too formal. And since we aren't really formal people, living in a formal space just doesn't fit our personalities.
The new furniture will reflect our more modern and eclectic style, with lighter walls, and brighter pops of color in fabrics and accessories.
2. Look for Inspiration Pictures that Show How You want Your Space to Feel (Even if You Don't Like the Look)
Have you ever looked at a photo and said, 'I love the way that looks, but I couldn't live in it'? That's the way I feel about many master bedroom photos. While you may think that they are just pretty pictures to look at and toss aside, those images are worth something. They speak to you on some level that you may not realize.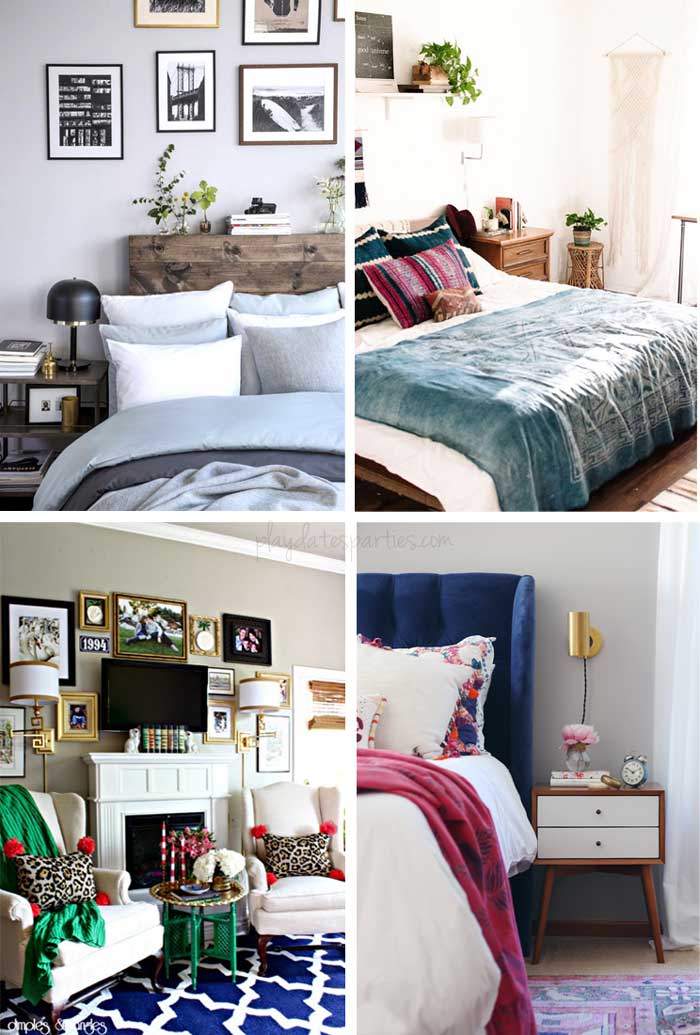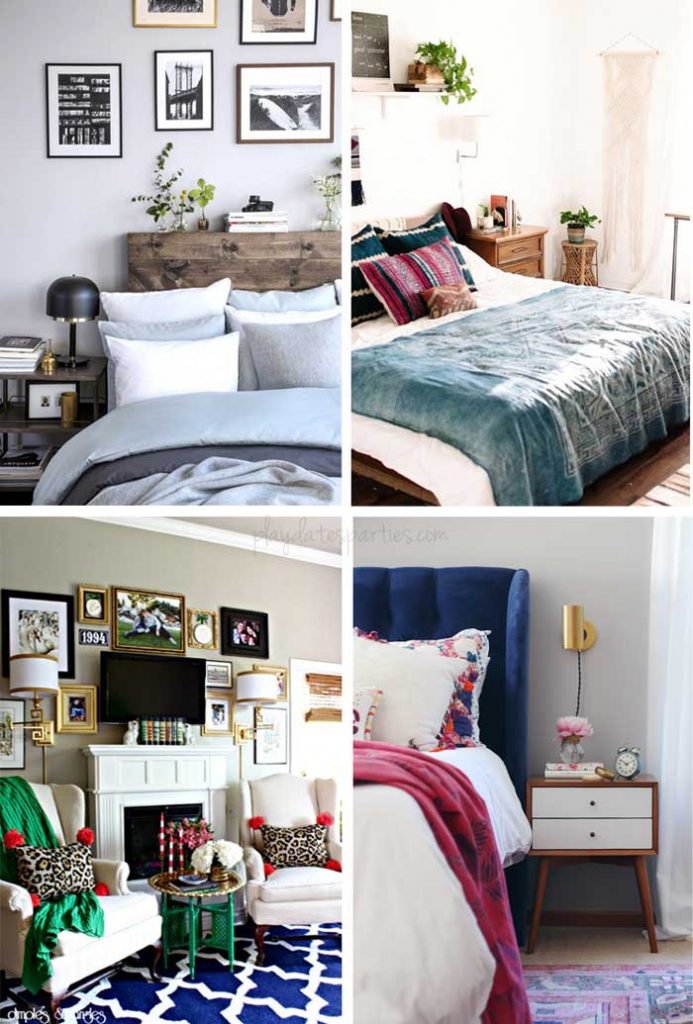 Original Inspiration Photos via (House of Hipsters, Design Sponge, Chic Deco, Dimples and Tangles)
All of the bedrooms above caught my attention for one reason or another, but didn't quite feel right altogether. That said, I love the mix of patterns and bright, jewel tones, mixed with the warmth of wood.
3. Search for Inspiration Rooms based on a Single Decor Item
Yes, I'm saying to design a room around a single item, whether that is a favorite vase, fabric, rug, or color.
It may seem silly to design a room around a single decor item, but it can be a surprisingly effective way to open your eyes to new design styles. The Husband's grandmother knitted us a gorgeous white afghan for our wedding. We never used it, for fear of it getting ruined by kids. But this just seems like the perfect time to pull it out of storage and put it on display.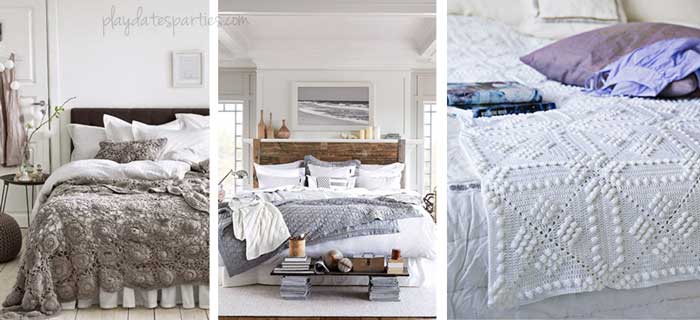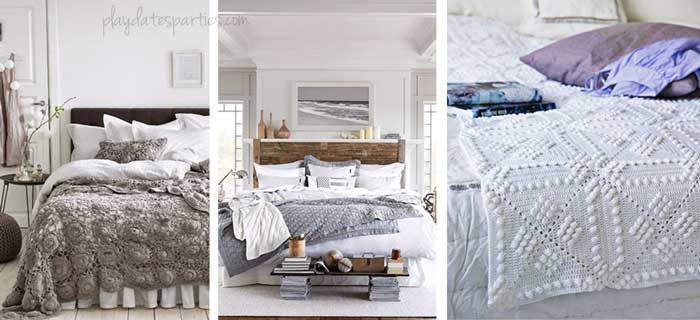 Inspiration Photos: (South Shore Decorating, Hendesverden, Home Bunch)
From this collection, I noticed how my eye is drawn to clean and light colored spaces with plenty of texture. This is also the search that got me thinking about clean wood headboards.
Pull it all together
After looking through ideas and inspiration from all these different sources, you should be able to figure out a general idea of what you like. You may also notice some of the individual ideas that you want to incorporate. And if you've got access to photo editing software, you can take that inspiration and come up with a cohesive design plan that is taylored just to your renovation. After all that inspiration above, this is the design plan I ended up with.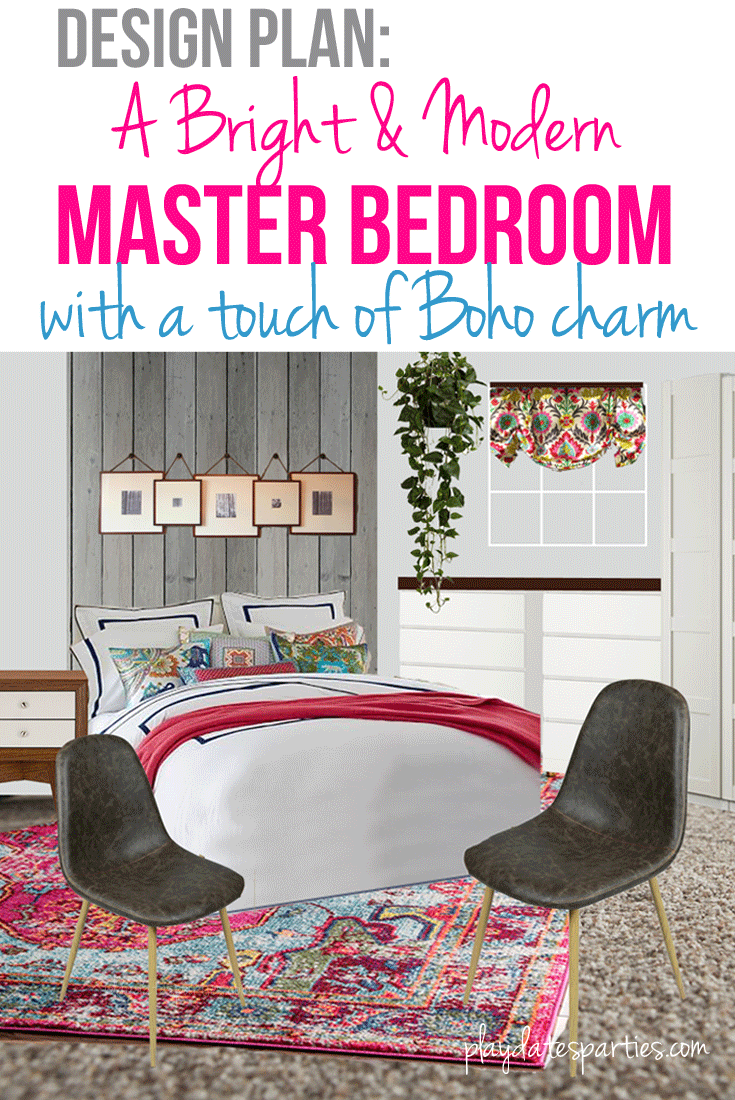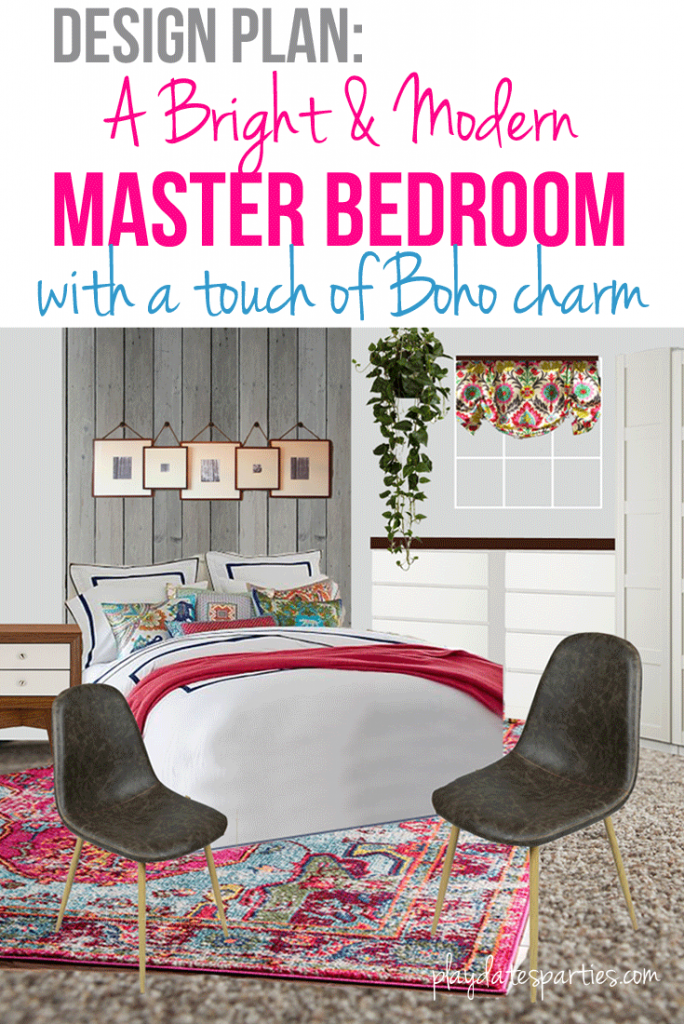 (Sources: Nightstand, Bedding, chairs, rug, short dressers, tall dressers, window treatment)
It's full of clean lines for a modern aesthetic. But there's plenty of color with a bold rug, colorful pillows, and a bright window treatment. Obviously, this will require a lot of work to complete, but I can't wait to see this design plan come into place.
Honestly, it will just be nice to say that I no longer hate my master bedroom.
Our Punch List
Clearly, we're going for a BIG change to this room, so the next several weeks are going to be incredibly busy. Here's a list of what we have to get done:
Paint Room
Install new closet wall
Paint trim
New bed & linens
Make curtains & update curtain hardware
Install accent wall
Paint closet
Install shoe shelves in closet
Install pocket mirror
Make or purchase covers for chairs
Frame accent above bed
Find or make nightstands
Figure out space for laundry
See the Entire Renovation Process:
---
---
I want to extend many thanks to the readers who have enjoyed renovation and home DIY posts over the years. Unfortunately, in January 2018 I was diagnosed with Stage II breast cancer and had to stop doing home renovation posts due to treatment.
Since that time, my focus has been on making this website an amazing resource for the everyday mom's parties. Due to their popularity, the DIY posts and tutorials will remain on the website, but comments are now closed. Thank you again and I wish you the best in your DIY endeavors!