With a neutral textured palette, this modern boho master bedroom shows that you don't need to have a huge bedroom to have function and beauty. Don't forget to check out the customized Ikea storage wall, tassel trim pillows, and bold black striped accents.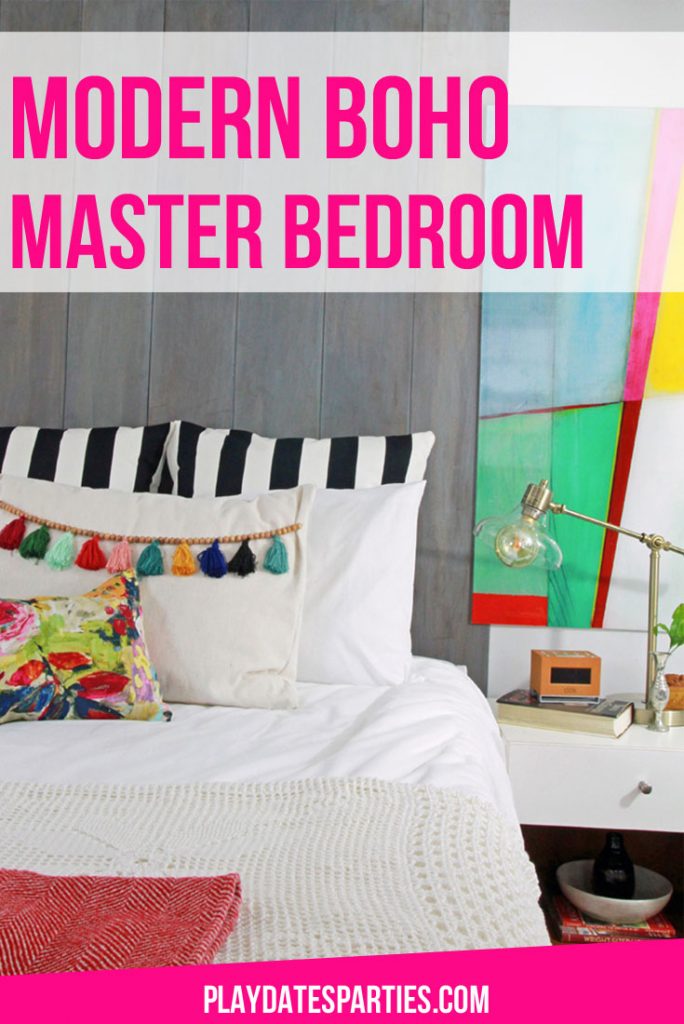 I spent 2 hours ironing on Tuesday.
That's about 2 hours more than I ever want to spend ironing. But it was worth every minute because I was ironing our new duvet cover, pillow shams, and bed skirt for our now finished master bedroom renovation!
This was probably the most difficult One Room Challenge that I've ever participated in. So many projects when wrong over and over again, but we figured out how to make it work. Let's take a look at where we started: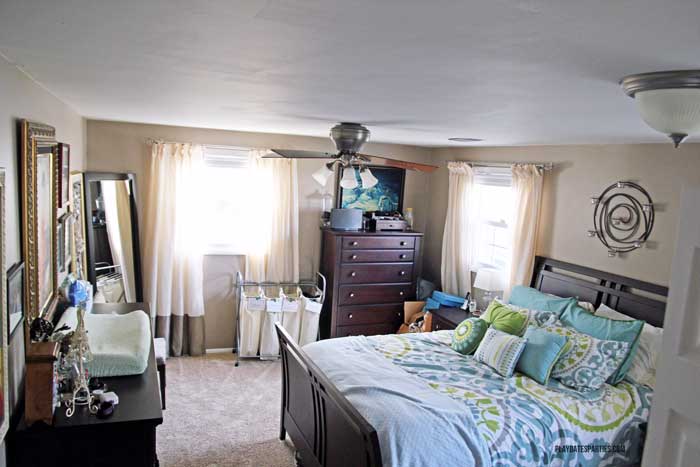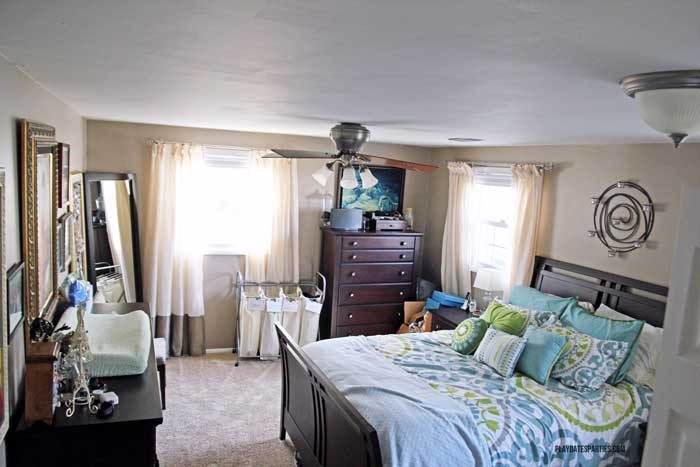 Just one and a half months ago, the bedroom walls were covered in an odd shade of beige. Our dark furniture was both too large and too formal. And we weren't organized at all, with family heirlooms shoved in open corners and a makeshift changing table on the dresser top.
Six weeks later, this is what I see when I enter the room: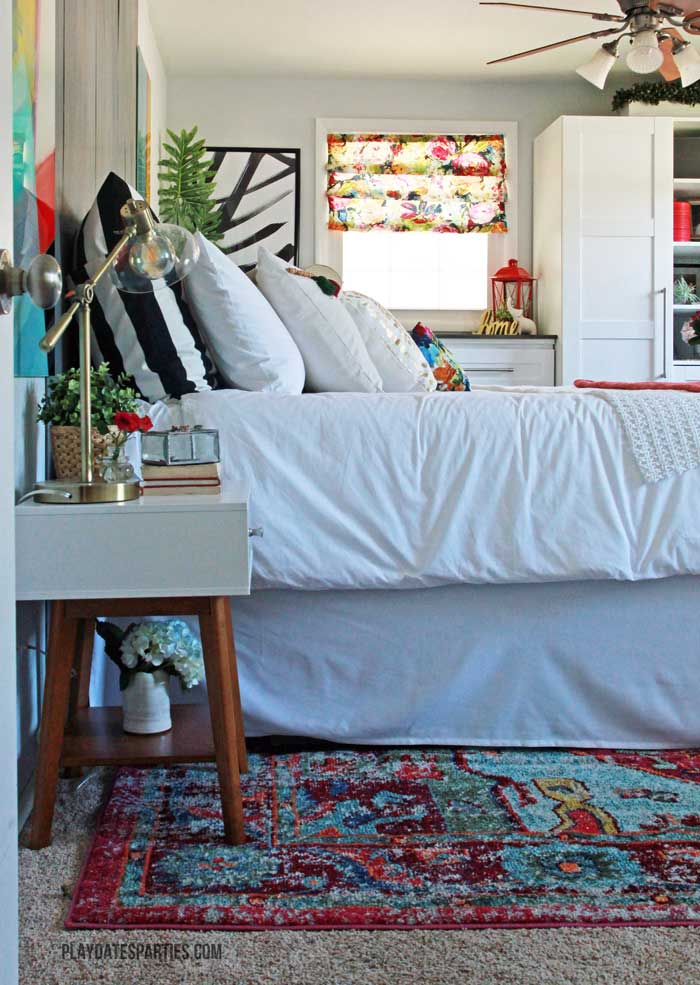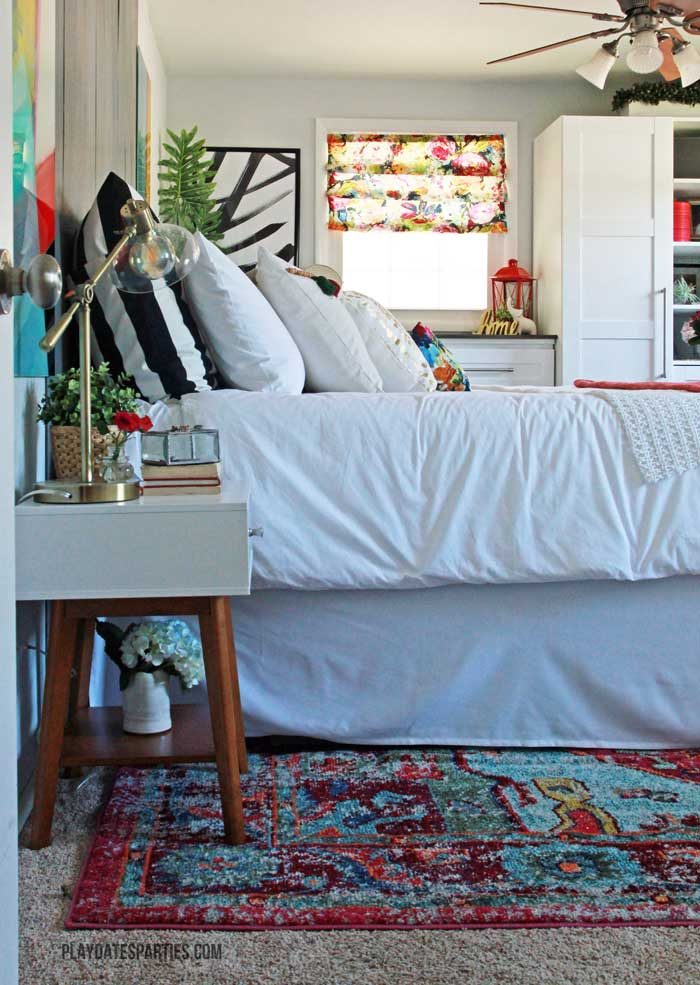 I go back and forth between being giddy and being exhausted. Even with a solid plan in place, I never imagined how awesome – or how much work – this room would end up being.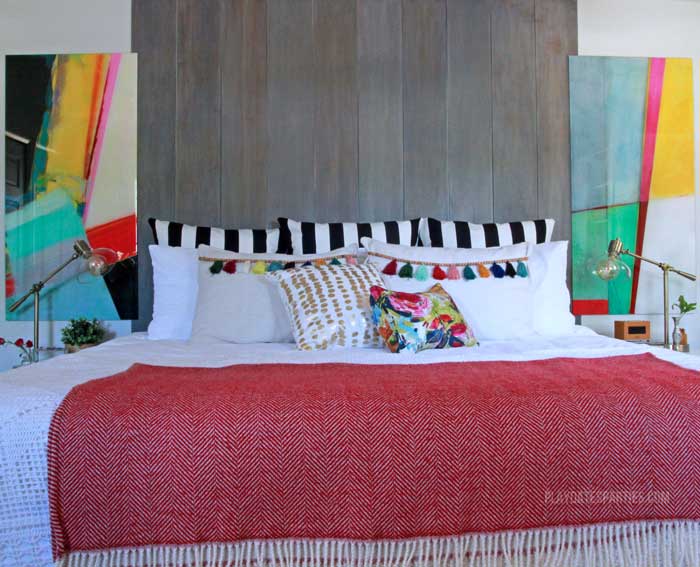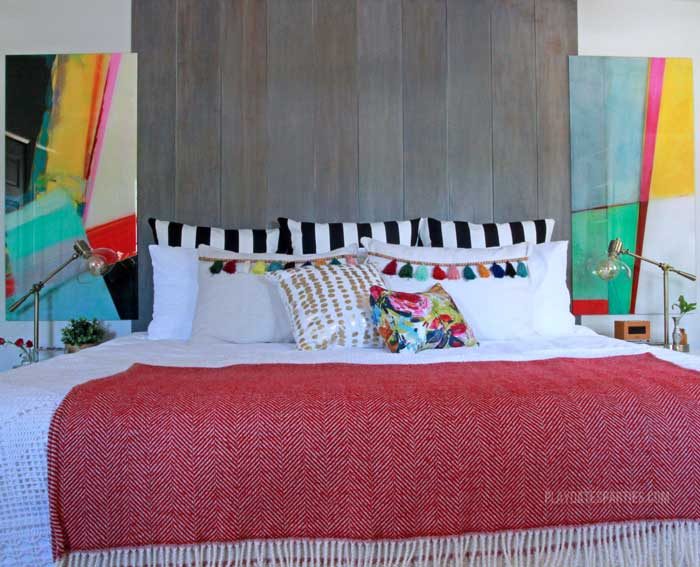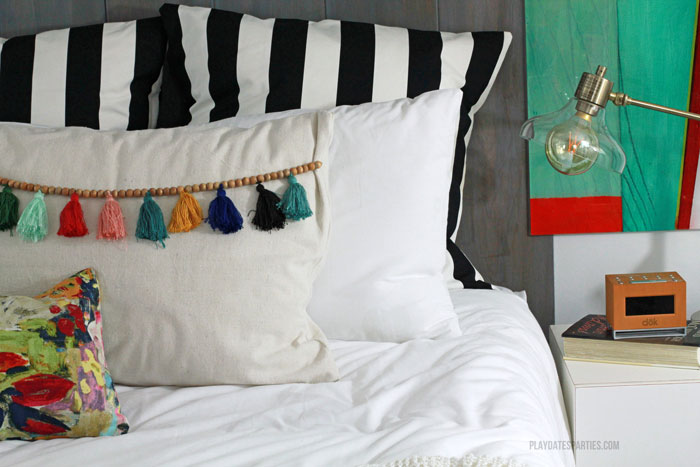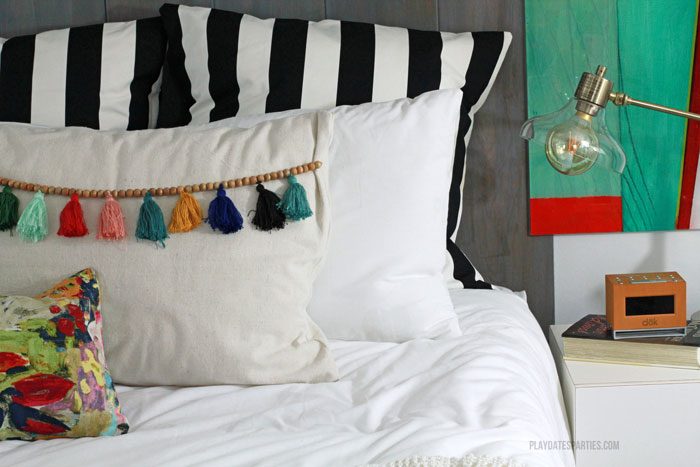 The Husband and I both love modern design, though he leans toward ultra-modern style, and I prefer a bit more of an eclectic feel. To balance this out, we started with layers of neutral white fabrics and this shiplap-inspired headboard. Then we added modern artwork for him and just a few boho touches for me. In the end, it turned out to be a perfect balance of neutrals, color, and pattern.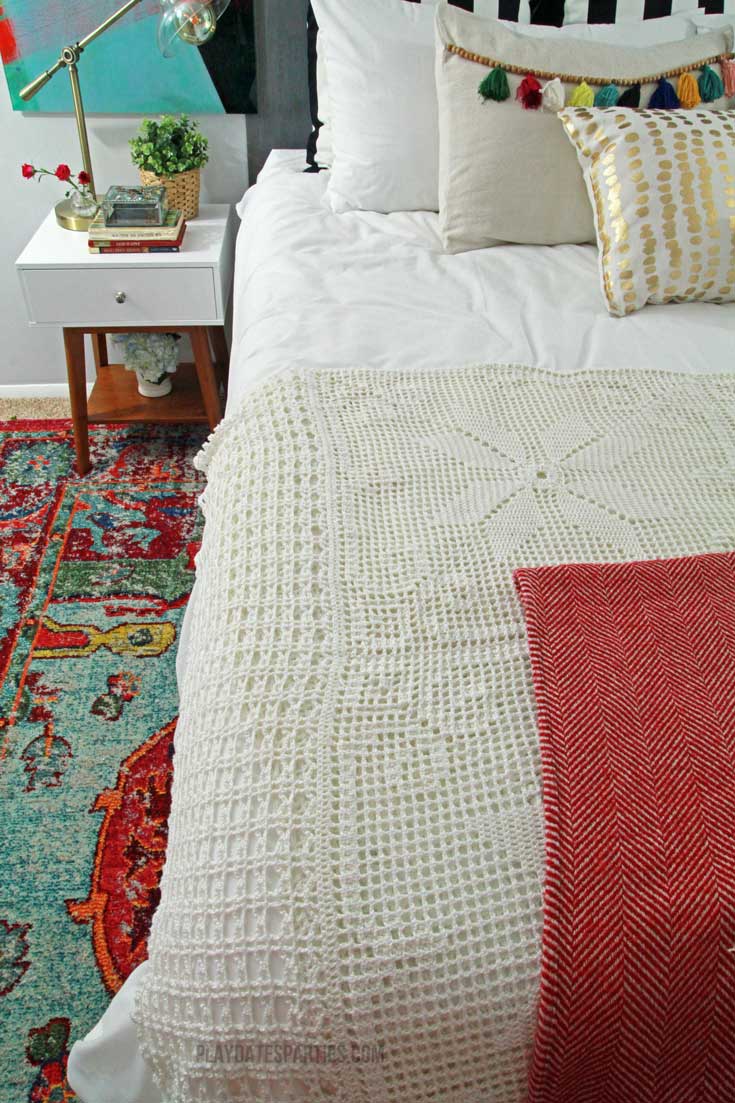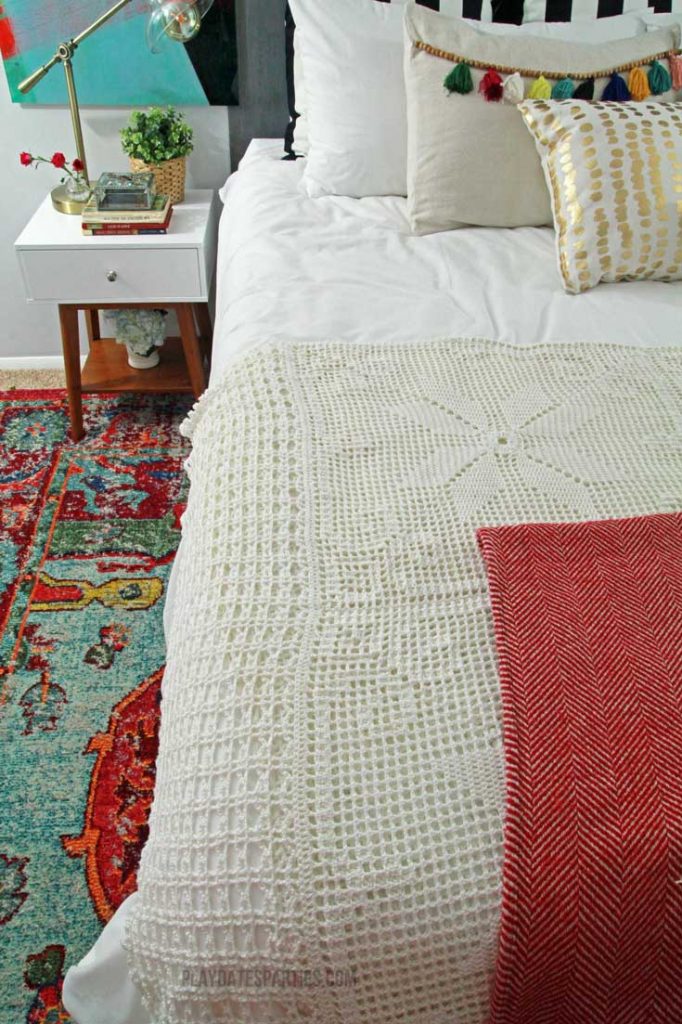 And the handmade knit blanket that was a gift from the Husband's grandmother fits in perfectly with all the modern art and the beautiful new rug.
I'm a fan of mismatched nightstands and wanted to use an old, traditional piece for mine, but when we found the artwork that now flanks the bed, we realized that it wasn't going to work. So we both got mid-century nightstands that are similar enough to be cohesive, but just different enough to avoid being too matchy-matchy. The antique-brass cantilever lights on top were an awesome Target find and a total steal at $30 each.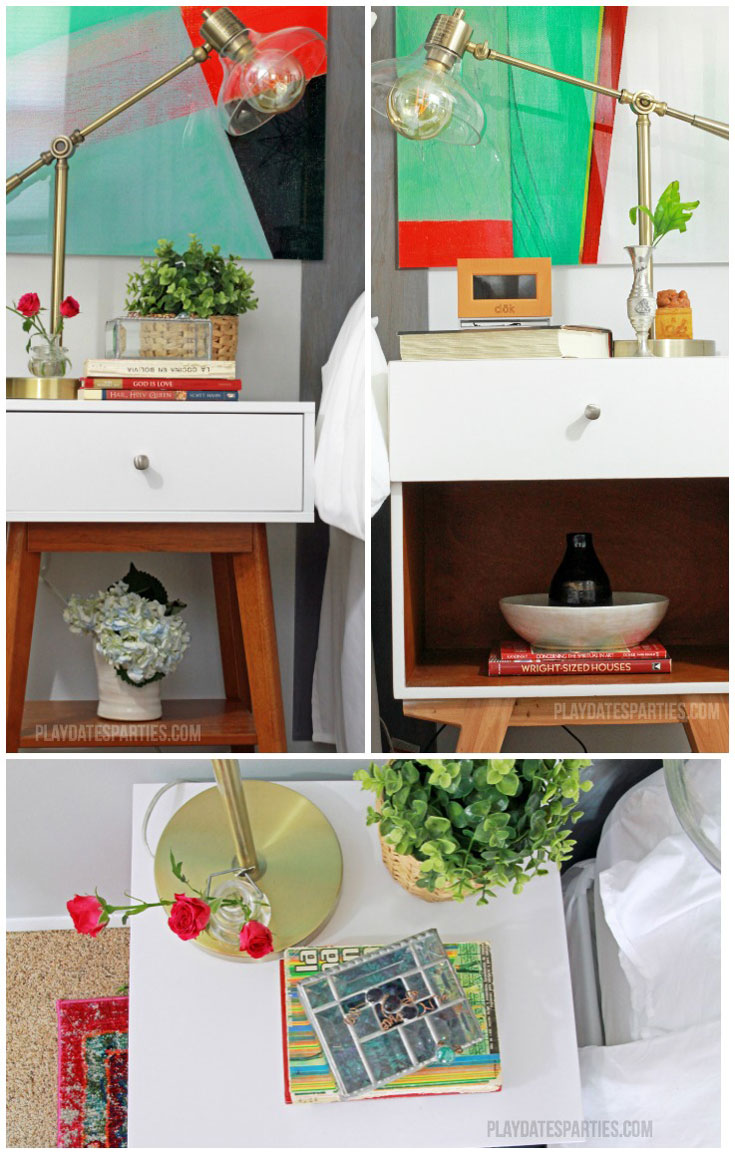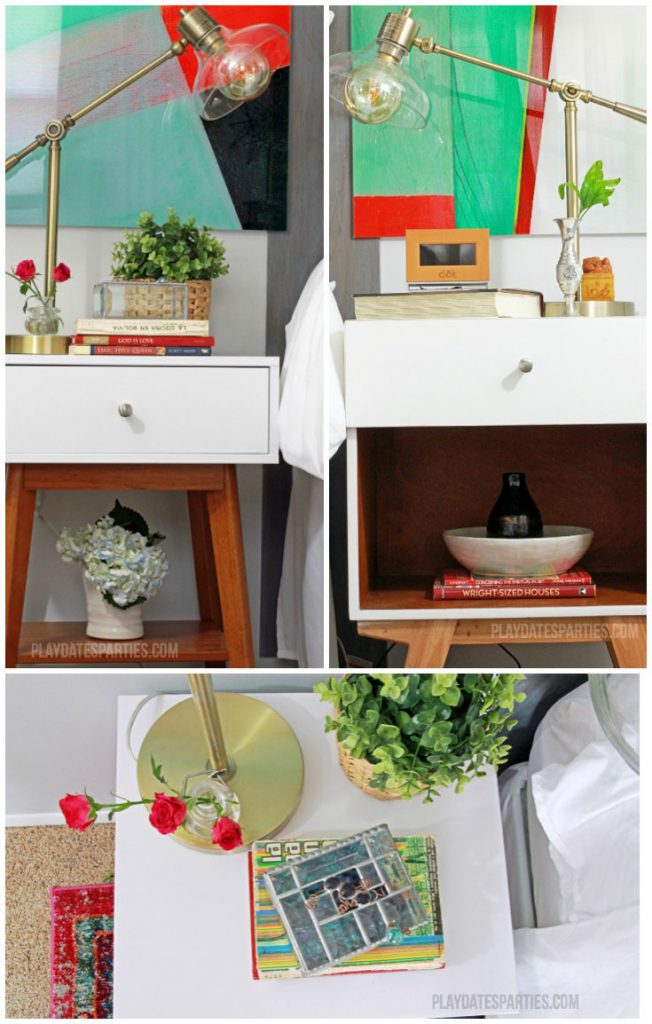 We also ditched our two dressers in favor of a whole-wall installation made from Ikea Malm and Pax furniture, including custom-made drawer fronts, new hardware, and a hidden full-length mirror.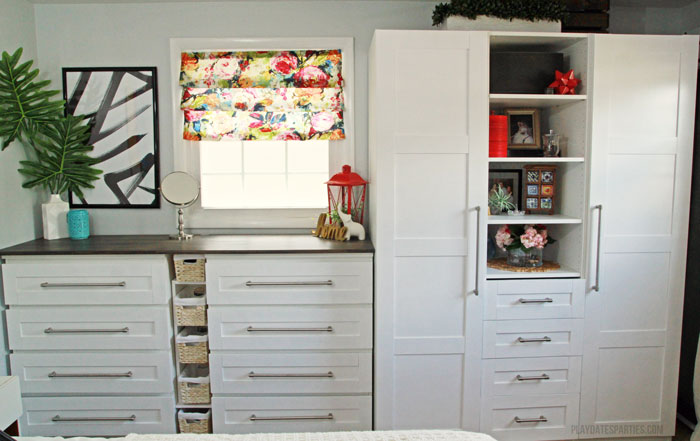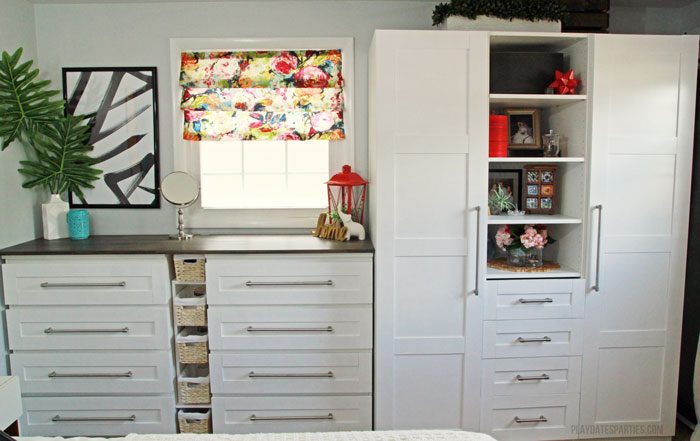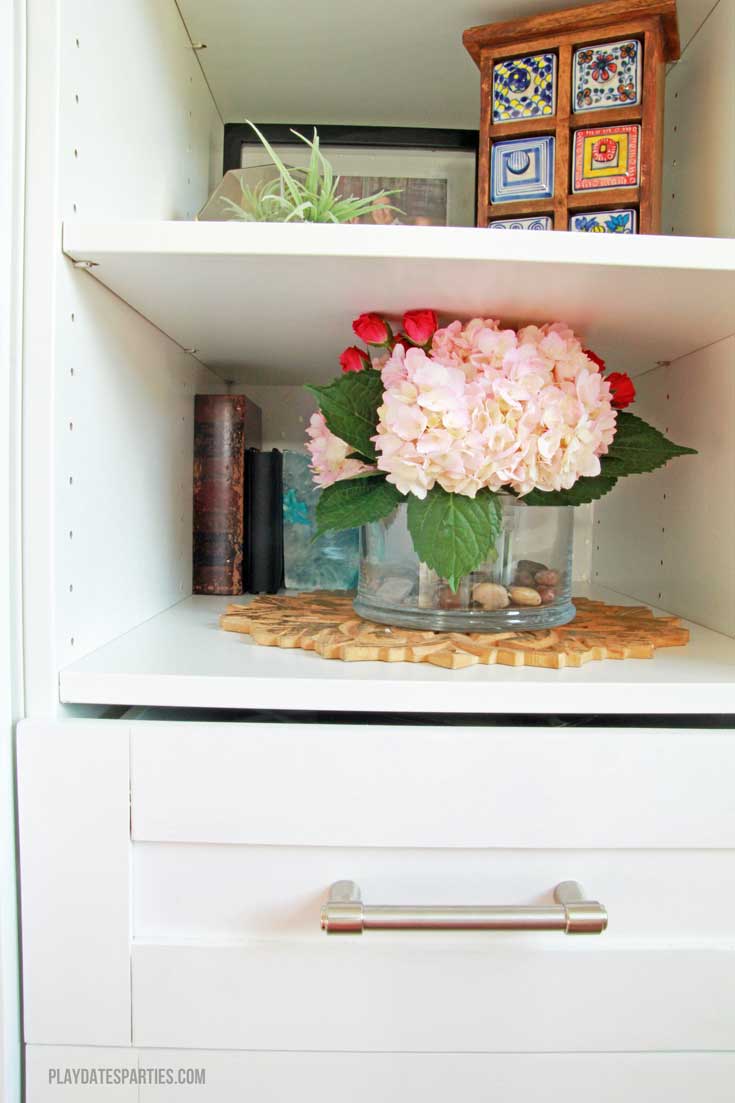 The sliding pocket mirror is just so awesome. Just slide over the drop cloth curtains and pull out the mirror. When we're finished getting ready, it just slides right back into place between the tall cabinets and the wall.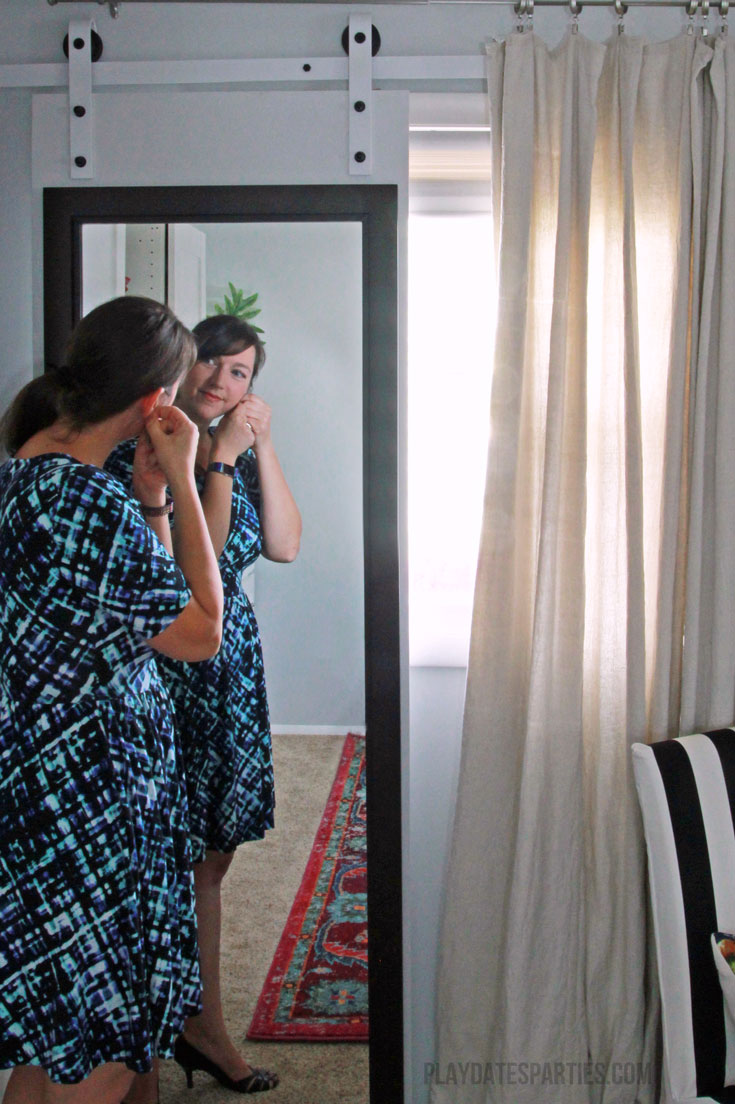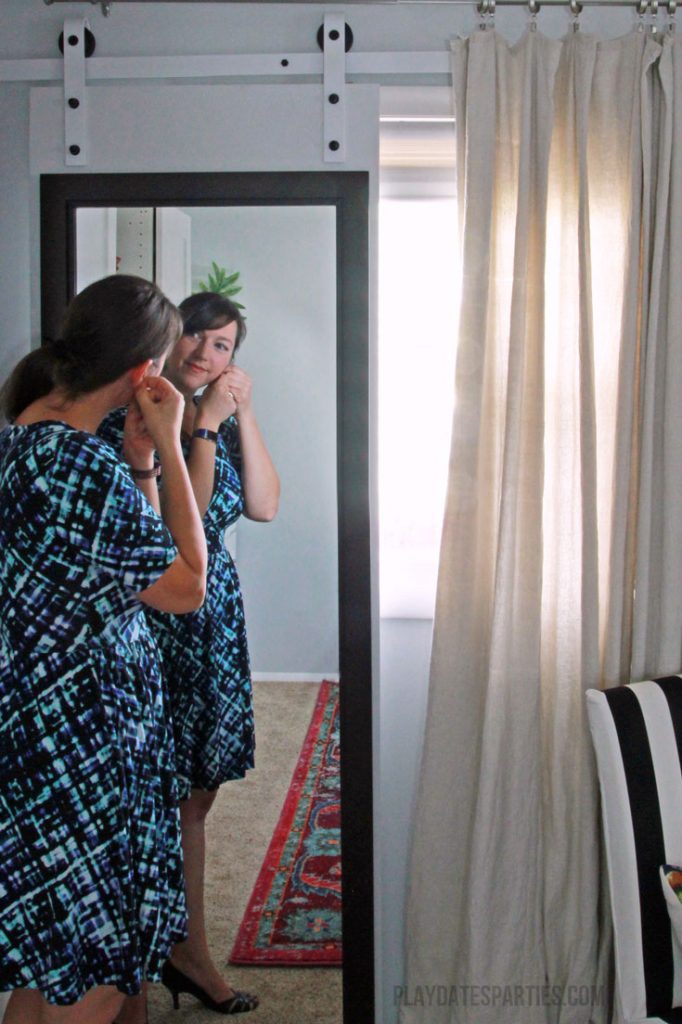 The Husband was skeptical, but I added a gold polka-dot fabric to the back of the cabinet for a little extra bling and texture. It's just noticeable enough behind our accessories and family photos. (And yes, the Husband admitted he was wrong, once it was up)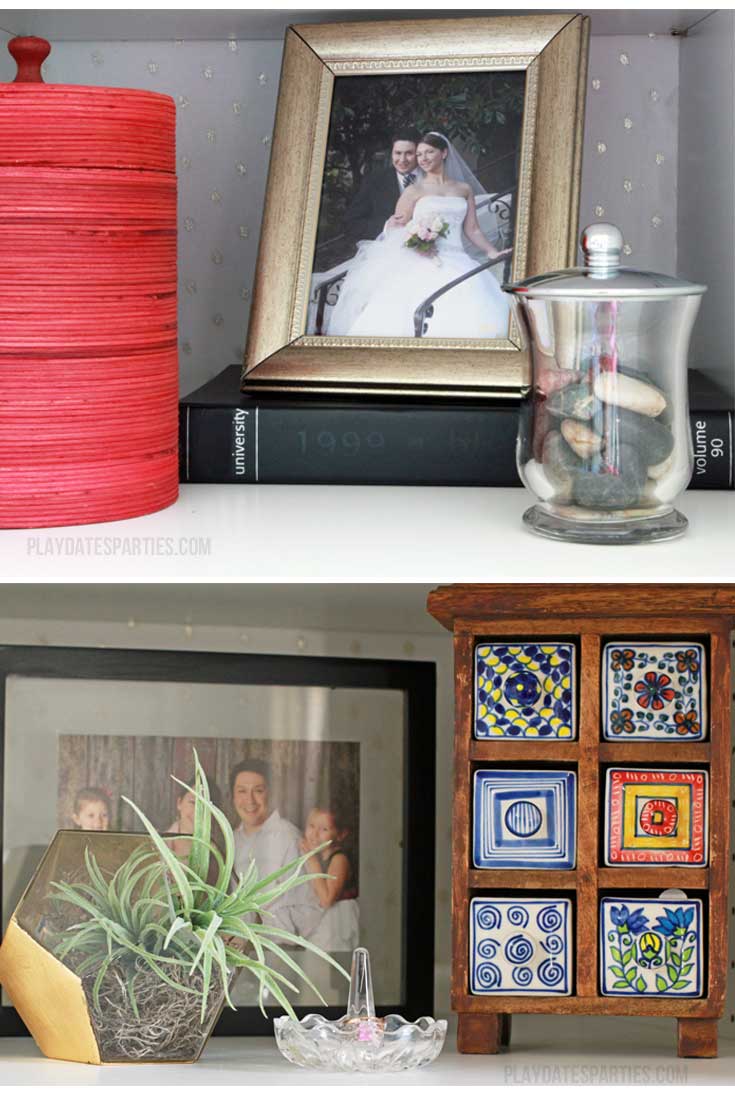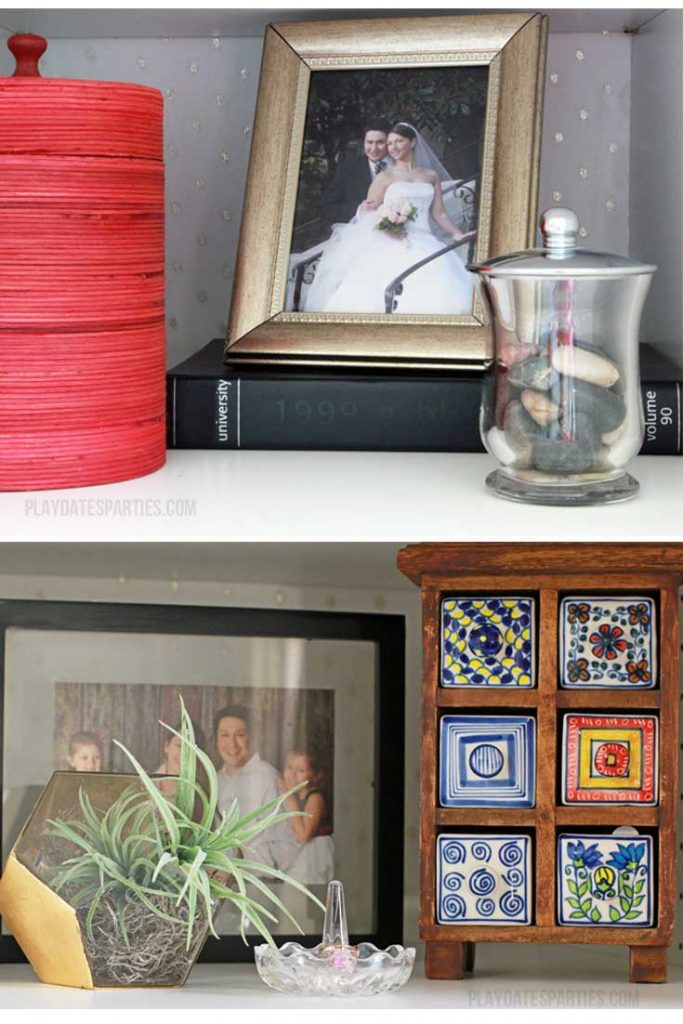 BUT…there's one space in this room that I love more than anything else. A space I kept secret from you guys, because I wasn't even sure if it would happen…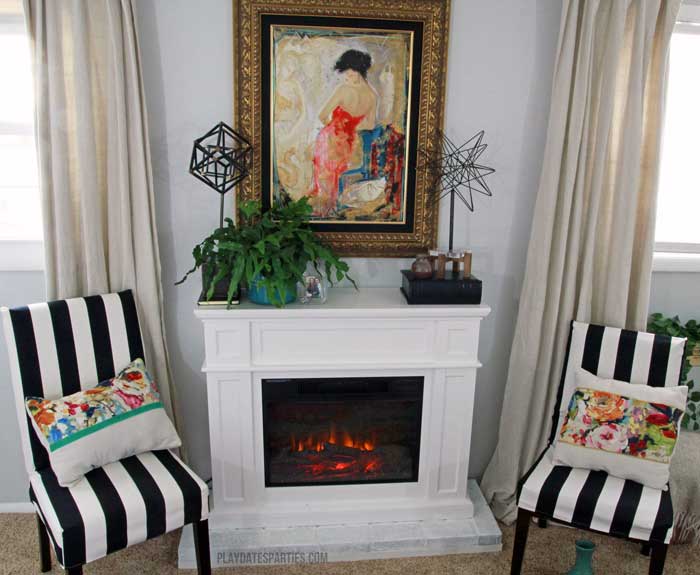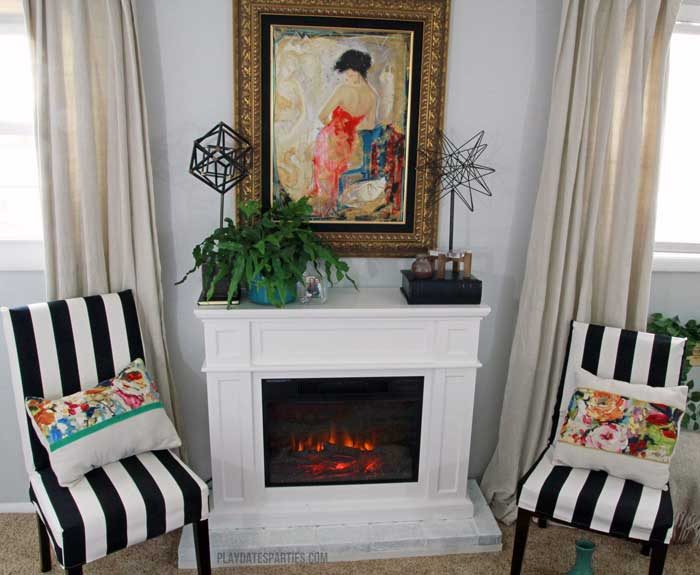 We have a fireplace in our bedroom!
The only thing I've ever wished for our house was a fireplace. And while it's not necessarily out in the open for the whole family to enjoy, I love that we now have at least one fireplace to enjoy in the home. No joke, I come downstairs after bedtime every night and turn on the electric flames. They're just so soothing.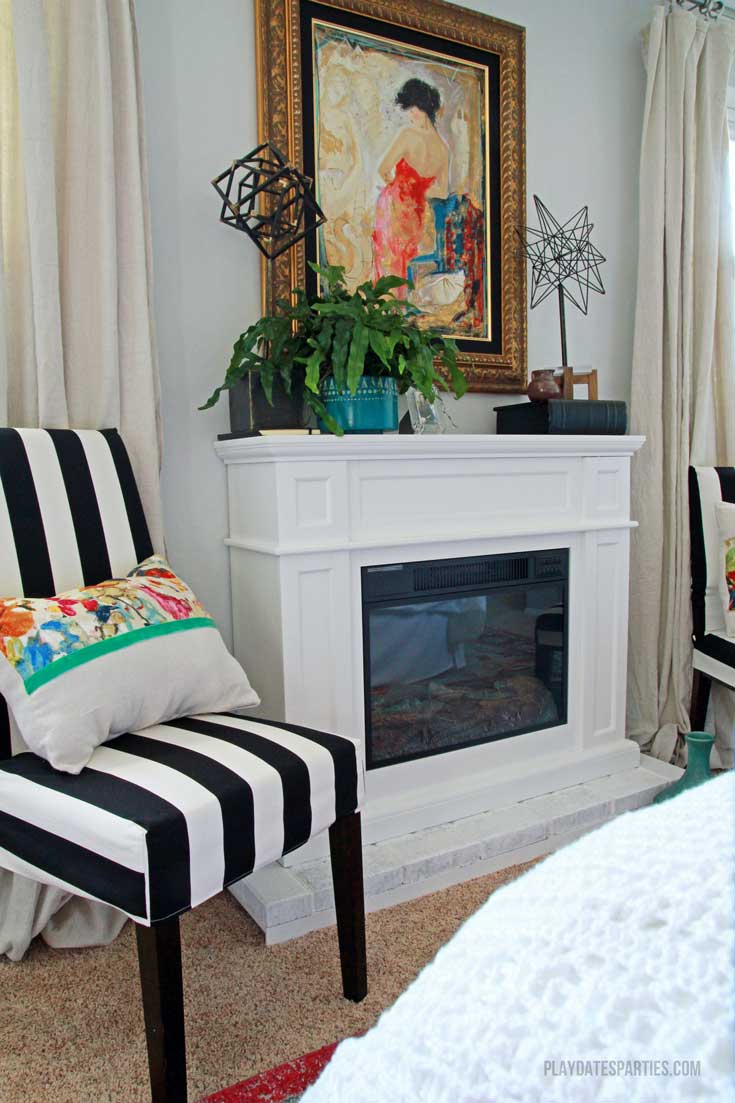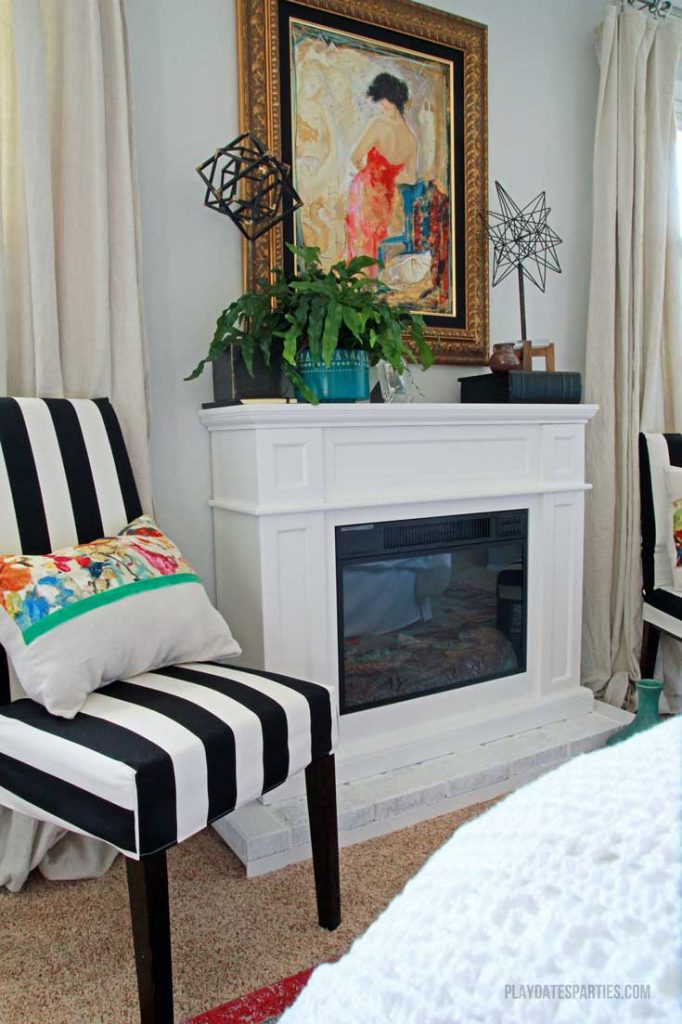 But the fireplace is more than just something pretty to look at. Our bedroom is in the basement, which means that it gets extra cold in the wintertime. The Husband likes to be cold at night, but cold keeps me awake. So I can't wait to use this extra-pretty space heater to warm up our room in the wintertime.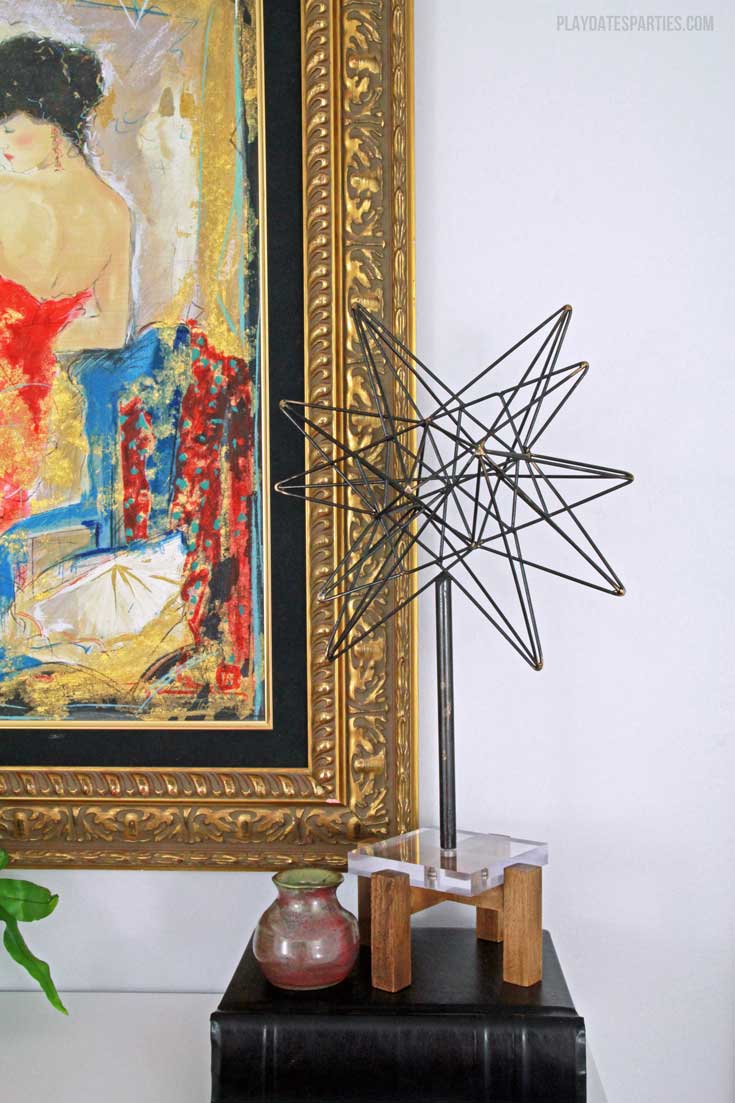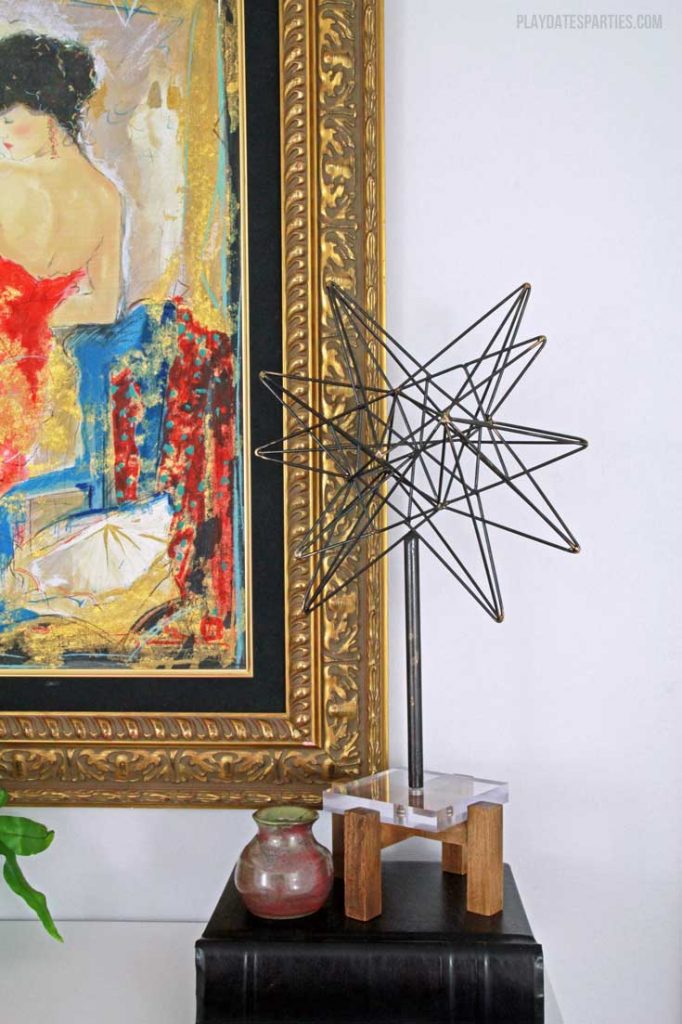 I'm also loving the new covers for the extra dining chairs we keep in our bedroom. Our dining area is too small to keep eight chairs in the space permanently, but we regularly use 8 or more chairs. So instead of pretty occasional chairs, we just use the extra dining chairs in our bedroom. But now they actually make sense!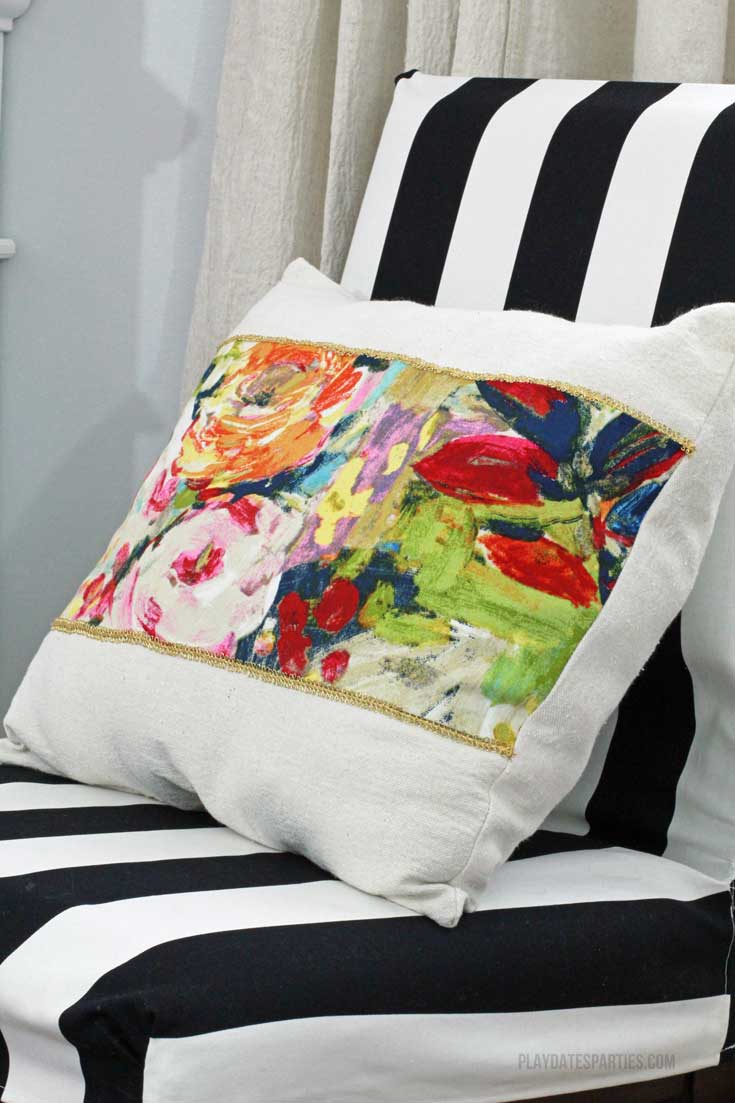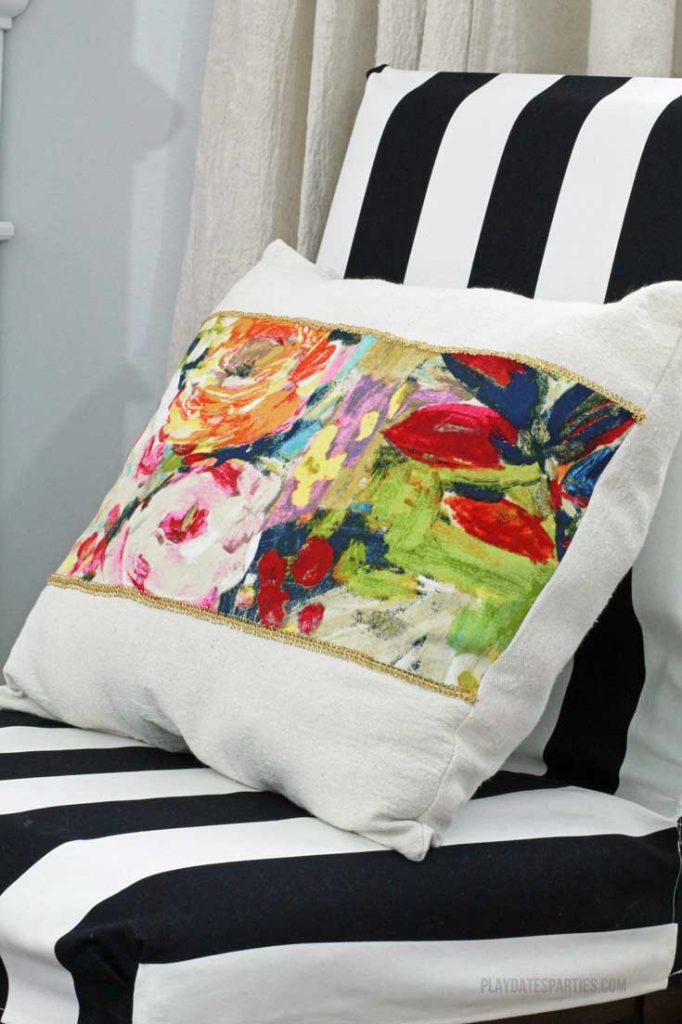 I used leftover dropcloth fabric from the curtains to make pillows for both the bed and the chairs, and I love how they tie the space together without being overwhelmingly matchy.
And just because I love some detail shots, here are a few more visual goodies: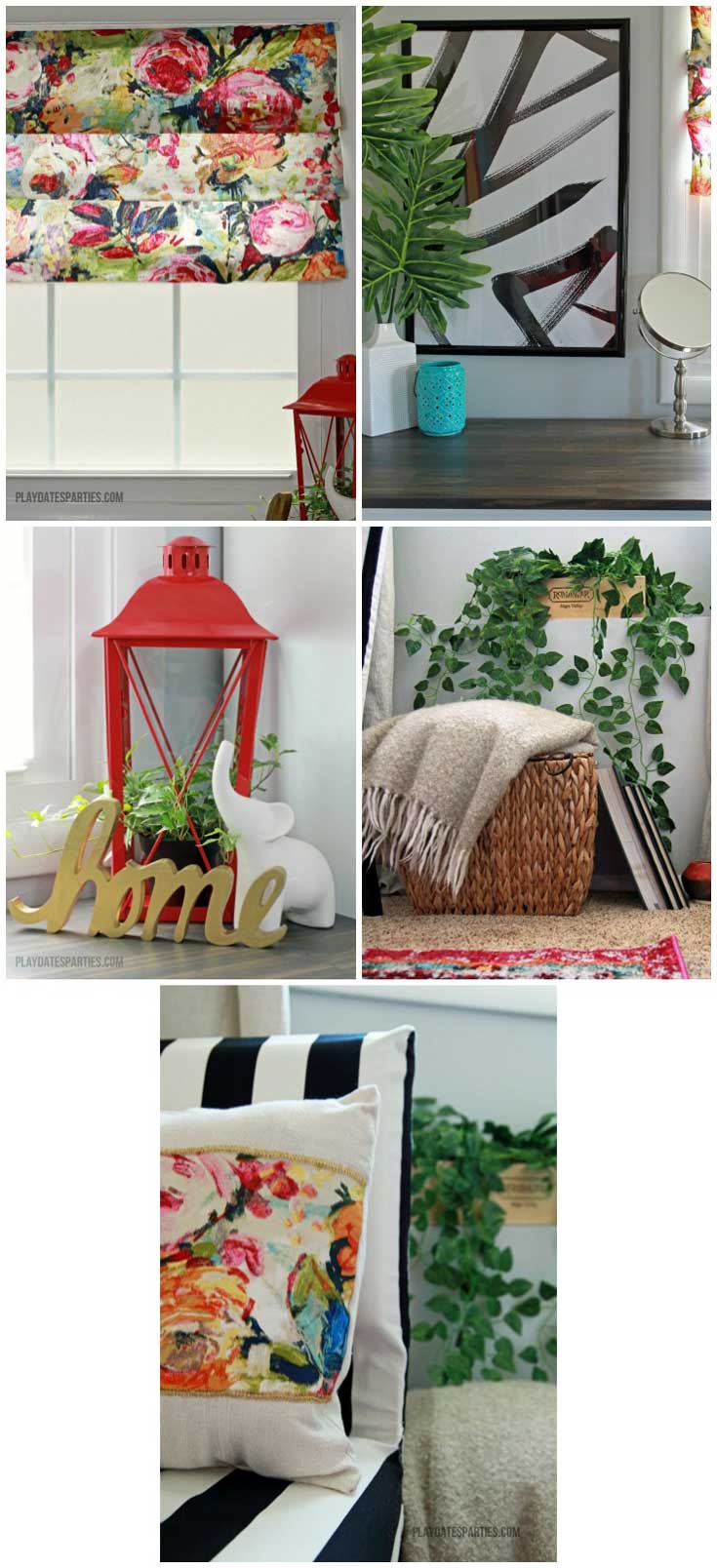 Thanks for touring my brand new master bedroom with me! There's no way I would have such an awesome space if it weren't for Linda at Calling it Home and House Beautiful. I'm looking forward to sharing more of the DIY details over the next several weeks. Don't forget to take a look at the bottom of this post to find out how to make your favorite projects.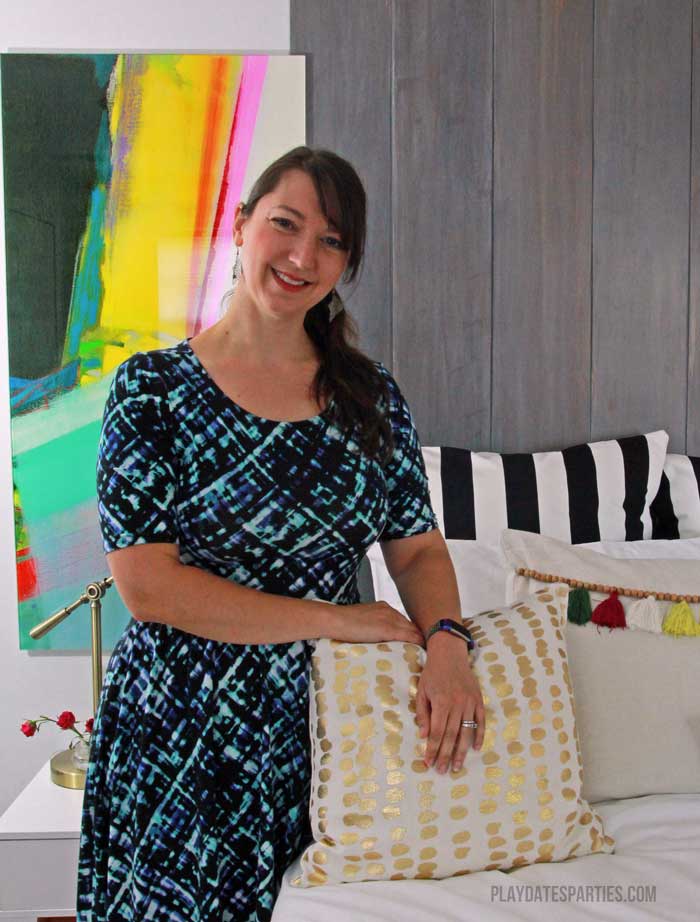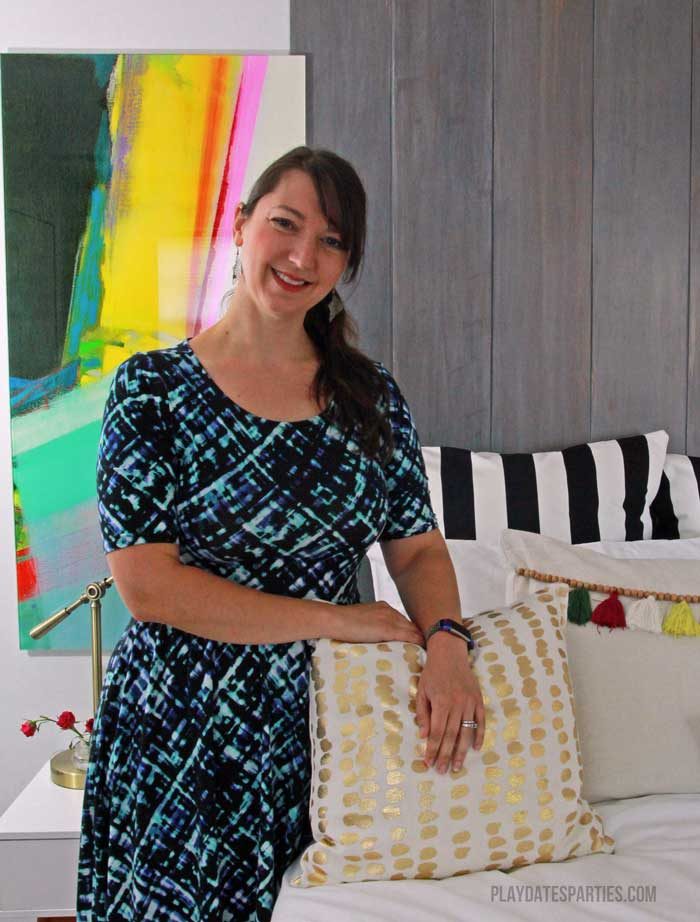 See the Rest of the Renovation:
---
---
I want to extend many thanks to the readers who have enjoyed renovation and home DIY posts over the years. Unfortunately, in January 2018 I was diagnosed with Stage II breast cancer and had to stop doing home renovation posts due to treatment.
Since that time, my focus has been on making this website an amazing resource for the everyday mom's parties. Due to their popularity, the DIY posts and tutorials will remain on the website, but comments are now closed. Thank you again and I wish you the best in your DIY endeavors!