Whether you're looking for easy, make ahead ideas or tasty recipes to fit your low carb keto lifestyle, these 40+ game day appetizers will make your celebration a winner.
Keep reading to find all the best wings, nachos, dips, cheese boards and other assorted finger foods for your football celebration.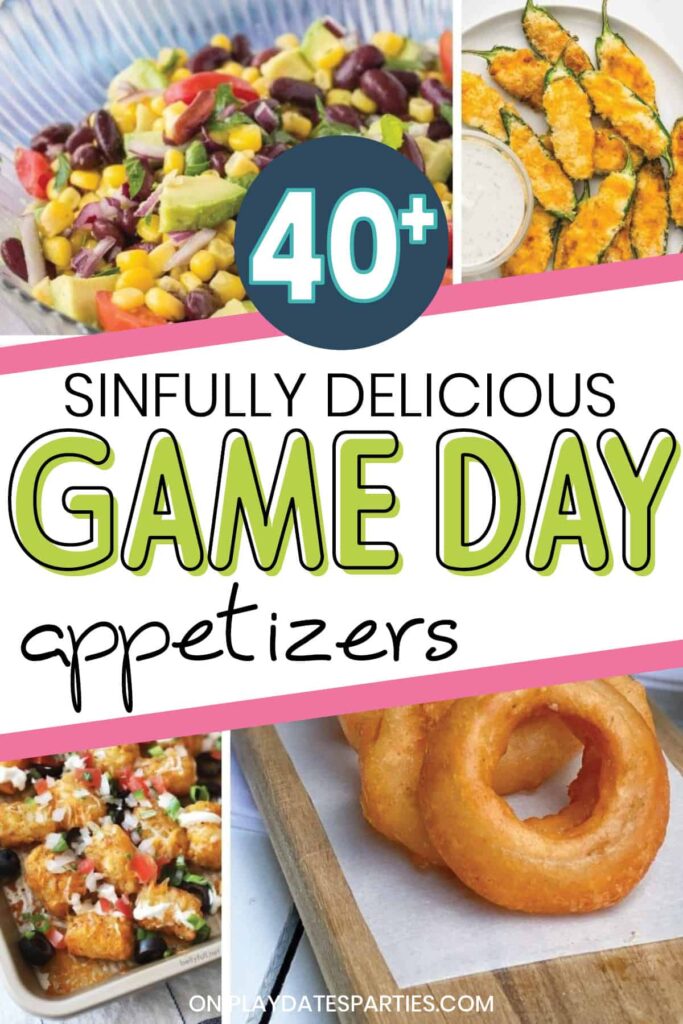 Gathering around the big screen to watch the Super Bowl is one of the best ways to warm your spirit during the cold winter months.
…even if you're only there to watch the commercials. (Seriously, they're often more entertaining than the game itself.)
But whether you're hosting a game day party or watching it with just your close family, you're going to want nosh on some tasty food. And while we all love a big spread of football party food, sometimes all you want is a few appetizers to enjoy.
That's where these awesome recipes come to play.
Make only a couple, or make a meal out of several recipes, grab your menu planner, because these game day appetizers are sure to be a winner.
More Game Day Ideas to Check Out:
40+ Winning Game Day Appetizers for 2021
---