Appetizers, main courses, and don't forget dessert…these are the best super easy, super cute Halloween party food ideas to make for your kids!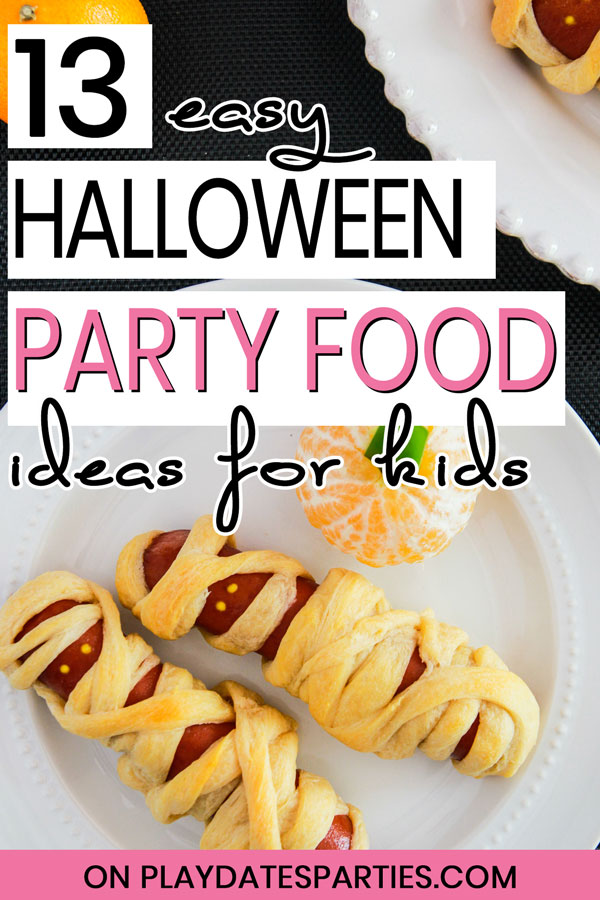 Are you planning a Halloween party this year?
My favorite party recipes are the kind that are easy to make, and embrace the creativity of kids imaginations. And there's no better time to do that than for a children's Halloween party.
This is the time of year you can really play with your food presentation. Go ahead and make something gross, something spooky, or something perfectly adorable for your Halloween parties.
Before Planning Your Halloween Party Menu, You Might Also Want to Read:
Now it's on to the fun stuff! It's time to get inspired with these awesome Halloween party food ideas for kids parties.
Halloween Party Food Ideas for Kids
So Many Fun Halloween Party Food Ideas
See? There are so many easy Halloween party food ideas out there that are fantastic for kids. And they don't have to take a lot of time or preparation, either.
Want more Halloween inspiration? Check out the Halloween archives for over 4 dozen Halloween party crafts and recipes! Don't forget to check out my other Halloween party ideas, and click here to learn how to get LOTS of free party printables, too.
Which of these Halloween party food ideas is your favorite?
Do you make an Halloween treat that's not on the list? Tell us about it in the comments below!
---