Finally a list of Halloween songs for kids of all ages! From preschoolers to tweens, these are the perfect songs to fill out your Halloween party playlist.
We've got a fun mix of hits from several decades, with a couple cult classics thrown in for fun. Even if Halloween isn't your holiday, you won't want to miss these spooky songs.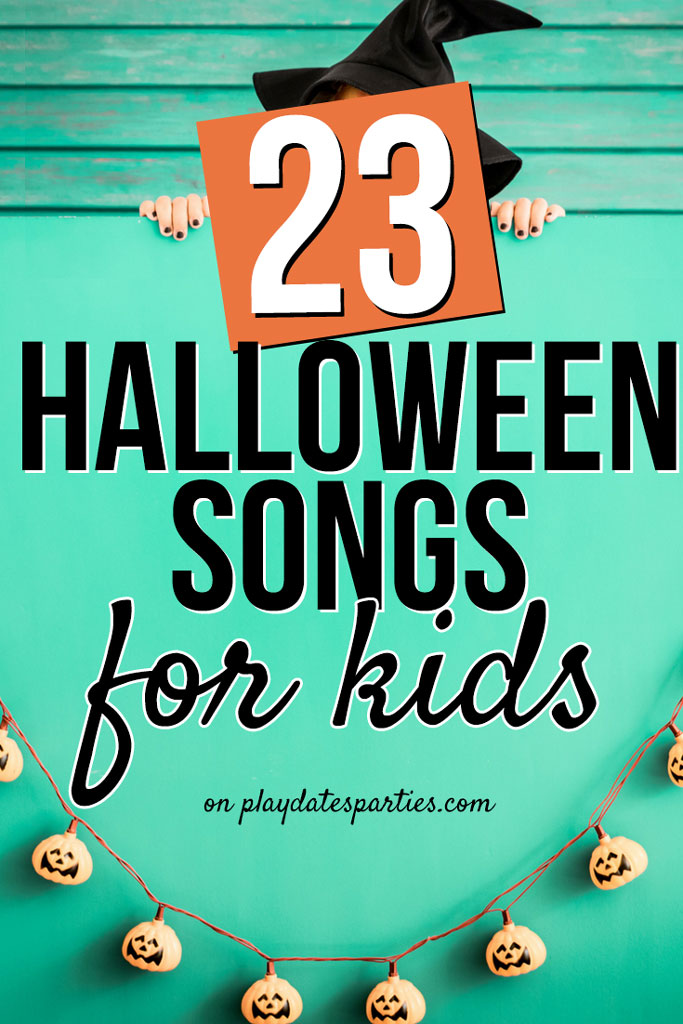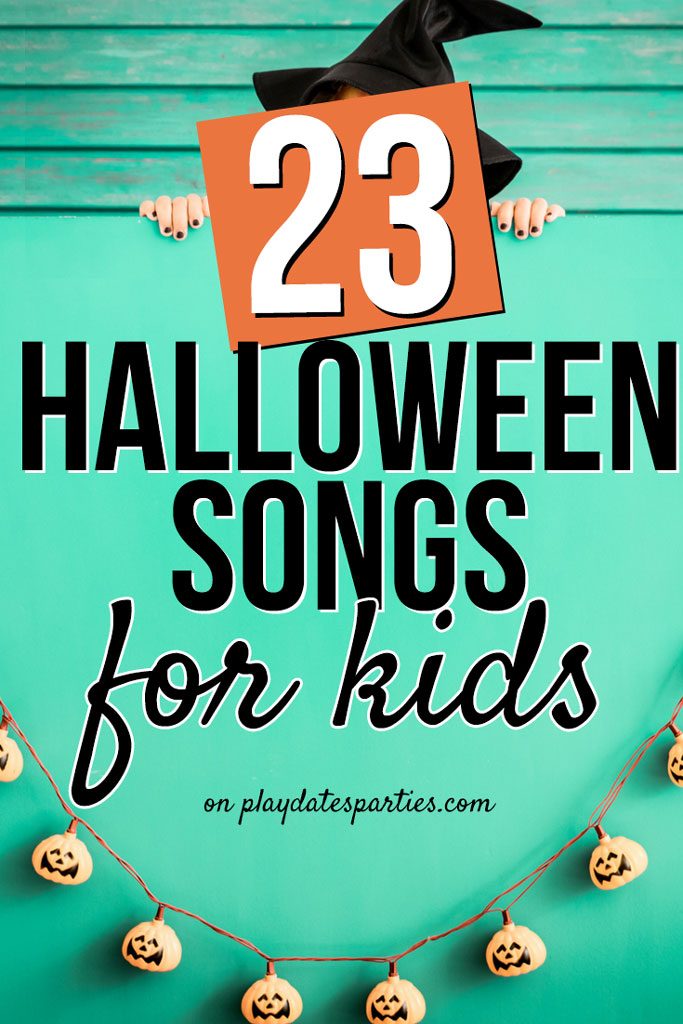 Over the years, I've found that there are three types of families at Halloween:
The families who put up a few decorations to make it a little bit festive and then call it a day,
Families who go all out with a lawn covered in creeping hands, smoke, and projected ghouls, and
Those who don't do a single thing.
I'd like to say that we are part of camp number two, but the truth is we don't have space to store that many decorations from year-to-year. So we end up in camp number one.
Even if it's not much, we try to celebrate with something.
A few years ago we invited a group of toddlers for a Harvest Halloween party, which was a blast. I keep saying we're going to do it again…but life always seems to get in the way.
Either way, we can still have a party of our own! A dance party that is! Jjust add a playlist of Halloween songs for kids to our Sonos audio system and you're good.
Or, if we're in the room with the good TV speakers, we can use a YouTube playlist like the one I've pulled together right here.
Party of 20 or party of 3, all you need is a fantastic playlist to have some spooky Halloween fun.
More Halloween Party Ideas You Might Love:
Now it's Your Turn
Whether you're the kind of family that goes all out decorating for Halloween, does absolutely nothing, or is somewhere in between, you and the whole family can enjoy these fun Halloween songs for kids. But now I want to know…
What are your favorite Halloween songs for kids?
Which of these Halloween songs is new to your list?
---