With a little bit of at-home shopping, cute decorations, and some creativity, you can pull off an adorable Valentine's Day lunch for your kids and their friends.
In this real-life party recap, you'll see exactly what we did to entertain four kids in two very different age ranges, including the food we made, activities, and a couple tricks to save $$ and make your home look awesome.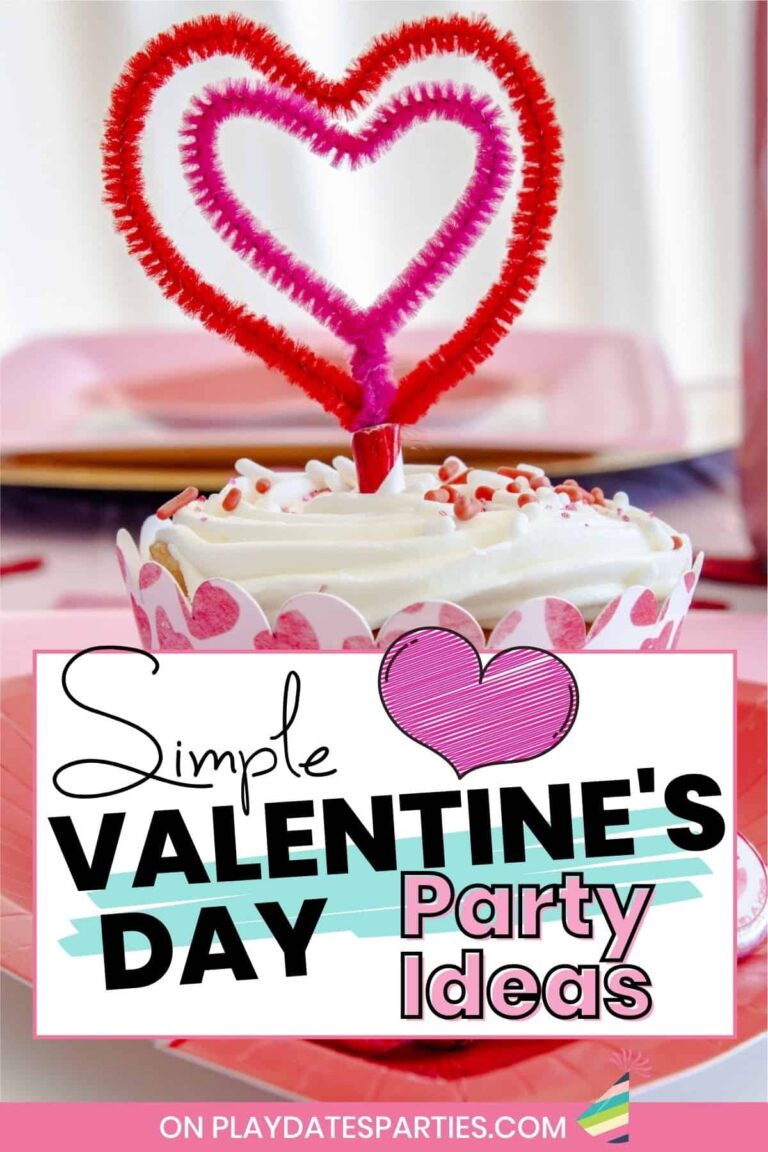 Sometimes the best parties are the small ones.
Take, for example, this little play date my girls had with friends a couple years ago. The kids all had a half day at school, so I gave a couple other moms the afternoon off and set up a fun Valentine's themed lunch and activities.
It was pretty simple, but still adorable. Take a look…
About the Party: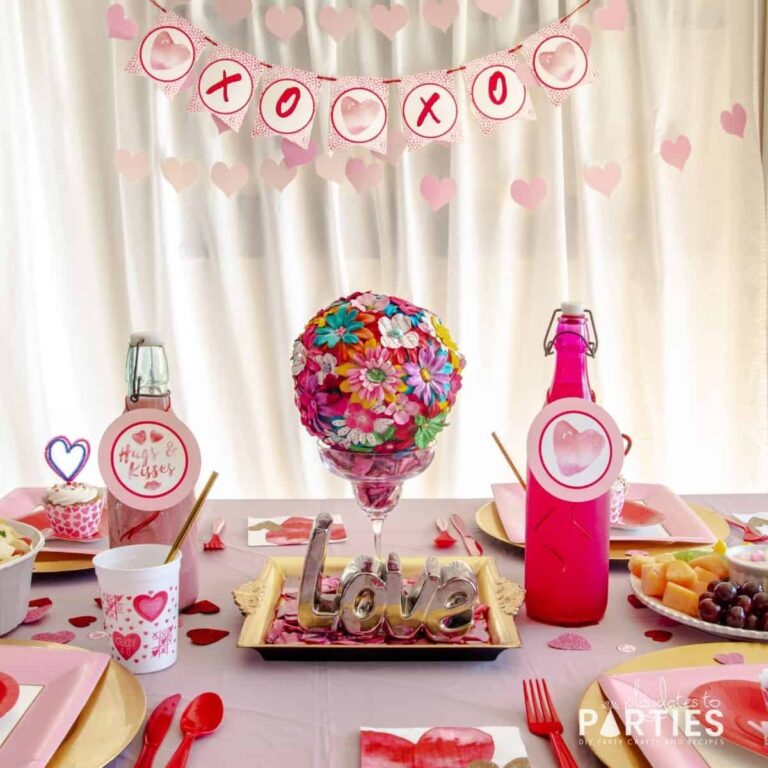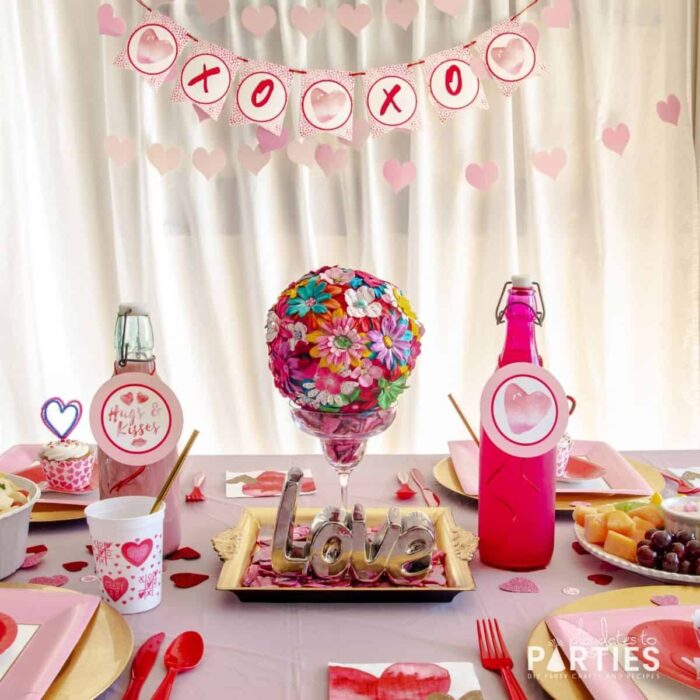 Valentine's Day Party Decorations
You don't need to spend a fortune at Hobby Lobby to make your kids parties look fantastic.
I raided our existing stash to find glass jars (originally from Hobby Lobby) and a flower pom I made for my oldest's first birthday. A quick trip to the Dollar Store got us plates, cups, and other various disposables.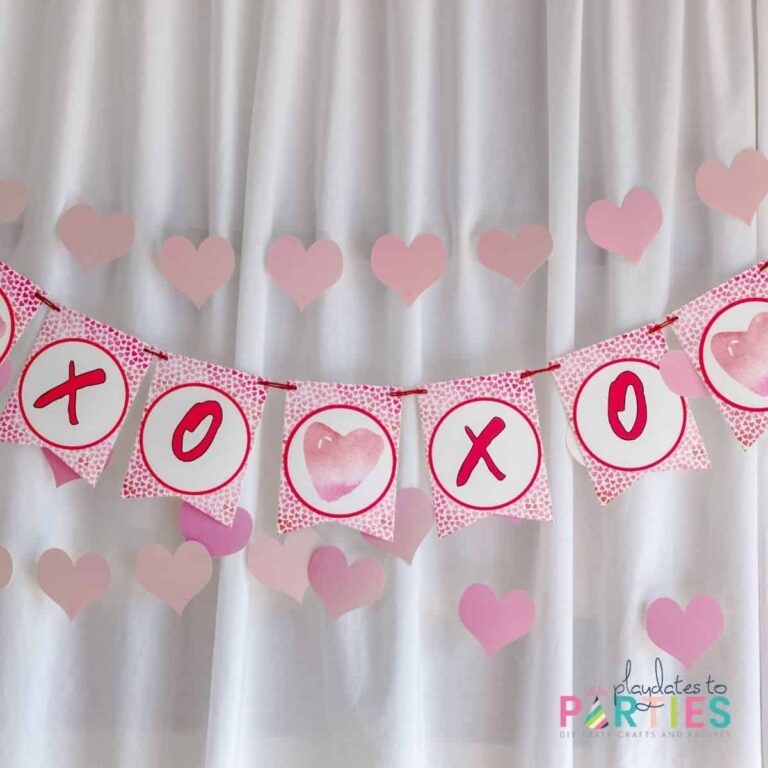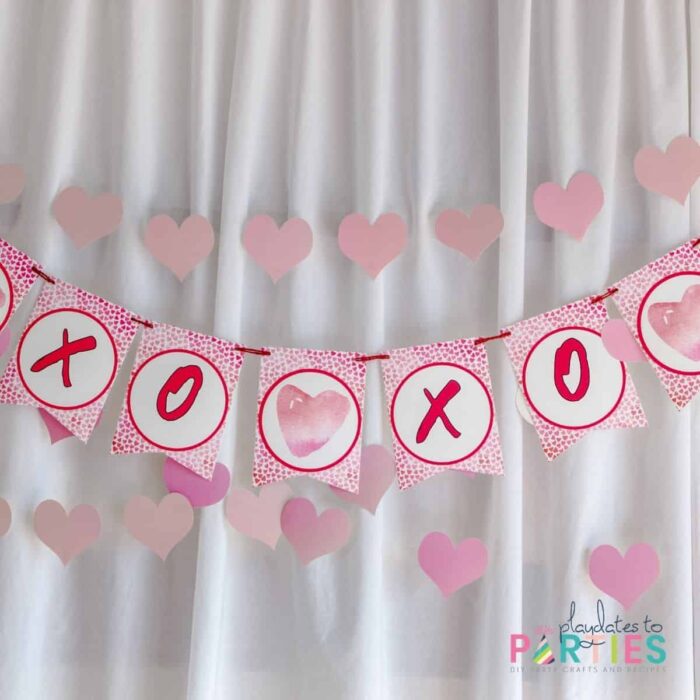 Then I added some cute party printables that aren't too sweet or babyish – because my 9-year-old would have killed me if it was too childish.
The heart garland was made by cutting out a simple heart shape with my Cricut, and then adding them to fishing line to make them look like they were floating.
And that white curtain behind the banner? It's just a bedsheet hanging from a PVC pipe threaded through the pocket at the top. (Don't you just LOVE cheap and easy tricks like that?)
RELATED>>>>DIY Party Backdrop Frame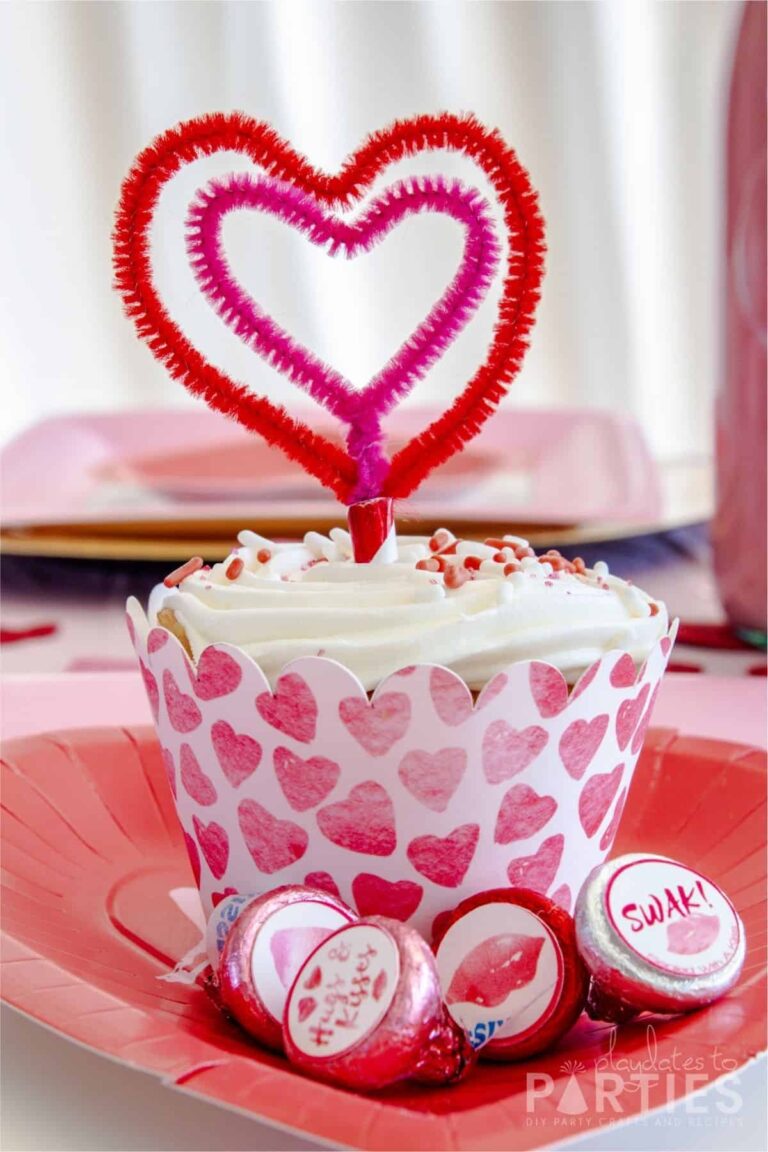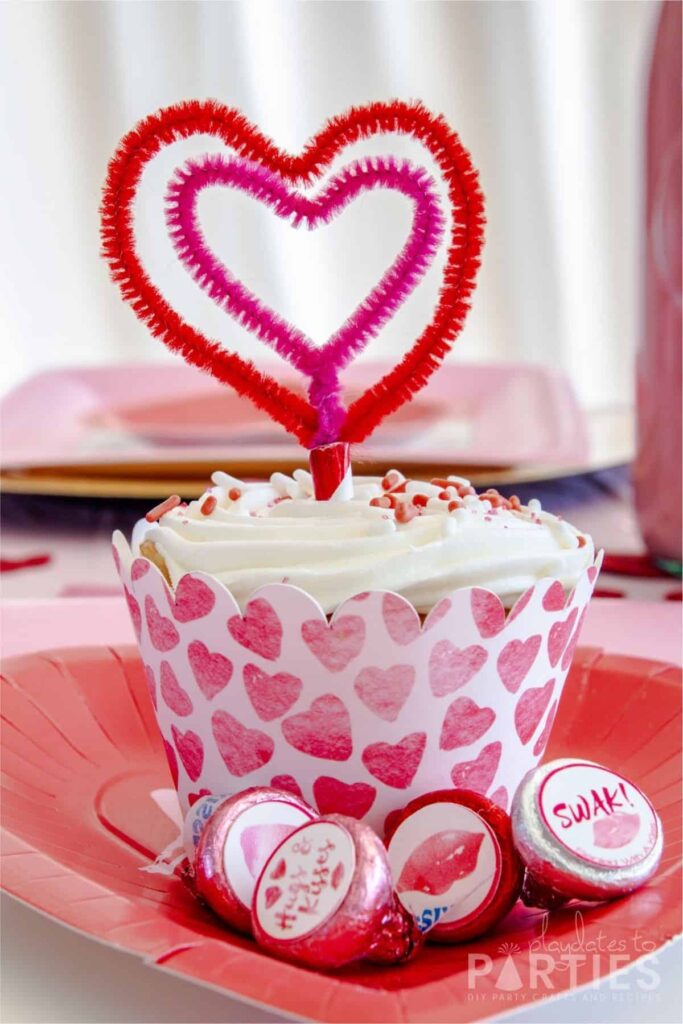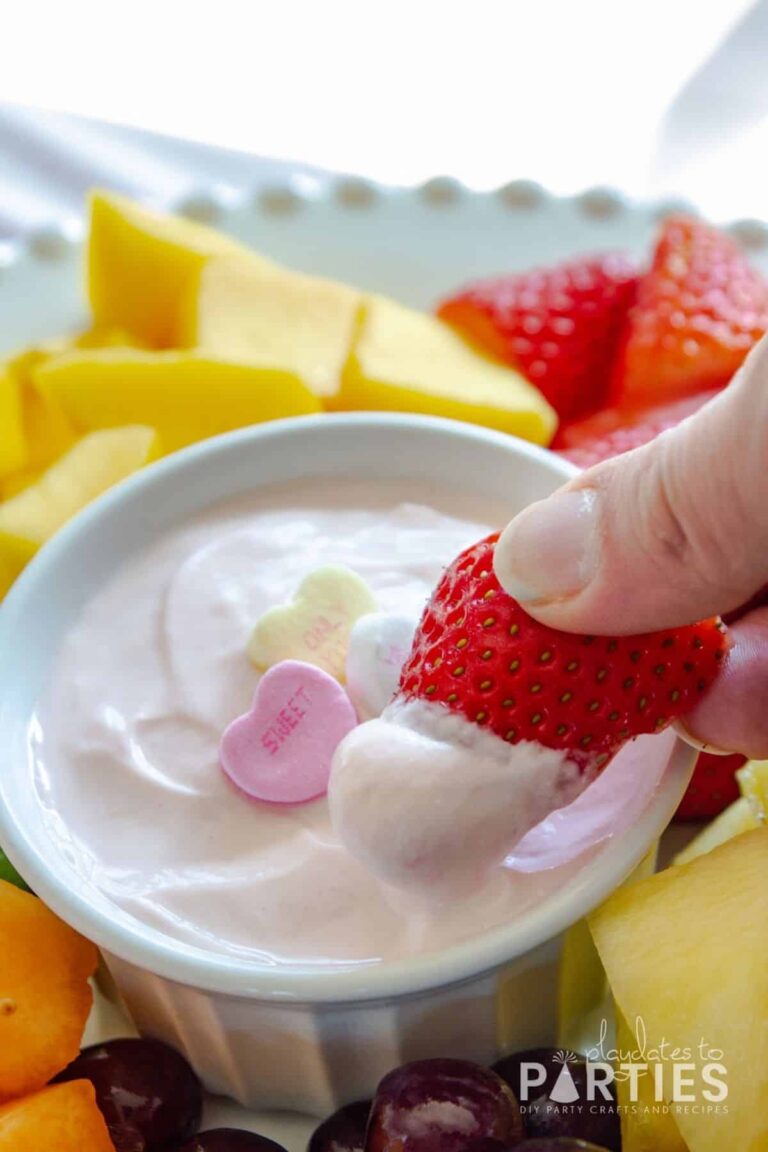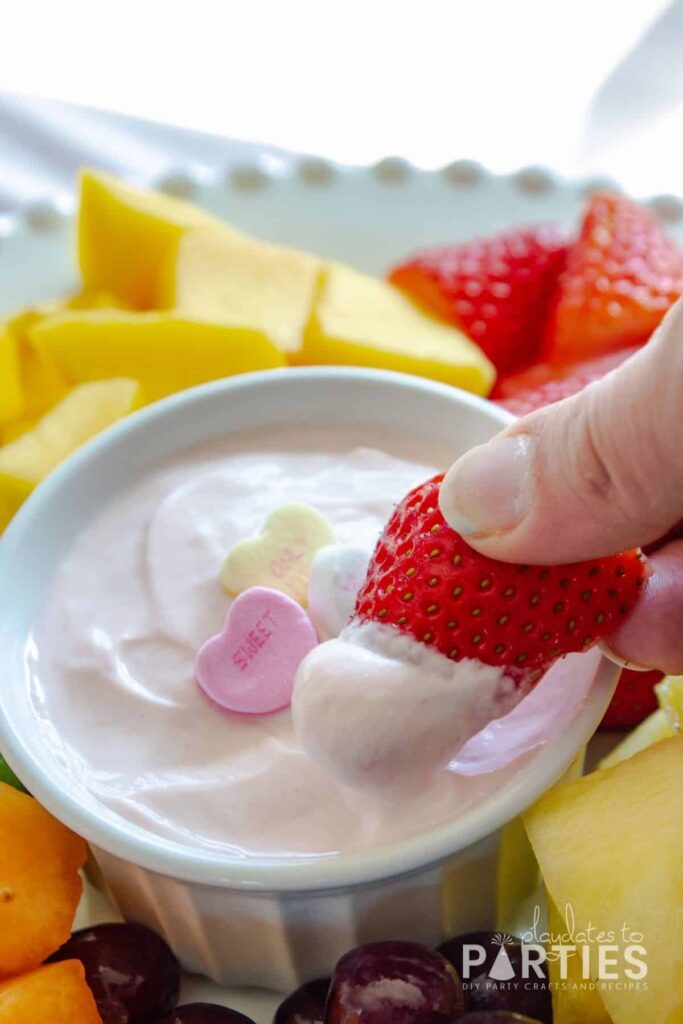 Valentine's Day Lunch Food
This day was more about the kids getting to spend time together, so we kept the menu simple, and kid-friendly:
More Valentine's Day Food To Enjoy
Looking for plenty of ways to keep the kiddos entertained this Valentine's Day? You'll definitely want to check out this set of 10 Valentine's Day games (including 40 unique bingo cards), and coloring pages. Grab the full activity set and pay 20% less than if purchased separately.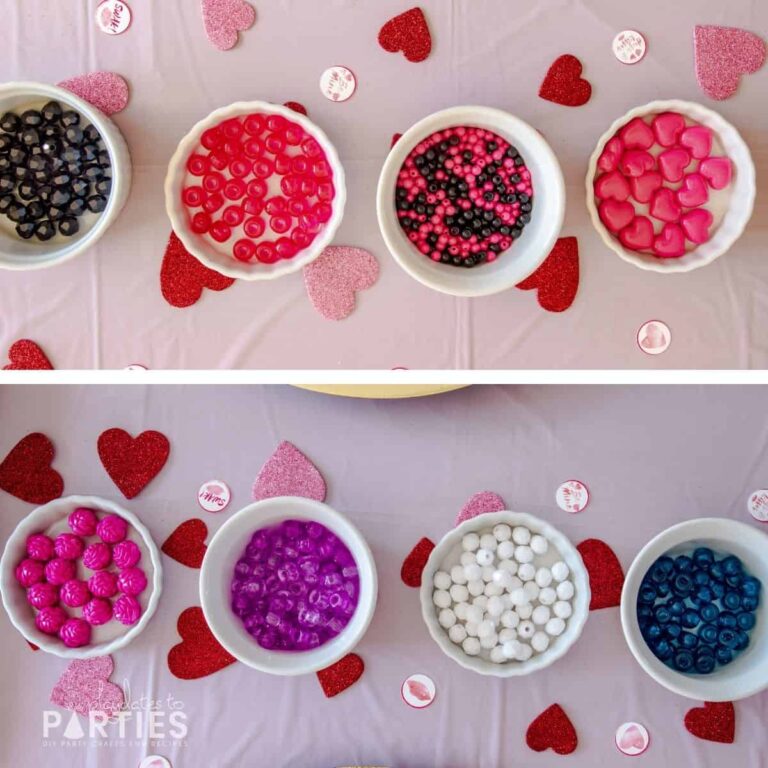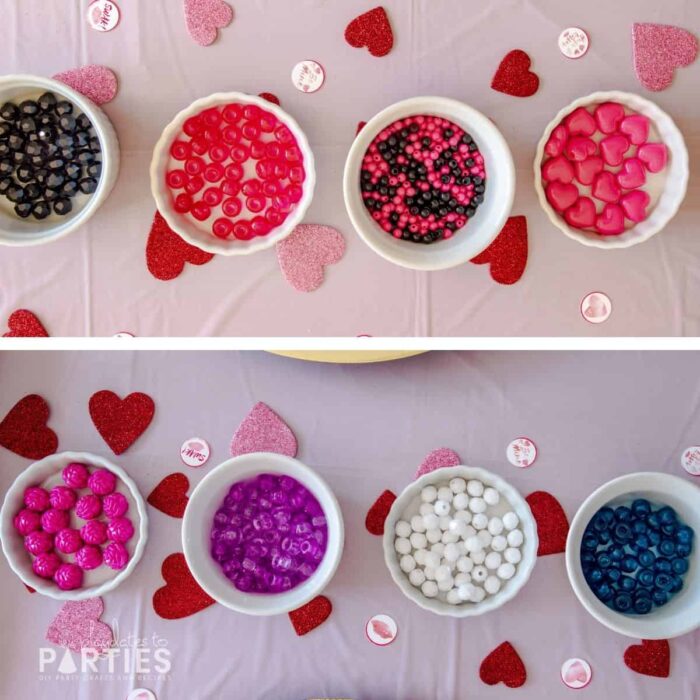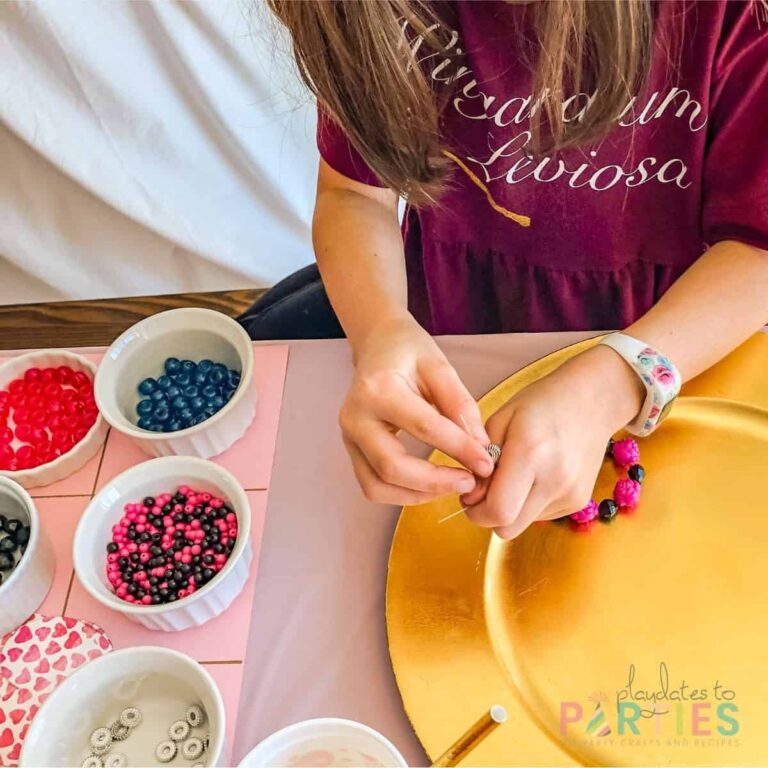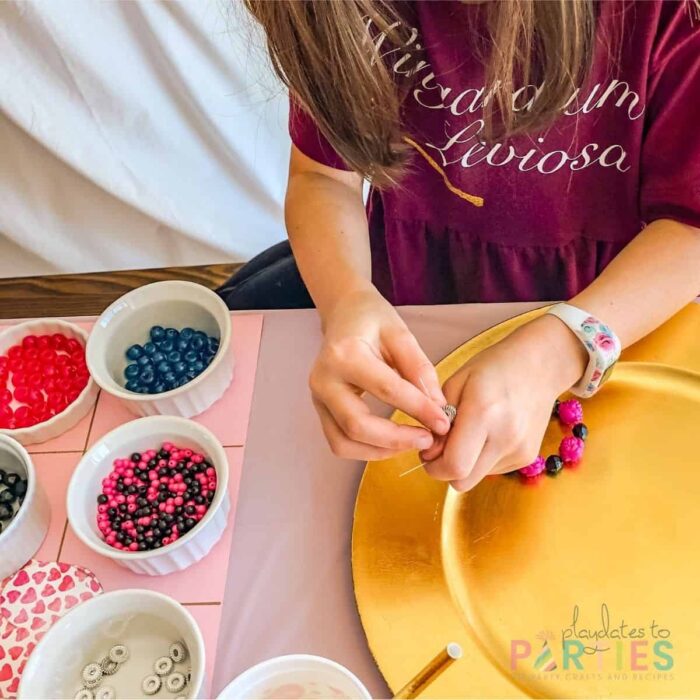 Party Activities
Confession: I didn't obsess over creating lots of planned Valentine's Day activities for the girls. I knew they would just be happy to be spending time together.
But if you're anything like us, you probably have some unused craft kits lying around filled with plenty of beads. I just rounded up a bunch that worked for Valentine's Day and turned it into a bracelet making activity!
It was a bit much for the 6-year-olds, but the 9-year-olds loved it.
More Valentine's Day Party Activities
Even More Valentine's Day Ideas You'll Love: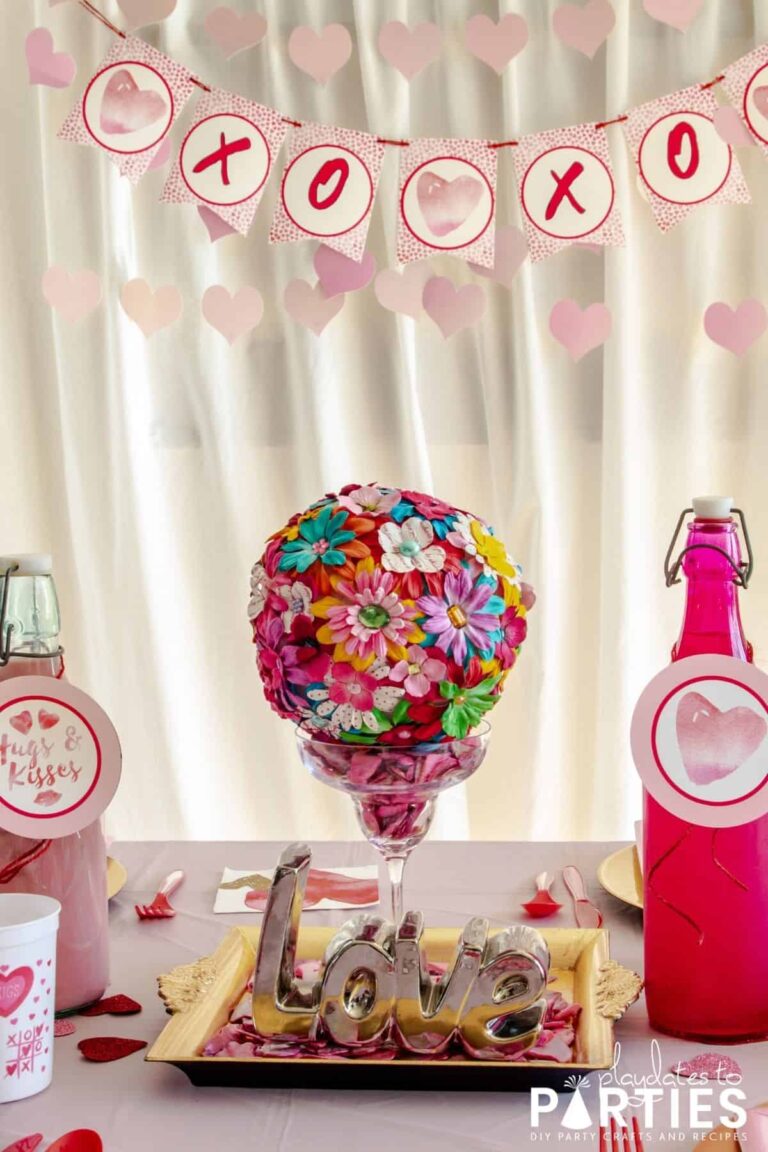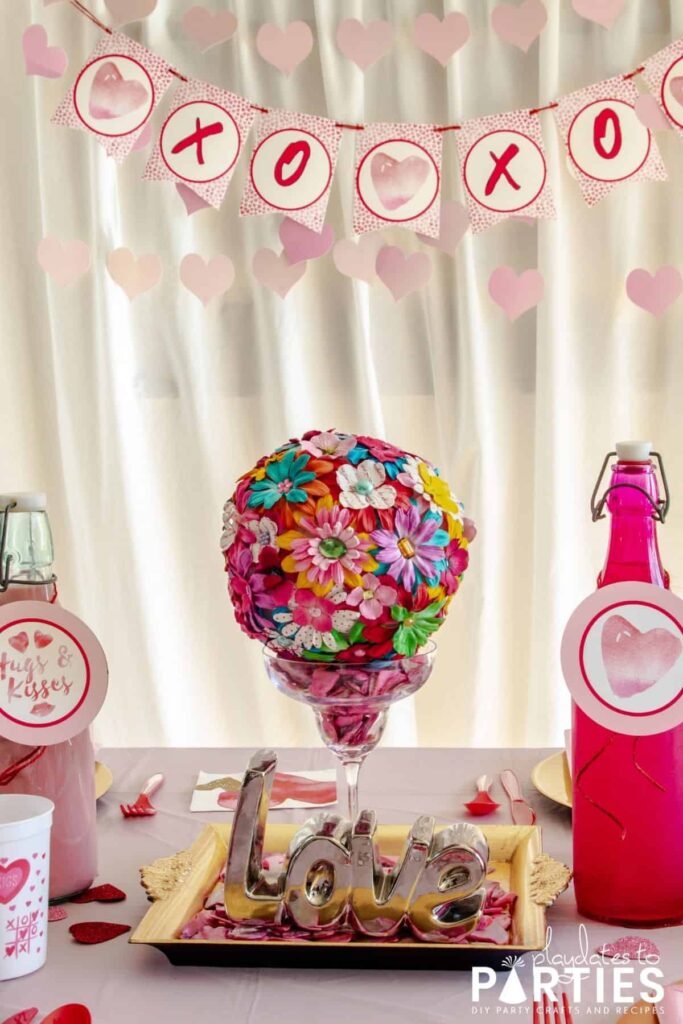 Now It's Your Turn
And that was pretty much it. Super easy, but the kids had a ton of fun. And it was great to be able to give other parents a free afternoon when school lets out early.
What do you think? Would you have done anything differently? How would you entertain 9-year-olds and 6-year-olds for a Valentine's Day play date?
---