All you need is love…but chocolate doesn't hurt either! Print out these cute DIY Valentine's Day cards and give the gift of a little chocolate to the kids classmates this year.
Talk about simple. These printables are easy enough to cut out with scissors or a paper trimmer, but they're also sized to fit within Cricut's Print and Cut guidelines.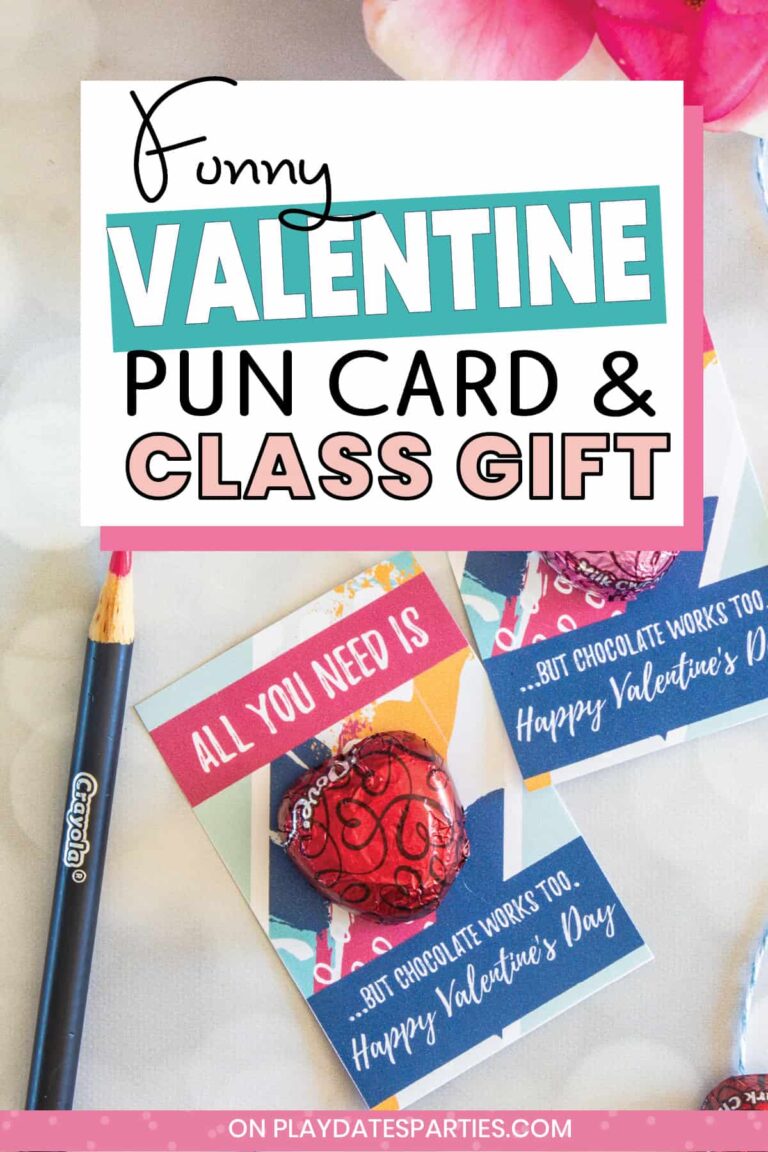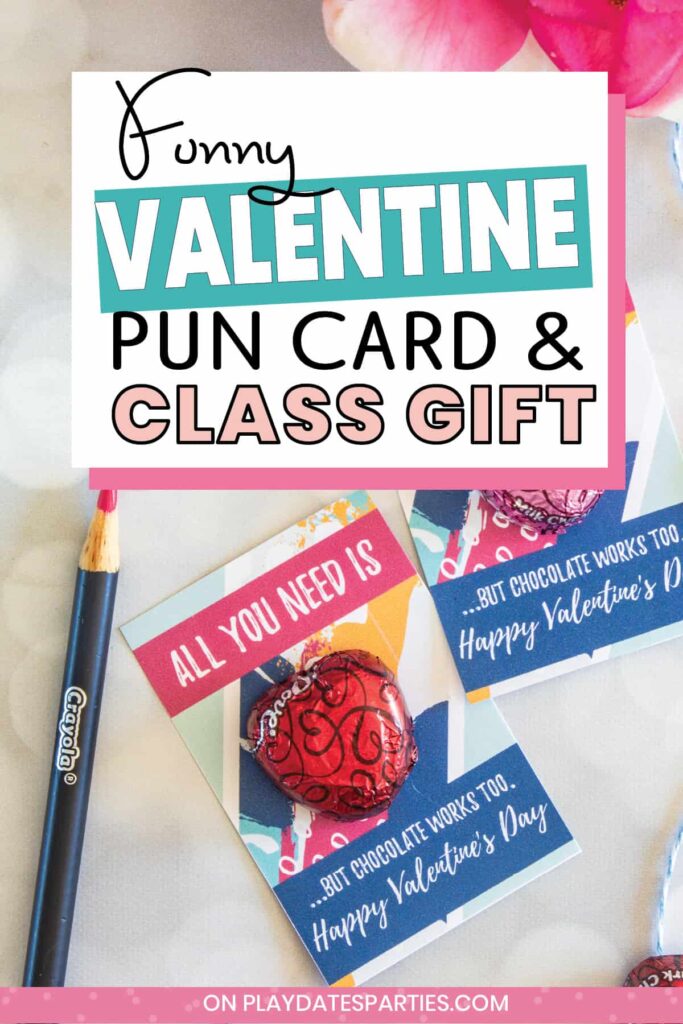 The oldest of my three kids is finally in the tween years. And it's definitely a roller coaster ride.
Picking out Valentines for her 5th grade class last year was a real struggle. Pretty much everything was turned down as being 'too childish'. But it's the last year she was allowed to bring gifts. So I did that thing I do…
And made something brand new!
These Valentines are simple, silly, and definitely don't look like they're for little kids, which makes them perfect for older kids and tweens.
What You'll Need:
Pen or pencil
Individually wrapped heart shaped chocolate candies (we used Dove)
Scissors, paper trimmer, or Cricut cutting machine
How to Make the All You Need is Love Cards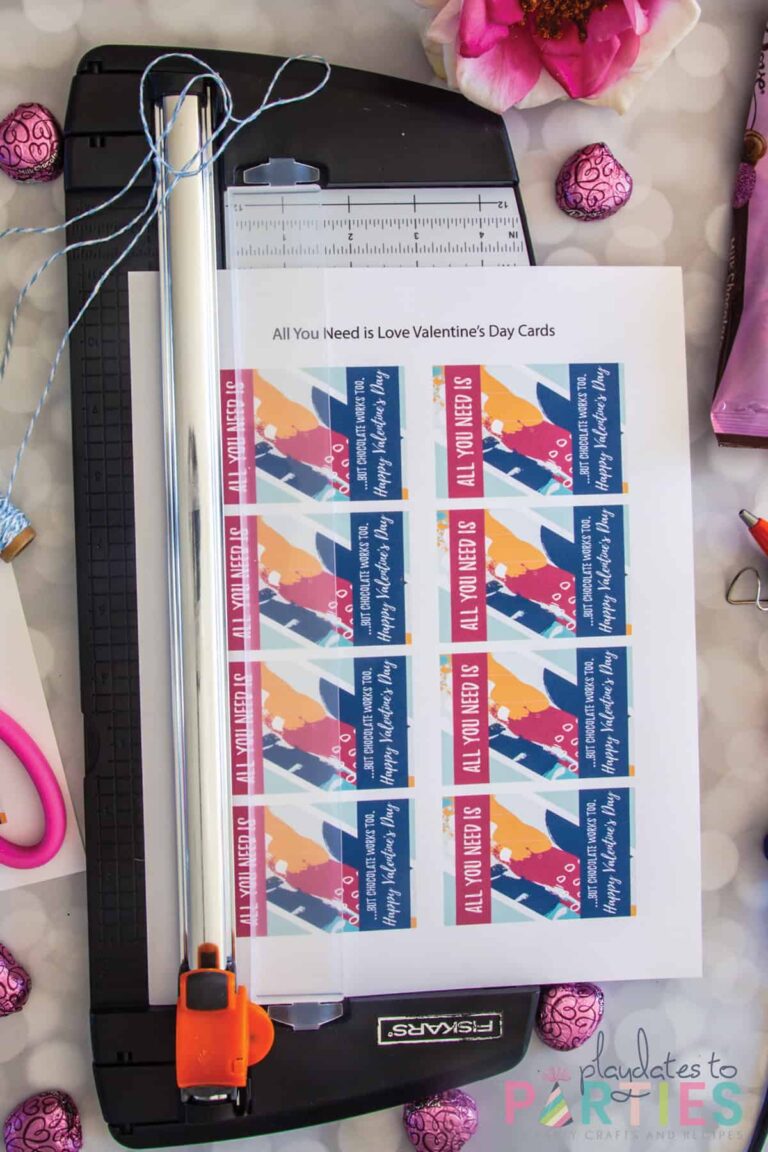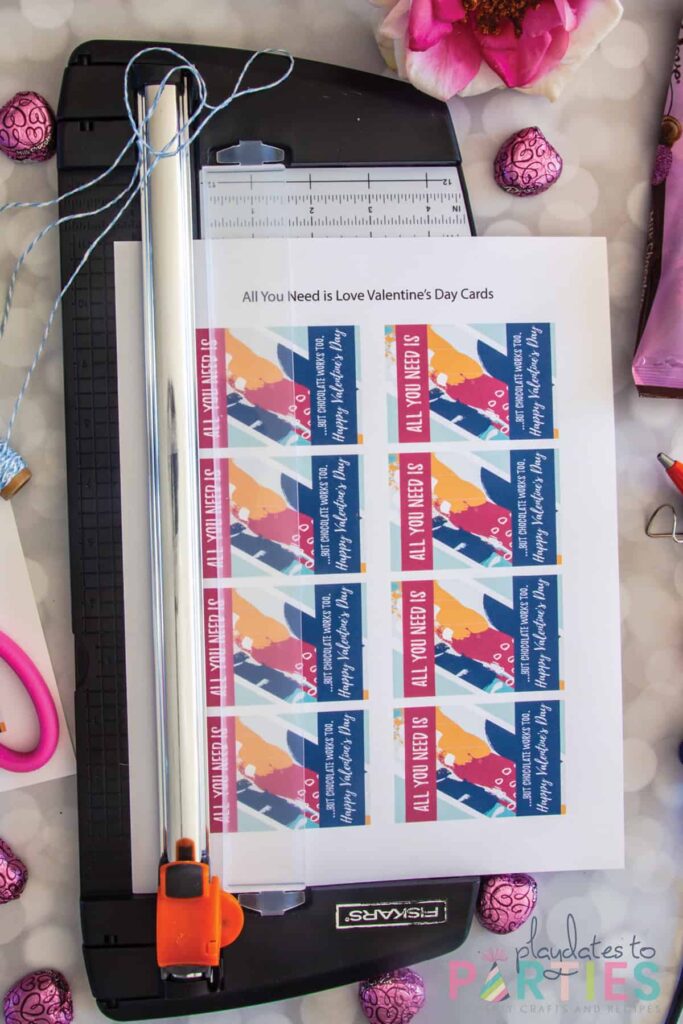 Step 1: Cut Out the Cards
Confession: I didn't take these pictures when the gifts were going out last year. If you know me, you know I tend to do my best work at the last minute, so these photos were taken after Valentine's Day.
That said, because I was working last minute, having the ability to let the Cricut cut out the cards meant that I could finish a full class worth of Valentine's Day cards in less than an hour. You can use the same process as I did in this Valentine's Day Treat Bag Topper to cut yours out with the Cricut, too.
But to take the pictures to share with you, I didn't need a ton of cards, so I just used our trusty paper trimmer. You could just as easily use a pair of scissors if that's all you have on hand.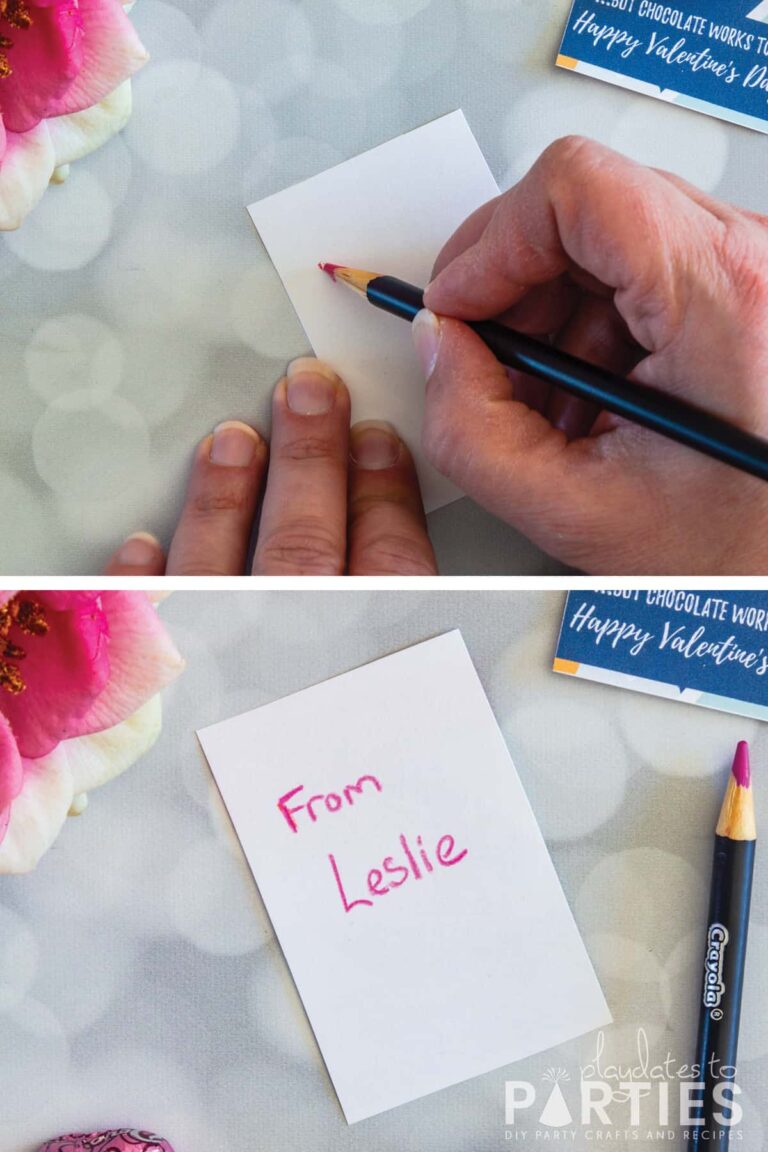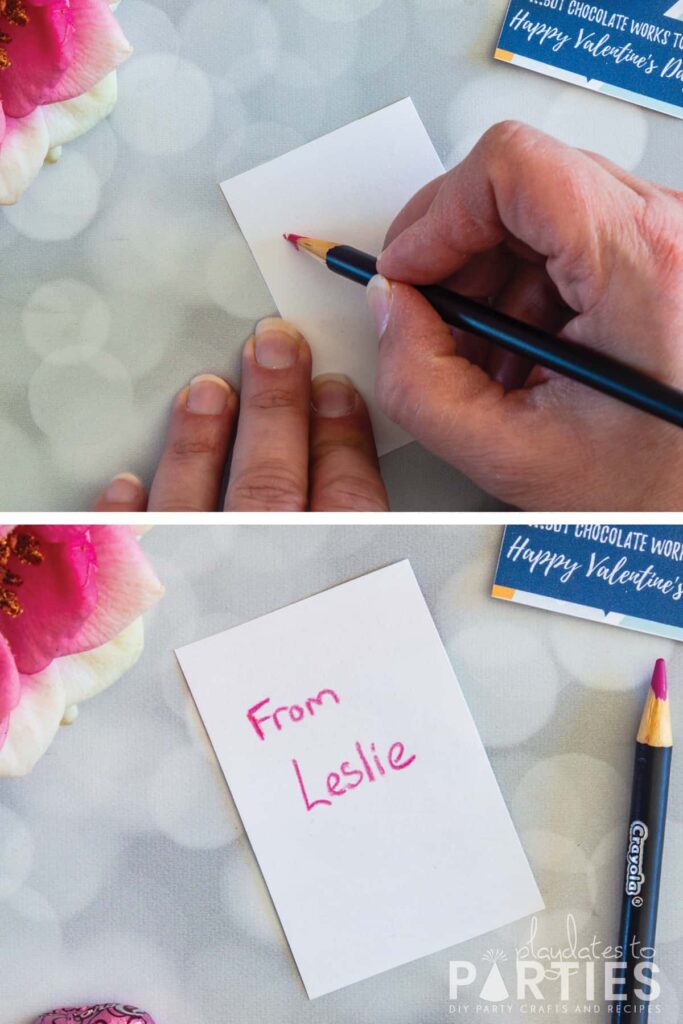 Step 2: Add Your Name or Message on the Back
The cards are a little small, so my daughter and I agreed that a handwritten message on the back makes these cards a bit more personal. Just make sure you do it before assembling everything.
Tip: If you're making them for a large class, just add your child's name. That way they don't have to search through a dozen or two cards to find each child's Valentine's Day card.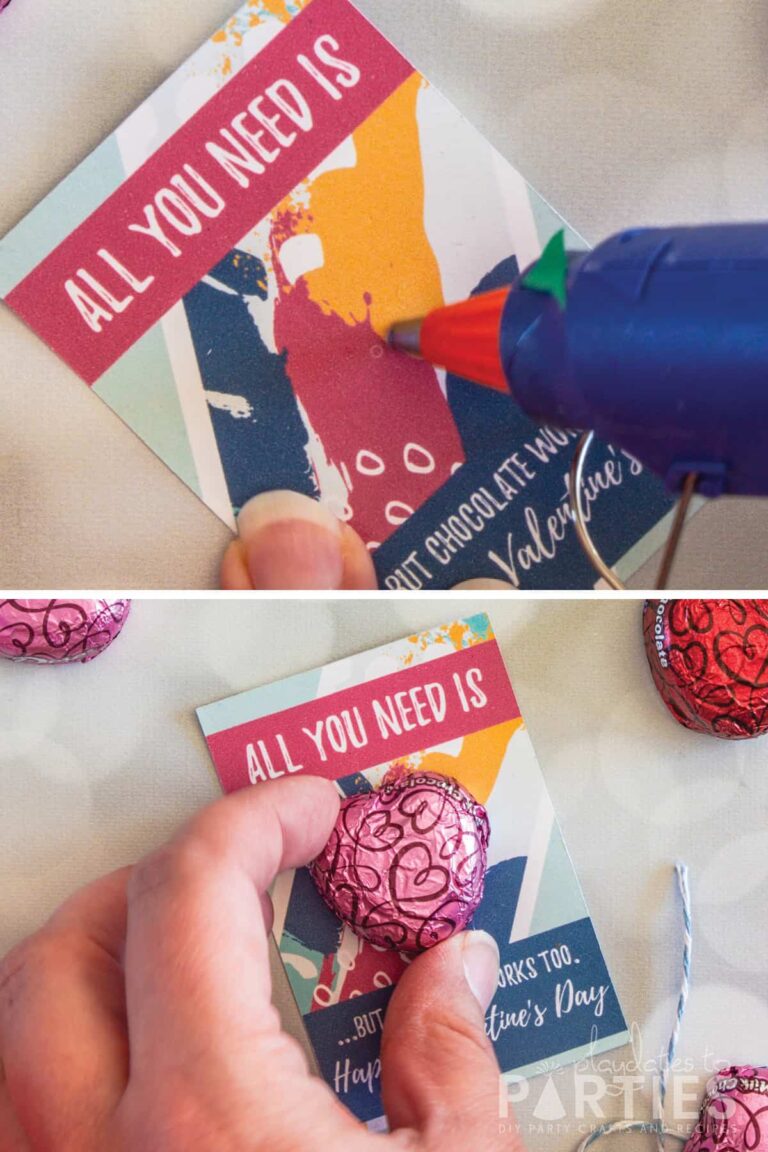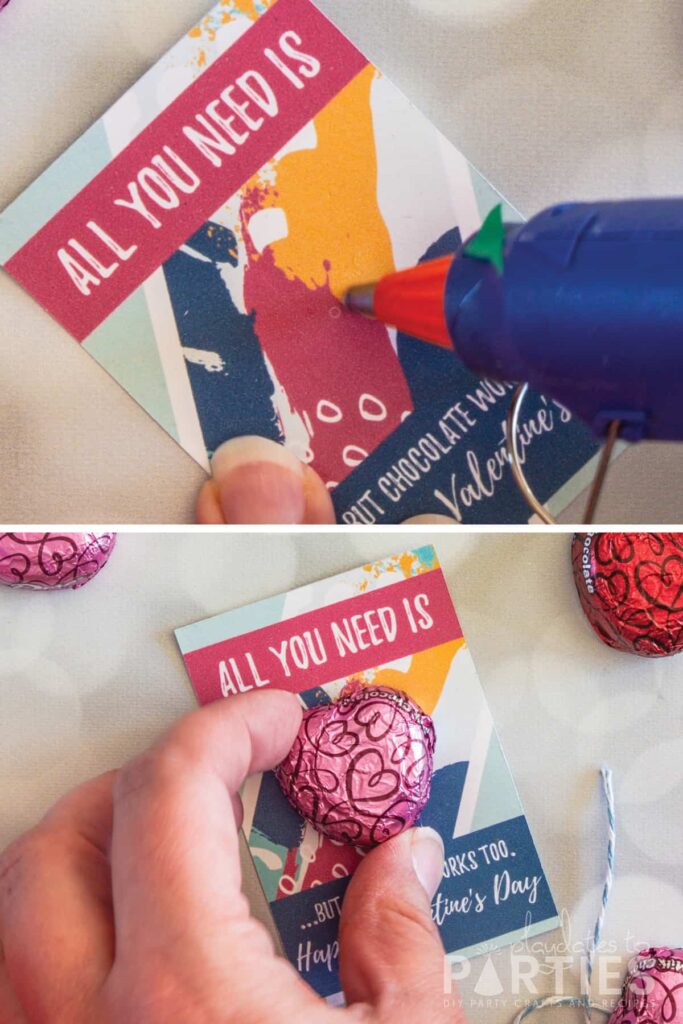 Glue the Heart to the Card
I'm not the best at aligning things by sight, so there's a handy dandy little circle in the center of the card to show you where the glue needs to go.
Just add a dab of hot glue on the dot and place the candy heart on top.
Can You Use Other Types of Glue?
Yes! Hot glue and rubber cement work best since the candy is meant to peel off. But you could try white glue as well. Just make sure to give everything plenty of time to dry.
Can You Use Other Chocolates?
These cards were designed to fit Dove's individually wrapped chocolate hearts, which are just over an inch wide. However, you can use any heart-shaped chocolate that is individually wrapped and is a similar size.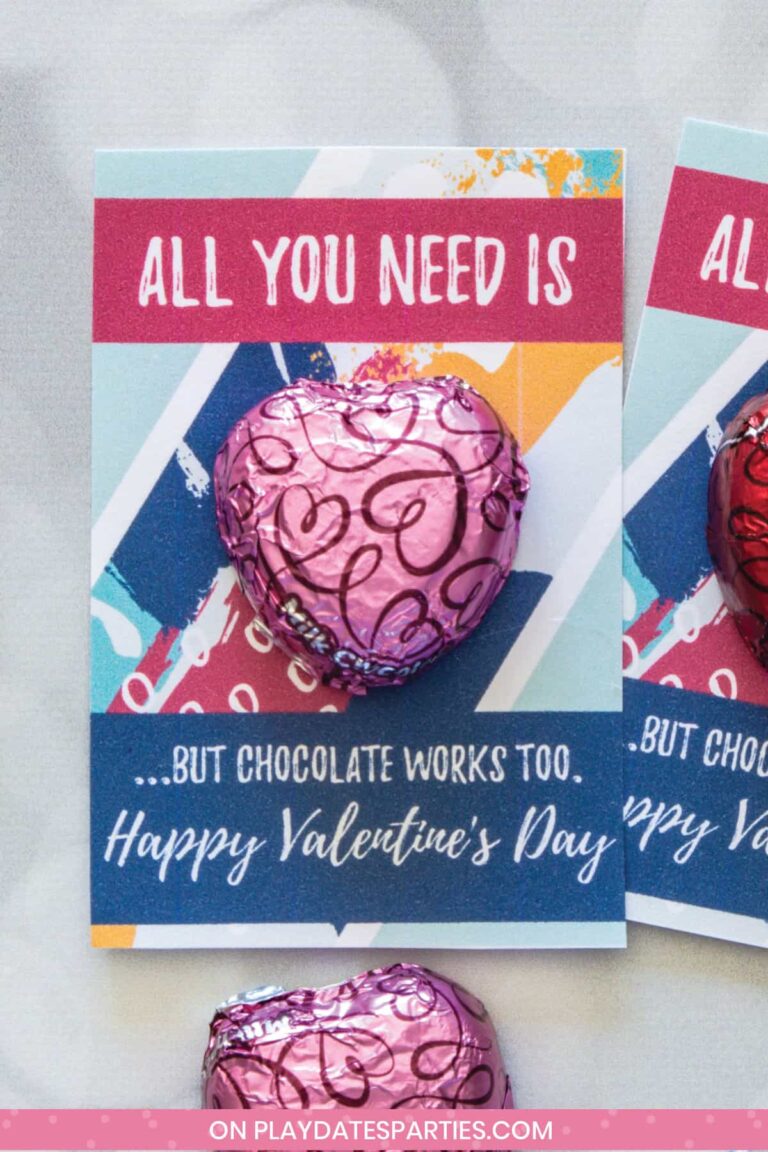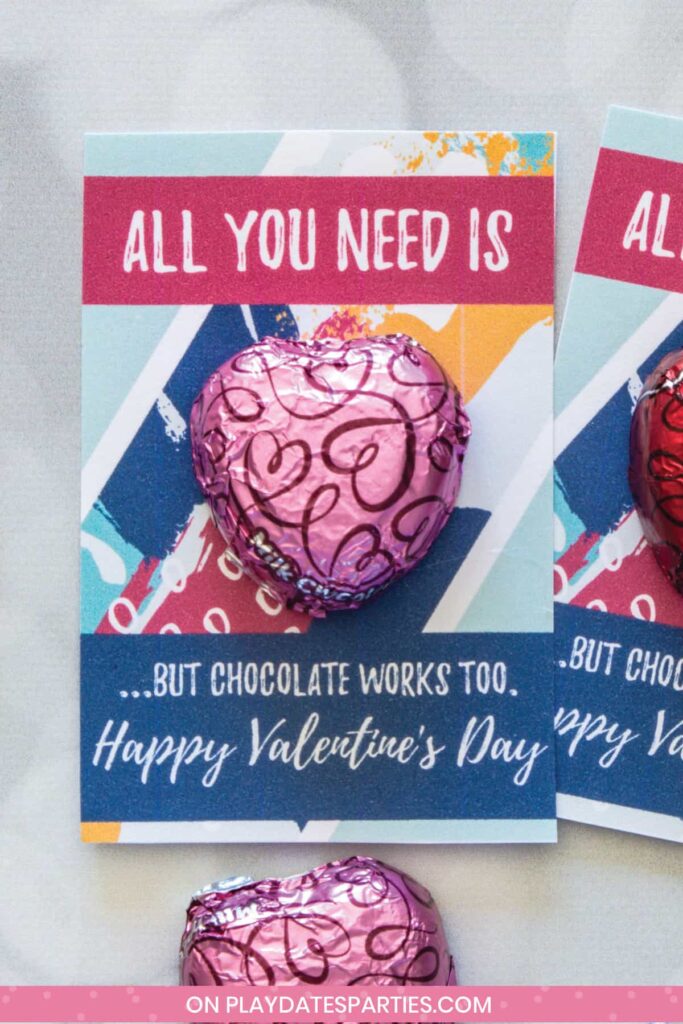 More Valentine's Day Ideas You'll Love:
Yield: 8 cards
All You Need is Love Chocolate Valentine Card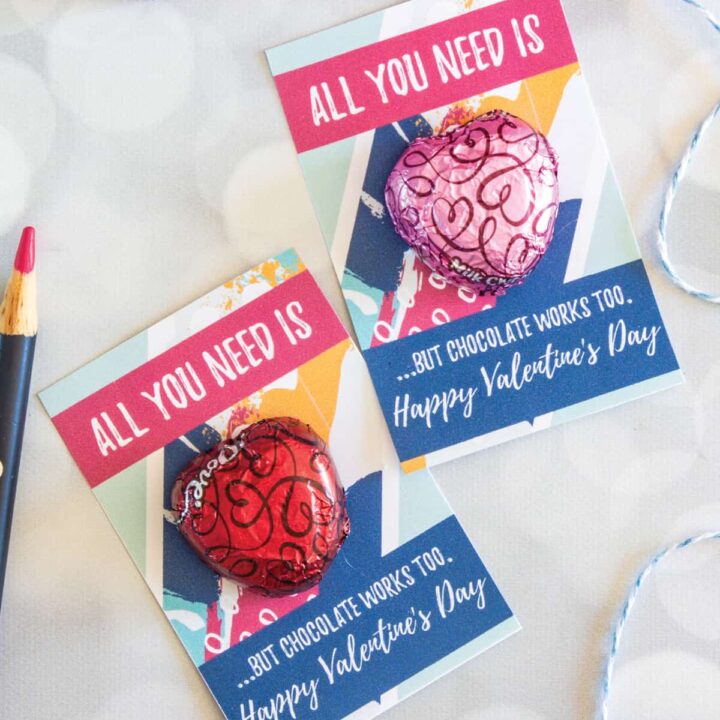 All you need is love, but chocolate works too! Grab these cute printable Valentine cards for kids and make a whole class worth in an hour or less.
Materials
White card stock
Pen or pencil
Individually wrapped heart shaped chocolate candies (we used Dove)
Tools
Scissors, paper trimmer, or Cricut cutting machine
Hot glue
Hot glue gun
Instructions
Print the designs on white card stock and cut the cards out along the edges of the design. ***see notes below***
Write your name or personal message on the back side of the card.
Add a dab of hot glue to the front center of the card. The center of the card is noted with a small circle.
Place the heart on the hot glue before it dries.
Notes
You can use scissors or a paper trimmer to cut out the cards. But if you have a Cricut cutting machine, these cards are designed to fit within the Cricut Print and Cut sizing. See a video that shows the process in this post here.
These cards were designed to fit Dove chocolate hearts, but feel free to use any small, individually wrapped chocolate hearts that are about an inch wide.
The text on these cards is NOT editable.
---