Love is in the air! Spread the love and make your Valentine's Day decor easy this year with these free XOXO and Love You printable signs.
Each print is available in four different sizes, so they're perfect to mix and match together, or even to use as DIY Valentine's Day cards.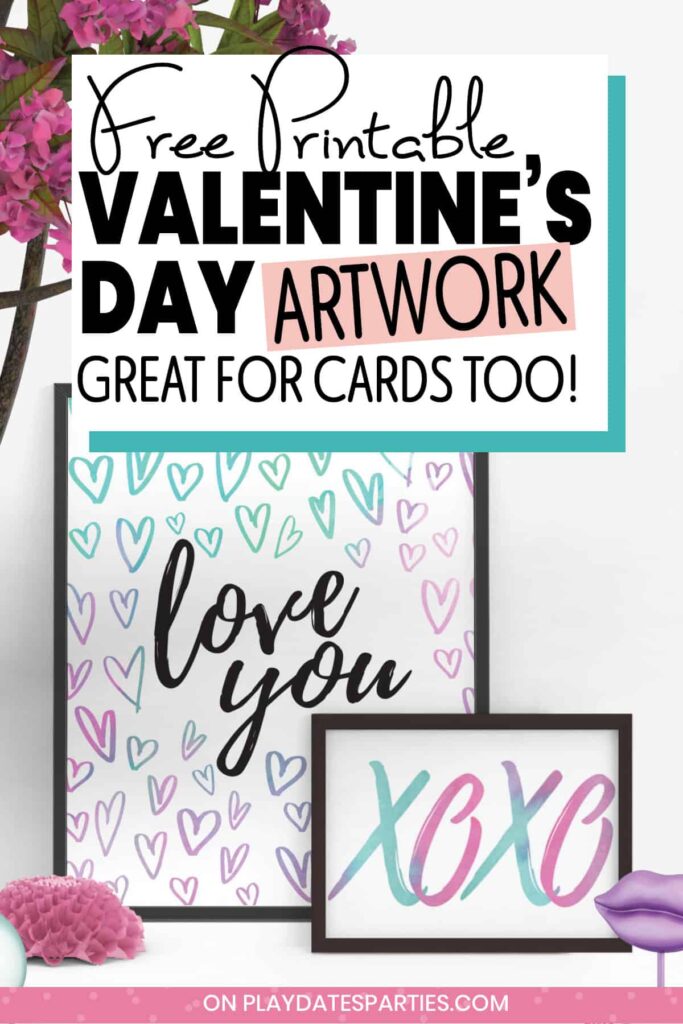 Have you cleared out all your Christmas decor yet? We're still holding out for Epiphany on January 6th (yes, we're old school here).
But this weekend, I'm ready to clear out the clutter and start focusing on sharing some love in our household.
And what better way to do that than to share some updated Valentine's Day signs with you?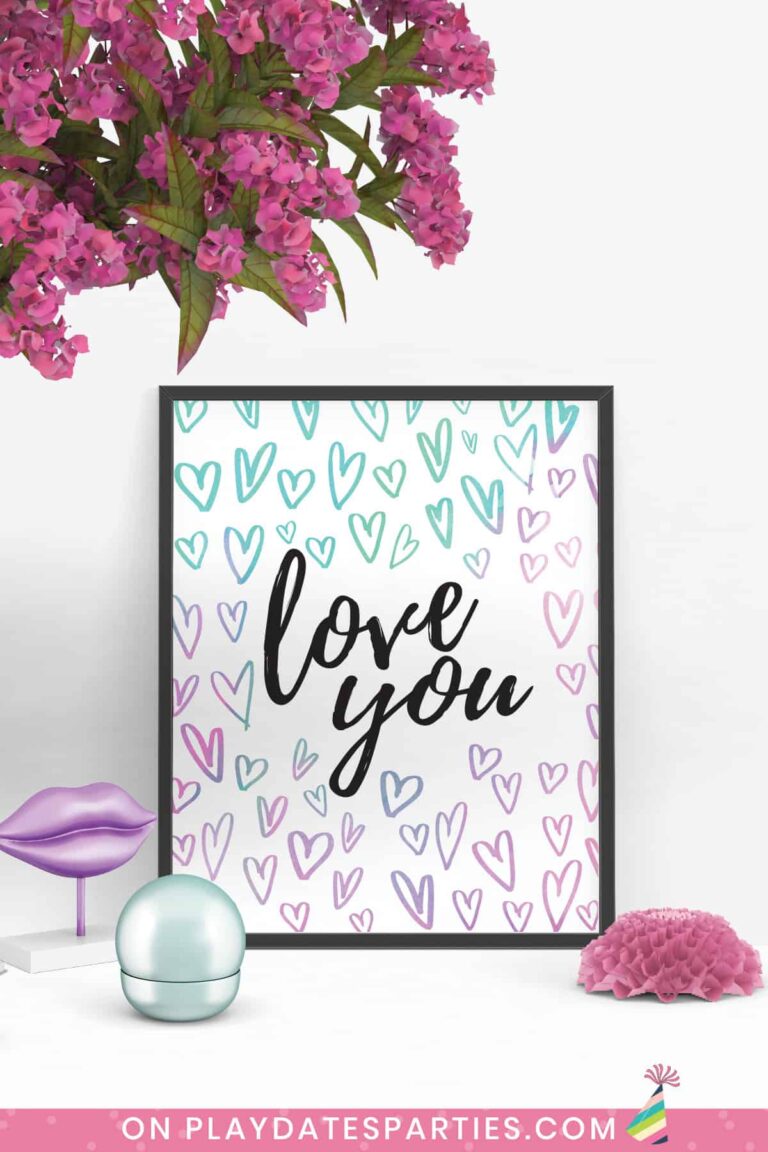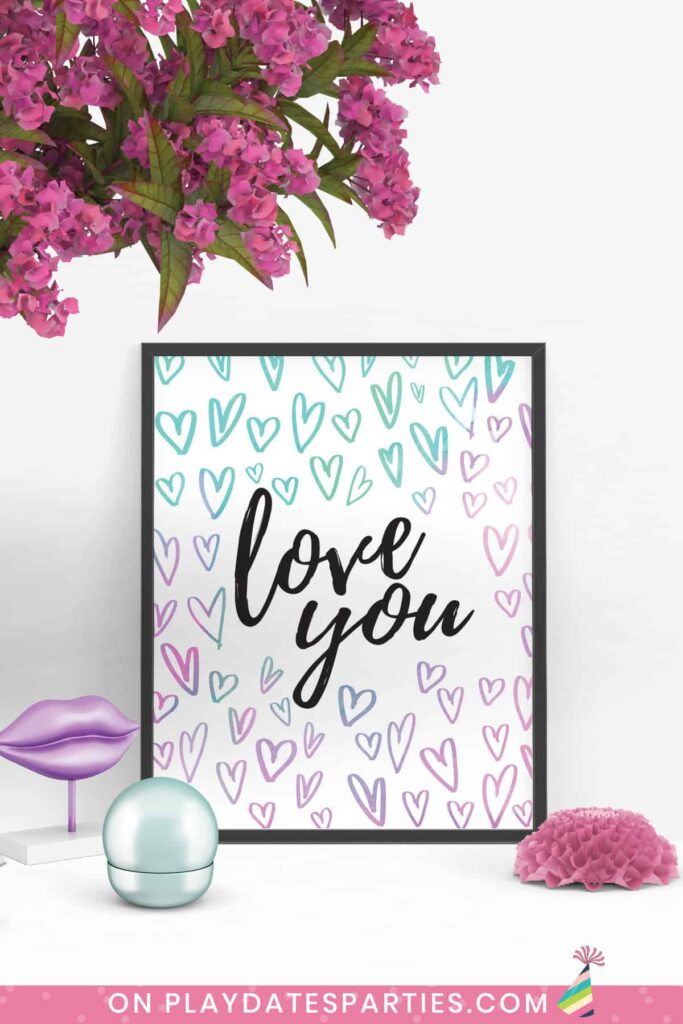 Love You Printable
I know, I know, technically it should say "I love you", but who needs the "I" anyway? 🤣
With a simple message surrounded by watercolor hearts, I love that this design is sweet without being saccharine.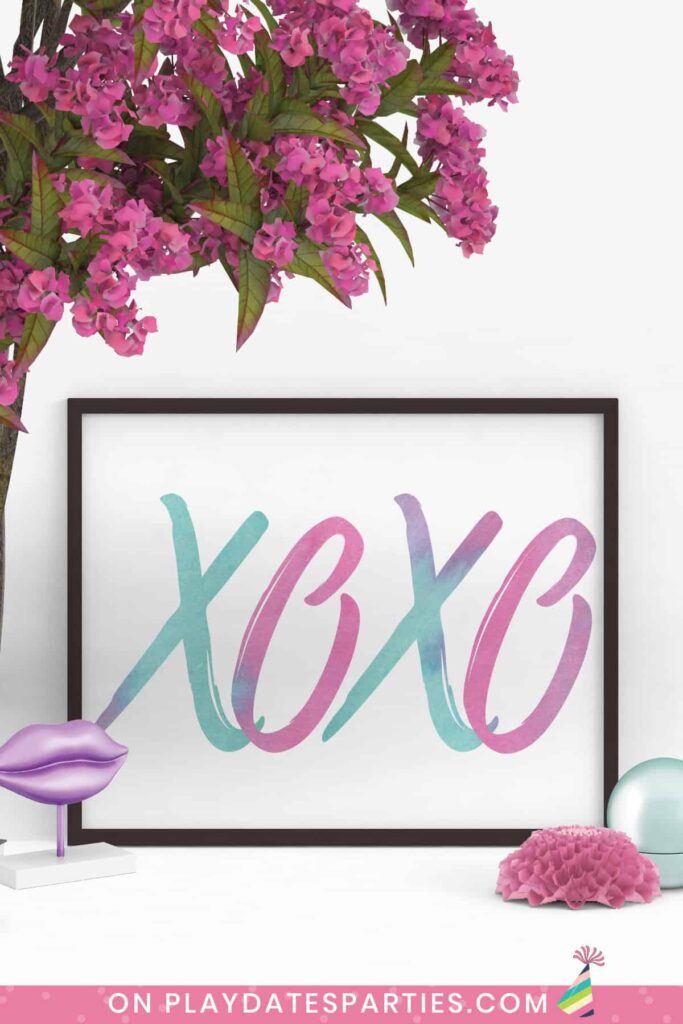 XOXO Print
Next up is another simple print that's designed to coordinate with the Love You printable. Layer it up like you see at the top of the post, or put it up on it's own. Totally up to you.
Tips for Printing Your Designs
The 8"x10" and smaller designs are simple to print out at home. Just make sure you have plenty of ink ready and use the right kind of paper.
For the larger 16"x20" art prints, I like to have them printed at Walgreens or Staples as poster prints.
You could even send the designs off to get printed on canvas through a site like Shutterfly for pretty gifts.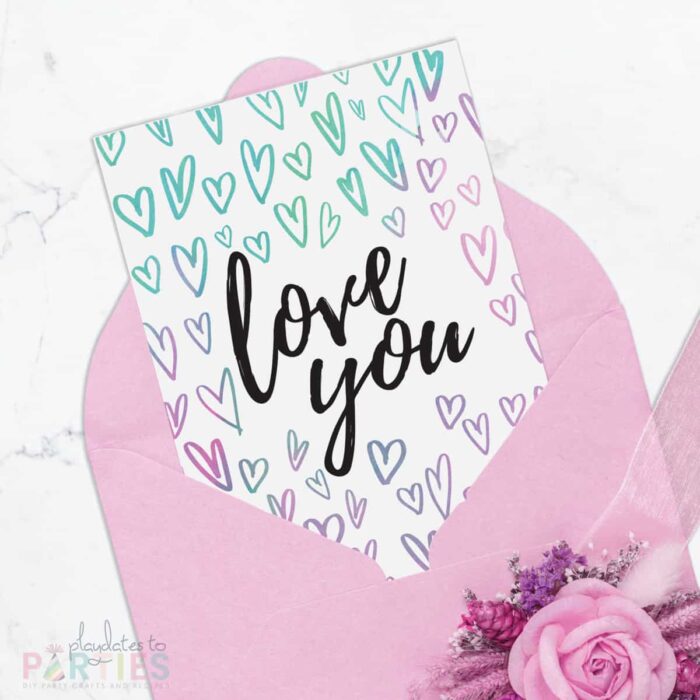 To Make DIY Cards
Here's a fun tip: Use the 4"x6" or 5"x7" designs to make your own Valentine's Day cards.
Make a one-sided card by printing the design onto cardstock or matte photo paper, then add a handwritten message on the back.
To Make a folded card:
You have a few different options:
The easiest is to print the 4"x6" design on the left side of a sheet cardstock (when viewed horizontally). Then fold the sheet along the long edge of the design and trim the excess.
You can also convert the design to a png file, and then upload it to design software like Canva or Photoshop. Just make sure to watch how everything is printed. (This is definitely a more advanced, and finicky method, so let me know in the comments section if you'd like to see a tutorial)
Finally, you can also simply cut the design out and glue it to the front of a homemade card. Then add whatever extras you might like.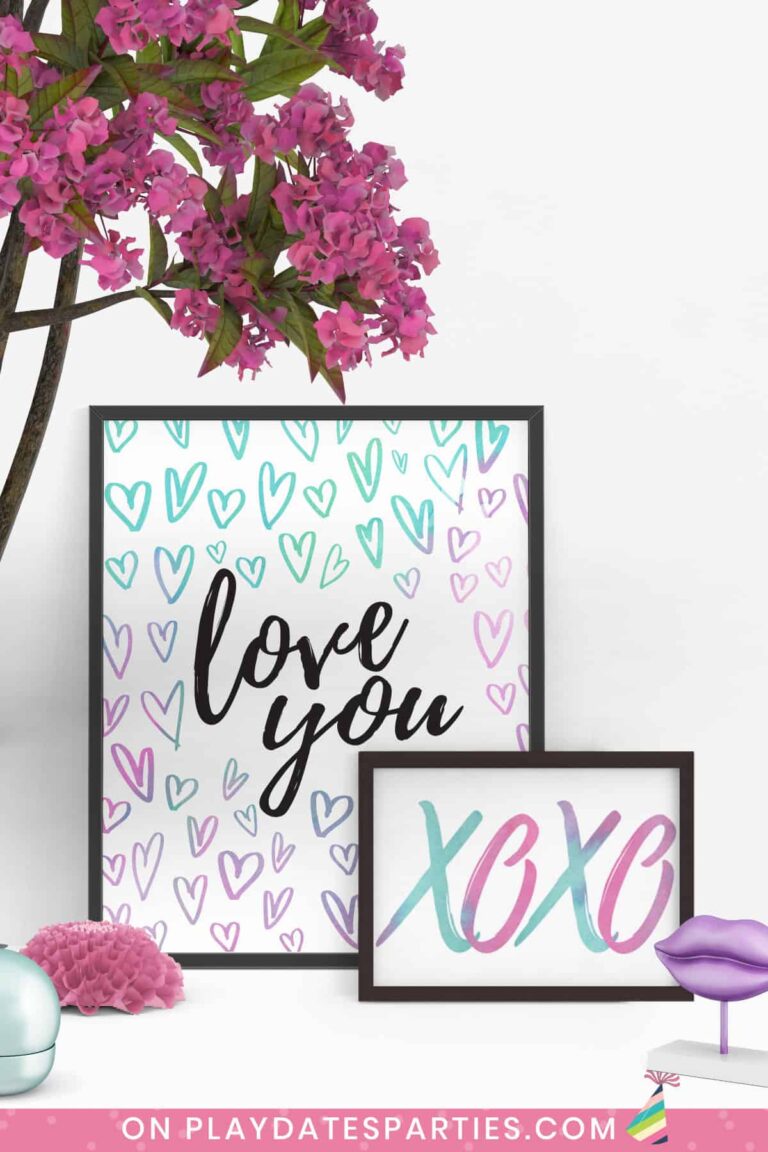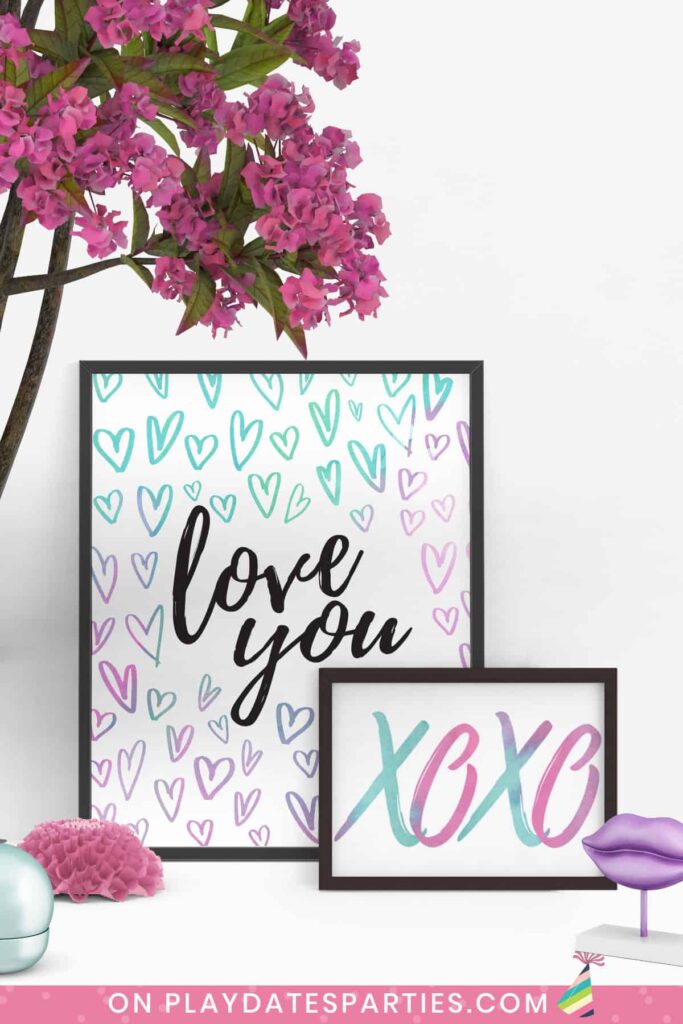 More Valentine's Day Ideas to Love:
Grab the Free Printables
Ready to get decorating? These printables are free for newsletter subscribers. All you need to do is add your name and email to the opt-in boxes below to get the zip file sent directly to your inbox.
Don't want to subscribe? No problem. You can also find these and all my Valentine's Day printables here in my shop for a small price.
---