Make everyone in the house happy with this list of upbeat Valentine's Day songs for the whole family; including old school classics, country, and rock!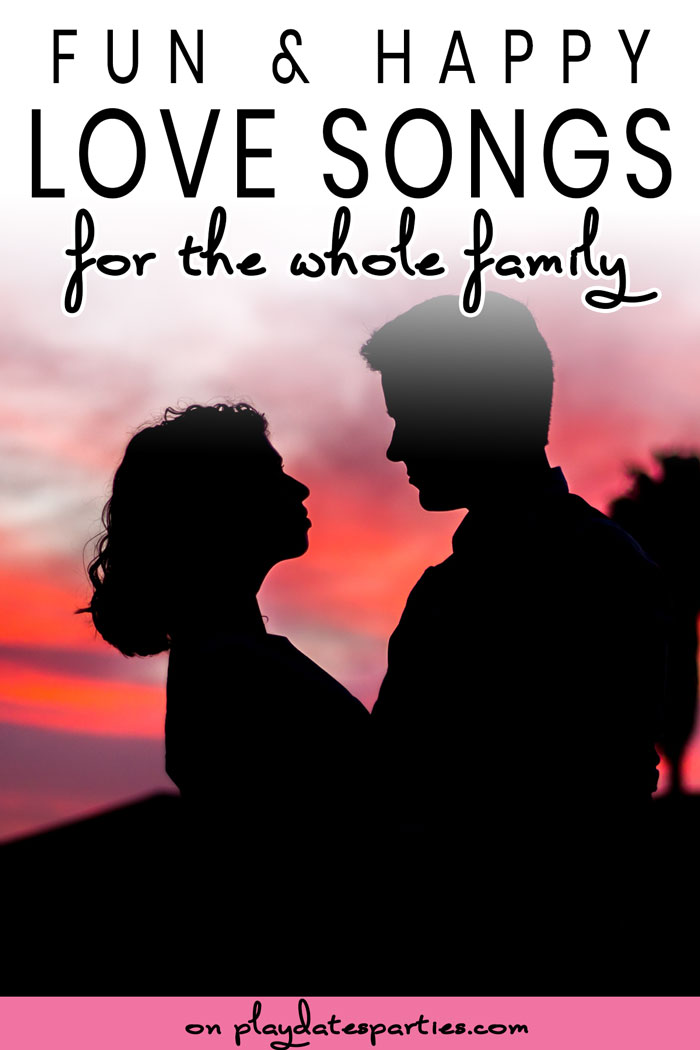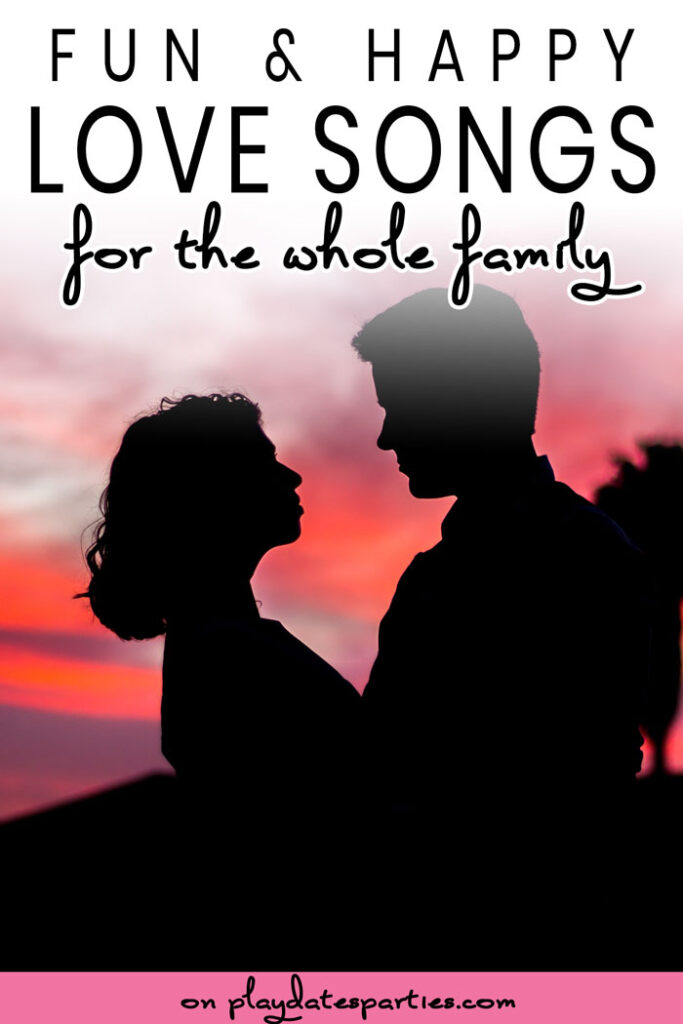 Have you ever noticed that so many love songs out there are downright depressing?
I suppose it just makes sense. It's a time-honored tradition to write poetry (and therefore, music) in the throes of heartache. And there may be more people feeling down and depressed about love at any given moment than there are blissfully happy couples.
Let's get real for a minute. Even happily married couples have heartache with each other every now and then.
But music is one of the best ways to set the mood, whether it's for a party, or just for a day at home with the family. So, I'm always on the lookout for happy songs to fill our Sonos queue – even happy Valentine's Day songs.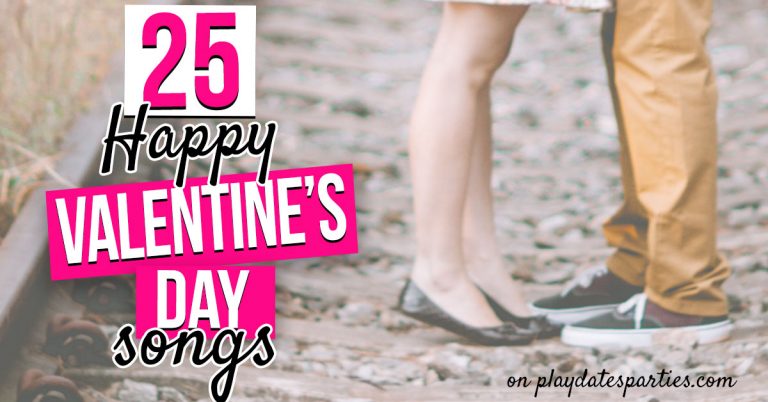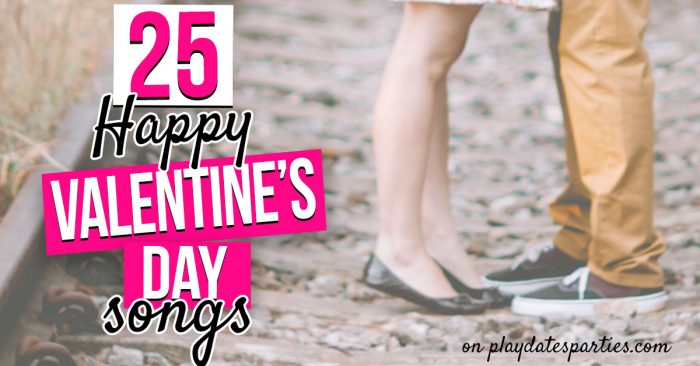 Add in the fact that we keep the music G-rated for our 3 little kids, and that can be a challenge! But we've managed to do it!
Over the years, we've actually pulled together a list of nearly 60 Valentine's Day songs for our annual playlist. Some of them are sappy, some are silly, but they are all happy.
So, if you're looking for something different to listen to with your kids this Valentine's day, you might want to consider one of our top 25 picks!
Related >>> 10 Perfect At-Home Date Nights for Busy Couples
25 Blissfully Happy Valentine's Day Songs for Families
"She's Got a Way" by Billy Joel
"I Love You More Today Than Yesterday" by Spiral Staircase
"Count on Me" by Bruno Mars
"I Just Called to Say I Love You" by Stevie Wonder
"My Love" – Paul McCartney (Wings)
"Best of My Love" by The Emotions
"Kiss Me" by Ed Sheeran
"La Vie en Rose" by Luis Armstrong
"At Last" by Etta James
"All of My Love" by Led Zeppelin
"You're My Best Friend" by Queen
"A Wink and a Smile" by Harry Connick Jr.
"True Colours" by Phil Collins
"I Just Can't Stop Loving You" by Michael Jackson
"Faithfully" by Journey
"I Won't Give Up" by Jason Mraz
"You Make Loving Fun" by Fleetwood Mac
"You Are the Sunshine of My Life" by Stevie Wonder
"What You Don't Do" by Lianne La Havas
"Better Together" by Jack Johnson
"To the Moon and Back" by Luke Bryan
"Heartbeat" by Carrie Underwood
"Best Part" by Daniel Caesar feat. H.E.R.
"Sweetest Life" by Kwaye
"Amazed" by Lonestar
Now It's Your Turn
Even if you're feeling less than blissfully happy, these 25 Valentine's Day songs can help turn that around! Play them in the car with your kids, while making dinner, or any time to keep things light, bright, and happy! Now I want to know…
More Fun Valentine's Day Party Crafts & Recipes:
Which of these songs do you like best?
Are there any happy Valentine's Day songs you think I missed?
---