Looking for new and interesting gifts for beer lovers? These 11 ideas are all inspired by real friends and family who can't get enough craft beer.
Whether you're looking for Christmas stocking stuffers, Valentine's Day gifts, or blow-out birthday gifts, these 11 gift ideas include something for budgets big and small.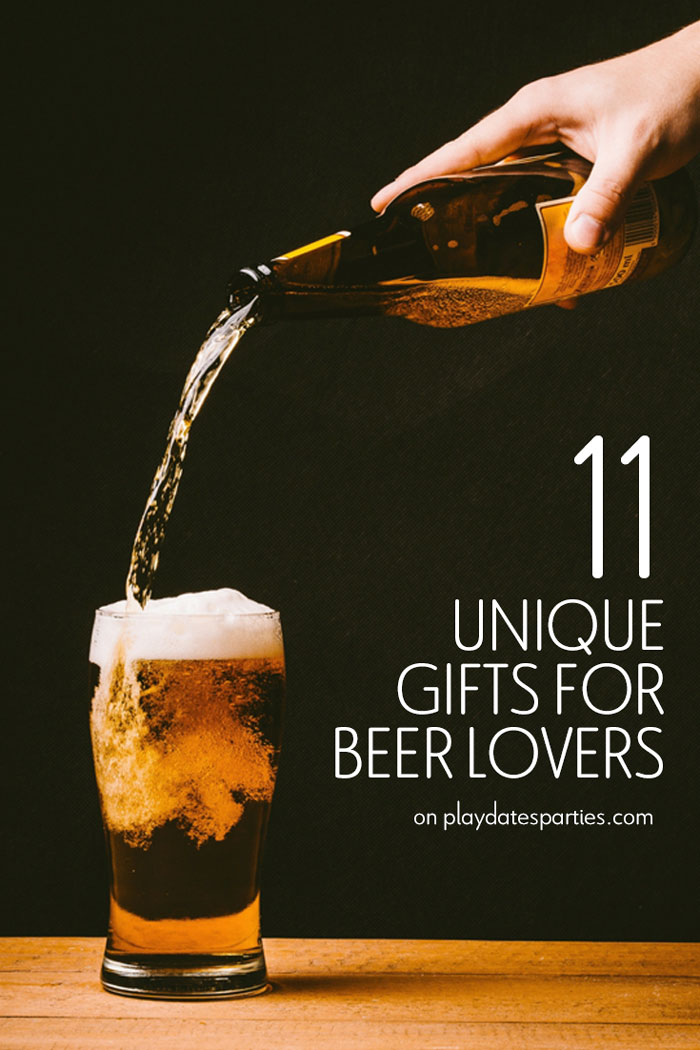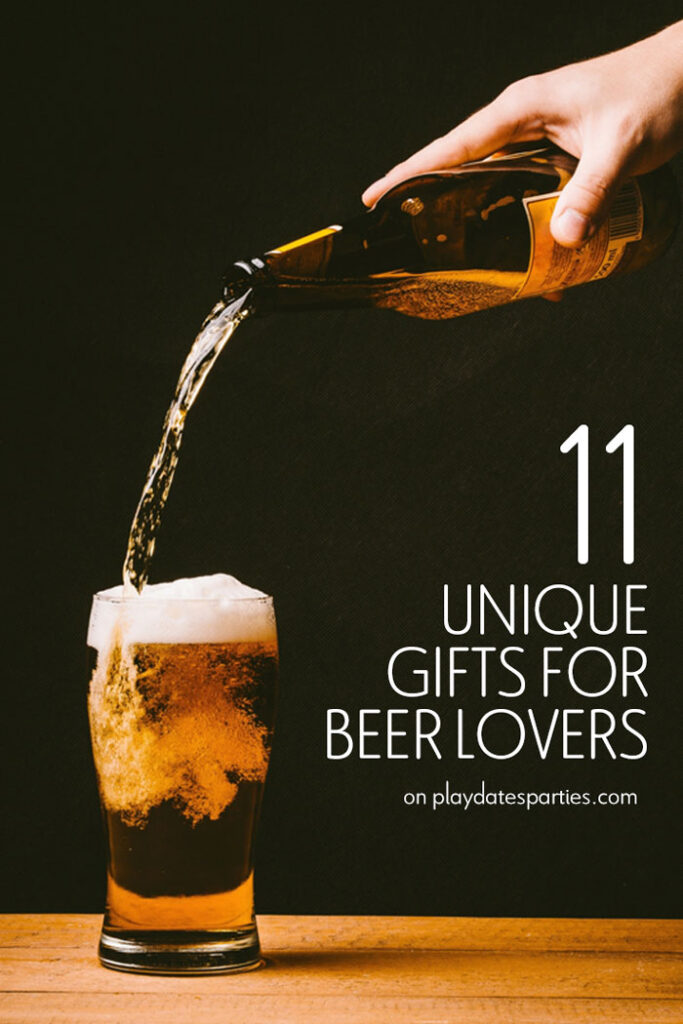 You see, there was a time when the husband and I thought that Yuengling was exotic.
It was before the craft brew trend was even a thought, but young adults around the country were already tiring of the same old watered-down flavors.
But then I became pregnant with our first child. And the husband put aside wine (for my sake), and embraced craft beer wholeheartedly.  
Wow, did that change things. Now you're likely to see our basement refrigerator stocked with a wide variety of craft beer, most of which is from local and regional brewers.
And it's not just him. My brothers-in-law, and other friends are all crazy for craft beer. Which is why I figured it was time to come up with a list of gift ideas they'll all love.
Most of these ideas are moderately priced ($20-$50), but many are under that price range, and one or two are definitely budget busters perfect for big milestone birthdays.
Hopefully this will help you find gifts for beer lovers in your life too. Feel free to let me know in the comments section if there are any other ideas you would add to the list.
Want More Gift Ideas?
Fun and Exciting Gifts for Beer Lovers (to fit every budget)
This isn't the old Mr. Beer kit. Get set up with an starter kit made just for home brewing.
A tasting set is the perfect gift for beer lovers that love to entertain. And I love that this set comes with a variety of glasses shapes.
(Did you know that there are different shaped glasses for different beer varieties? That was definitely something new I learned.)
Photo Credit: www.etsy.com
How fun is this?! We all remember Pac Man from our childhood, so this shirt is both kitschy and sentimental.
Add a vintage style bottle opener to your basement bar and keep caps off the floor while you're at it.
Even if you can't physically get to every state, you can keep track of the states you've 'tasted' with a beer cap map.
The Husband loves his growler caddy by Growler on Board. But I love that this tote is a more stylish alternative (and easier to carry.)
Get all nerdy (in the best way possible) and learn everything you ever needed to know about beer in the Beer Bible.
Photo Credit: www.etsy.com
This beautifully designed flowchart of all the varieties of beer is a great gift that can be hung up in your home bar, bedroom, or home office.
The home bar version of a coffee table book, the United States of Craft Beer shows you what people around the country are drinking.
My Husband is full of expensive ideas. He wants a countertop growler cooling and dispensing system (as if we have a place for it). I like the one pictured, but he's got his heart set on this 3-growler system.
Love Craft Beer? Try Cooking with It!
Now It's Your Turn
Perhaps Yuengling was our gateway beer to enjoying craft beer and all that goes with it, even though you won't find it in our fridge anymore.
Then again, I'm not sure we're ready for the expensive brewing and cooling systems that my husband drools over.
Where are you in your craft beer journey?
Which craft beer enthusiast gifts would you want to give or receive?