It's so easy to shop for older kids' Easter baskets. But what about baby? Here are 20 age-appropriate gifts for baby's first Easter basket.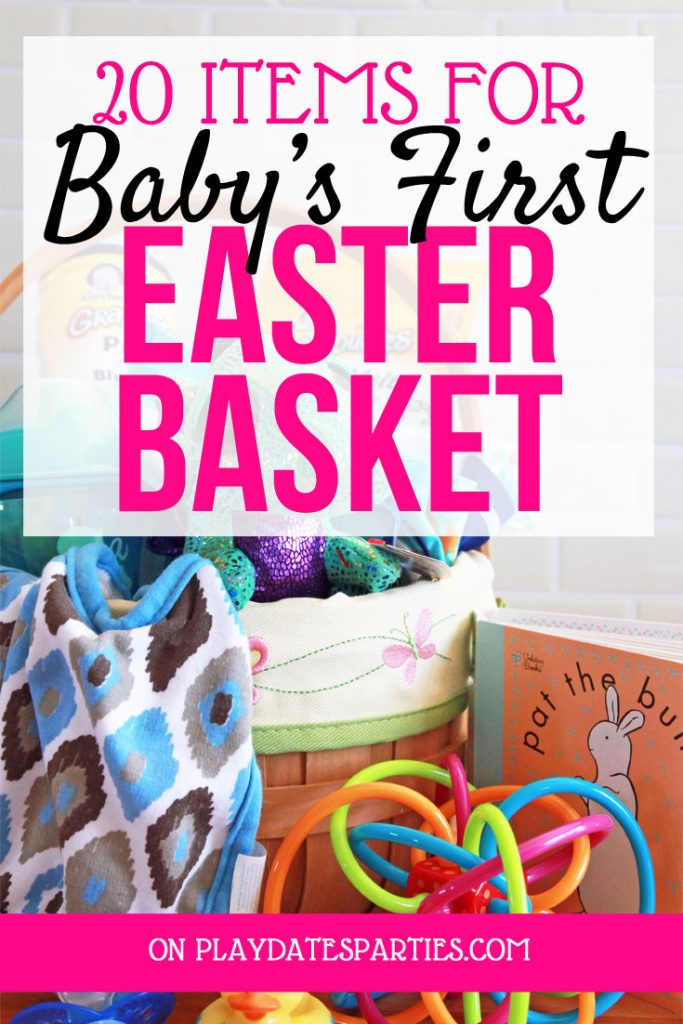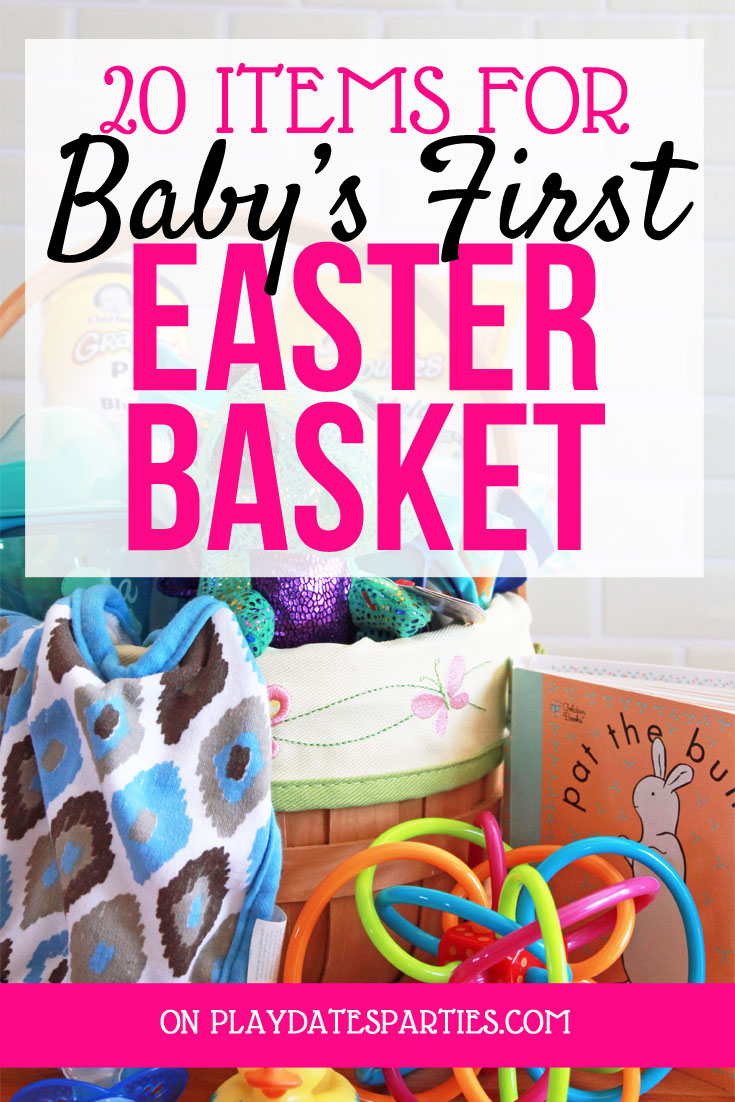 It's so easy to shop for Easter basket ideas for any kid over the age of 2.
There's always some kind of candy or treat that kids will love, and tons of non-candy ideas to reduce the sugar intake. But what about the baby?
I was left wondering about this the other day when I realized that I'll have to do something for E. If he didn't have older siblings, it wouldn't be an issue. But knowing my girls, they would be quite upset if they got gifts from the Easter bunny but E's first Easter basket was left empty.
That said, he really doesn't need much from the bunny this year. I might scream if another stuffed animal enters this house and there's no way he's getting jelly beans and candy like his sisters.
Luckily, I've done this a couple times already, so I thought it would be helpful to pull together a realistic list of items that are useful and fun for baby's first Easter basket. Some of these are items we already have, some are items that will actually be in E's basket this year.
20 Items for Baby's First Easter Basket
Newborn to 6 months:

6 months to 1 year (in addition to the above):
Bonus: If you want to really spoil your kids, we're planning on giving E this 4-in-one stroller-to-tricycle combination…but that's more so we can manage all three kids on family walks without the giant stroller. I guess you could call it a gift to ourselves.
What is your favorite item for a first Easter basket?
Are you ready for Easter?
Don't forget to subscribe via Bloglovin, Facebook, and Twitter to stay up-to-date.
SaveSave
SaveSave