Non candy Easter gifts don't have to break the bank. Here you'll find over 50 fun and affordable ideas for Easter gifts that kids will love.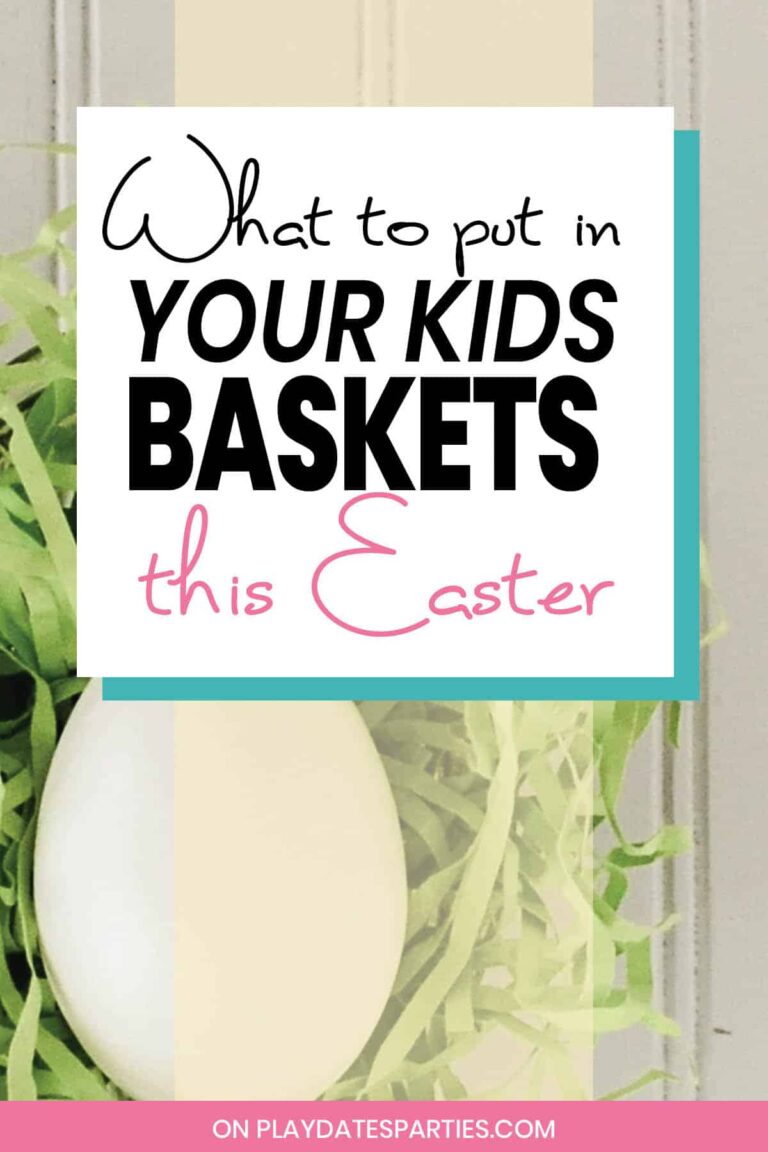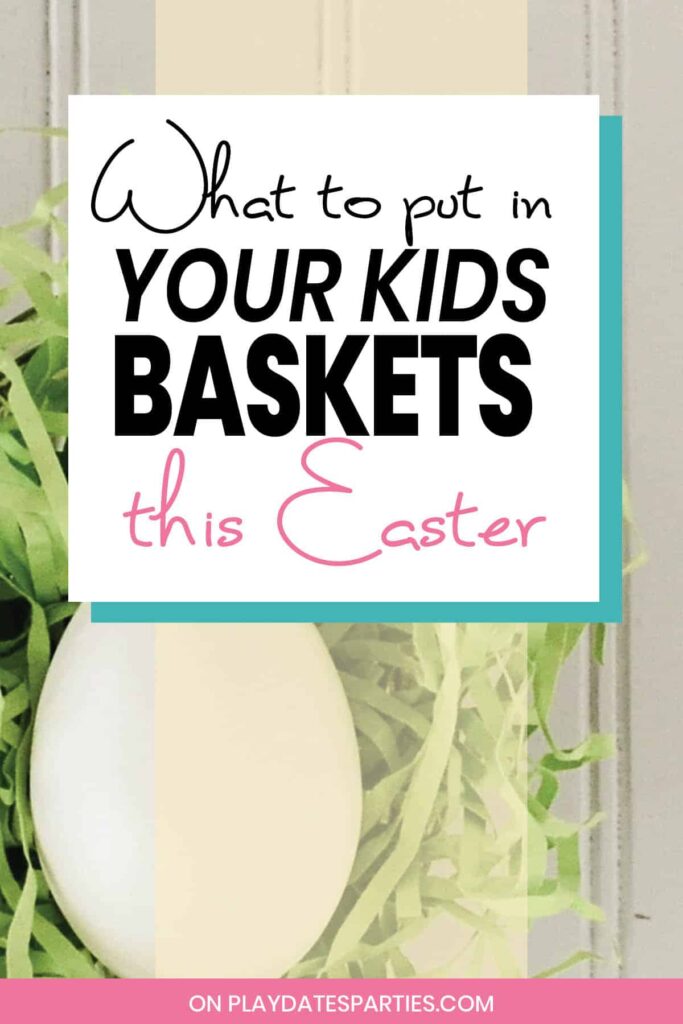 Kids are expensive – especially when it comes to holidays.
Everyone expects to spend a lot of money at Christmas, but did you know that Americans are expected to spend $2.9 billion on gifts for Easter this year?
And that's in addition to $2.6 billion on candy; $5.7 billion on food; $3.2 billion on clothing; $1.3 billion on flowers; and $1.1 billion on decorations. (source)
Is it just me, or are those numbers insane?
Thankfully, you don't have to break the bank or rely only on sugar-laden foods to fill your kids Easter baskets with fun gifts this year.
Let's give them the gift of experiences, activities, and things they'll actually use and love.
Easter Bunny Approved!
Get your Easter hopping along with a sweet selection of printable goodies – including printable games, tags and bag toppers, party decorations, and art prints all designed to to make this Easter more colorful than ever. Check it all out right here.
More Easter Ideas to Love: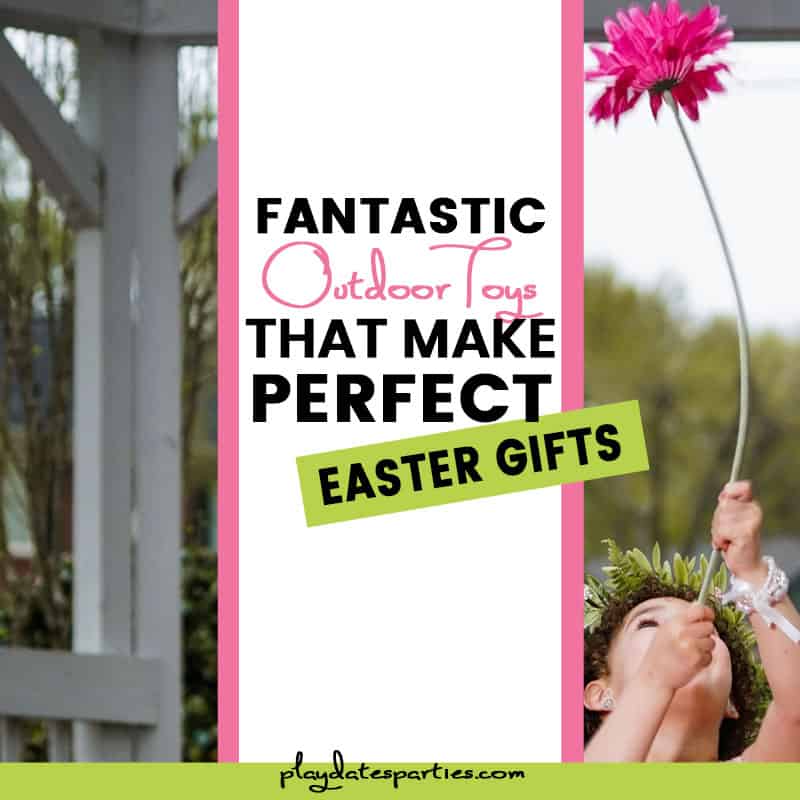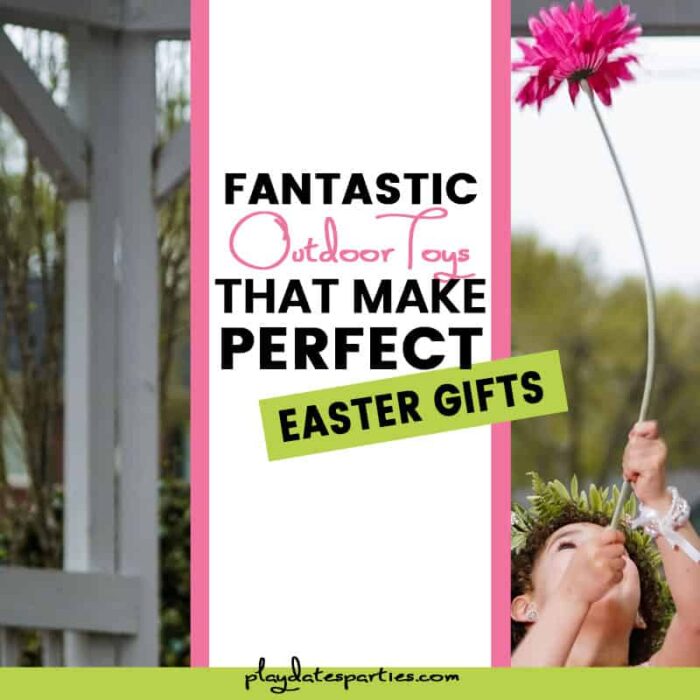 Ideas for Easter Gifts that Get Kids Outside
Outdoor toys are the gifts that keep giving. Not only is the fresh air good for kids, but most of these ideas also get kids moving around and letting their energy out:
Sidewalk Chalk
Bubble mix
Pinwheels
Jump Rope
Beach toys
Kid-sized gardening tools
Beach towels
Plant growing kits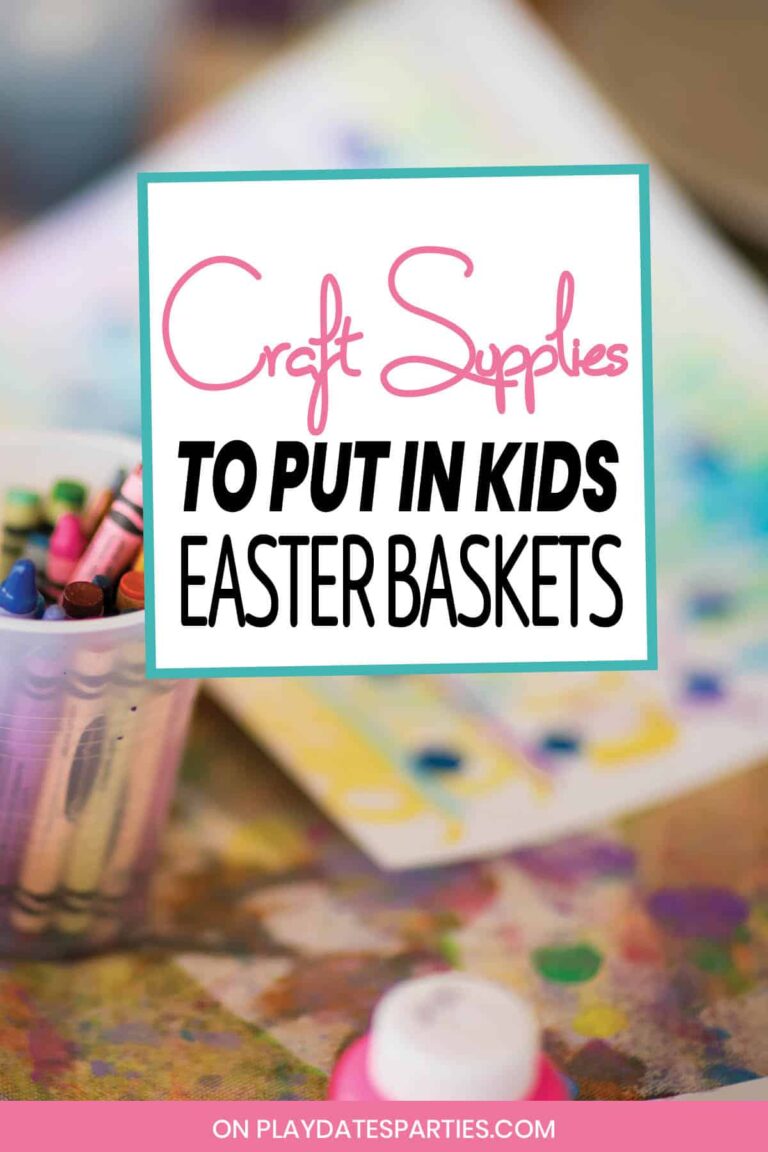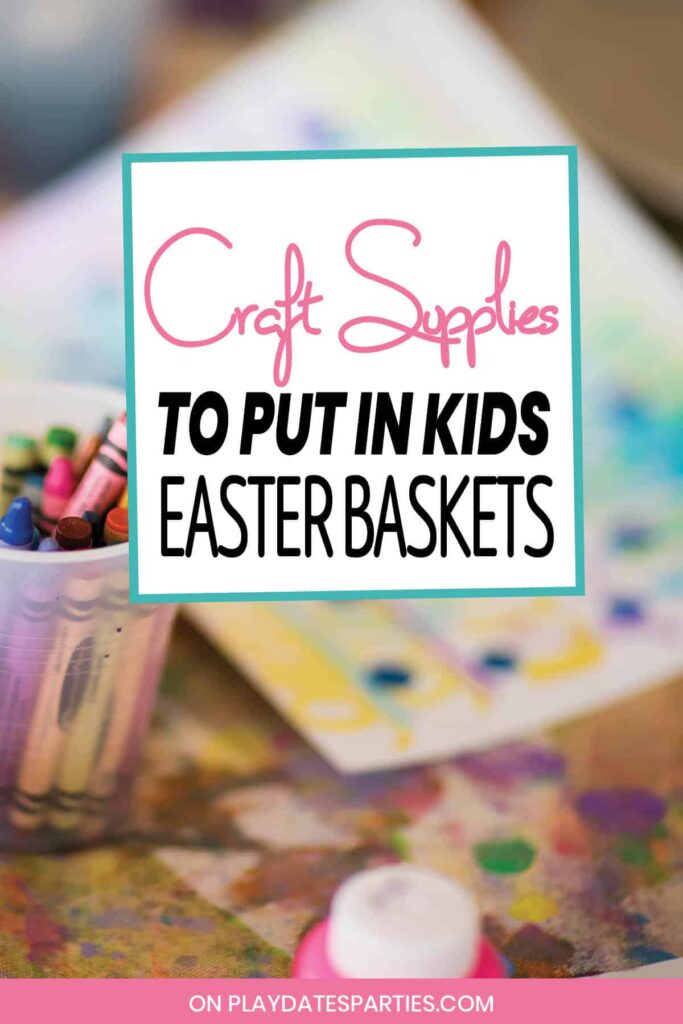 Crafts and Art Supplies
When the weather is rough outside, one of the best ways to get some peace and quiet is to give the kids a fun craft. Sometimes it's as simple as letting them draw whatever they want, and sometimes it takes a full kit.
Either way, these gifts are always welcome:
Crayons
Markers (these are my kids favorites)
Coloring Books
Stickers
Stamps
Shaped Erasers
Craft kits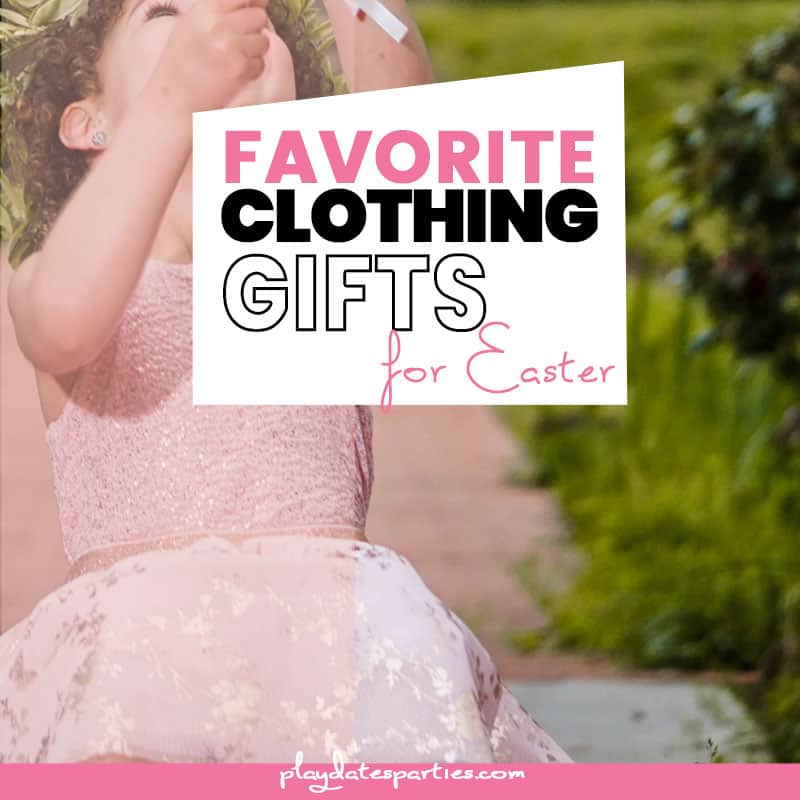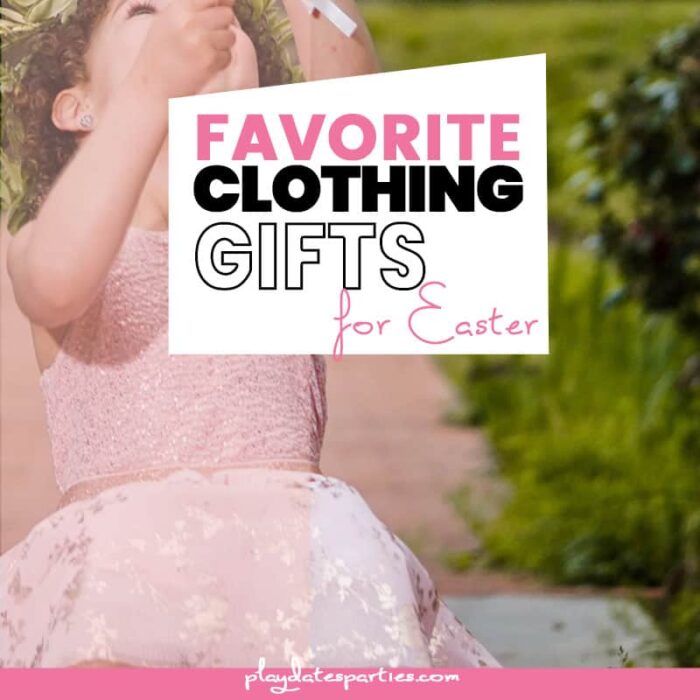 Clothing and Accessories
Want a way to trick your budget? Use your Easter budget to purchase clothes and accessories you'll need for the summer. We love to buy cute bathing suits and sunglasses to put in our kids baskets. And the kids love getting them too.
Bathing Suits
Sunglasses
Wallets
Hair Bows
Hair Bands
Pajamas
Bath towels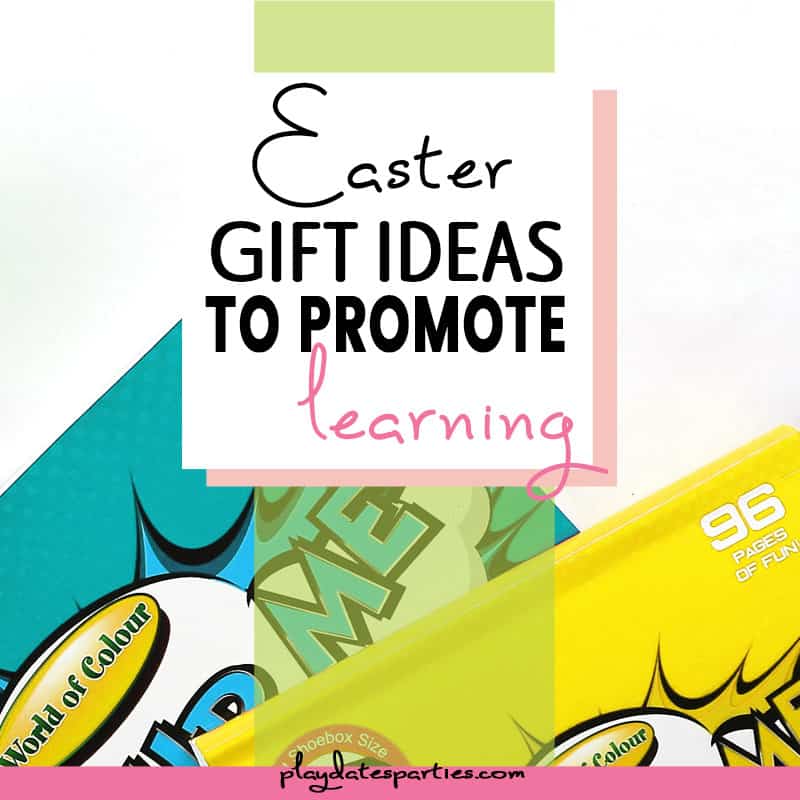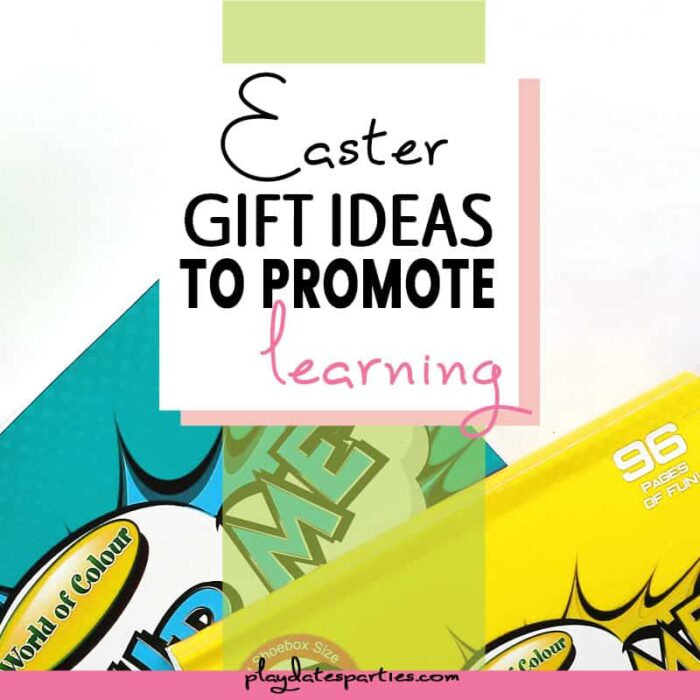 Easter Gifts that Promote Learning
There's nothing better than helping kids learn while they're just thinking they're having fun. Here are a few gifts they'll love, that will also sneak in some education:
Story Books
Non-Fiction Books (My toddler loves this series, and my 8-year-old loves these)
Play-doh
Blank notebooks or journals
Puzzles
Card games
Science kits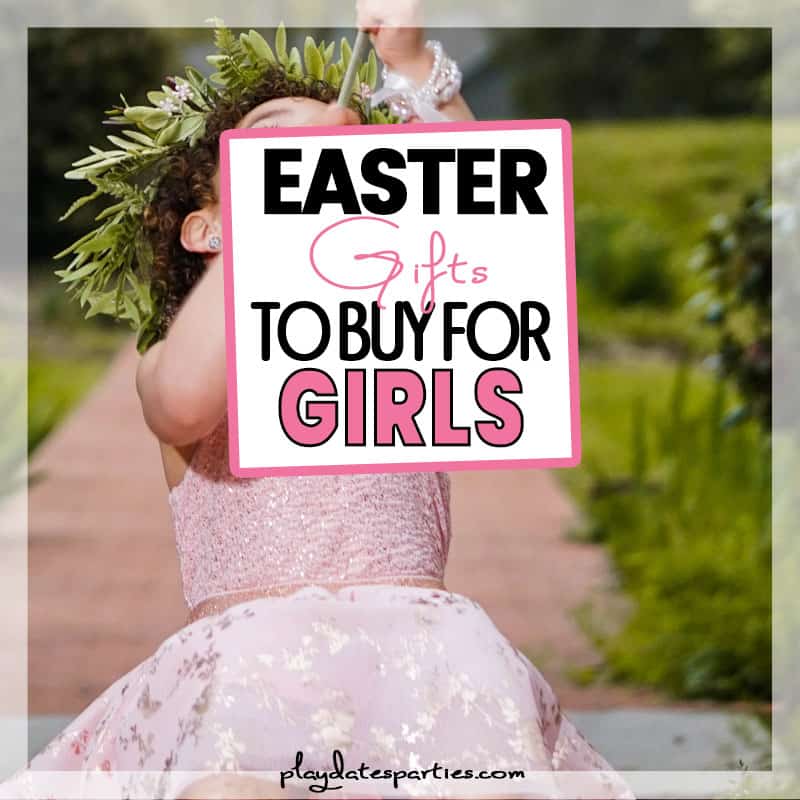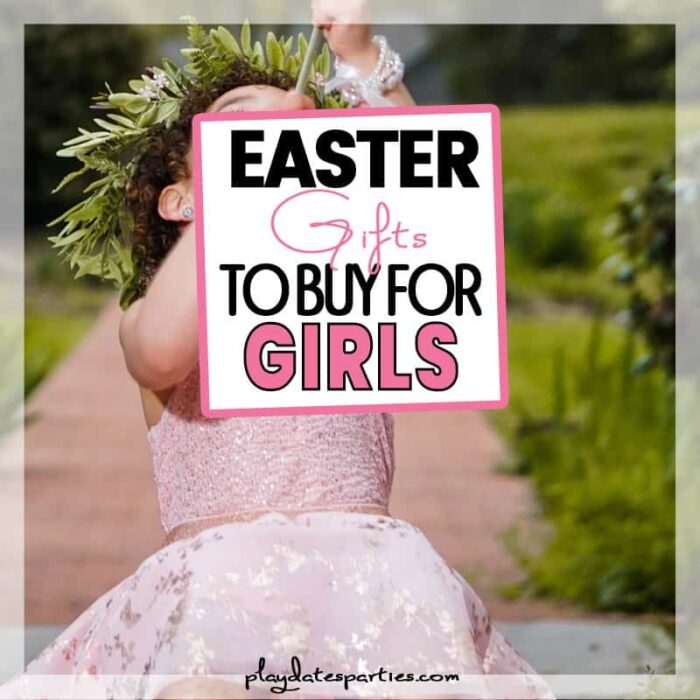 Easter Gifts for Girls
Here are some things to give that little girl that's all sugar, spice and everything nice:
Dress up jewelry from the Dollar Store
Lip gloss or chapstick
Nail polish
Pint-sized apron and chef hat
Tote bags
Dress up clothes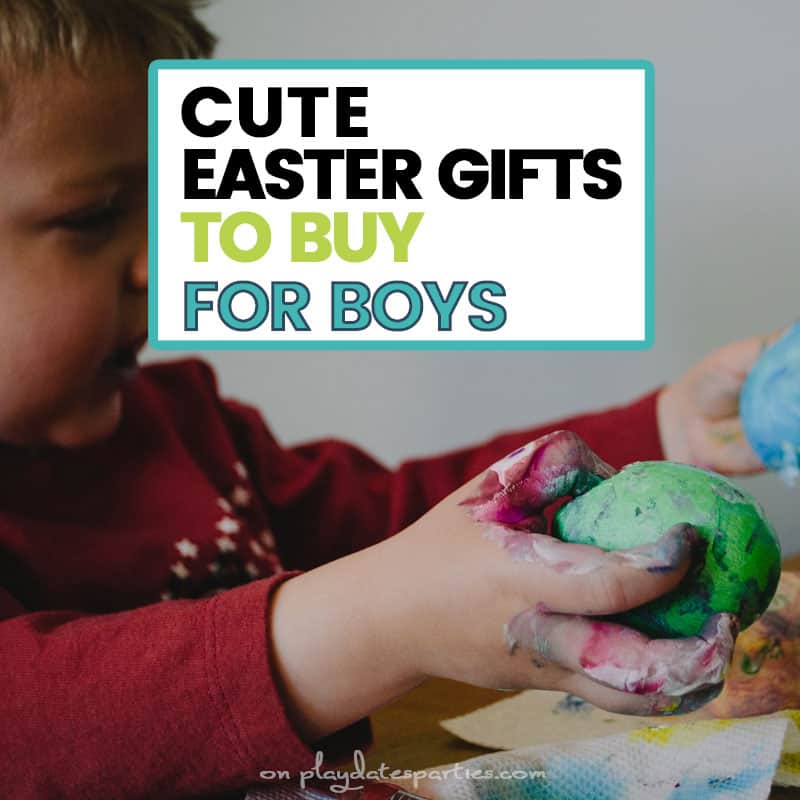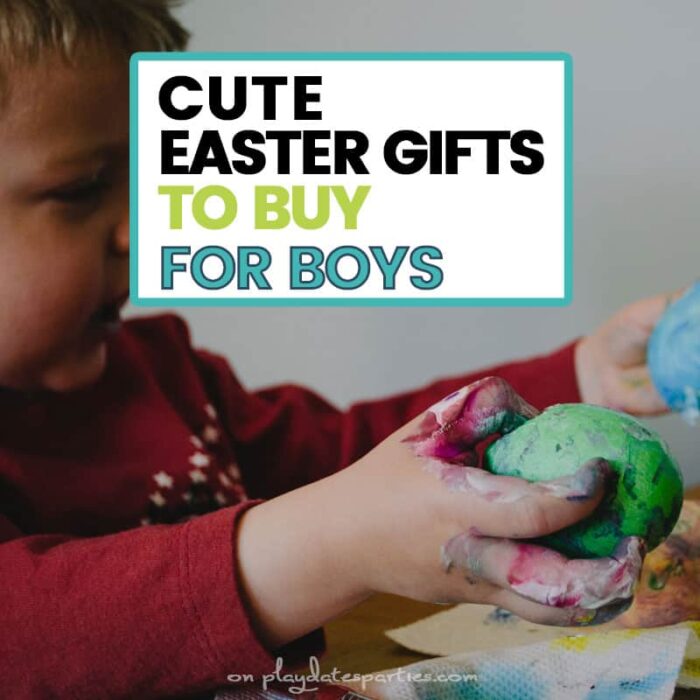 Easter Gifts for Boys
There's nothing like raising boys and girls alongside each other to see how different they are. Here are some fantastic ideas for your little superhero:
Duffel bag
Matchbox cars
Superhero cape and mask
Nerf balls
Toy train cars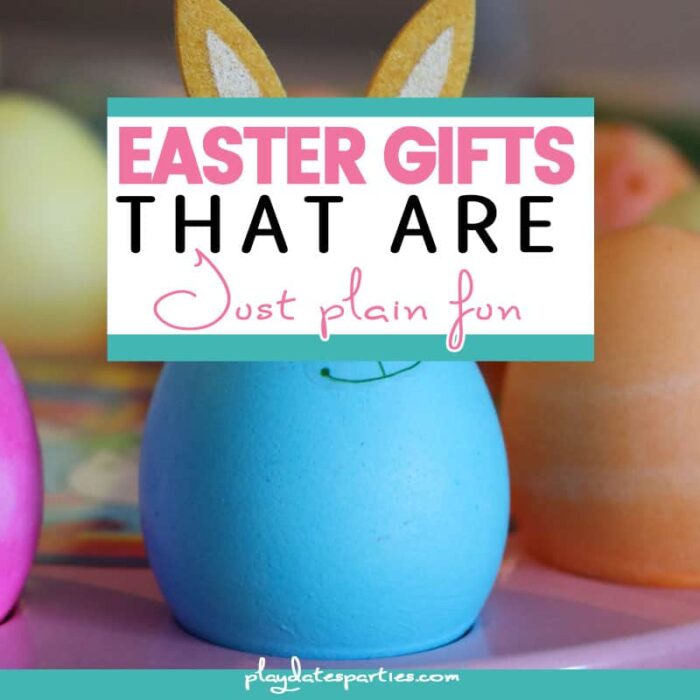 Ideas for Easter Gifts that are Just Plain Fun
At some point you just need to let kids be kids. So here are some ideas for Easter gifts that will definitely bring smiles to their faces:
Temporary Tattoos
Stuffed animals
Playing cards
Bunny Ear headbands
Silly String
Silly Putty
Slinky
Silly Straws
Plastic Eggs filled with Coins
Bath toys
DVDs
App store gift cards
Now It's Your Turn
See? You don't have to break the bank to make Easter fun. Pick a bunch of cheap ideas from this list and add in one or two gifts that are a bit of a splurge and your kids will be thrilled.
What are you buying your kids this Easter?
Which of these are your favorite non-food ideas for Easter gifts?
What are your favorite non-food Easter gifts for your kids?
---