What would you say if I told you there was a way to serve a delicious breakfast to your holiday guests with hardly any effort on your part?  A breakfast as simple as popping store-bought waffles or pancakes in the toaster and topping it with a creative and flavorful syrup; with a surprising main ingredient.  It may sound strange…but trust me on this one.  I'm talking about beer-based syrup.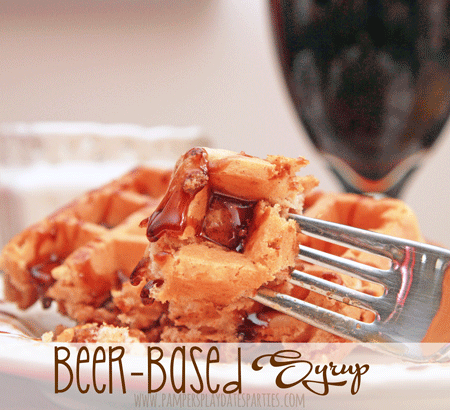 Honestly, I stumbled upon the idea for a beer syrup idea a few weeks back when I was making cookies for a co-worker's baby shower.  I wanted to find a creative way to incorporate beer in a workplace celebration (more on that coming in the next few weeks) and ended up creating a smooth and delicious syrup that I knew would be the perfect compliment to holiday entertaining at breakfast time.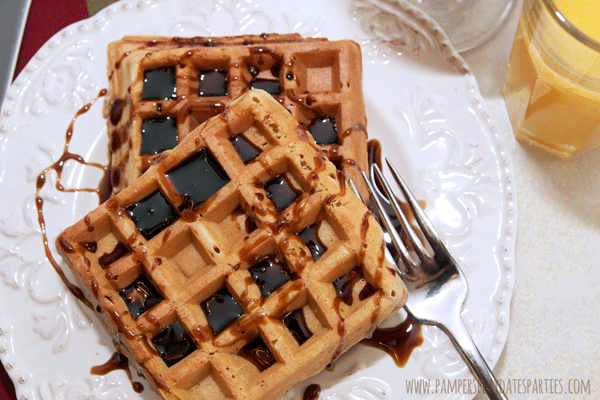 This is so simple it almost feels silly calling it a recipe.  It even has one of my favorite qualities in a recipe – you can (and even should) make it in advance.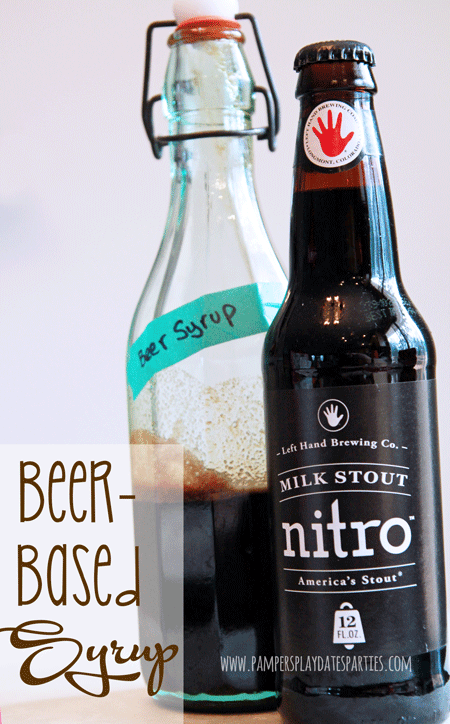 You can make this syrup with just about any beer.  I've tried it now with two different versions of Left Hand Brewing Company Milk Stout (Regular and Nitro) and with Heavy Seas Winter Storm.  The extra seasonings and citrus of the Winter Ale made a very flavorful syrup, but I preferred the smooth flavor of the milk stout paired with cinnamon waffles.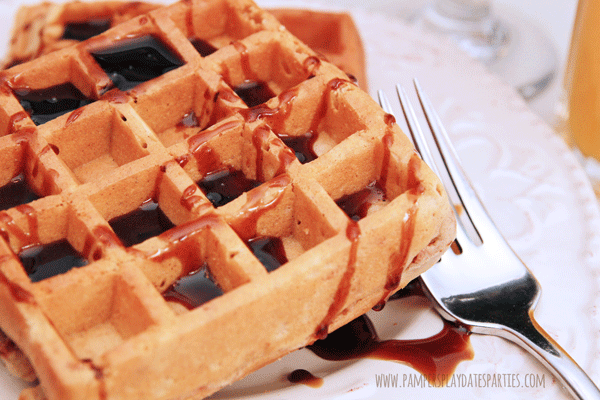 Yum.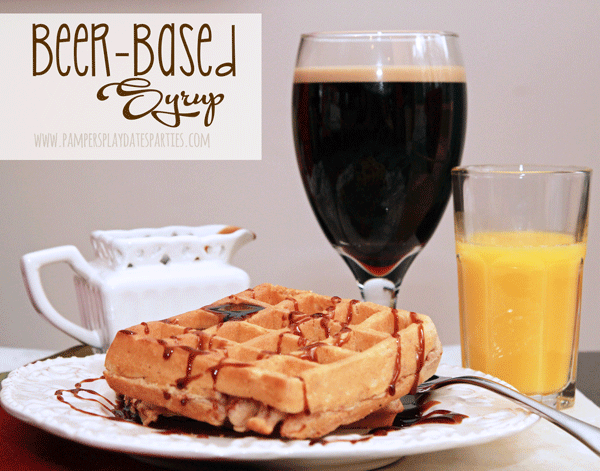 Beer-Based Syrup
Ingredients:
2 12-oz beers (approximately 3 cups)
1 C sugar
1 T vanilla extract
1.  Combine beer and sugar in a medium stockpot.  Make sure you leave plenty of room in your pot for the beer to bubble as it releases its carbonation.  (I may or may not have a couple of burnt beer/sugar spots on my stovetop right now)
2.  Bring beer to a boil over medium to medium-high heat. Reduce heat to medium-low and simmer until thickened.  (3 cups of milk stout took the better part of an hour.  It may take more or less time depending on your beer)
3.  Add vanilla extract.  Adjust extract and sugar to taste.  Enjoy warm or refrigerate for up to 3 days.

See?  Even the kids like it.
Linking up with the parties listed at the bottom of this page!
Subscribe via Bloglovin, Facebook and Twitter to get more updates!