Are you ready to have lots of fun? Here are 18 hilarious dog themed party games ideas that are fun for all kids, from toddlers to tweens.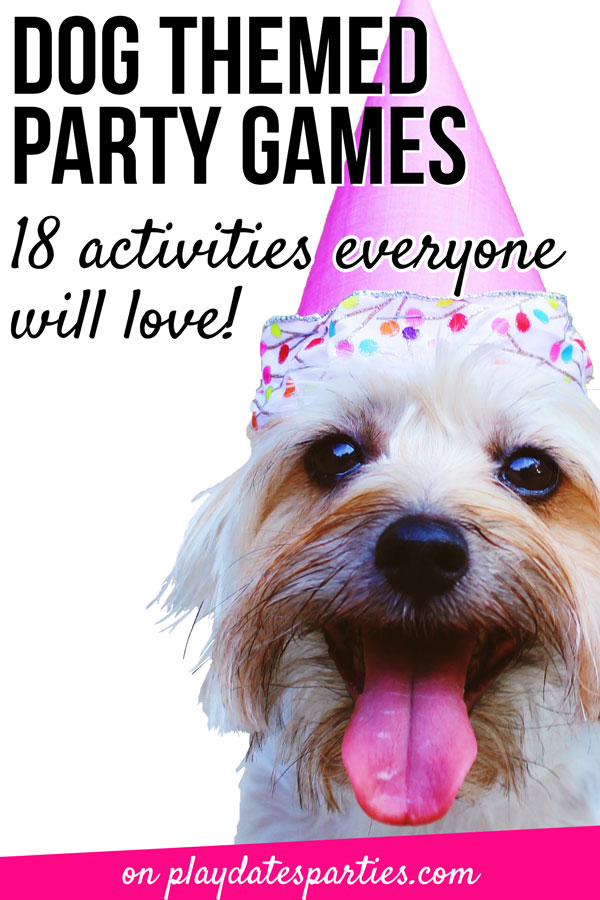 Every few years, the TV show of the moment changes. And right now, my 3-year-old is 100% on board with the current Paw Patrol trend.
I can't tell you how much he loves that show.
From being Marshall for Halloween, to his Paw Patrol water bottle, I'd be shocked if he didn't ask for a dog themed 4th birthday party.
Dog Themed Party Games
But what's a party without games? Since we have kids of all ages in our house, I've pulled together some fantastic dog themed party games for every age range.
I've even separated the games based on age to make it as easy as possible for you to plan age appropriate activities for your puppy themed party.
Party Games Everyone Can Play:
Some activities work well for every age. You may need to adapt a few things here and there, but these party games and activities should work well for everyone:
Puppy Photo Booth
As long as you have a responsible person handy to take photos, photo booths are one of the easiest party activities to set up. Just put together a simple backdrop with a PVC pipe frame, add a cute backdrop  and these adorable puppy photo props, and you're good to go!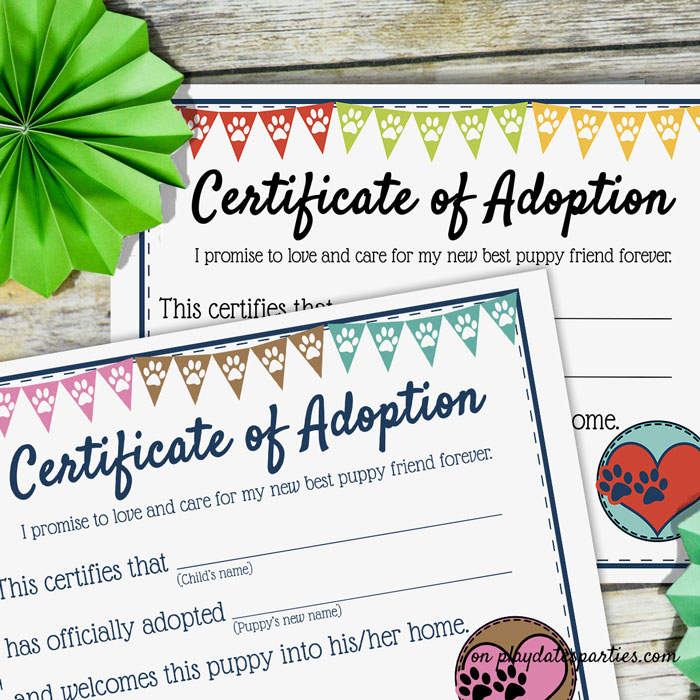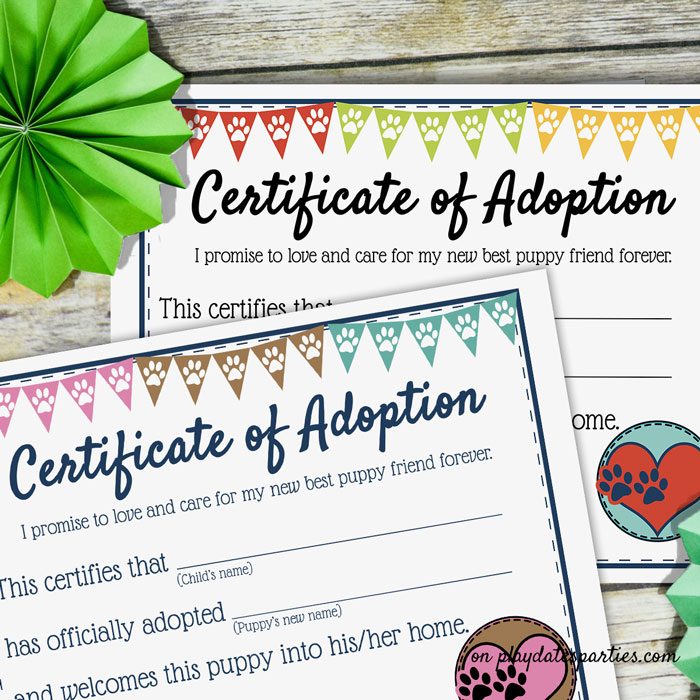 Puppy Adoption Center
I love activities that double as party favors, which is why having a Puppy Adoption Center fits this theme perfectly.
All you need is a small plush puppy and some cute adoption certificates for each child. I've made the second part super easy for you with this set off Puppy adoption certificates.
Even better, these certificates are free for subscribers! Just fill in the form below and I'll send them straight to your inbox.
Don't want to subscribe? I totally get it. You can also find these certificates for a small price in my shop.
Howling Contest
Kids go nuts for any activity that makes it okay to be loud and silly. Ask each kid to give you their best howl or bark, and give medals to everyone for different categories, such as:
longest howl
loudest howl
shortest bark
highest pitch bark
nicest bark
scariest bark/howl
best howl overall
best big dog bark
best big dog howl
best little dog bark
best little dog howl
quietest bark
To make it easy, grab a bunch of these puppy themed awards to give out as prizes. 
Decorate Favor Bags with Stickers
This would make a perfect party activity while your guests arrive. Grab some white paper bags, and a bunch of make-a-puppy stickers, and let the kids decorate the bags to look like little puppies that they can use to take home their  newly adopted puppy, or whatever other favor they may make or take at the end of the party. (This one is especially nice for the younger crowd)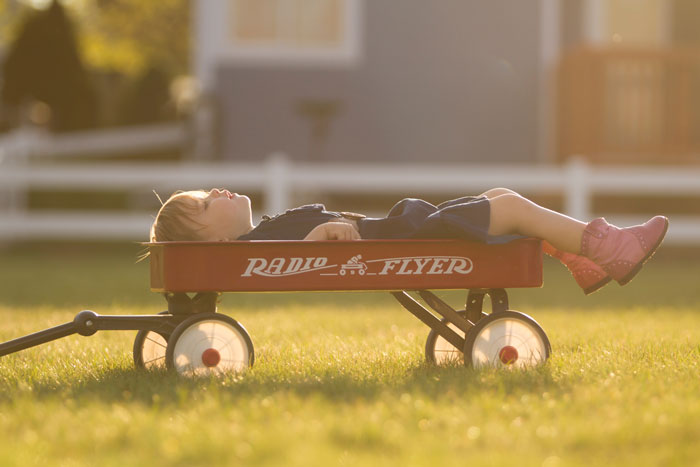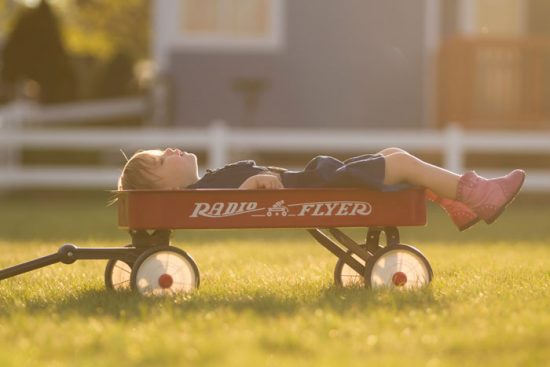 Dog Themed Party Games for Toddlers:
I don't typically recommend a lot of structured party games at this age. (Feel free to read more about what universal-themed party games I recommend for toddlers!) That said, here are a few theme-specific games you can incorporate for the youngest crowd:
Dance Like a Dog
This is a great take on the classic freeze dance game, with a puppy dog twist!. Choose some fun and energetic music, and gather the kids into a space with plenty of room to move around. Tell the kids "When the music starts, I want you to all pant like a puppy! When the music stops, freeze in your spot." Start the music for a few seconds singing along "Pant, pant, pant like a puppy! Now….freeze!" Then tell the children to do something else that dogs do, like hop, chase their tales, pretend to drink from a bowl, shake their toy, etc and restart the music. Keep going until you've gone through your list.
Sleeping Dogs
I never heard of the game Sleeping Lions until recently, but it's a fun way to calm things down if kids start to get out of control. This time, instead of lions, they're puppies or dogs. Have all the children lie down to pretend to be asleep. Then pick one child (usually the birthday boy or girl) to walk around the group trying to get the kids to move, or wake up, without touching them. The last one to still look like they're asleep is the winner.
Dog Bone Hunt
Instead of a scavenger hunt, which is probably too complex for toddlers, try a simpler approach with a dog bone hunt. Purchase a bunch of dog bone treats, or print out several pictures of dog bones and then hide a them around the party area. Then, tell the kids to go find them before a timer is up. How much time you give, and if you choose to give a prize for the most bones found is up to you.
Dog Themed Party Games for Little Kids (4-6)
Once your kids are old enough to follow basic directions, and hold a glue stick – around age four – the fun really starts happening! In addition to any of the activities above, here are a few paw-some puppy party games and activities that are great for preschoolers and little kids: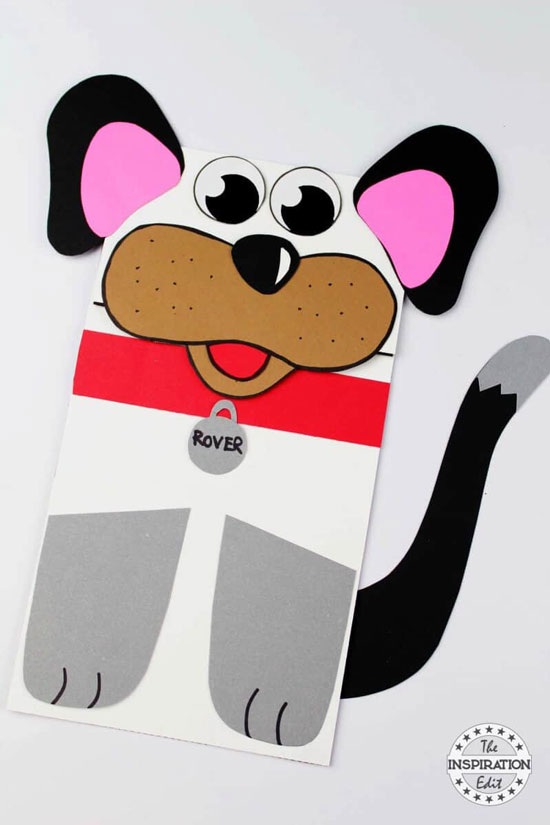 Let the Kids Make Puppets with Paper Bags
The Inspiration Edit has an adorable template and instructions for making a paper bag puppy puppet. You can either let the kids glue on the colored paper pieces, or print everything in black and white, and have it glued on to the bags in advance, turning it into a coloring activity. CUTE!
Dog Themed Scavenger Hunt
This is simple. Grab a bunch of dog-themed items and hide them around the party space. Give the kids a list of each item and let them go hunting. If your guests are in the pre-reading crowd, take a photo of each item and print the photos out instead. (Canva is a great, free software program that can easily put all your photos into a one-page collage that you can then print out)
Make Your Own Leash/Collar
Let the kids get creative making "leashes" or "collars" for themselves or for their dogs, if you include a puppy adoption center. You can get fancy and buy kits, or you can make a bunch of popsicle stick bracelets in advance and let the kids have fun decorating them with whatever you have that is age appropriate.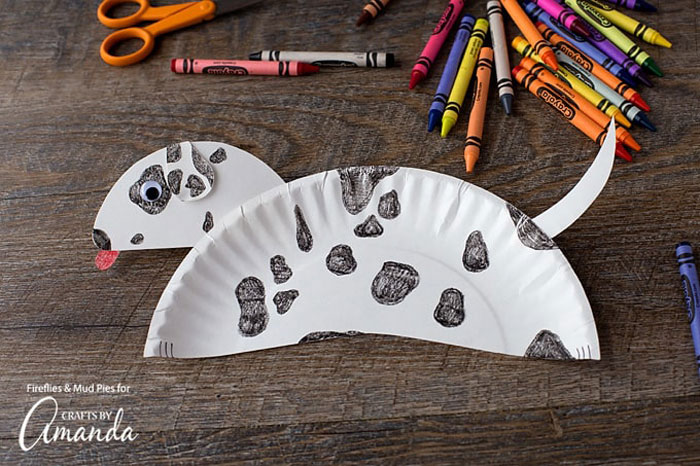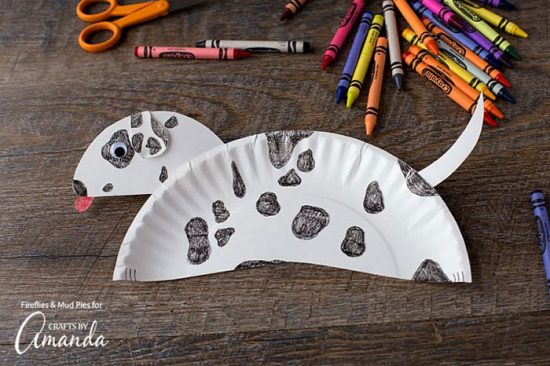 Paper Plate Puppy Craft
This paper plate puppy craft from Crafts by Amanda is super cute. And if parents are going to be around to help their kids, you might be able to get away with having the kids cut everything out. Generally speaking, though, I find that parties with little kids have too much mayhem for that. Don't be afraid to have all the pieces ready in advance, though, and let the kids decorate their own paper plate puppy! 
Pin the Tail on the Dog or Put the Dog in the Doghouse
No surprises here…just a fun dog themed take on the classic game Pin the Tail on the Donkey. You can even get pre-made game boards and pieces. Easy peasy!
Hot Dog
Instead of hot potato, you can play hot dog! Just use a plush dog and have the kids toss it around while music plays. When the music is turned off that person is out. Keep playing until there's only one person left. (I would totally be the person insisting on finding a little plush Dachshund to play the game!)
Dog Trainer Says
Turn party time into obedience school for your guest puppies! In this version of Simon Says, you'll say "Dog trainer says…." and then give a command that might be given in obedience school. As long as you say "Dog trainer says" beforehand, they should follow your command. Otherwise, they need to stand still. Here are a few commands that would be a ton of fun for the kids:
Sniff the air
Sit
Stand
Lay down
Roll over
Take the bone (have some dog bone treats or edible breadstick bones ready by you)
Drop the bone
Dog Obstacle Course
Turn your backyard into a dog agility competition ring! You don't need a lot of special equipment to set it up, and the kids would have a blast. You can buy obstacle course sets in every price range, but here are a few DIY ideas to try too:
Place hula hoops close together on the ground and have the kids jump from one to another
Use pool noodles to create weave poles that the kids have to weave through
Turn a pool noodle into a quick and simple balance beam (or you can DIY one with a wood beam)
Dog Themed Games for Bigger Kids (7 and up)
Kids between the ages of 7-9 are at an interesting age for party games. I've even developed a 3-step system to help maintain a good balance of independent and structured party time. The good thing is that they can also be trusted with more complex activities like these:
Make Puppy Drool (aka Clear Slime)
Kids love slime and they love gross-out ideas, so combining the two to make puppy drool slime is a no-brainer! I've got a great clear slime recipe, that you could keep clear, or you could let the kids add bits of dog-themed confetti to make it fun, too.
Paint Ceramic Figurines
I know my older two girls would adore this activity! Put a paintbrush in their hands and they're happy for a good while. Check out how Gluesticks Blog created an entire puppy dog painting party.  
Unwrap the Box
For this game, you're going to need enough small boxes and pairs of socks for each of your party guests. Fill the boxes with something small and inexpensive, like Hershey's kisses, and then wrap the boxes in two or three layers of wrapping paper. Make sure that the wrapping paper is a little loose on the outside.
Then, while wearing a sock on each hand, the kids must unwrap their own box without using their fingers, just like a dog. (Don't forget to take a video, because this is going to be hilarious!)
Now It's Your Turn
Whether your little one loves Paw Patrol, Puppy Dog Pals, or just loves dogs of all kids, there are plenty of dog themed party games you can play together. And if you loved these ideas, you'll love these best puppy themed party ideas to round everything else out.
Don't forget to grab your free puppy adoption certificates, and have fun!
---