Find out how to preserve pine cones and acorns that you find in your back yard so your fall decor stays bug and mold free for months.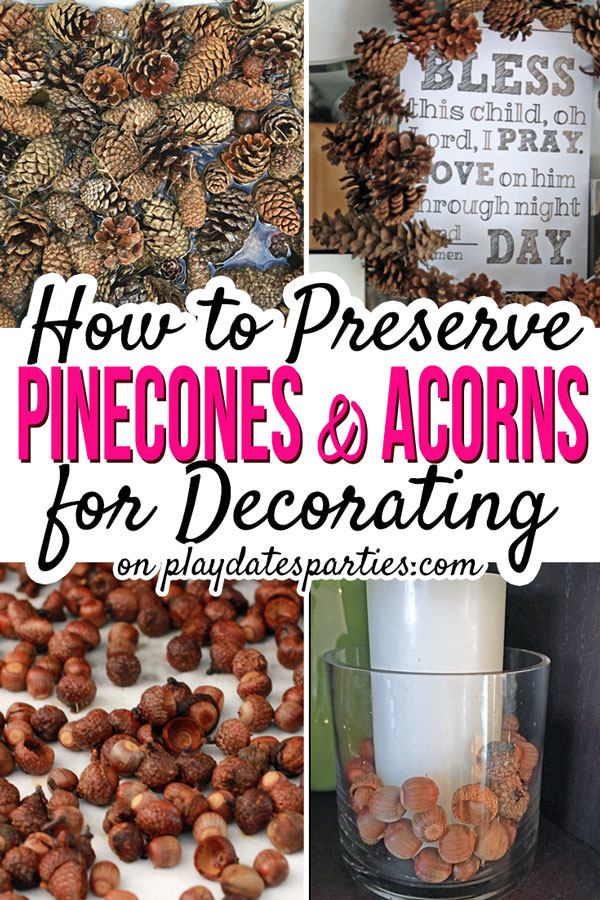 Imagine creating a beautiful centerpiece by putting pine cones from your yard into a glass apothecary jar. You're thrilled that you pulled together seasonal decor in just a few minutes.
Later that night, you're eating dinner, with your centerpiece on the table when a small beetle crawls across your table. Then you see a spider crawling around inside your jar.
Or, let's say you wanted a small and simple decoration in your entryway, so you filled a round vase with some acorns and set a wide candle on top. Cute, huh? Yes…until a few days later when mold starts to form on the acorns.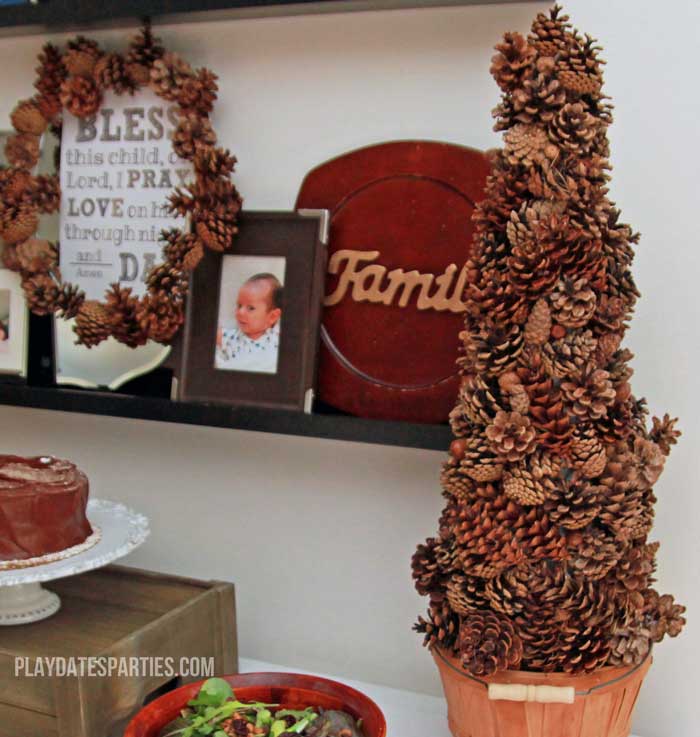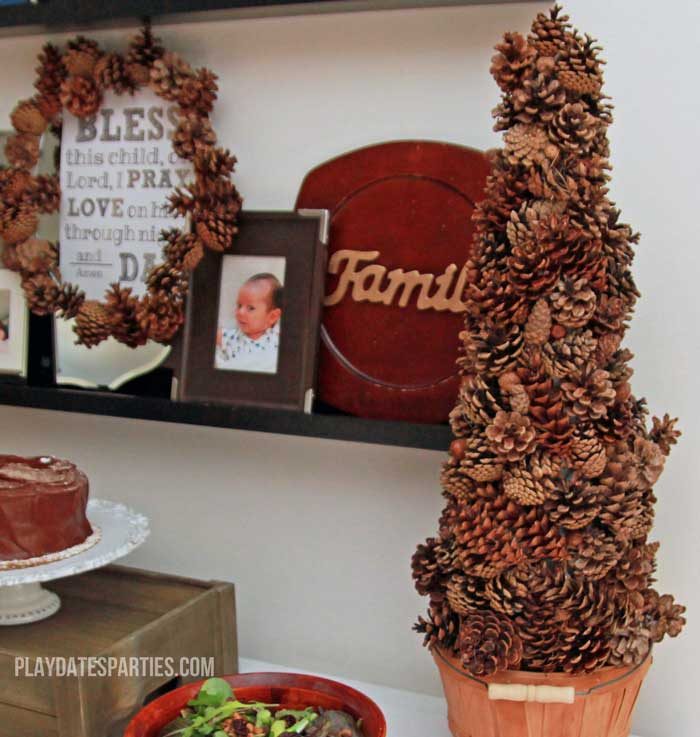 Fall provides some of the best decorations right in our own backyard.
I've even designed a Thanksgiving table runner and baptism reception entirely by using leaves, pinecones, and acorns from our neighborhood. How embarrassed would I have been if my decorations brought mold or insects to those celebrations?
I think mortified would about sum it up.
Thankfully, with some preparation, and planning, you can prevent both of those situations by simply cleaning and thoroughly drying your acorns and pine cones. It does take some time, but it's totally worth the effort.
I first worked on preserving the hundreds of pine cones we collected by soaking them in our cooler filled with a bleach water solution.
Then, after they were dry enough to handle, I baked them in our oven until they were completely dry, and the sap had drained and hardened.
The nice thing about this method, too, is that it opens up the pine cones, so they are that beautiful shape you see in most store-bought pine cone decorations. It also makes your house smell a bit like you just washed the floors with Pine Sol!

As for the acorns, I decided to give white vinegar a try. And instead of the cooler, this time I used a small bucket.
After a good soak, and drying on the paper towels the acorns were ready for baking.
I just wish I could say that baked acorns smell as nice as baked pine cones. *sad face*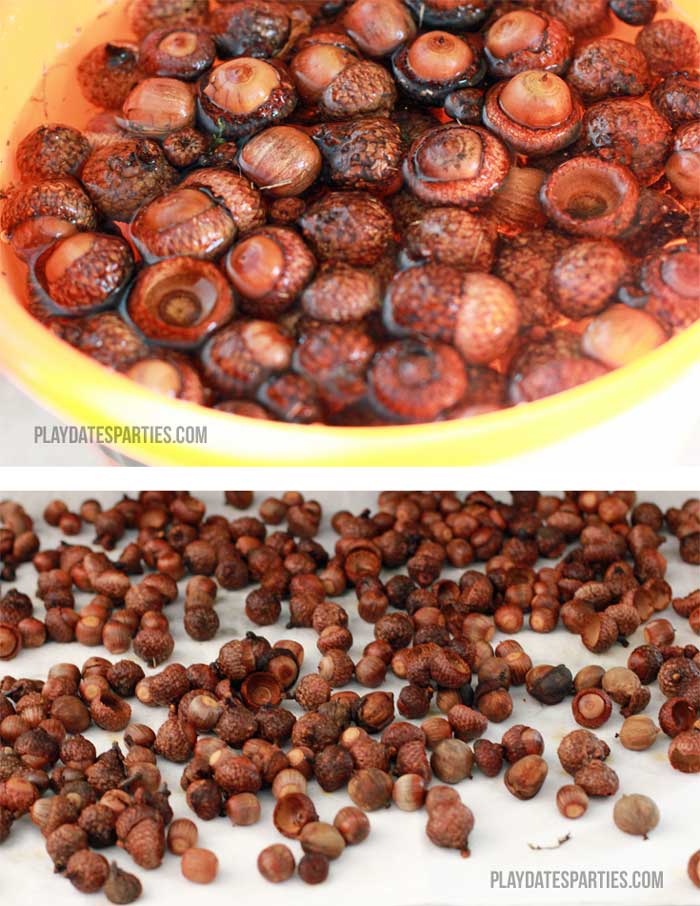 How to Preserve Pine Cones and Acorns for Decorating
Materials:
Directions:
Pick off as much debris as possible from your pine cones or acorns.
Prepare a large bucket or tub with a 10 – 20% solution of bleach or vinegar.
Submerge the pine cones/acorns and soak for at least 20 minutes, and no more than one hour.
Remove the pine cones/acorns to paper towels or newspaper print to absorb most of the drips.
Prepare an old sheet pan by covering it completely with aluminum foil. Preheat your oven to the lowest temperature. I baked our pine cones at 170, but you can go up as high as 200 degrees F. Any higher and you risk burning them
Place the pine cones/acorns on the sheet pan, being careful not to put them too close together.
Bake the pine cones/acorns for at least 30 minutes, or until they are completely dry. Check every 15 minutes or so to ensure that they don't burn.
[clickToTweet tweet="Natural decorations…without the bugs. #fall #nature #home via @PlayDatesParty" quote="Natural decorations…without the bugs. #fall #nature #home"]
Tips for Preserving Pine Cones and Acorns:
Freshly found pine cones and wet pine cones are often closed tight. If your pine cones were open before cleaning them in the solution, don't panic when they come out looking closed. The drying process opens up most of the pine cones.
Soaking the pine cones and acorns in

White

Vinegar

or

Bleach

kills most molds. In this case, the oven is used to dry the items and kill off any possible remaining insects.
Most of the acorn 'hats' will likely fall off when they are washed. If you want them back together, just use a little

hot

glue

.
When baking pine cones, the sap will run out, and is very sticky. The sap will harden when the pine cones cool off.
Now it's Your Turn
Grab the materials list below and then let nature decorate your home this fall. Head outside with your kids and fill a trash bag or two of acorns and pine cones. Just make sure to dry them out properly before too long.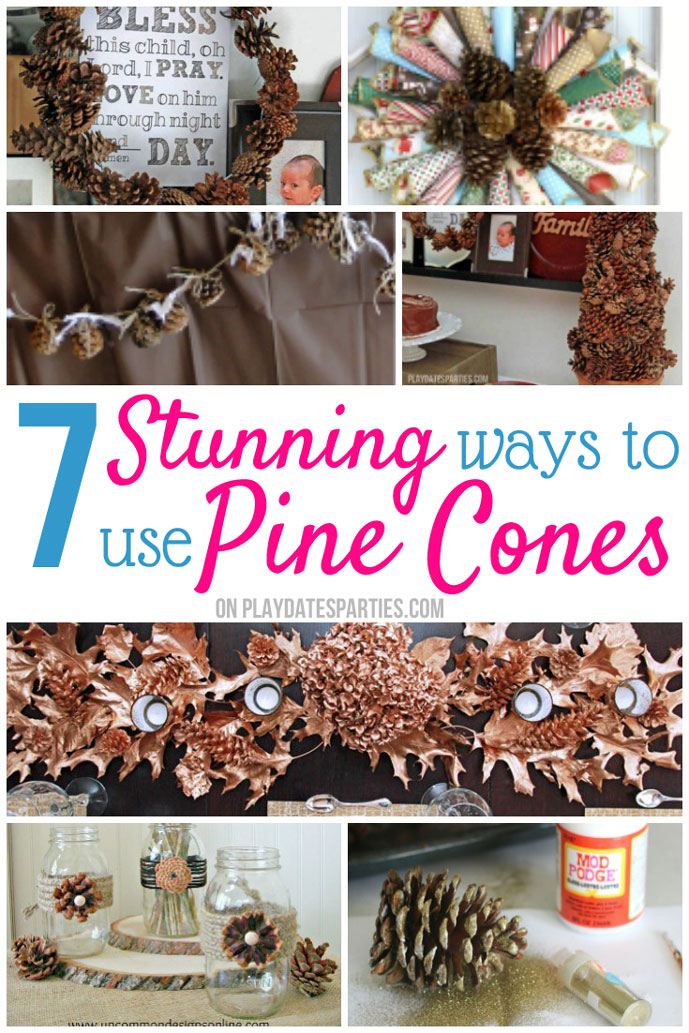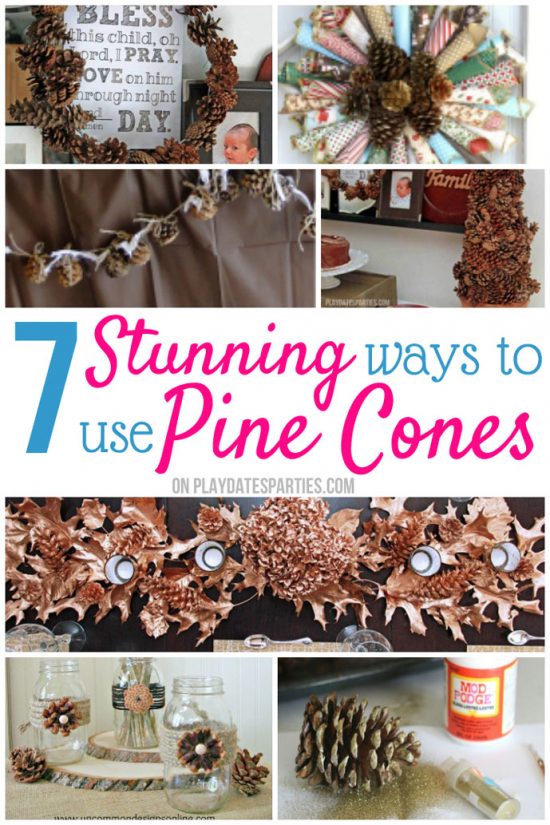 Do you like to collect pine cones and acorns for decorating?
What is your favorite way to decorate with natural items?
Don't forget to subscribe via
Bloglovin, Facebook, and Twitter,
to get more updates!
SaveSaveSaveSave