Whether you like natural and classic or bright and modern, these 7 stunning ways to decorate with pine cones are perfect for fall and winter decor.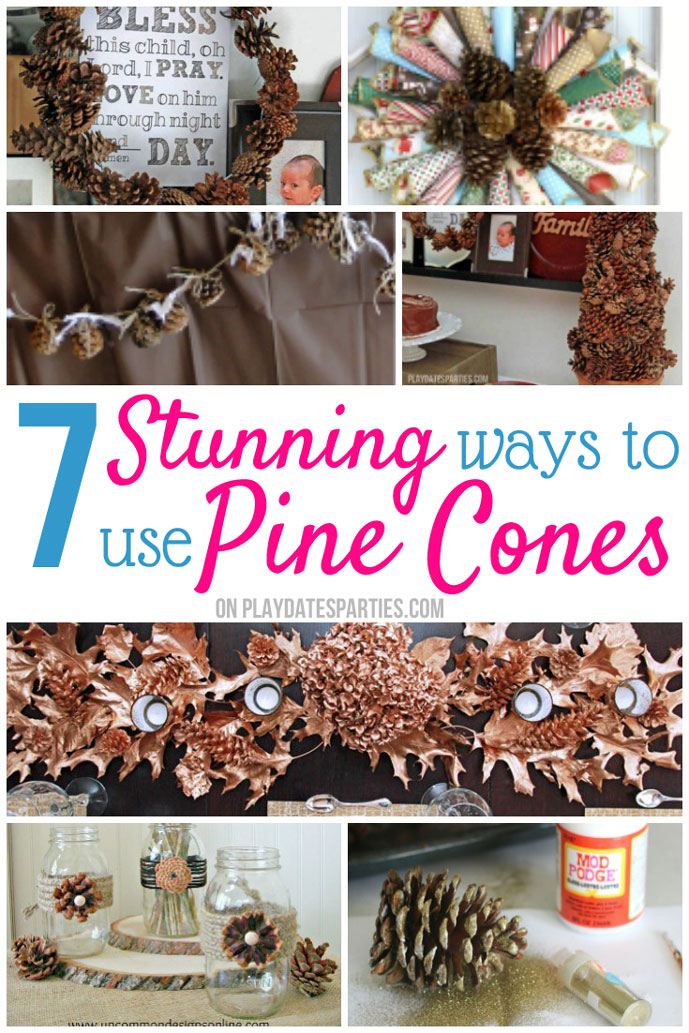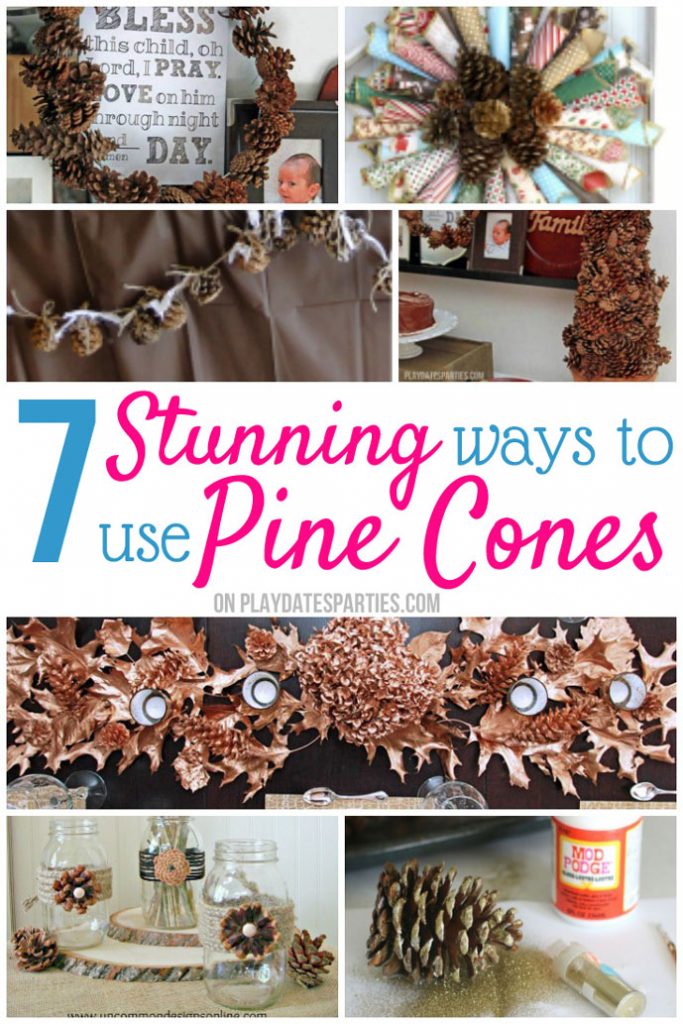 So you want to create beautiful seasonal decor, but have no room to store gobs of decorations for each holiday or season?
Same here.
We barely have room to store our four bins of Christmas decorations, not to mention any decorations we might have for the other 11 months and 9 major holidays throughout the year. I've tried my best to turn open storage into a beautiful display of what we have, but sometimes it's still just too much stuff.
The awesome thing is that nature provides just about all the decorations you need for any season, and fall is one of the absolute best for finding natural items to decorate with.
[clickToTweet tweet="Take a look at these 7 Stunning Ways to Decorate with Pine Cones ? this Year. #home #crafts via @PlayDatesParty" quote="Take a look at these 7 Stunning Ways to Decorate with Pine Cones ? this Year. #home #crafts"]
In particular, I love to use acorns and pinecones. After figuring out the best way to dry them out for long-term use, I couldn't get enough of using these items throughout the winter in many different ways.
And when springtime came they easily went into the backyard for composting or in the recycling bin. Take a look at these seven amazing ways you can decorate with pinecones this year
7 Stunning Ways to Decorate with Pine Cones This Year
Pine Cone Flowers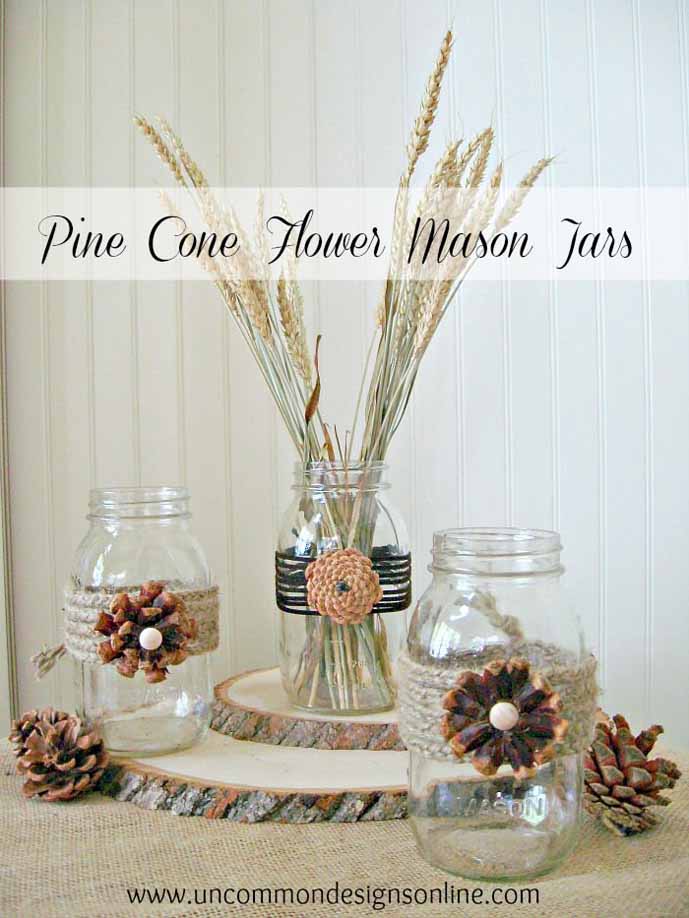 Aren't these mason jars gorgeous? The flowers were made by removing the pine cone scales (I totally had to look that up, btw) and gluing them back together in a floral pattern. Read more at Uncommon Designs Online.
Spray Painted Pine Cones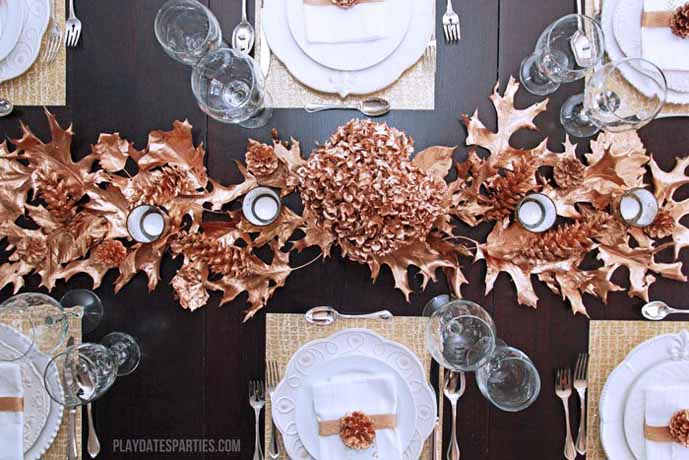 No time to wait for pine cones to dry out? Try giving them a full coat of spray paint. That's exactly what I did for this gold Thanksgiving arrangement, and it worked perfectly. Since spray paint is oil-based, it encapsulates any icky things that might be lurking inside. Plus, they're just so pretty to look at!
Gold Edged Pine Cones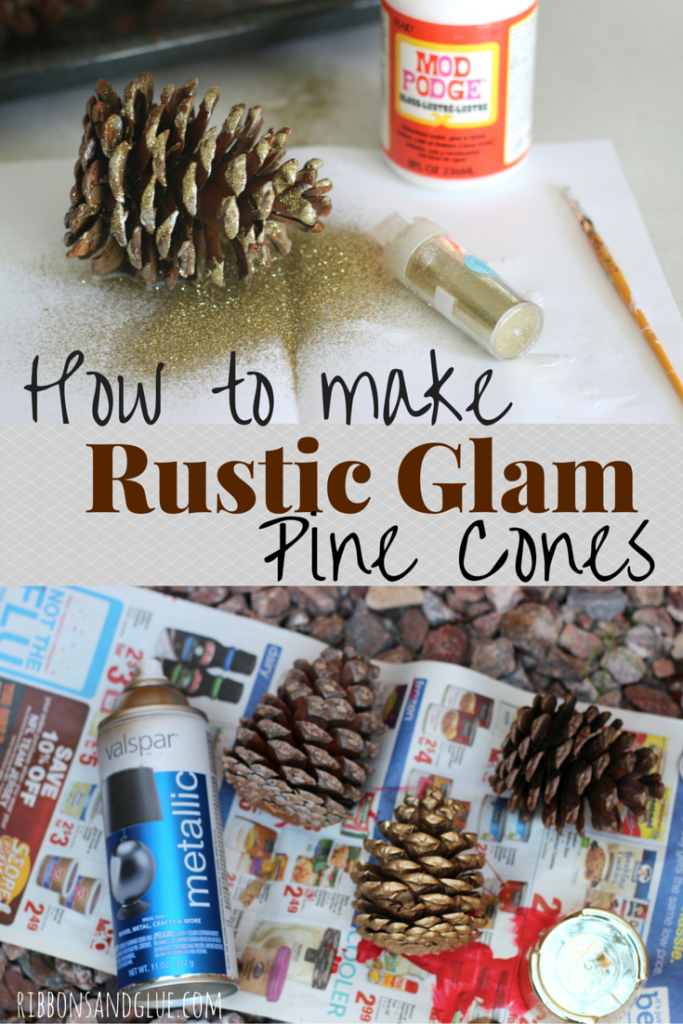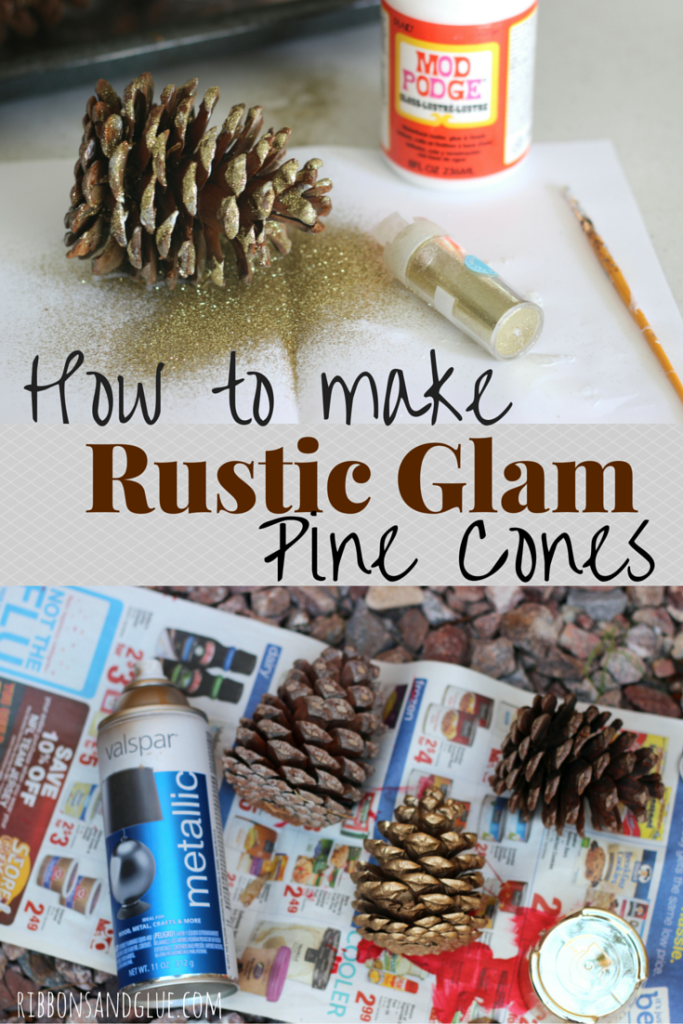 Don't want your pine cones completely gilded? Try adding a bit of gold glitter just to the edges of the scales just like Holly did from the blog Ribbons and Glue. Just that little touch adds so much sparkle and joy.
Pine Cone Tree
I made this pine cone tree for my sons' fall-inspired baptism but loved it so much I ended up keeping the whole thing out well into January! Here's the tutorial I used if you want to make your own:

Tips: Give yourself plenty of time to make a single one of these. It's a long and tedious process, but well worth the effort.
Pine Cone Garland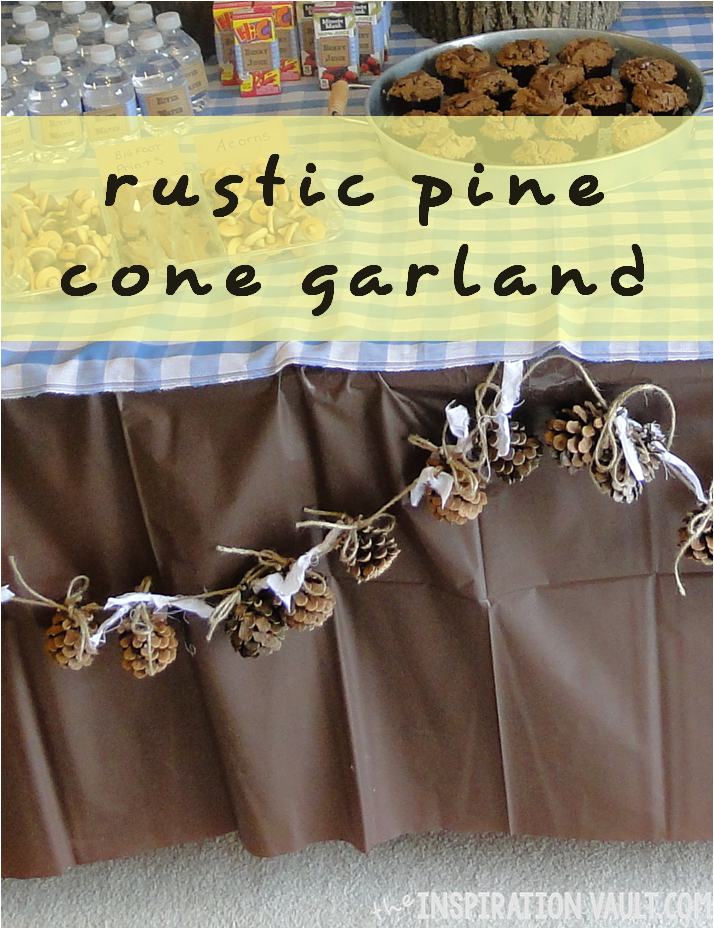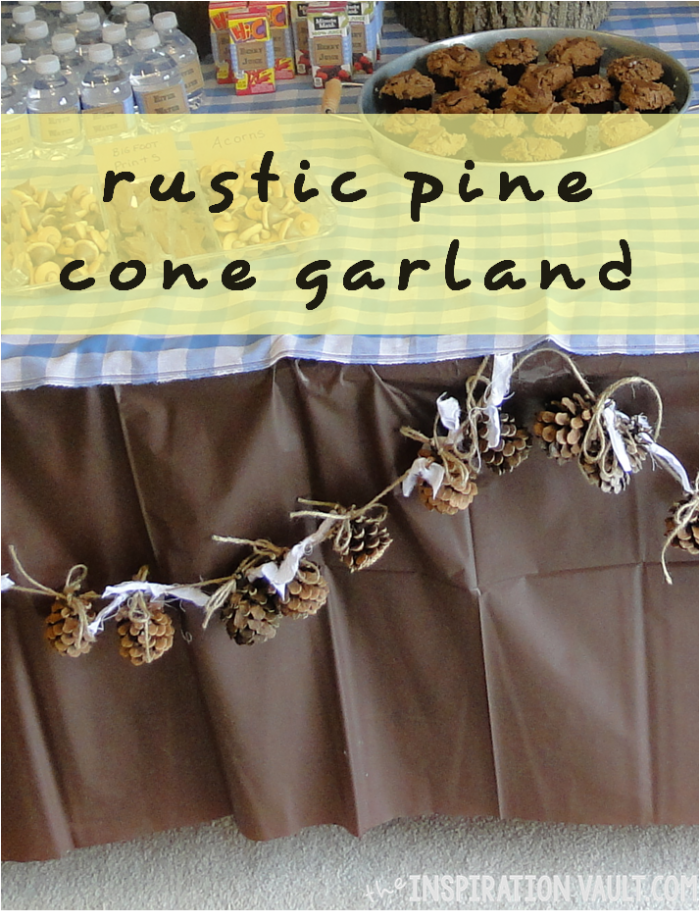 I love burlap buntings and paper straw garlands as much as anyone else. But sometimes nature just packs a bigger punch. This pine cone garland from The Inspiration Vault is an easy way to use up those pine cones scattered around your yard.
Pine Cone Paper Cone Wreath
Well that's a mouthful to say, but it's pretty to look at! I love that the pine cones in this wreath are added for just a touch of the perfect accent in the center. (Read more at Ribbons and Glue)
Simple Pine Cone Wreath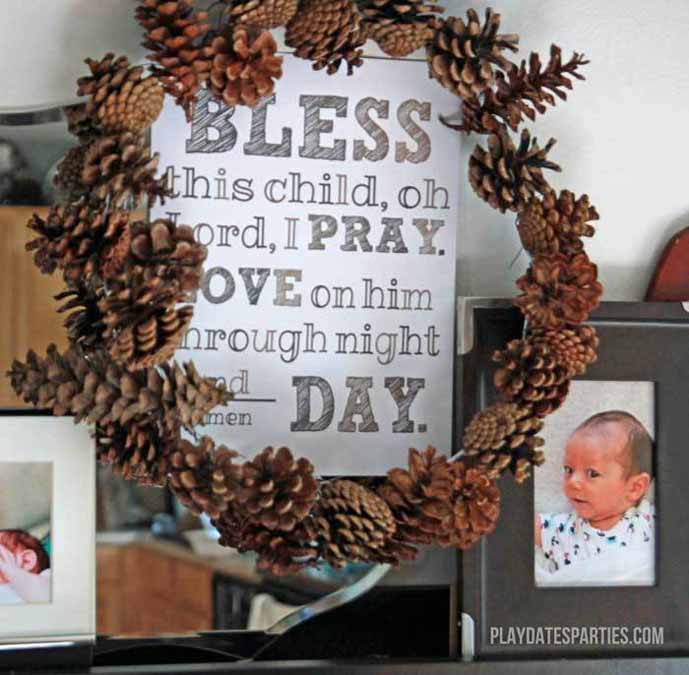 Or, you could make a simple pine cone wreath just like the one I made for my son's baptism reception. I liked how simple it looked, and it didn't take too long to make, either. Get the full tutorial over at I Heart Naptime.
Now It's Your Turn
Don't worry about buying and storing decor for your fall displays. Get outside, grab some pine cones and get decorating!
Which is your favorite way to decorate with pine cones?
Have you ever used mostly natural elements when decorating for a season or a party?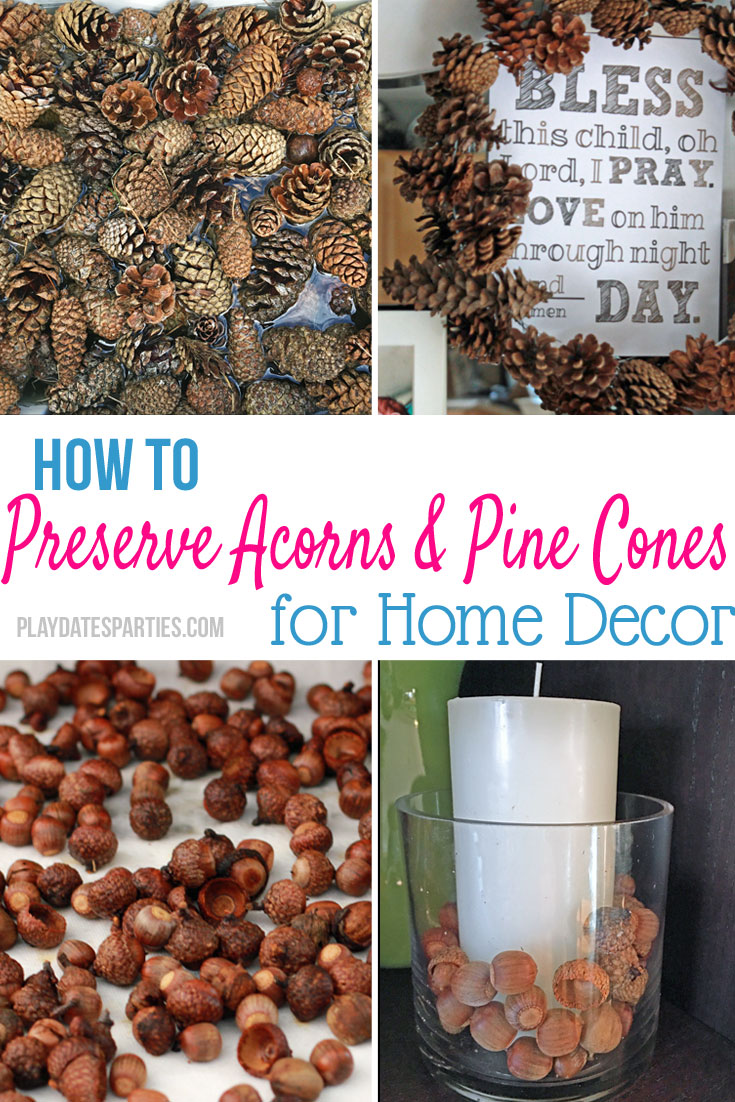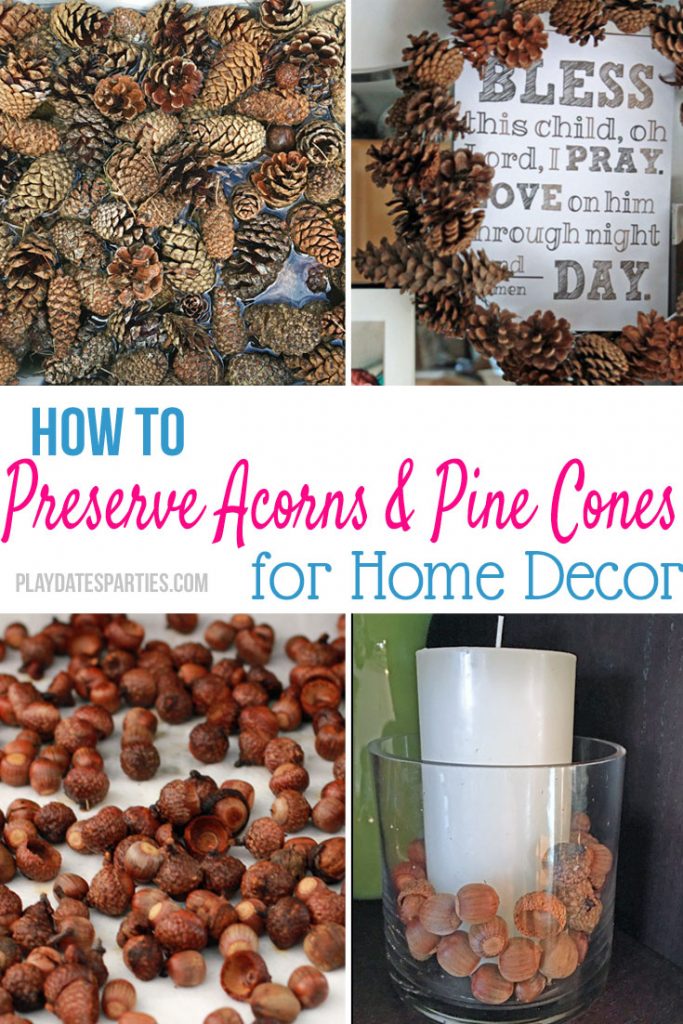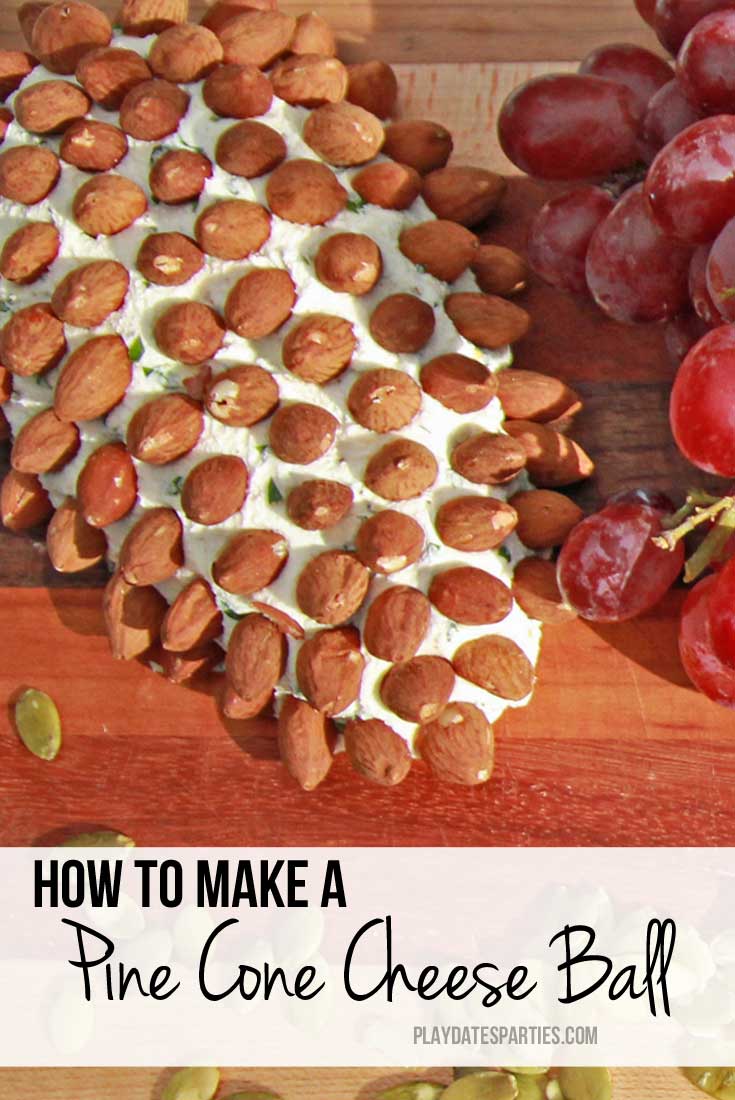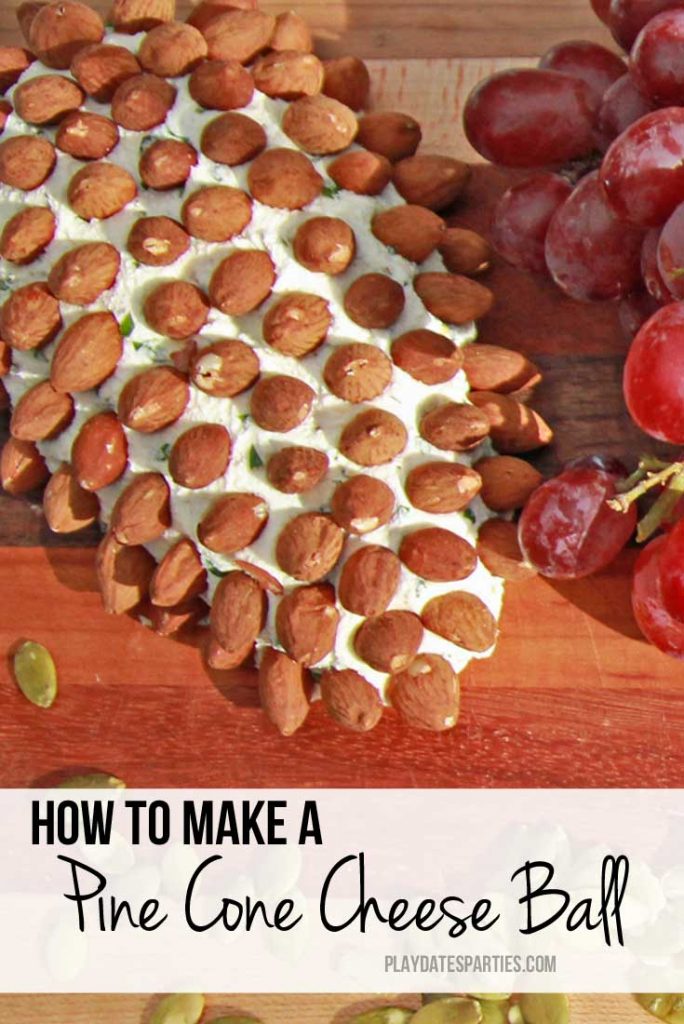 Don't forget to subscribe via
Bloglovin, Facebook, and Twitter,
to get more updates!
SaveSave
SaveSave
SaveSave