We hear it all the time – outdoor play is crucial for kids development. But what about when then weather doesn't cooperate? When it's too hot, too cold, too rainy, or maybe everyone just needs a break from the sun for a bit…that's when it's time to play some fun filled indoor games for families.
We've got more than 55 ideas for indoor games and activities that the whole family can enjoy together. So don't forget to bookmark this page for those days when you need some inspiration – because with these ideas, there's no excuse for anyone to be bored!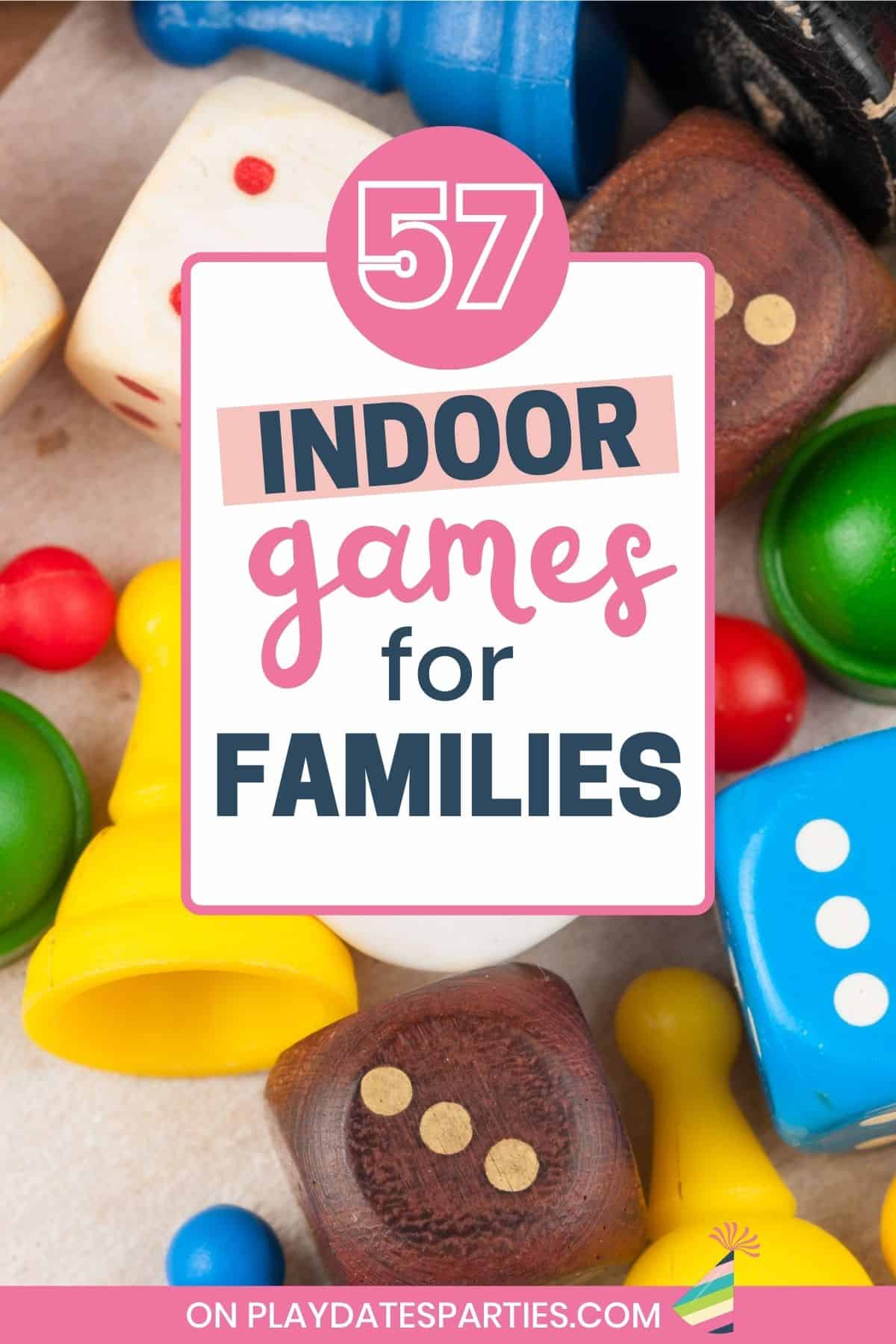 Families with kids of all different ages can benefit from playing indoor games together. It's a low stress way to bond together as a family, and can be a good way to get a bit of fun exercise. And, of course, it's a great way to beat the boredom blues!
To make things easier for you, we've separated this list into 5 different types of games:
So, no matter what kind of mood your family is in, or what kinds of games everyone enjoys, you're sure to find something on this list that will work for you!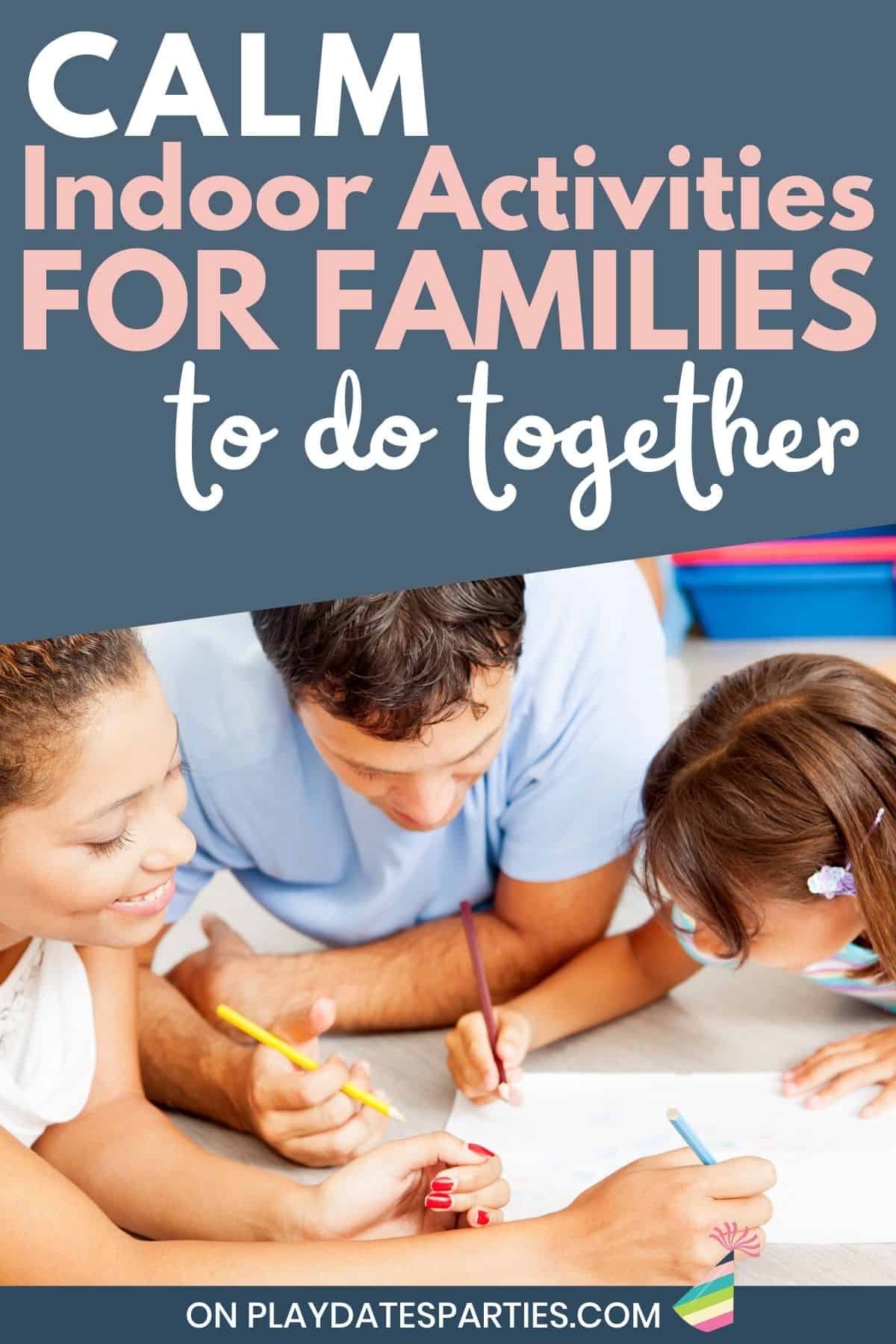 'Calm' Activities for Families
We're starting with 'calm' family activities because some of the more exciting and active games we'll share later can lead to things getting a bit out of hand. Which is why it's important to have a plan ready for those moments when everyone just needs to take it down a notch.
These activities are still a lot of fun to play together…they're just not as high energy.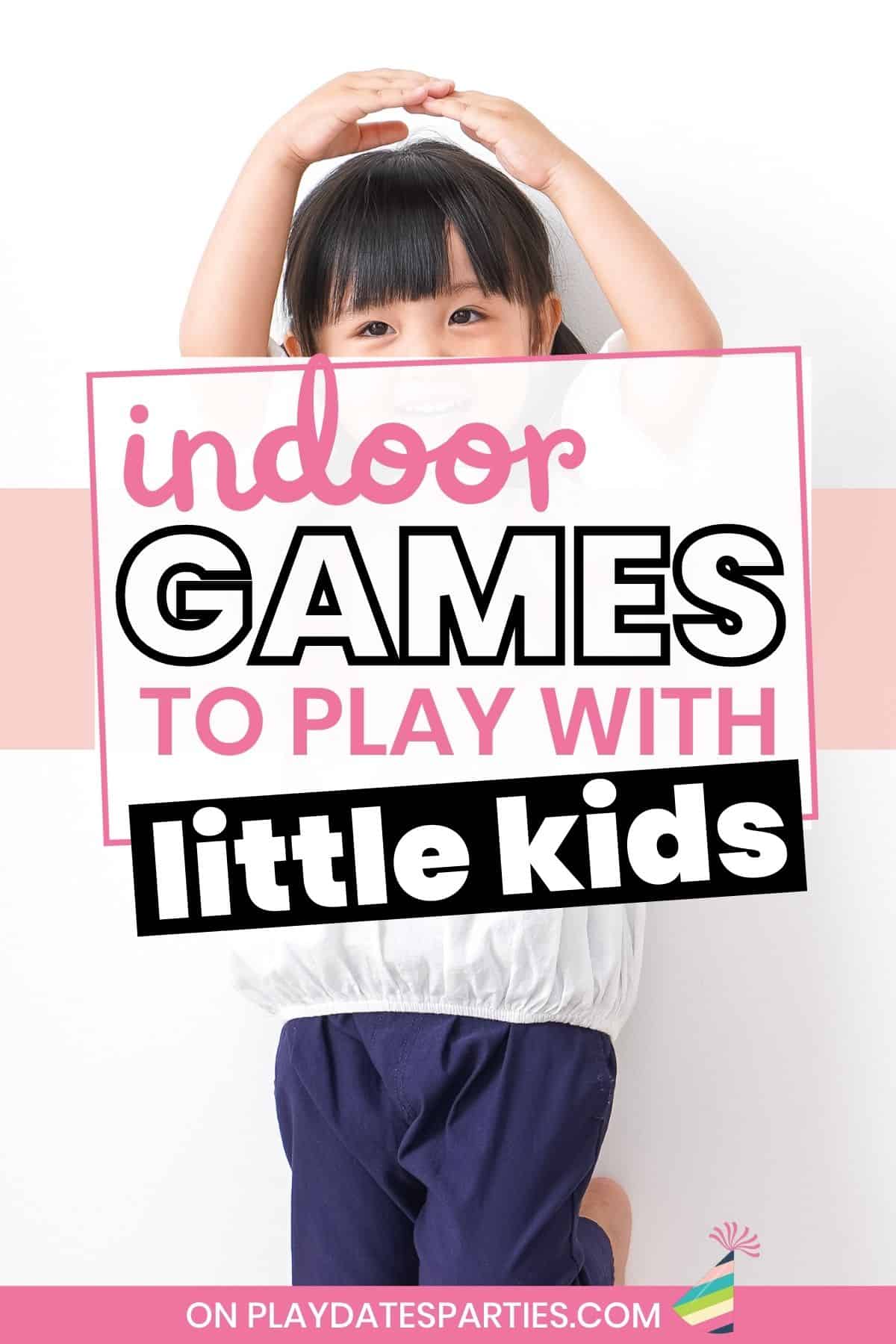 Games to Play with Little Kids
Many board games and card games have complex rules or require reading that is far too difficult for little kids to handle. This can make it difficult to find games that everyone in the family can play together.
That's why I've included here several games that my family has played together – all of which are fun for even the youngest.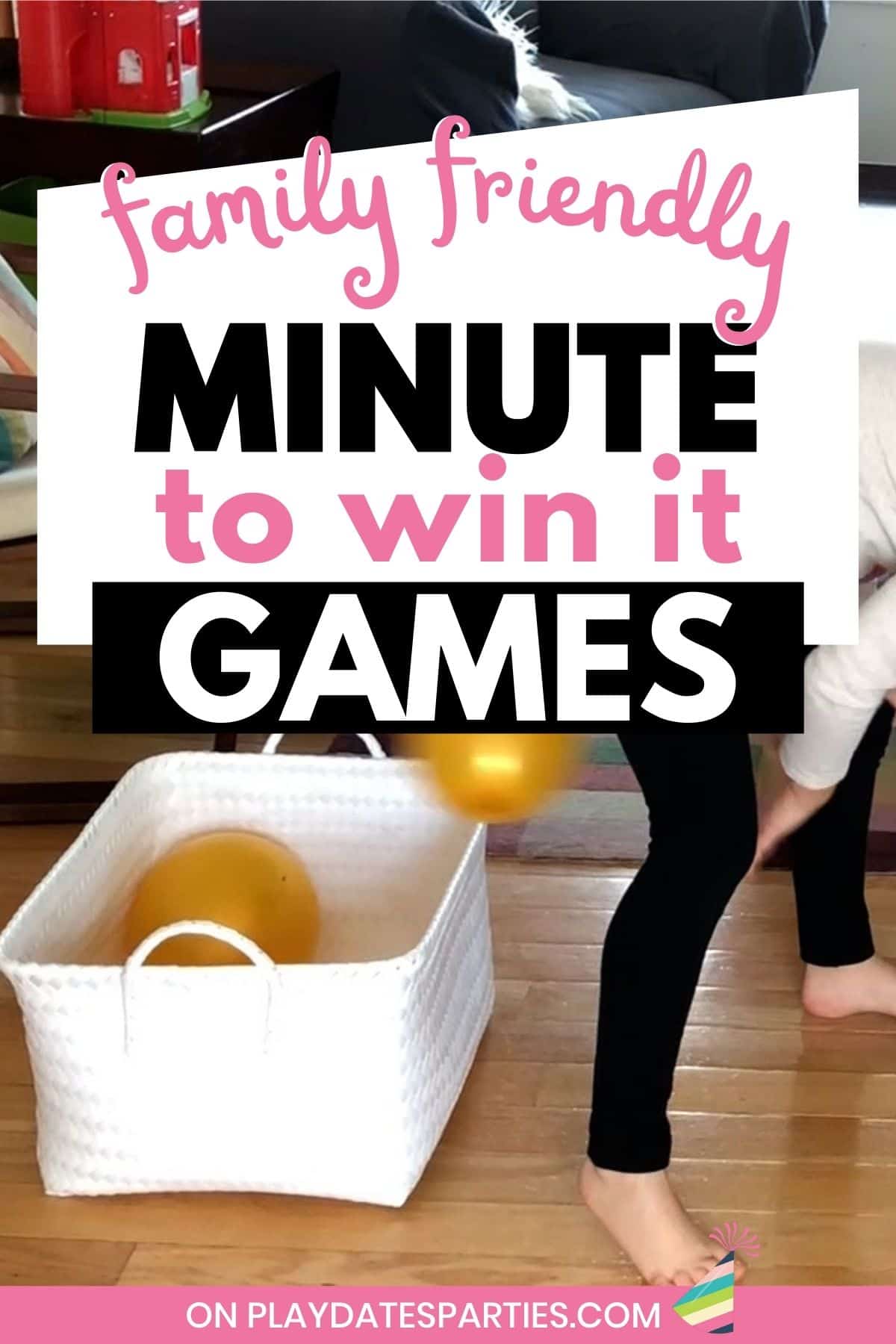 Minute to Win It Games
The great thing about Minute to Win It games is that most of them use items that you're likely to already have…or at least are very affordable. There are also dozens of different games to choose from. Here are a few of our favorites: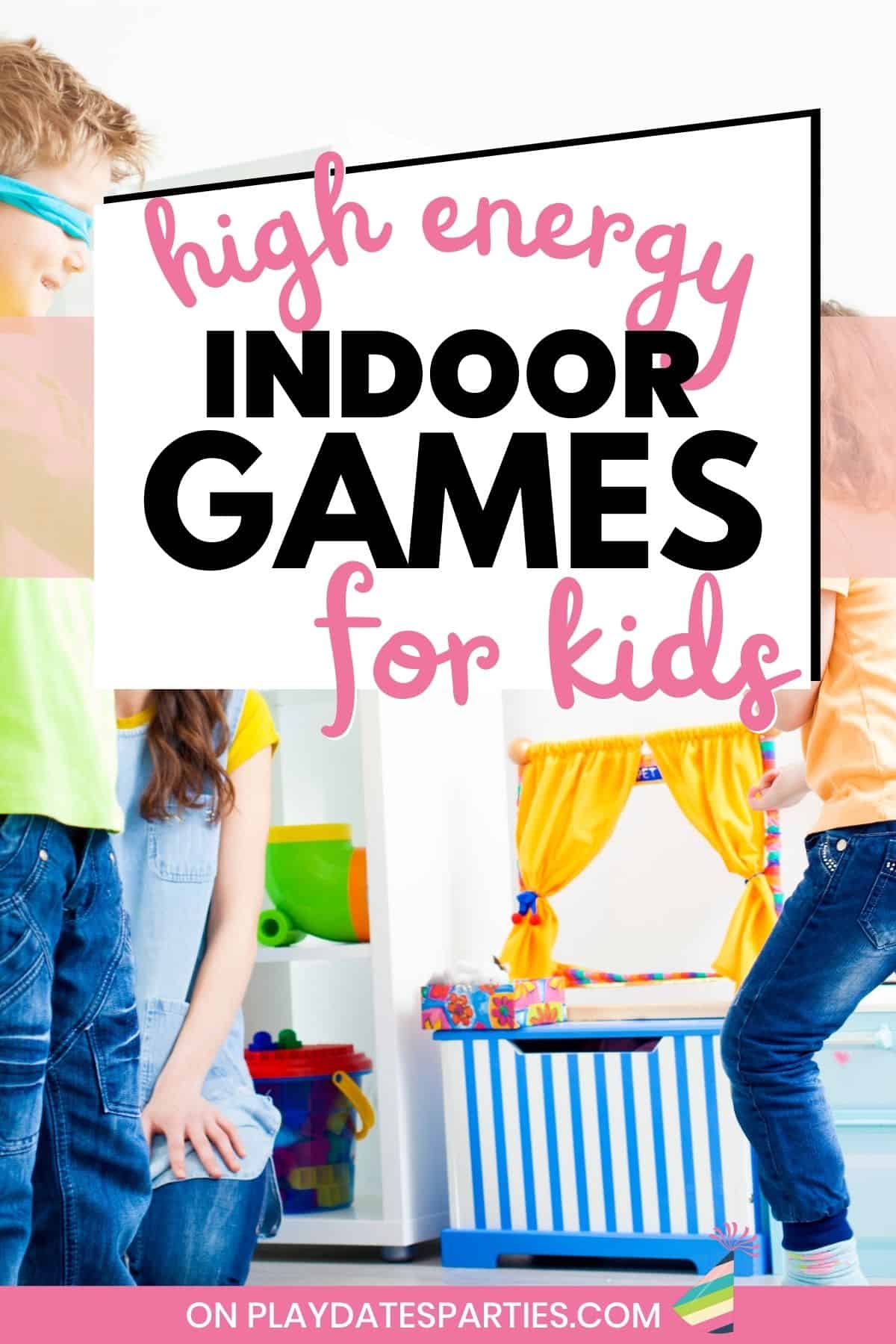 Active Indoor Games
Mixing in a few active games to play as a family is a good way to help kids burn off some extra energy – especially if they're wound up and having a hard time settling down. And it's not just the kids that will benefit from a little extra physical activity – parents can get in on the fun too!
Some of our favorite active indoor games for families include: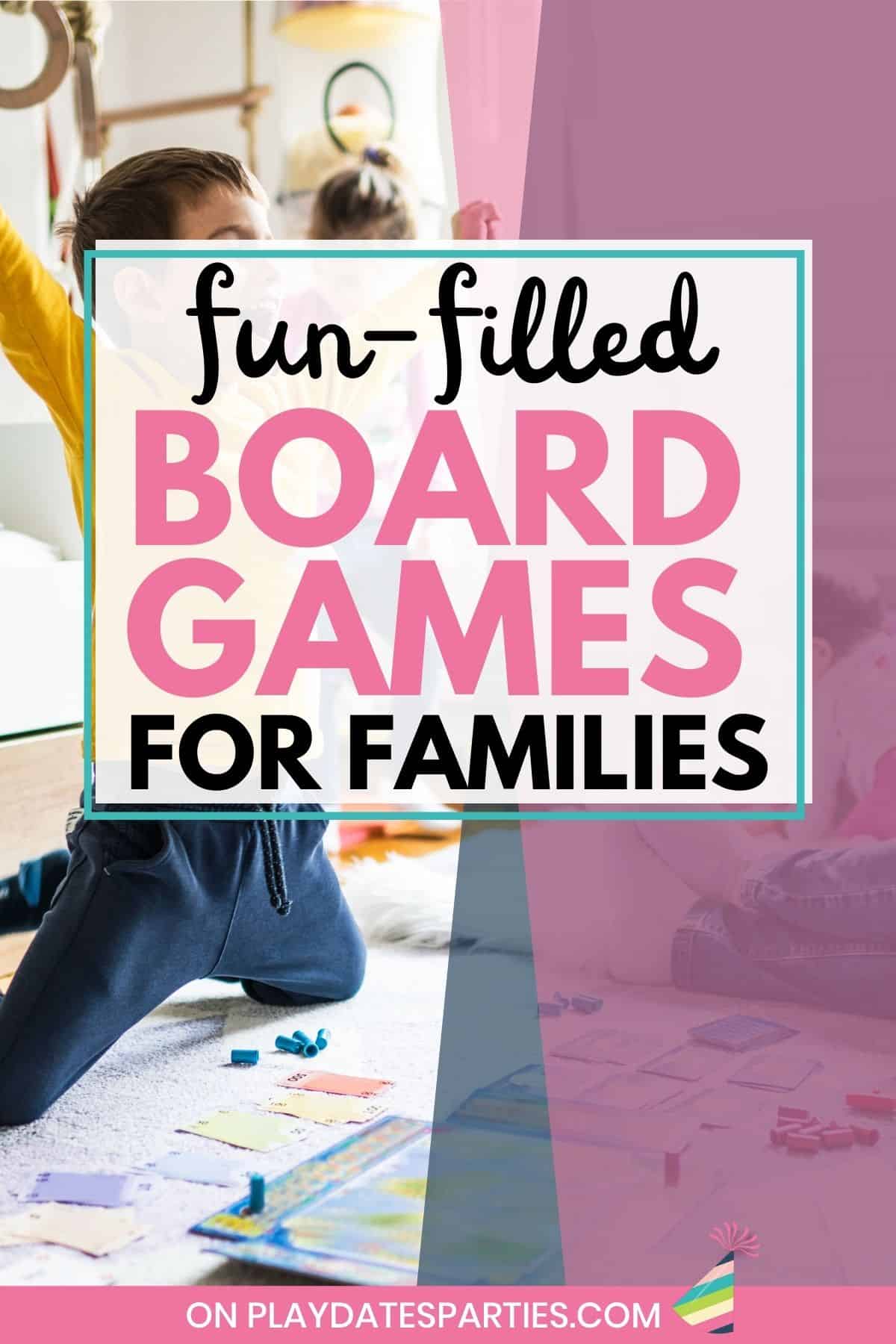 Board Games and Card Games
You can never go wrong when you pull out a fun board game or card game. Between classic games from your own childhood, to new games guaranteed to make you laugh, there's a game here for everyone.
There's No Shortage of Indoor Games for Families
As you can see, there are tons of great indoor games for families to enjoy together. Best of all, they all have one thing in common: they're perfect for family bonding.
Whether you need an activity to help release pent up energy, or something to help them quiet down a bit, these activities will keep everyone entertained and help you strengthen your familial relationships.
So, next time you hear the dreaded words "I'm bored!" just pull out one of these games and have some fun!
If you know anyone else who could use a few new ideas for fun filled indoor games for families, share this post with them so they can enjoy some quality family time too!
---