Summer is almost here! The season of lazy days at the pool, and warm sunshine against your face. To celebrate the coming season we're looking at some bright and happy free summer printables.
Here you can grab printable party sets with banners and summer buntings, party decorations, printable summer art for the home, and even a printable summer schedule with activities for the kids.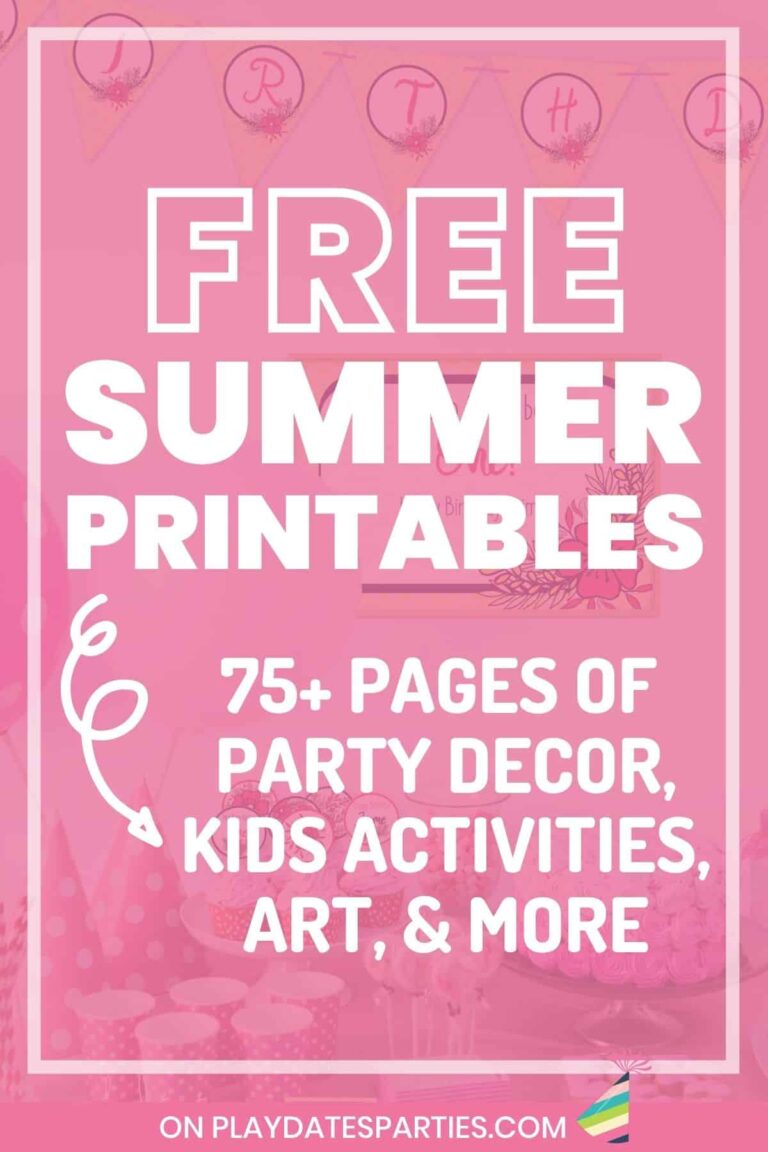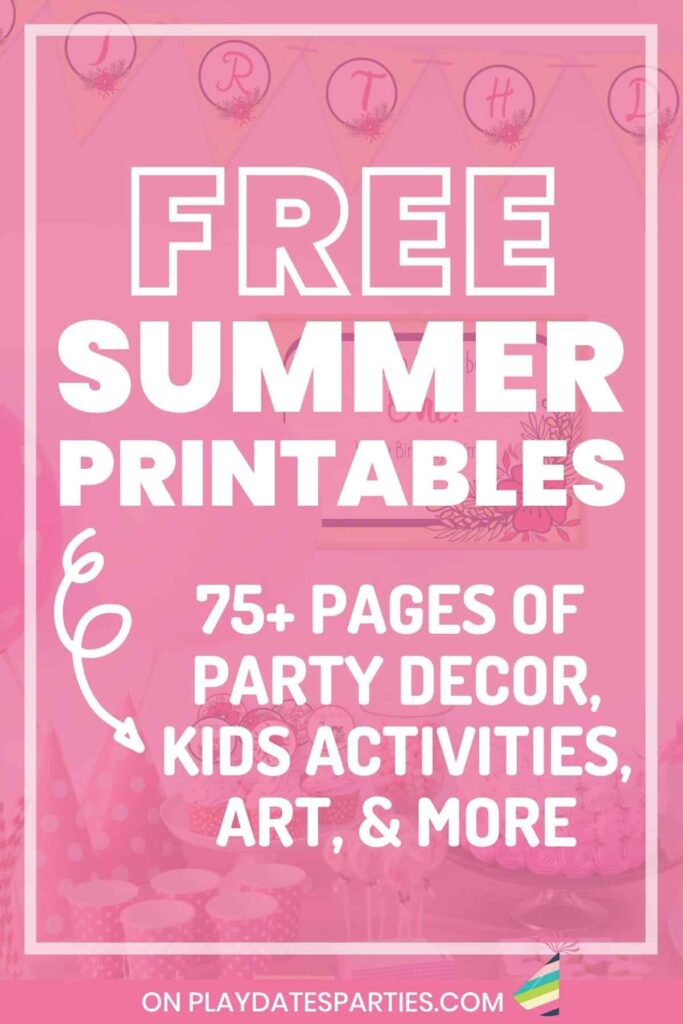 Make Your Summer Printables Look Their Best:
If you print out all the pages from these printables sets, you'll have over 75 pages of decorations and activities lists.
And with so many fun pages to decorate with, you'll want to make sure they look their best. My go-to paper for most of these prints is white card stock, but you may want to also check out my favorite party supplies right here. There I share which papers will always make your printouts look fantastic.
Free Summer Printables for a Bright + Happy Summer
There are only a few weeks left until summer officially starts. Personally, I'm super excited. How about you?
Whether you associate summer with the bright yellows of sunshine and lemonade, or the cool blues of the ocean and your local pool, all of these printables are the perfect way to make your summer a little brighter.
Don't forget to grab all your free summer printables through the links above. Then, make sure your printer has plenty of ink, because you're going to have plenty of reasons to use it!
Now I want too know…
Are you throwing any parties this summer?
What fun activities do you have planned this summer?
---
---
This post was originally published on June 5, 2017 as the kickoff to the Spectacular Summer Blog Hop, a collaboration between 11 bloggers to bring fun together for the summer off 2017. (read more about it here). This post has been updated with new printables and improved photos.