The holiday season is a special time, full of memory-making and fun activities. But if you're struggling to keep up with all the things (like new family activities, and moving that darn elf every night), combine a few things with these free Advent activity printables cards.
Print them out today, and you'll be ready to take on the holiday season with one less thing to think about.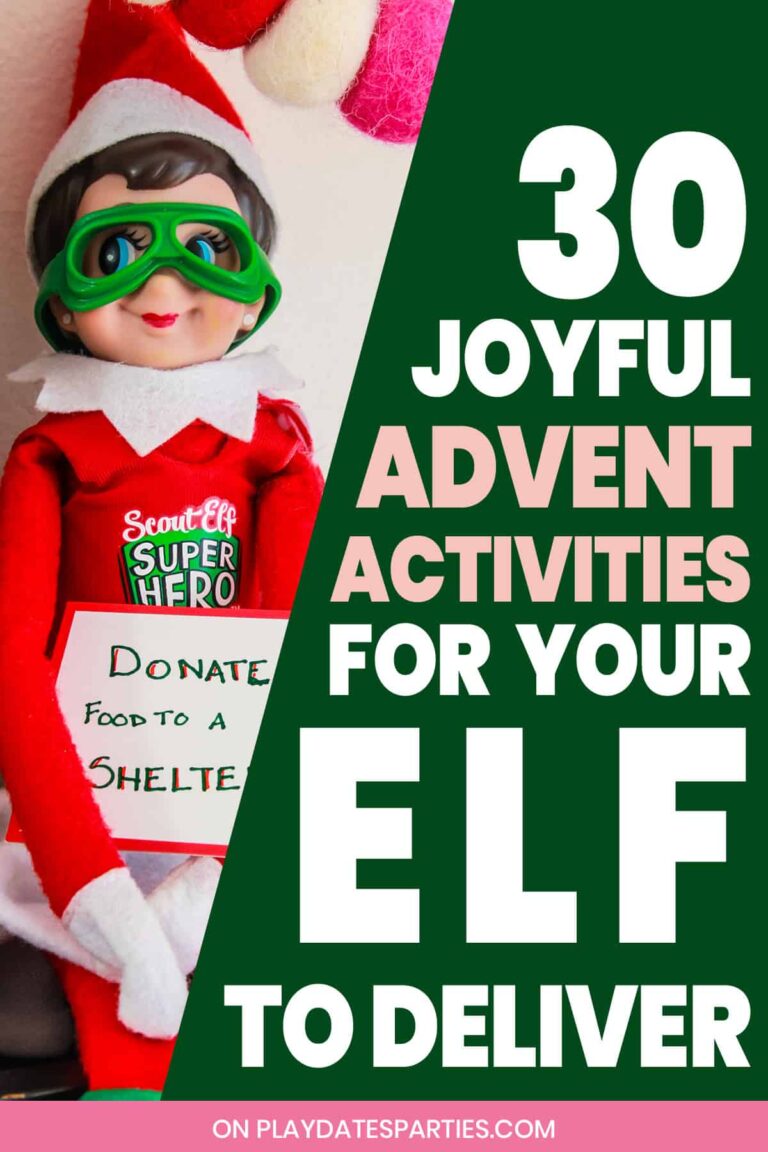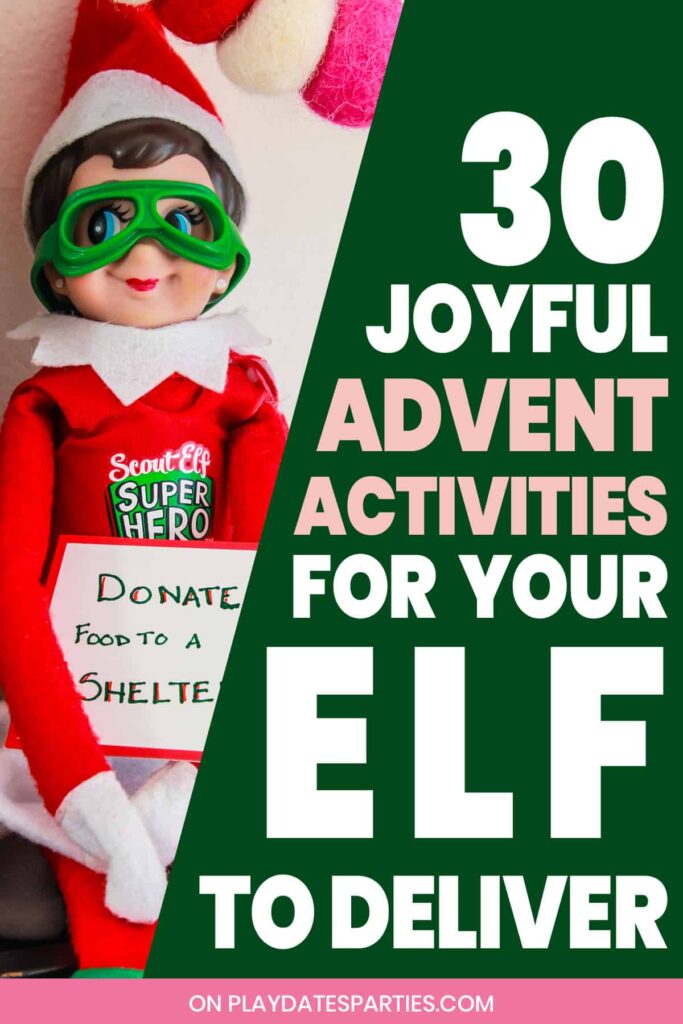 The struggle is real my friends.
Every year I start Advent with the best intentions. I tell myself that we'll keep up with the Advent calendar every day, our elf is finally going to do some really creative and silly things, and we'll do alltheChristmasthings.
And every year, I fail. Not just at one, but at all three of those goals.
I try. Really I do! But it's not uncommon for our Advent calendar to still be set to the 10th when it's already the 18th. And our kids are often amazed at how their elf likes to move after they wake up instead of overnight.
(Apparently I'm better at being sneaky than I am at remembering things. Hmmmm)
Well, this year I'm starting off with the same intentions…but unlike previous years I actually have a plan. Hooray!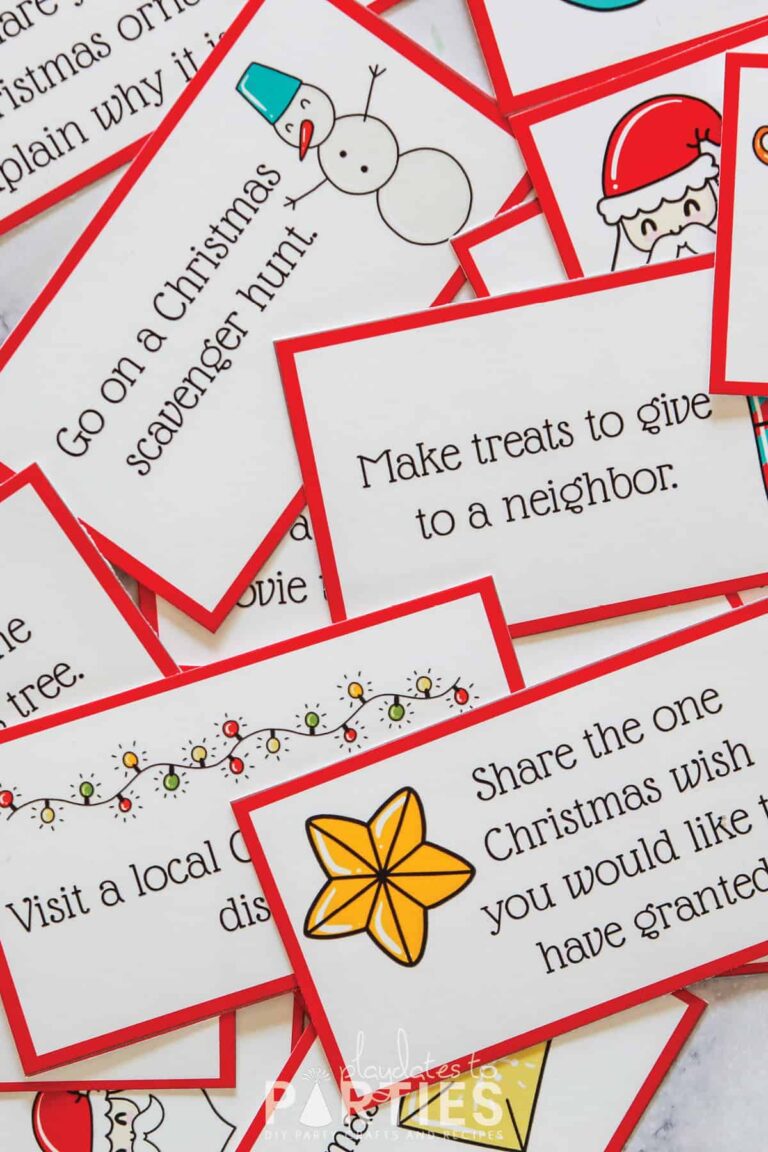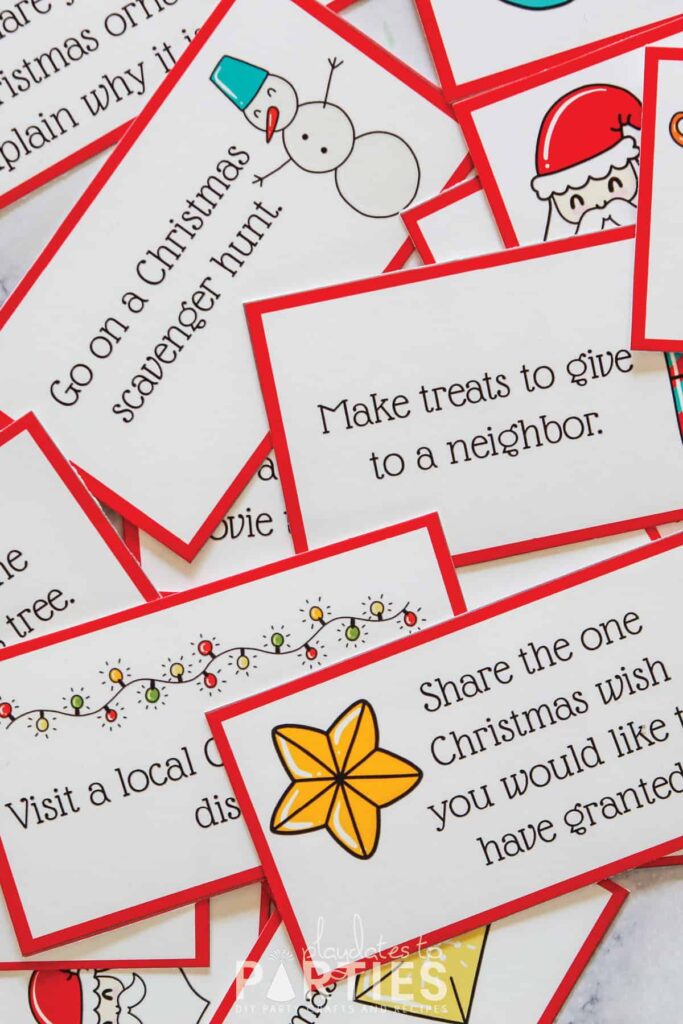 Advent Activity Printables
First up, I'm going to make the Advent calendar countdown the kids' responsibility.
Since our kids are now 5, 8, and 11, they can definitely handle that responsibility.
(Most likely they'll fight over the privilege for the first week and then start forgetting about it too. Ha!)
And as for doing alltheChristmasthings…Well, I'm going to print out these cute advent activity printables.
There are 30 pre-printed activities. And they're full of fun things that families can do together. Things like watching a Christmas movie, going to see Christmas lights, making cookies, and going to see Santa.
I also made sure to include simple activities, like questions that can be answered around the dinner (or breakfast) table.
So when I know a day is going to be too busy to fit in yet another thing, that's what we'll do.
And, if you have special traditions that aren't included, there are 10 blank cards so you can write in your own activities.
Related >>> 80 Christmas Activities for Families to Do Together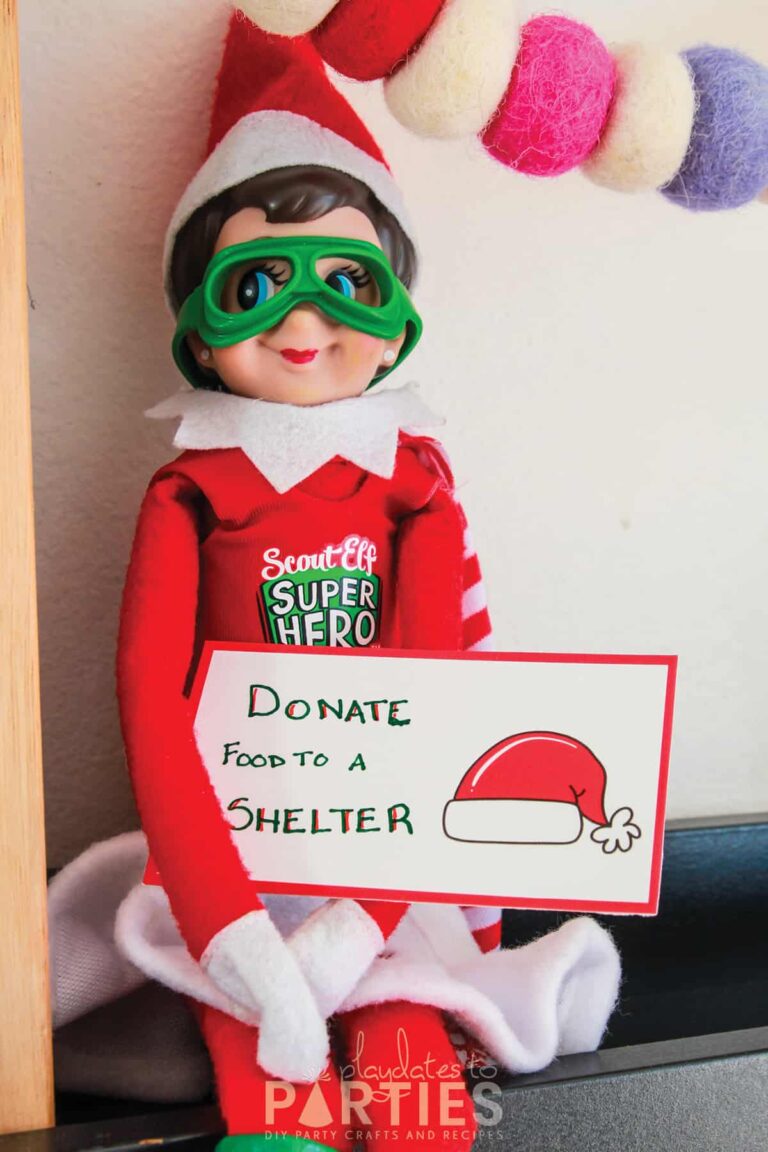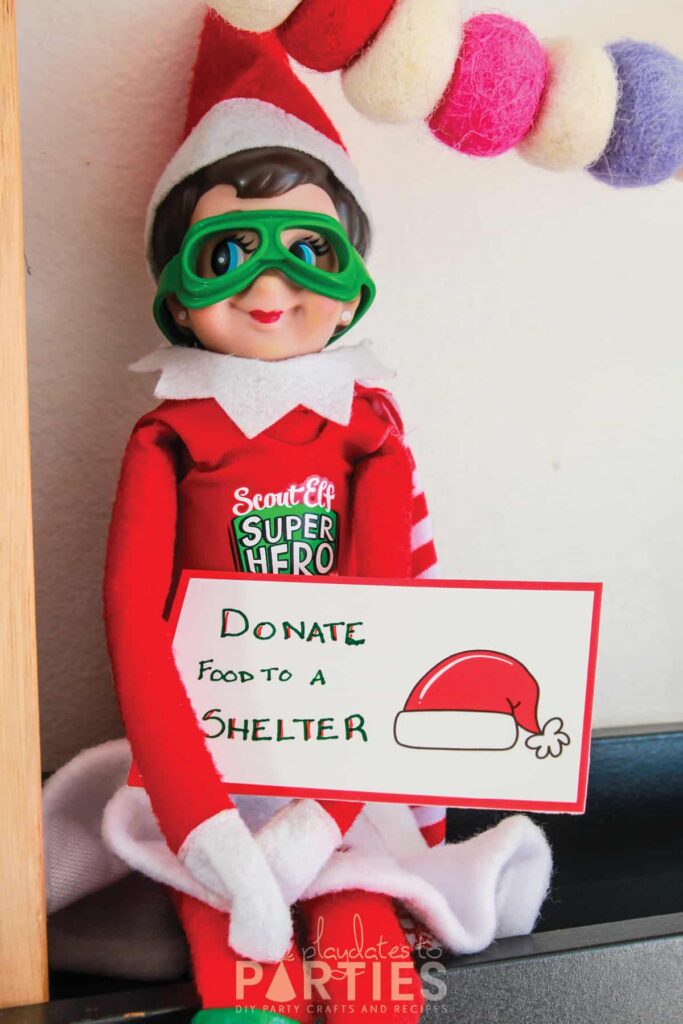 (That's my 'nice' handwriting. Now you see why I stick to digital designs!)
Making Elf on the Shelf Ridiculously Easy
As far as our elf getting crazy…well, who knows if that will happen.
At this point, my plan is to have the Elf on the Shelf deliver these advent activity printables to the kids each day. Maybe she changes position, maybe she doesn't.
As long as she delivers a new activity each day, I'll consider my job done.
Plus, the cards are each about the size of a business card. Which means they're easy to store somewhere hidden.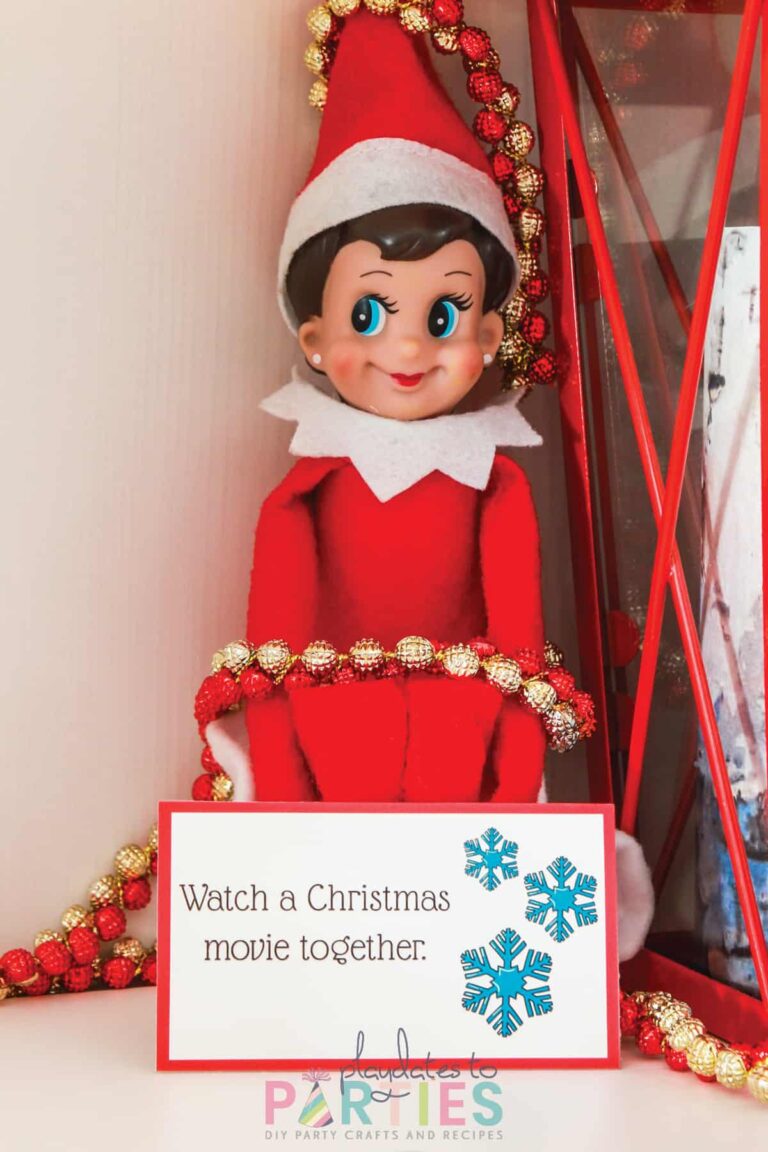 Here are a Few Other Ways to Use these Advent Activity Printables
Paint a mason or jelly jar with your kids and then put the cards inside. Pull one out to do each day.
Add a countdown to the back of the cards and hang them up to create a simple interactive Advent calendar
Wrap each activity card in a small box (this size would work well) or slip them into mini stockings. Then open one Advent 'present' each day.
Grab a mini tree, a hole punch, and some pretty twine and create an Advent tree. Add the cards all at once, or add each card to the tree as you complete an activity.
Tips for Printing Your Advent Activity Cards
Now, none of us want to spend a ton of money on printer ink and paper. But the reality is that printing these cards on regular printer paper will not give you the best results.
I recommend printing these on bright white card stock stock to make them sturdy. But if you want the brightest colors, you can also use matte photo paper, though it's not necessary for this project.
And if you want to make cutting out 30-40 cards easy as pie, definitely invest a few dollars in a straight edge paper cutter. They're not too expensive, and you'll use it more often than you expect.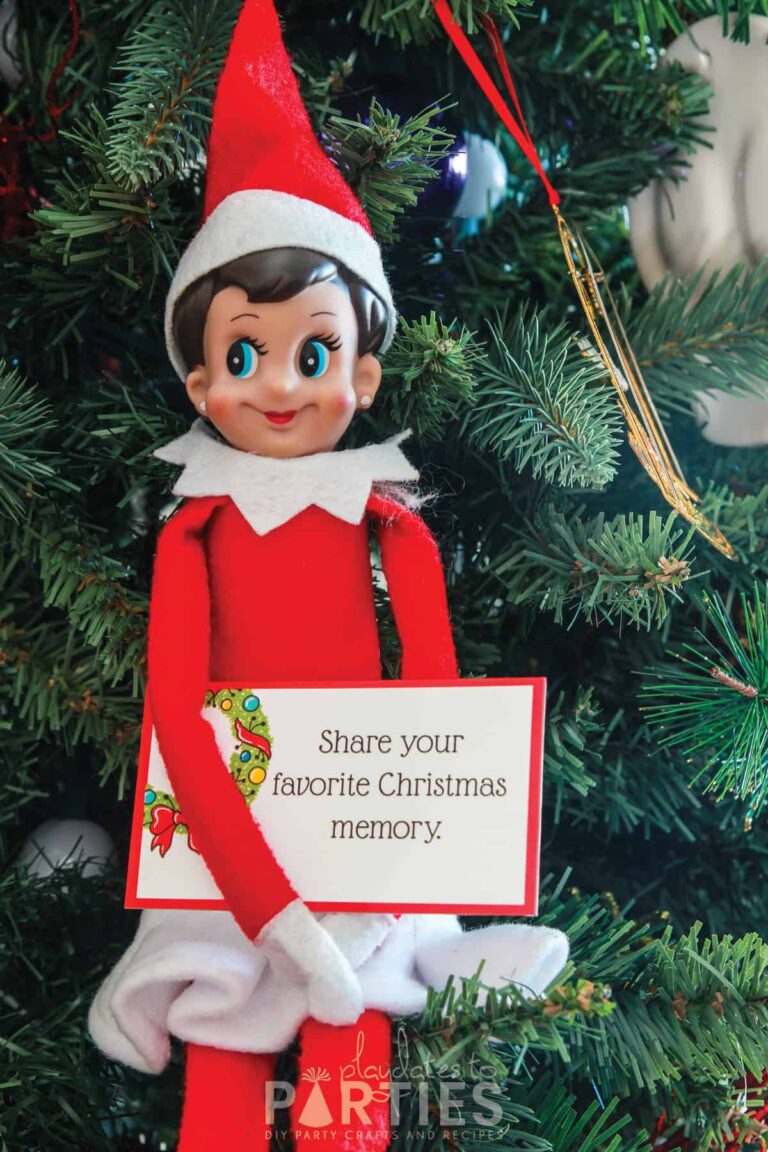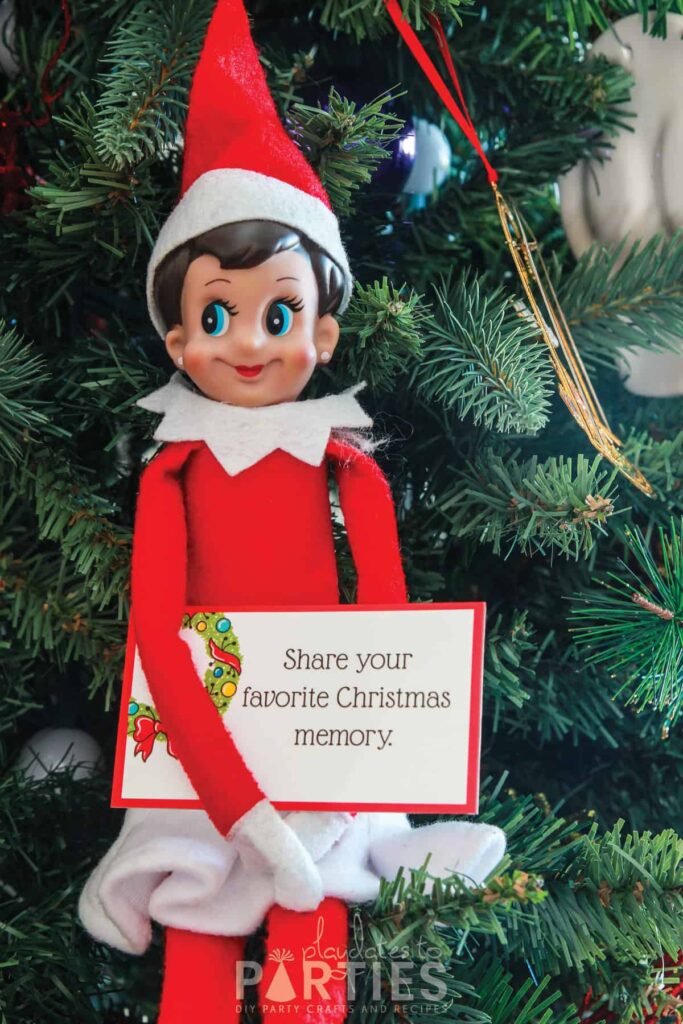 Now It's Your Turn
Okay, so maybe I'm not yet able to keep up with the antics of a crazy elf. But with these Advent activity cards, you and I both can do at least someoftheChristmasthings.
At the end of the season you'll have some incredible memories. And all it takes is printing and cutting a few sheets of paper.
These Advent activity cards are available for free to newsletter subscribers.
All you have to do is fill in the form at the bottom of the page to get them sent right to you. And, if you don't want to subscribe, the Advent activity printables are also available here for a small price.
Don't forget to take a picture of your cards and the activities you do with them and tag @PlayDatesParties on Facebook. We love to see our freebies in action!
More Christmas Family Fun
---